This week in Kentucky, Rowan County Clerk Kim Davis left jail, where she had spent six days for refusing to issue marriage licenses to all couples.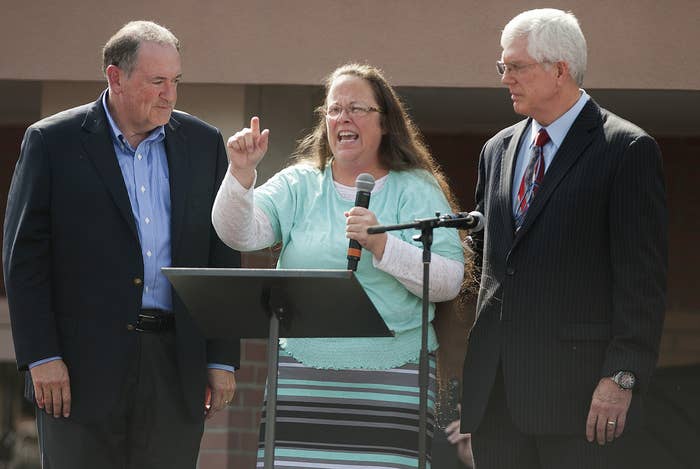 Specifically, Davis refused to issue marriage licenses to same-sex couples, despite the Supreme Court's Marriage Equality ruling. She objected to issuing the licenses on religious grounds.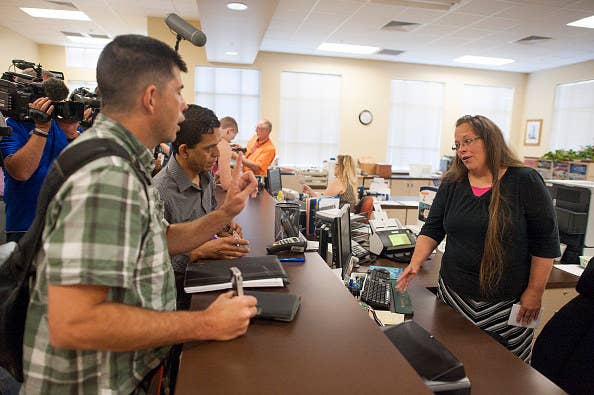 Shortly after her release from jail, non-profit organization Planting Peace erected a billboard in Davis' hometown of Morehead, Kentucky. The billboard is directed specifically at Davis.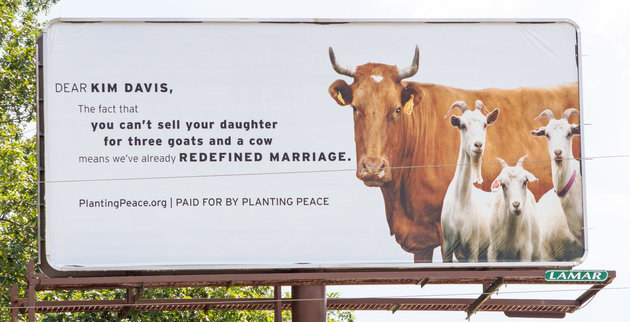 Planting Peace told BuzzFeed the purpose of the billboard:

The intent of this billboard is to expose how the anti-LGBT movement is selective in what rules to follow and how they choose to define "traditional" institutions or values.

It's important and relevant to call this out, because the actions of Kim Davis and the messages from the anti-LGBTQ movement are not simply about a political or religious debate.

There are LGBTQ youth across the world who are taking their lives at an alarming rate because of these messages from society that make them feel broken or less than. We have to meet hate with love, intolerance with compassion.
The likelihood of Davis seeing the sign is high, as the sign is along a main road in the town of 7,000 and will remain up for a month.
The group also famously bought a house in front of Westboro Baptist Church, and painted it rainbow colors to show their support for LGBT rights.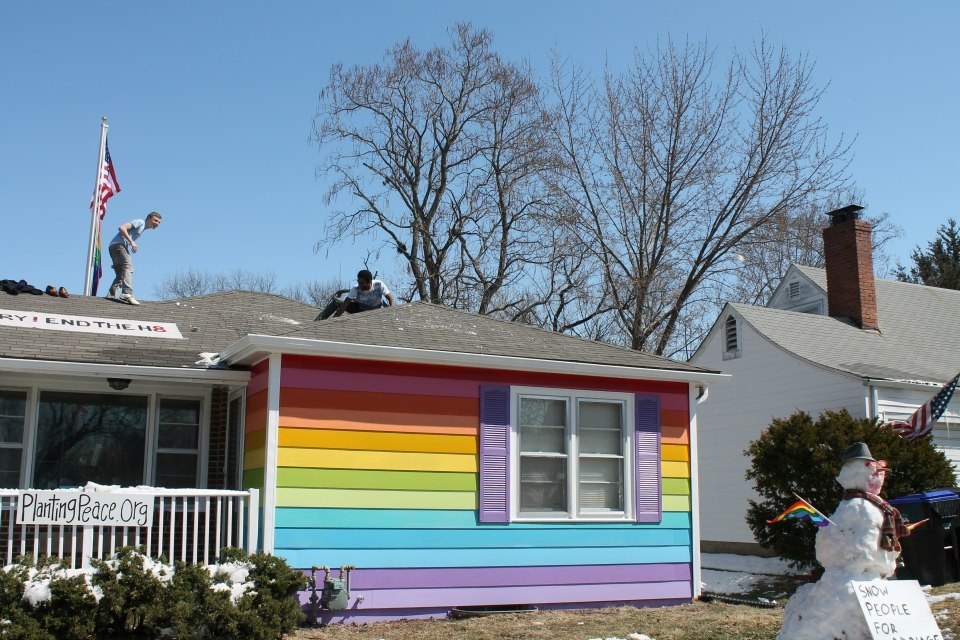 Planting Peace President Aaron Jackson told BuzzFeed his group's goal with these kinds of efforts is to let LGBT people know they are "loved, valued, supported, and beautiful."