According to BBC Top Gear, Lexus collaborated with a team of experts in super conductive technology to build the prototype.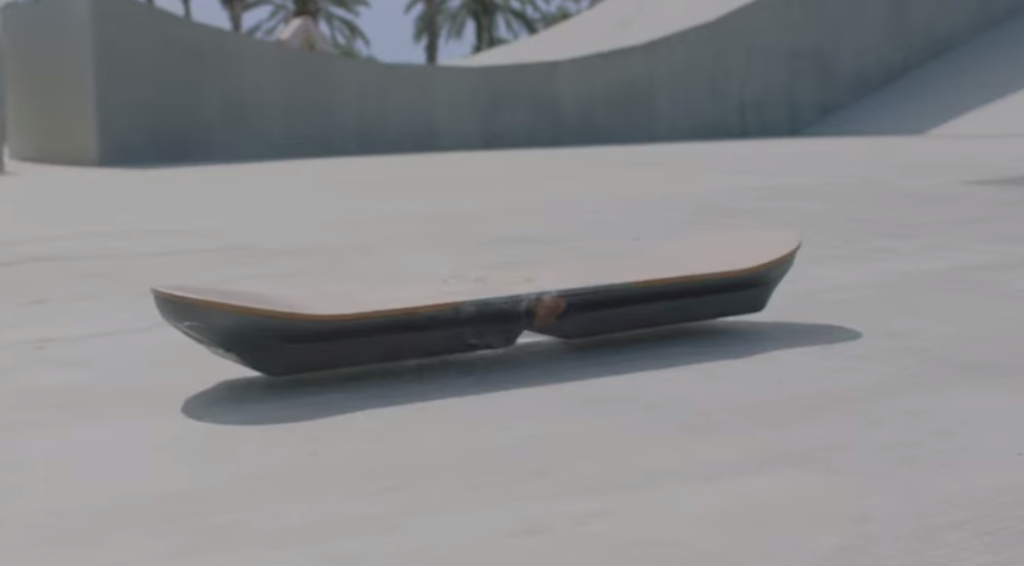 The device uses magnetic levitation with liquid nitrogen-cooled super-conductors and permanent magnets to "give the hoverboard frictionless movement of a kind that had been thought impossible" according to Lexus.
But before you get too excited, there are some caveats.
While the video appears to show the hoverboard on a concrete slab, Lexus confirmed to Engadget that there is metal underneath the surface of the skate park. So like other hoverboards that rely on magnetic tech, Lexus' board is limited to a controlled environment.
USA TODAY also reported that there are magnets underneath the surface of the concrete in the video.
Also left unclear in the video is how much weight the hoverboard can support. The teaser stops just short of showing someone actually stepping onto it.
Lexus reportedly plans to test the hoverboard — designed and built for Toyota's luxury brand by an independent contractor — in a similarly controlled environment in Barcelona, Spain.
And soon, the world will be able to see for themselves. According to Lexus, the prototype will debut Oct. 21.