This is Brazil's goalkeeper Julio Cesar. He's one of the stars of the Brazilian team and has played his heart out this World Cup. The fans love him.
But they've also noticed something else about him: He looks an awful lot like Buzz Lightyear. A LOT like him.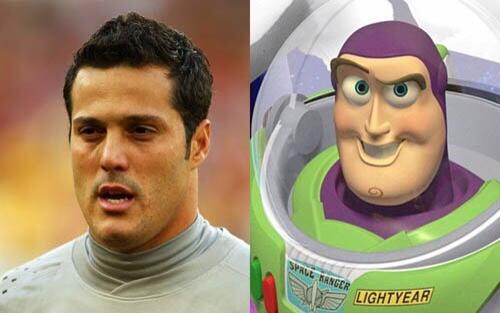 The resemblance is uncanny.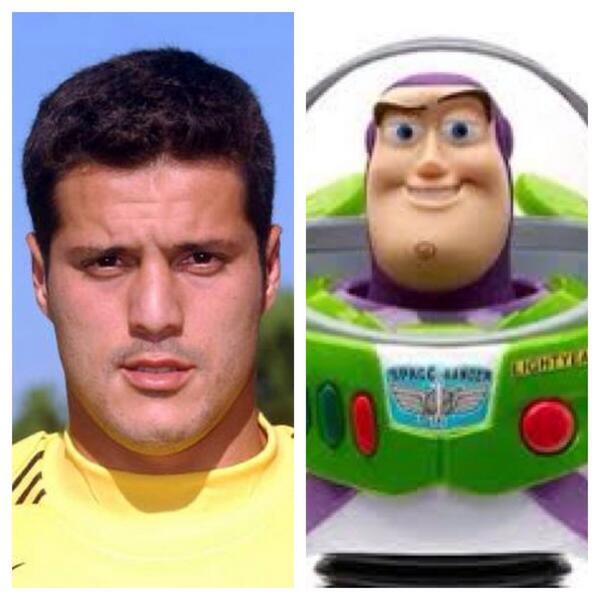 Maybe that should be his next Halloween costume.
Hopefully his talent will take him to infinity... and beyond! (Or at least the World Cup finals.)