A picture of the students at Alan Shepard Elementary lining up to get their yearbook signed by school custodian Steve Weidner Jr. has taken the internet by storm.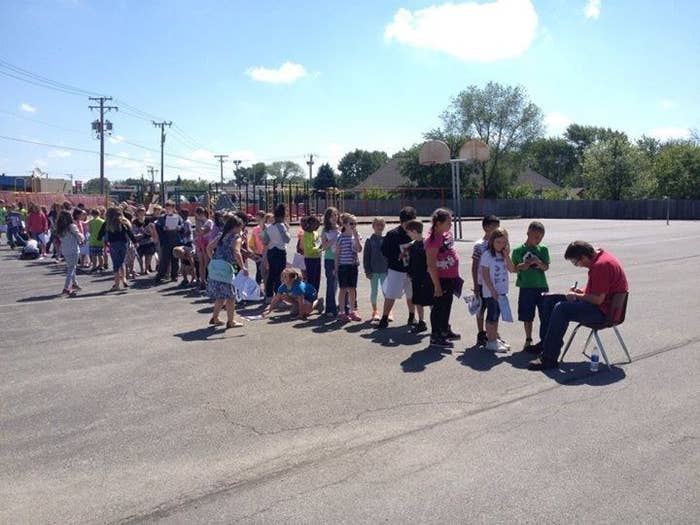 Weidner has been the school custodian at Alan Shepard Elementary in Bourbonnais, Illinois, for 15 years, and is pretty popular among the students, who affectionally call him "Mr. Steve."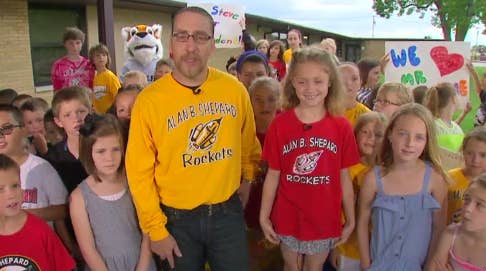 "I get along great with the kids. They are really great. We joke around a bunch and they're able to talk to me and stuff like that," he told ABC News.
"He has good relationships with the students," school principal Shirley Padera added. "The students count on Mr. Steve to be there when they need him."
That day he signed all 104 yearbooks for the second-graders, and signed an additional 200 yearbooks that week.
This isn't the first time he's done this. The yearbook signings are an annual tradition for him, though this is the first time someone has taken a picture of it.
Online commenters praised the photo, adding their own stories of how their school custodians positively impacted their lives.

Of course, being the nice guy that he is, Weidner praised the students and parents when the photo was shared.

Weidner said that in the future he'll continue to sign as many yearbooks as possible.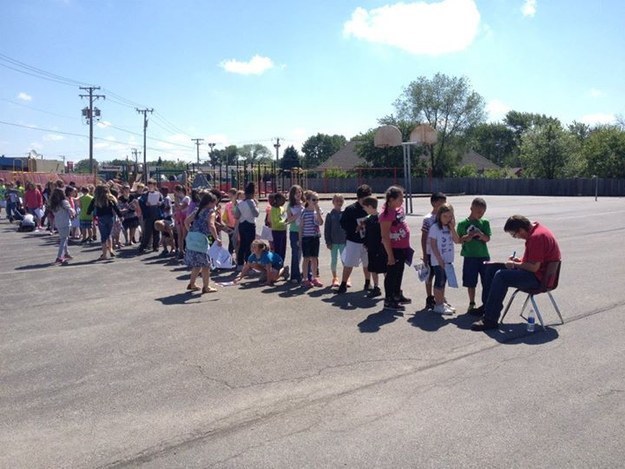 Way to be an awesome role model, Mr. Steve!