Like pizza? Like hot dogs? Well, you're in luck, because Pizza Hut has just announced their new Hot Dog Bites Pizza.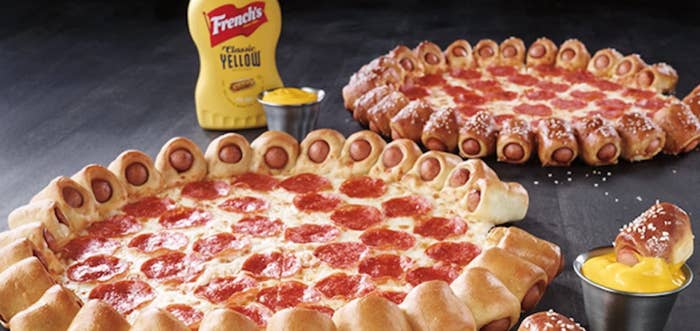 "The large one-topping pizza, featuring 28 premium hot dog bites baked into the crust, is served with a side of French's mustard for $11.99," a Pizza Hut news release explains of the gluttonous dish.
The pizza hybrid is similar to Australian Pizza Hut's "Hot Dog Stuffed Crust Pizza." The American version is set to make its stateside debut June 18.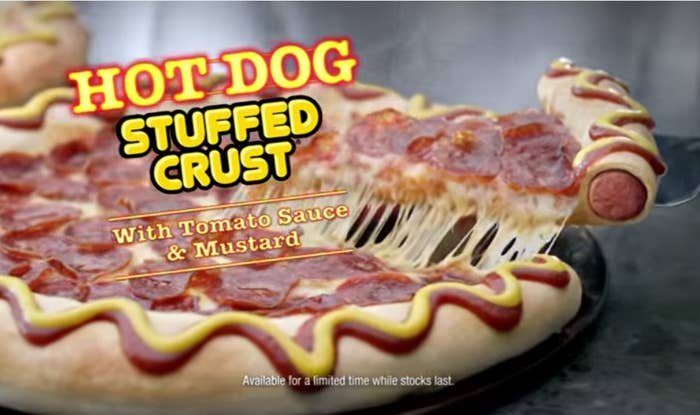 The company tweeted the announcement earlier today, and so far reactions have been mixed.
Some people were overjoyed.
Others were horrified.
And some were a bit confused.
We'll just have to wait and see if this pizza and hot dog marriage will go the distance.