Ronda Rousey Had A Badass Response To Her Body Shamers
"I'm not a do-nothing bitch."
UFC women's bantamweight champion Ronda Rousey had a kick-ass response to critics who feel the need to comment on her body.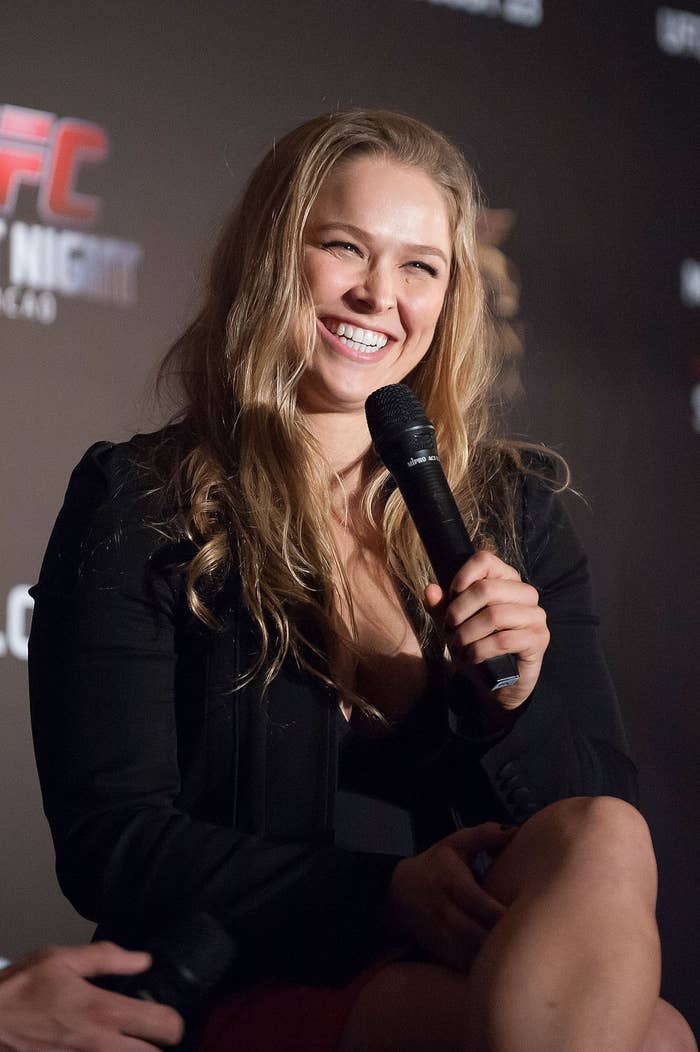 In a recent episode of the vlog series UFC 190 Embedded, Rousey defended her physique against those who say she's too "muscly," "masculine," and "huge."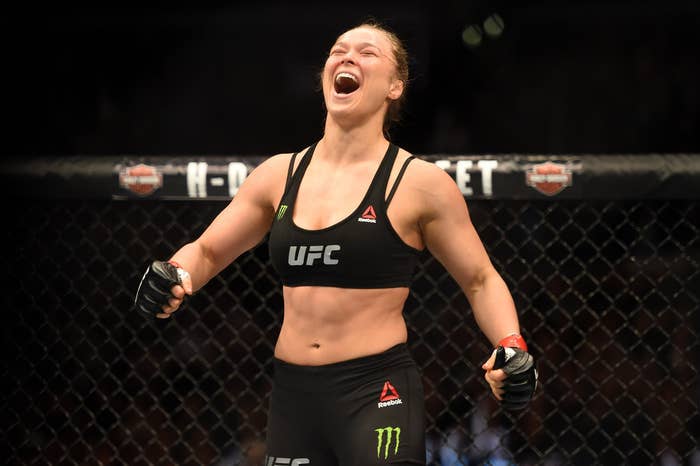 At around the 6:18 mark, Rousey said:

Listen, just because my body was developed for a purpose other than fucking millionaires doesn't mean it's masculine.

I think it's femininely badass because there's not a single muscle on my body that isn't for a purpose, because I'm not a do-nothing bitch.

It's not very eloquently said, but it's to the point and maybe that's just what I am.
DAMN!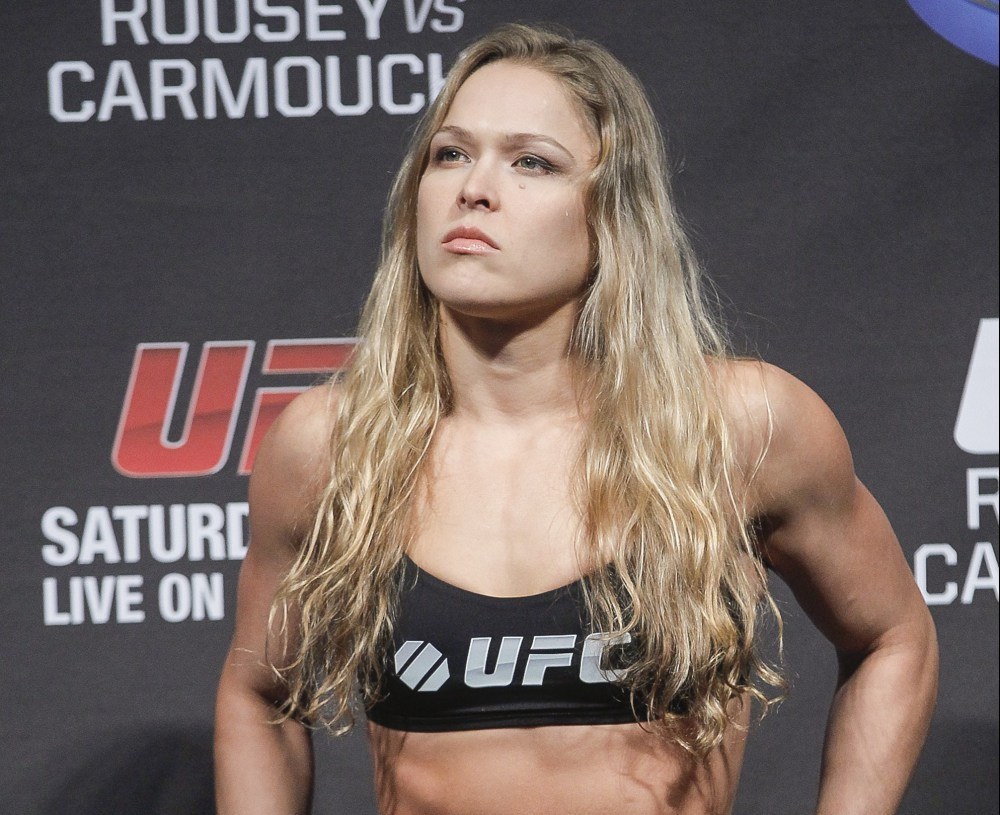 Of course, Rousey is not afraid to speak her mind, as she famously called out boxer Floyd Mayweather on his history of domestic violence at this year's ESPYs.
Her comments also come on the heels of people body-shaming tennis star Serena Williams for her athletic physique.
Rousey is set to defend her bantamweight title against Bethe Correia on Saturday at the HSBC Arena in Rio de Janeiro, Brazil.