This post may contain spoilers — if you haven't seen Season 8, Episode 3 it's best to leave now.
So it finally happened. The Battle of Winterfell is in the books, and it was nothing short of extraordinary.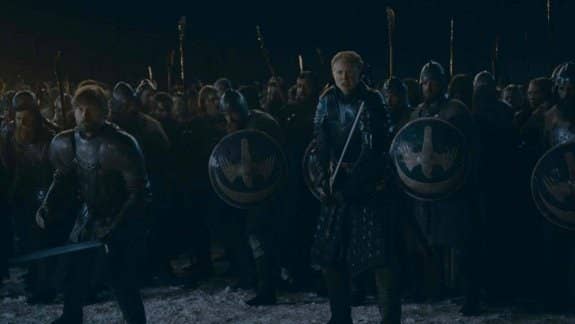 While there were a ton of elements in the episode fans keyed in on, there was one that really seemed to stand out. The episode was dark.
Not necessarily dark in tone (although it was), but literally dark. Devoid of light.
It was really hard to see.
Like, really hard.
I get that the battle was at night, but still.
Even with the brightness turned up, it was still a struggle.
Most people agreed. The show was just too dimly lit.
I guess it did serve a purpose.
At least we found out what Beric Dondarrion was really meant for.
He did have a little help, though.
Don't ever forget: