Ingrid Meijering and Marion Duimel are photographers based out of the The Hague, Netherlands. For the past three years have been taking pictures of older people (65 +) with tattoos. The project called "TattooAge: Never Too Old" and is an amazing assortment of elderly people with badass tatts and personalities to match.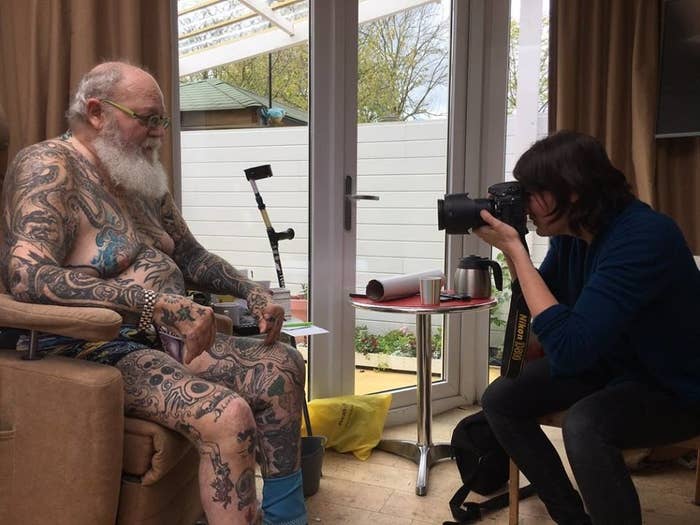 The duo said they initially got the idea a few years ago when they were at the beach and noticed a lot of older people with tattoos. It was then they decided they wanted to document these people.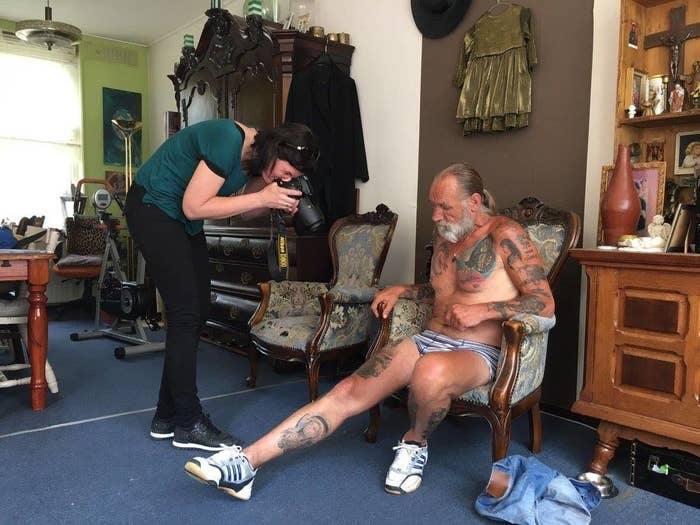 They found people by reaching out through Facebook groups, tattoo shops, and just asking around. Eventually they got 25 people who agreed to take part in the project and tell their tattoo stories.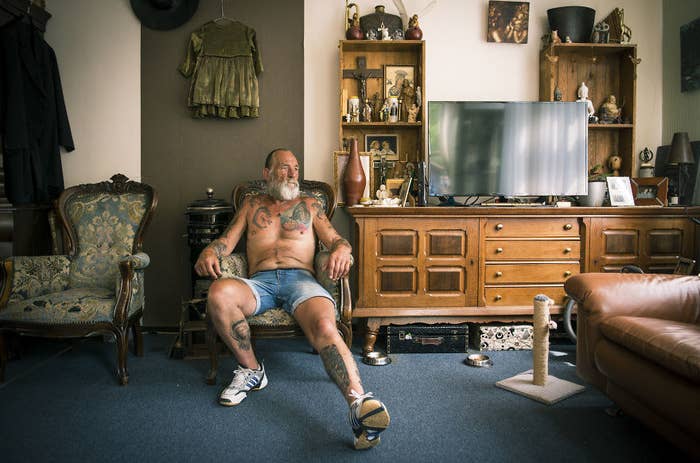 They said while putting the project together one of the biggest misconceptions is that people only get tattoos when they're young, but that's not always the case. "Almost everyone assumes they've had the tattoo since they were young but most people in the book got it in the last 10 years only. We had several people getting their tattoos when they were 80+." For example Toos (pictured below) decided to shave part of her hair off and get her arms full of tattoos when she was 79.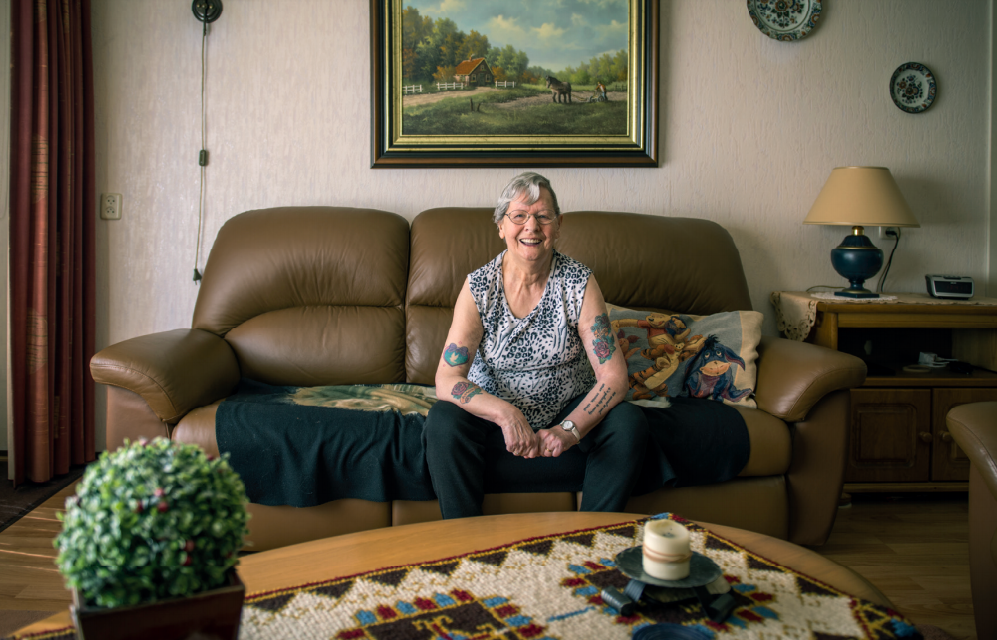 Then you have others who have been tattooed throughout their lives — like Thomas, who got his first tattoo in 1978 and most recent one in 2015.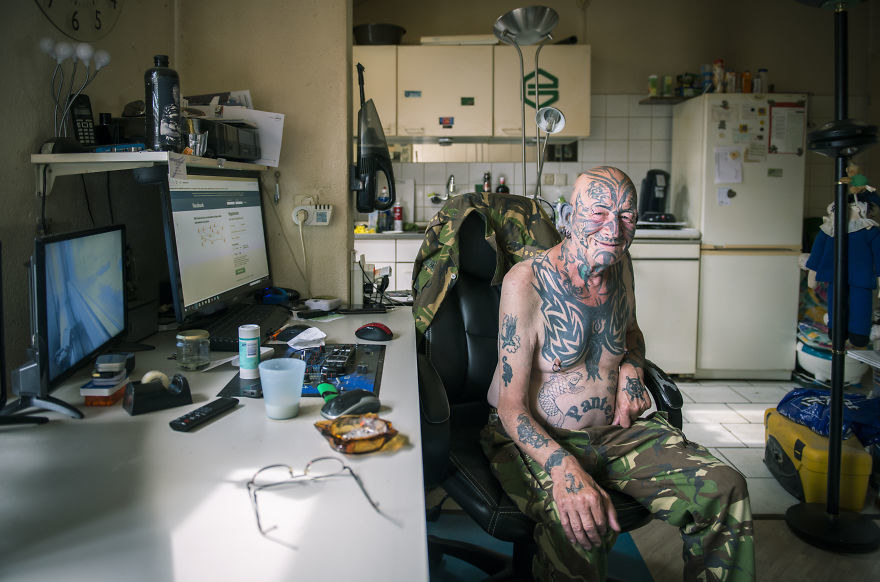 They made it a point not only to get the subjects' tattoo history, but their personal history as well.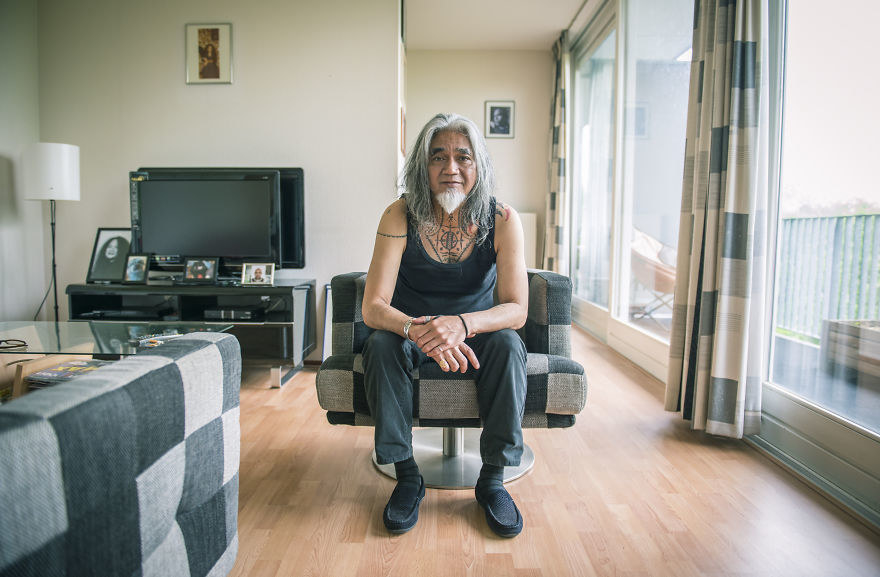 The pictures along with the amazing stories that accompany them are all featured in their book which bears the same name as the project.
They added that the people were such a joy to work with. "They are all so nice and friendly, almost the more tattoos, the sweeter!"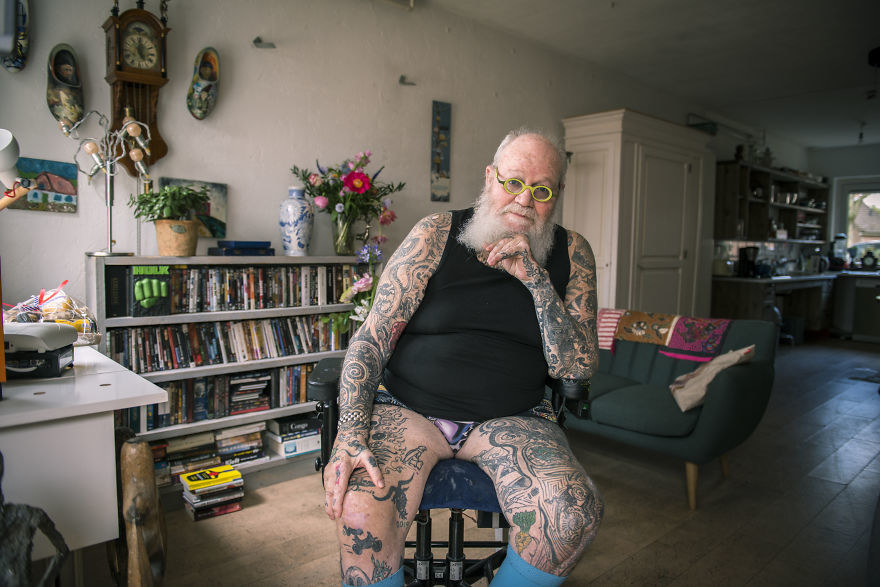 😊😊😊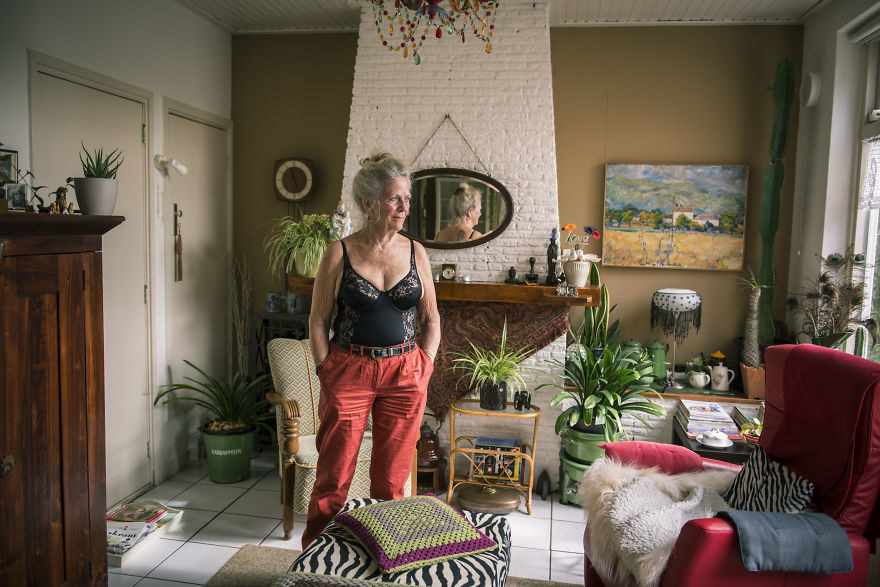 😎😎😎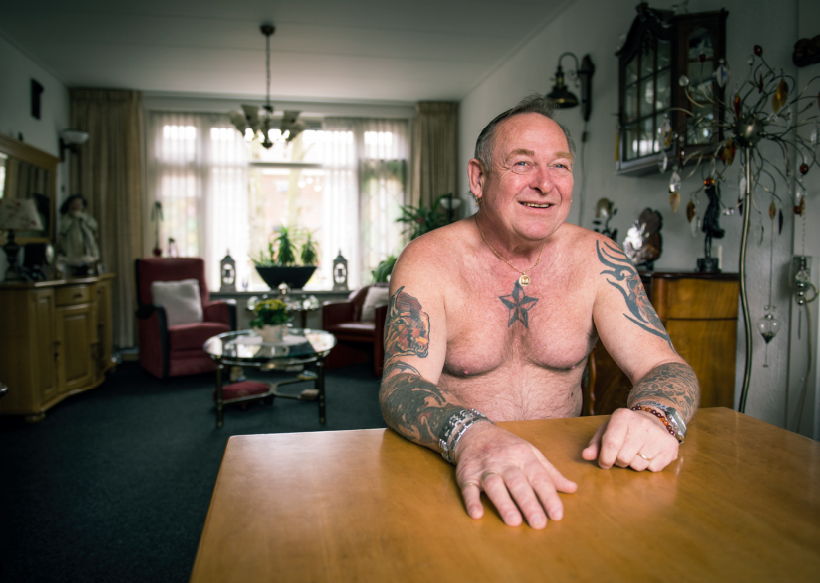 When asked what they hope people will take from the project their answer was simple. "We hope people understand you are never too old for a tattoo and we want to share the lovely stories behind them. Also people participating in the project want to show that they are not scary or aggressive."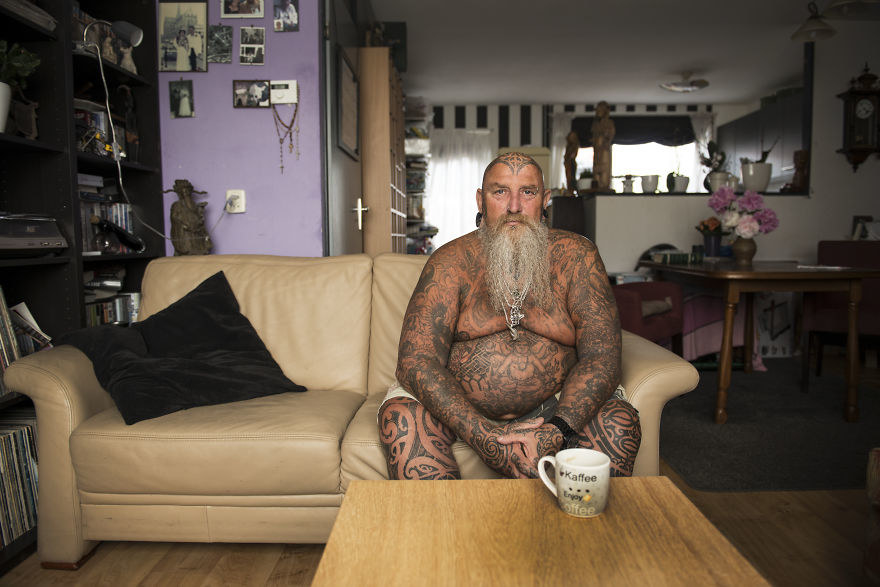 Absolutely lovely!