On Sunday night Bad Bunny performed at the main stage at Coachella. As always he brought a ton of style, flair, and energy.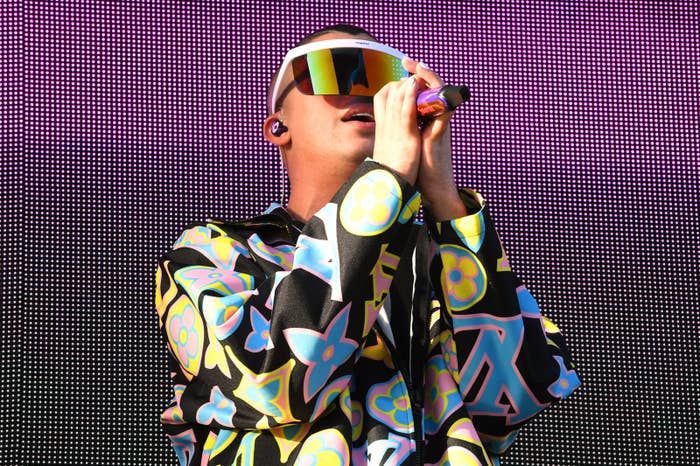 His stage setup was literally larger than life with his iconic eye and ring-adorned pinkys.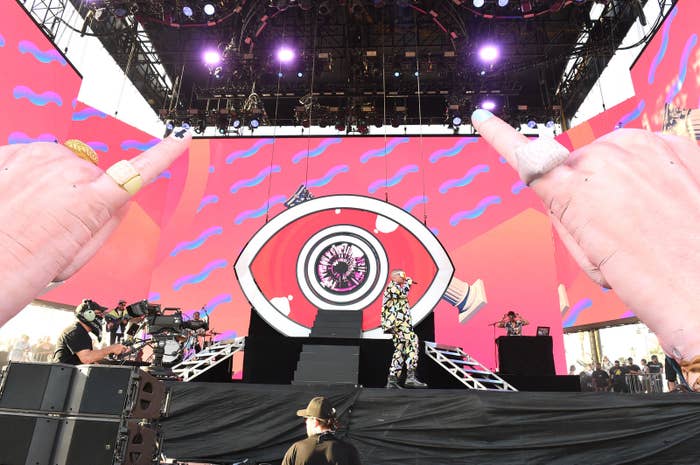 He performed solo hits like "Caro," "Ni Bien Ni mal," and his big collabs like "Te Bote" and "Mia."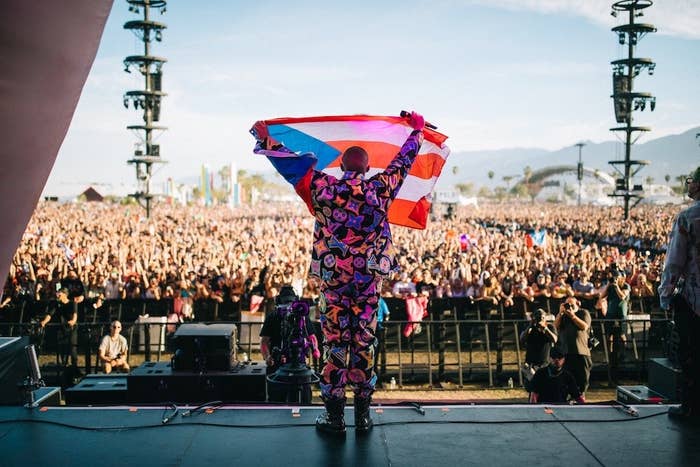 At one point J. Balvin even joined him on stage and performed "Sensualidad" and "I Like It."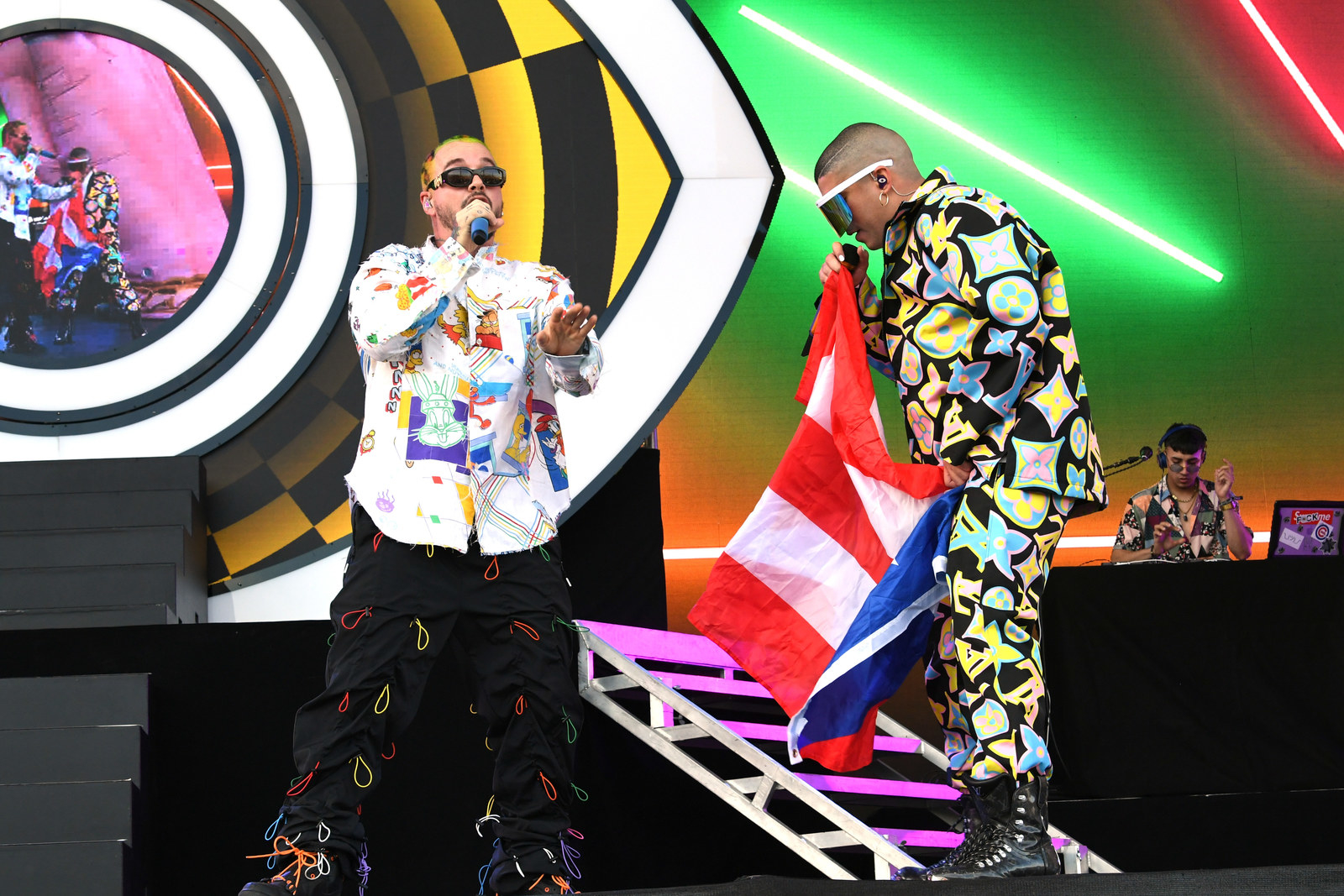 The pair also danced and jammed to Ariana Grande later on that evening.
J. Balvin had a killer set the day before that featured his song with Roaslia "Con Altura." According to Remezcla 17 Latino artists performed at Coachella this year, which is the most that have ever been featured.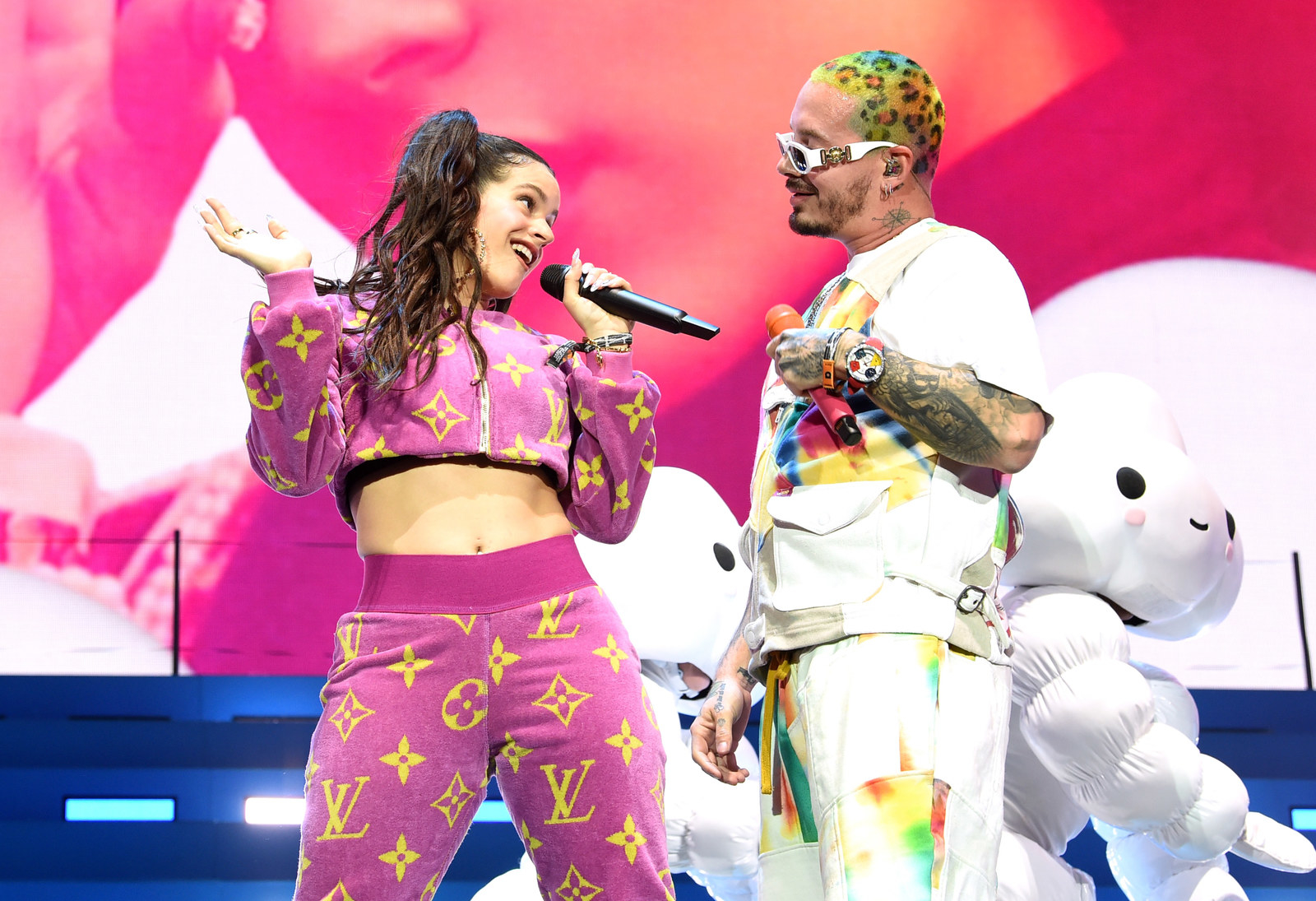 Needless to say, people were not only moved by Bad Bunny's performance but the other Latino artists that performed at the festival.
Keep doing it big Benito!