You know the deal, if you're not caught up on Game Of Thrones click out now because:
She's also done it as Maisie Williams choreographing the scene with Gwendoline Christie.
She's not a stranger to the move as she's done it sparring with Brienne of Tarth at Winterfell.
Every time she does it her execution is flawless.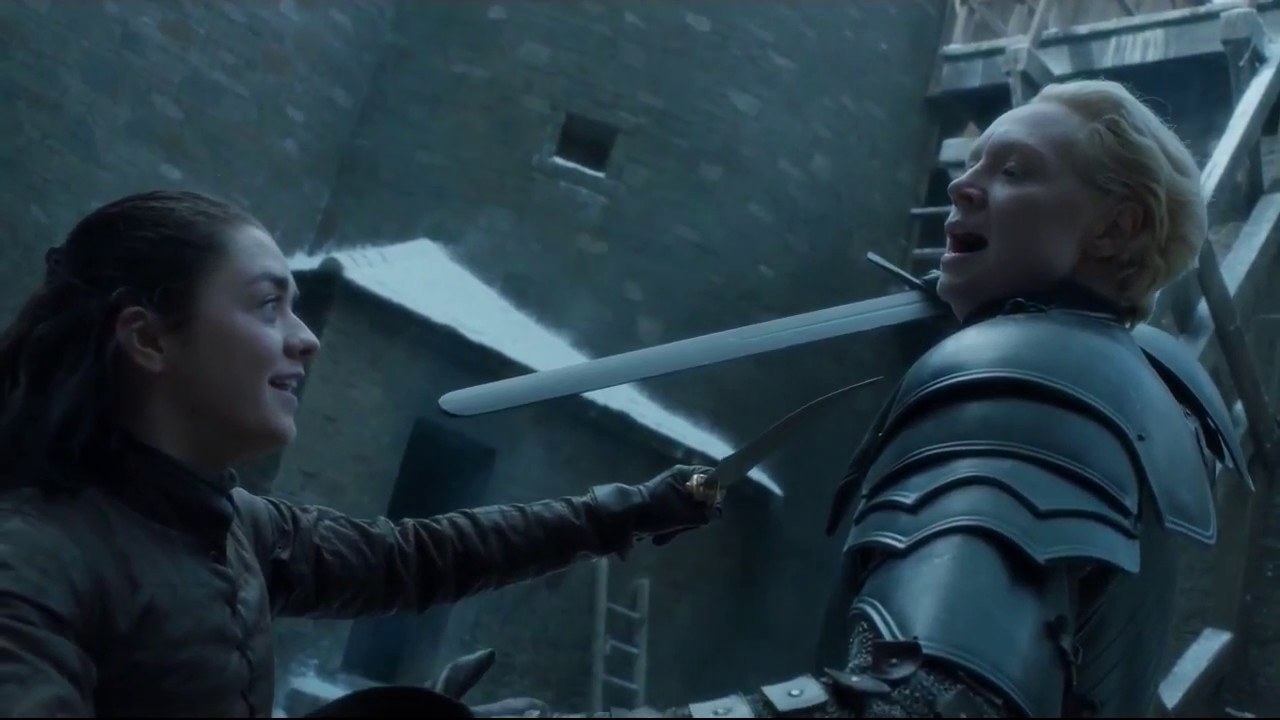 Well, people have been both inspired and are doing their own versions of the move and sharing it on Twitter with the hashtags #aryachallenge, #thearya, and #nottoday.
The versions are varied and creative.
Like this lacrosse athlete from West Point celebrating a great game.
Or this guy combing his hair.
This guy decided to do it with his toothbrush.
This guy even appears to be doing it at work.
This guy even worked it into his snack time.
Whatever the context we can be sure that Arya Stark is proud to have an impact.