This Woman And Puppy Who Have Both Lost An Eye Are Each Other's Kindred Spirits
"Like me, he is a survivor."
This is 26-year-old Maria Williamson, a server from Mobile, Alabama. In late June, she was shot in the face during an attempted carjacking.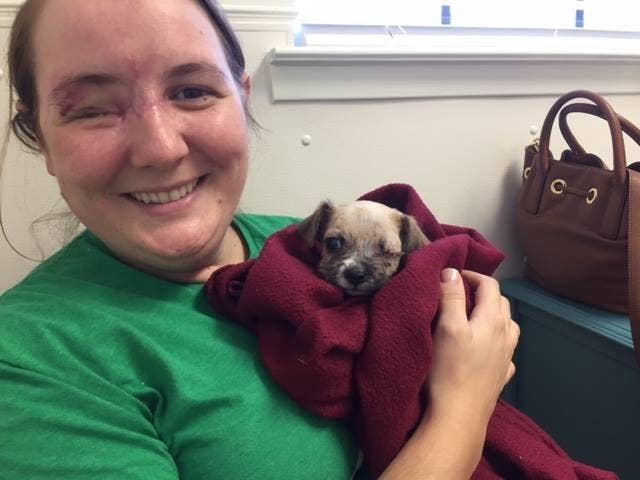 She explained the extent of her injuries to the Huffington Post:
The bullet went through my nose, and damaged my right eye. Over the course of the next week I had two surgeries, one of them to remove my right eye.
While she was recovering, a puppy in her area named Bear was taken to the nearby Animal Rescue Foundation, a no-kill, nonprofit organization that fosters animals and tries to find them a home.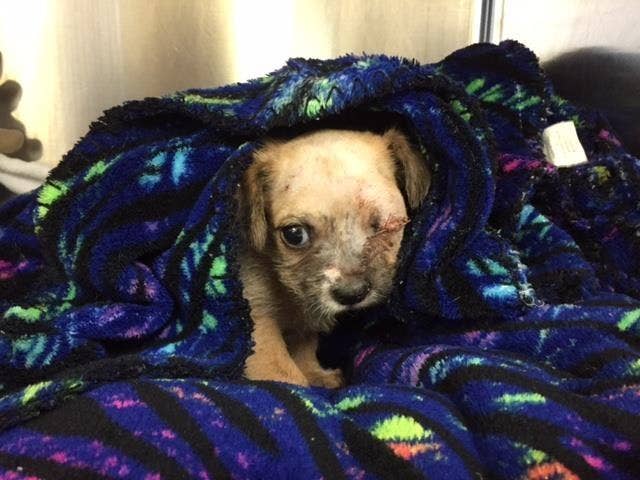 Bear, just 4 weeks old, was attacked by a much larger dog, which caused his eye to pop out of its socket.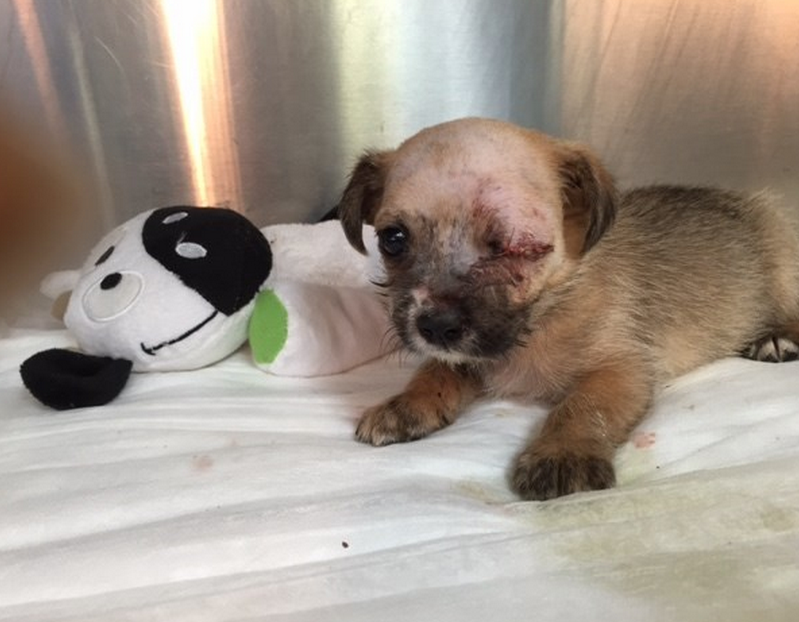 When Bear was brought to the shelter, he had surgery to remove his eye, and staff members setup a crowdfunding page to help cover his medical expenses.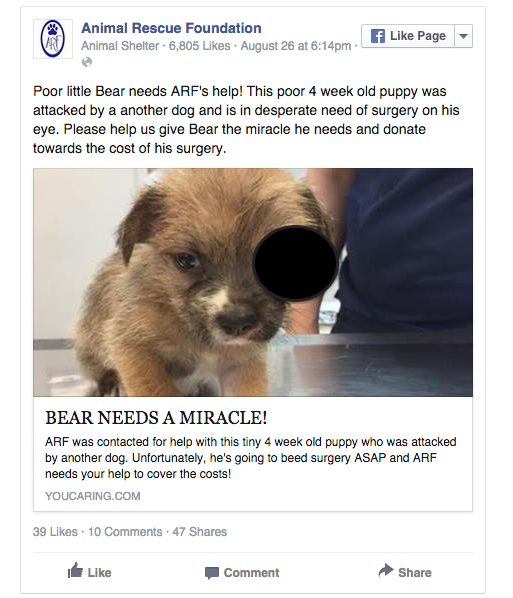 Williamson's boyfriend saw the shelter's post, and since she and the puppy both shared similar hardships, he notified her right away. Williamson adopted Bear as soon as she could.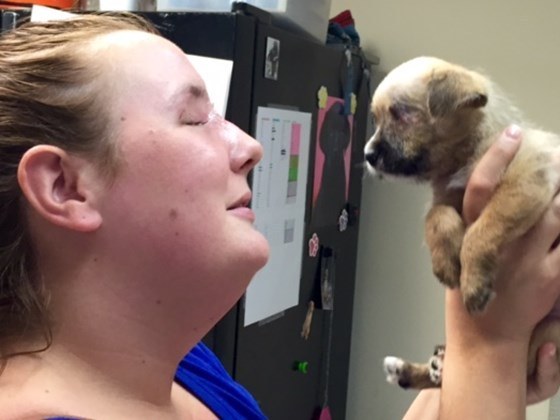 "I adopted Bear the same day," she told the Huffington Post. "I couldn't let him sit in the vet's office one more night. I knew he needed to be home, and loved on by his human."
Williamson and Bear are still recovering, and the restaurant she works at has held a fundraiser, and started a Go Fund Me page to help cover her medical expenses.
Williamson told Huffington Post that the bond the two share is undeniable. "Like me, he is a survivor," she said. "We are not victims, we are survivors who get to share our story."
BuzzFeed has reached out to Williamson for comment.