A Restauranteur Got A Big Surge In Business After She Stood Up To An Anti-Gay Commenter
"I lost one person, but gained hundreds."
This is Despina Kozidis of La Crosse, Wisconsin. She is the owner of a popular local Greek restaurant, Gracie's Gyros.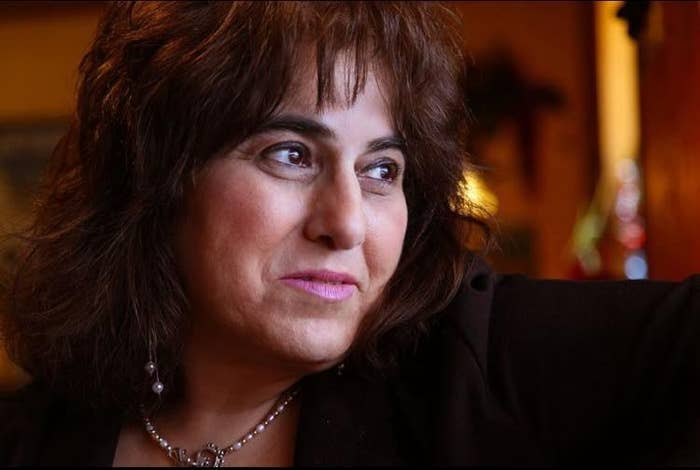 In the wake of the Supreme Court's ruling in favor of marriage equality, Kozidis decided to show her support by using a rainbow filter to change her profile picture.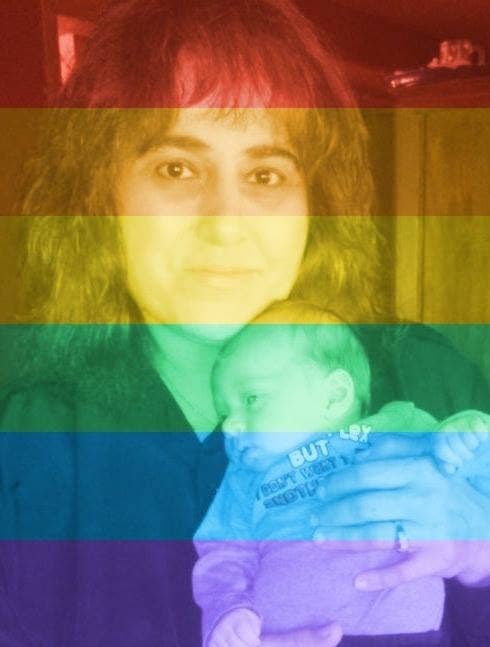 On July 21, Kozidis saw a woman asking for restaurant recommendations on a local La Crosse Foodie Facebook page. So she used the opportunity to promote her own business.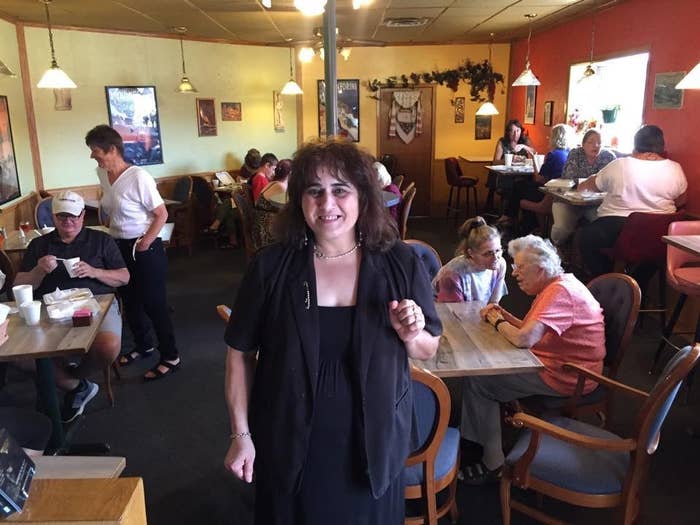 The next day, another member of the foodie group sent her a private message with anti-gay undertones expressing his disproval of the rainbow filter.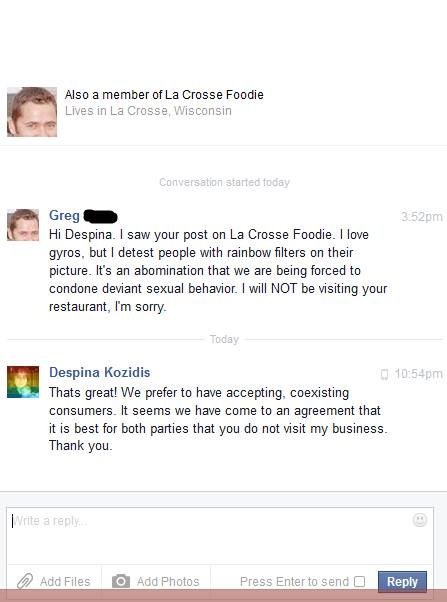 Kozidis was shocked by the message and called her daughter, Sofia, to ask her how to respond.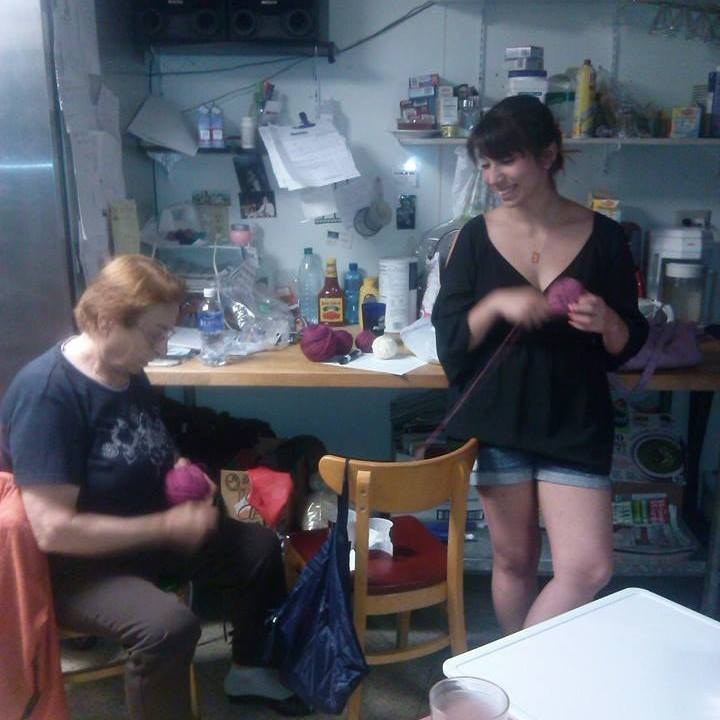 Sofia told the La Crosse Tribune that as an immigrant from Greece, her mother was not expecting such brash intolerance in America.
"The culture that she's grown up in is sometimes not very accepting, but in coming to the U.S., being a single mother, having a business, she's learning every day how to be a part of the community, how to be accepting," Sofia said.
Kozidis debated on what she should do, but ultimately decided to respond to the commenter.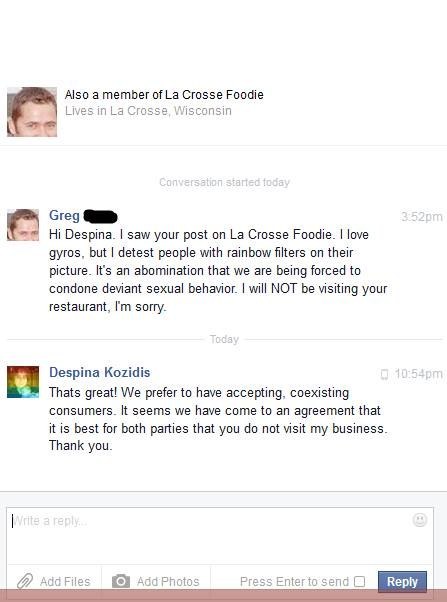 At first Kozidis thought her response was a bit drastic, but her daughter convinced her that she had done the right thing, and even posted the interaction on the La Crosse Foodie Facebook page.
That's when a ton of support started rolling in. Strangers praised her for standing up to the commenter, and promised to patronize her restaurant.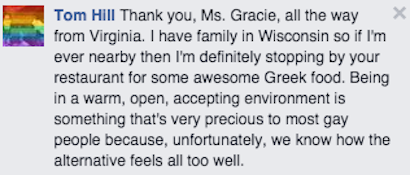 A local LGBT resource center also decided to hold a event at the restaurant on Aug. 4 to raise awareness and praise Kozidis' stance on equality. Hundreds of people ended up attending.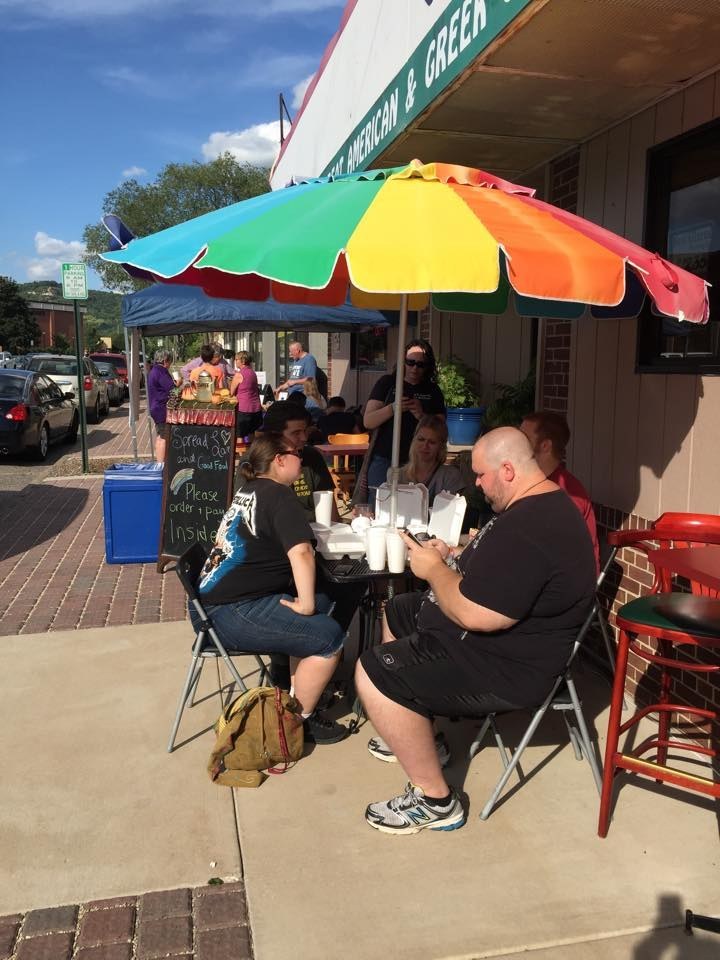 Kozidis told the Tribune she was taken aback by all the support. "It was overwhelming to see everybody so happy and so positive," she said.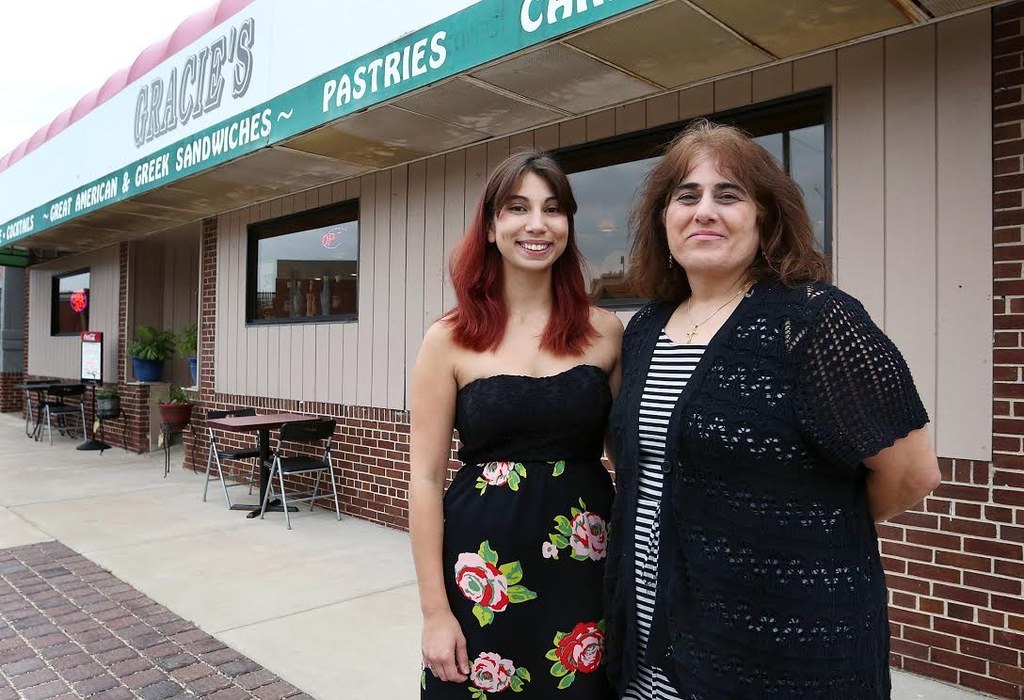 "I lost one person, but I gained hundreds," she added. "I was crying, actually."