HBO

Disney

Disney

Disney

Disney

Disney

Disney

Disney

Disney

Disney

Disney

Disney

Disney

Disney

Disney

Disney

Disney

Disney

Disney

Disney

Thinkstock

HBO

HBO

HBO

HBO

HBO

HBO

HBO

HBO

HBO

HBO

HBO

HBO

HBO

HBO

HBO

HBO

HBO

HBO

HBO

HBO

HBO

Fredrick M. Brown / Getty

Fredrick M. Brown / Getty

Anthony Harvey / Getty

Anthony Harvey / Getty

Stephen Lovekin / Getty

Stephen Lovekin / Getty

Pascal Le Segretain / Getty

Pascal Le Segretain / Getty

John Sciulli / Getty

John Sciulli / Getty

Dimitrios Kambouris / Getty

Dimitrios Kambouris / Getty

Tim P. Whitby / Getty

Tim P. Whitby / Getty

Anthony Harvey / Getty

Anthony Harvey / Getty

Theo Wargo / Getty

Theo Wargo / Getty

HBO
This Quiz Will Once And For All Tell You What "Game Of Thrones" Group You're In
Hodor. Hodor, Hodor, Hodor, Hodor, Hodor, Hodor.
You are clever, calculating, and witty. You know precisely what you want and are driven to get it. You are also extremely resourceful and can manage yourself in almost any situation.
You got:

The Night's Watch
You are a person of virtue and have always answered to a higher calling. You live your life by strict principles and will not compromise them for anything. You place duty over everything else, and are a trusted person to have as a friend.
You are a good person, and this is reflected in every aspect of your life. You have held yourself to a higher standard, and you always lead by example. You're resilient and a born role model, and you will never take that for granted.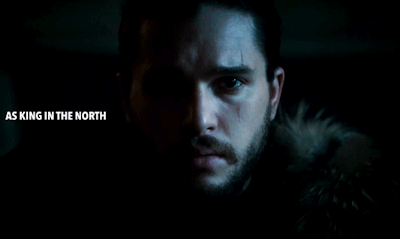 You got:

The White Walkers
You are feared by some, but definitely respected by all. You have been misunderstood, but there is no misunderstanding that you are not to be messed with. Anyone who crosses you is in for some very cold payback.
You are a deep thinker and can always manage to keep a clear head. Your drive and will to succeed is the stuff of legends. Once you have your mind set on a goal, your drive and natural intelligence will help you achieve it.
You are a leader and know what it takes to make it. You handle responsibility well and are the best at what you do. Where you lead, others will always follow.
You got:

People of the North
You are a free spirit that can't be held back. You refuse to live by common conventions, and you have always blazed your own path. You were born free and always intend to remain that way.
You have been through a lot in your life, but have persevered against all odds. Few things can keep you down, and your resilience is admired. You are a loyal friend and hard worker, and you always ensure that you finish what you start.