Professor John Struthers is a Professor of Economics at the University of West Scotland, serves as the Director for the Centre for African Research on Enterprise and Economic Development there, and is also the Honorary Consul Ethiopia in Scotland.
On Dec. 26th he shared a photo on Twitter of himself and his wife Justina that was taken at the Queen's garden party in Edinburgh in July. In it he is wearing a Scottish kilt, while she is in a dress made from Ghanaian Kente cloth. He captioned it with a few sentences celebrating their love in spite of negative reactions they've received from others.
The tweet quickly went viral, and had some very notable people respond to it as well.

However, something even more incredible happened. Interracial couples from all around the world started sharing photos and tales of their own stories of love.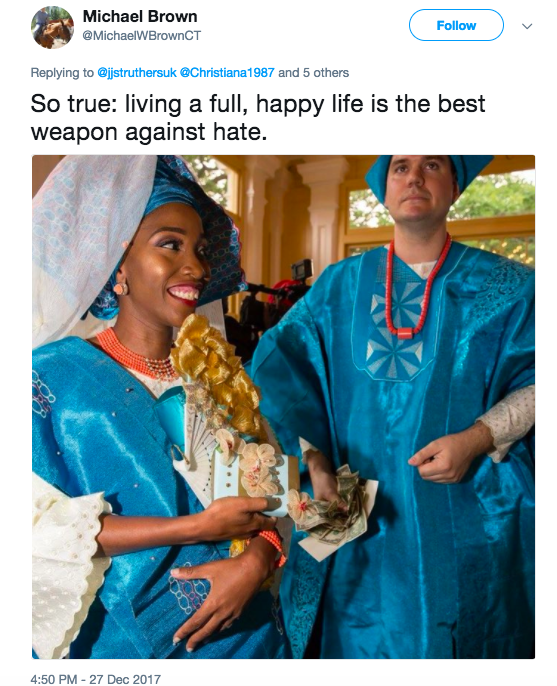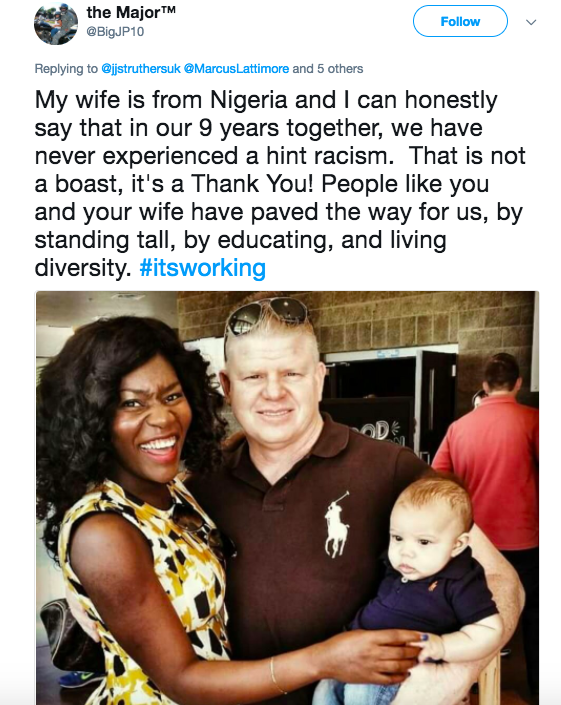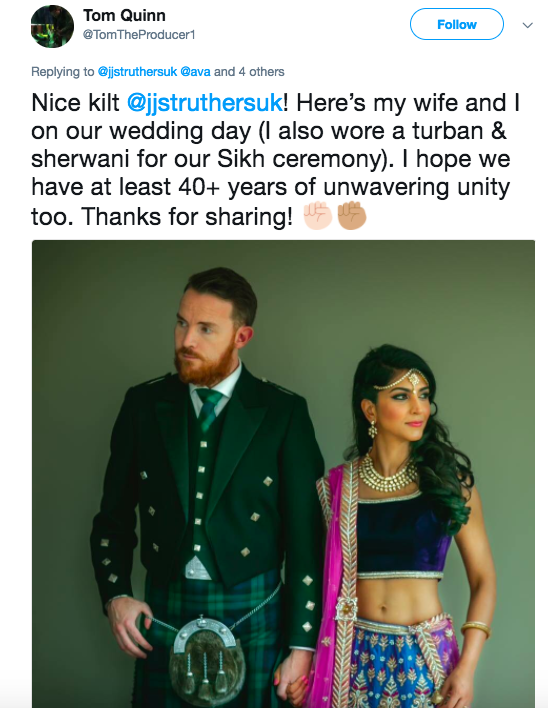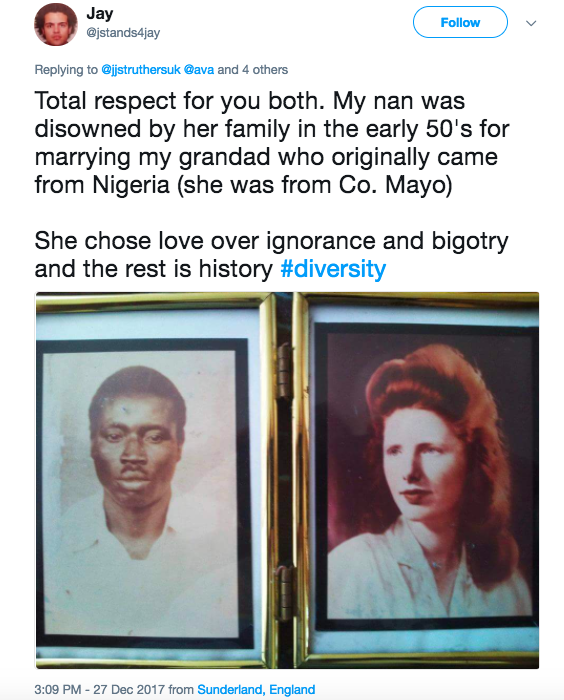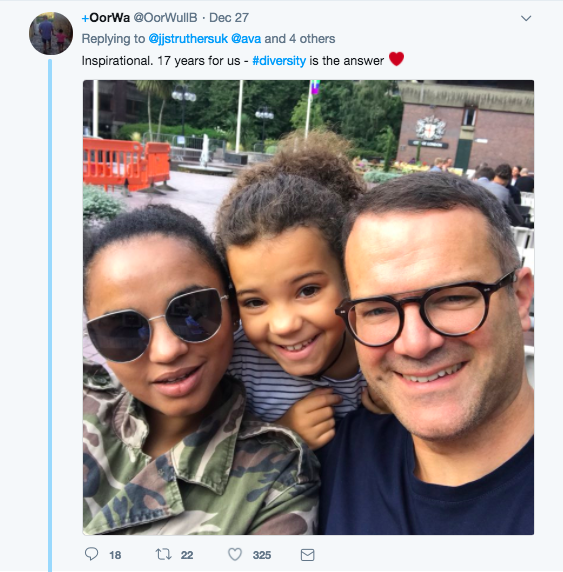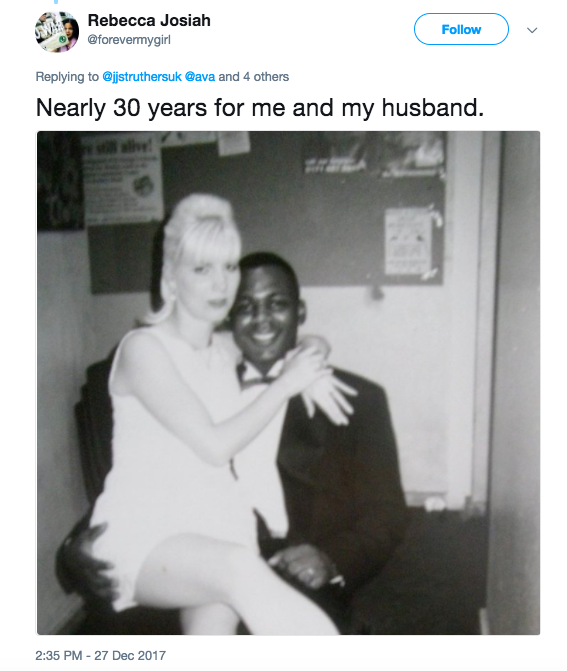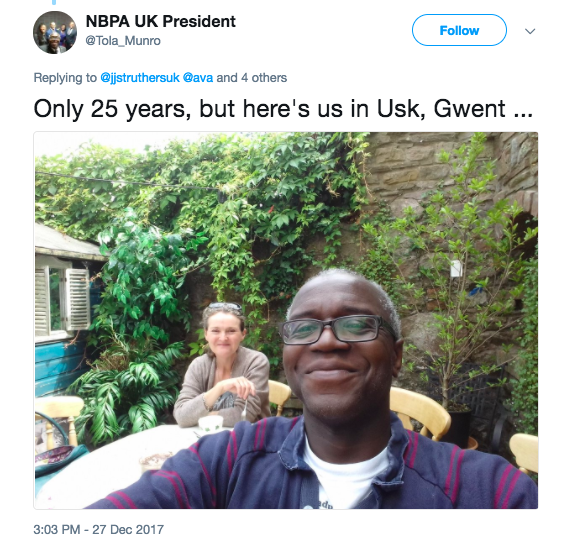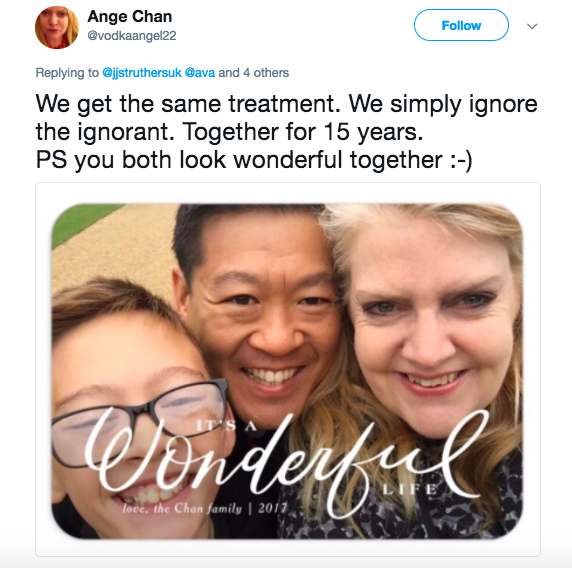 Struthers told the BBC that the overall reactions to the tweet have been great. "Responses to the tweet have been heartwarming and overwhelming." When asked by BuzzFeed about the tweet, Struthers said, "I'd rather let the tweet do the talking."
The message is loud and clear.