Lila May Schow is a 5-year-old from Hood River, Oregon, who has been battling stage 4 neuroblastoma cancer for three years.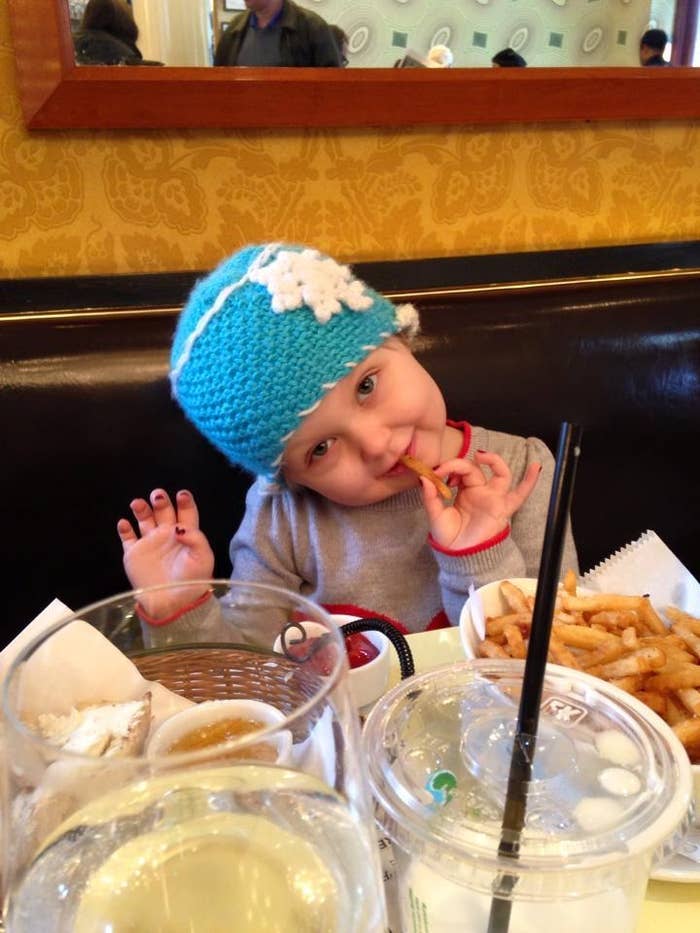 According to local CBS affiliate KOIN, Lila May stopped getting chemotherapy treatments. Her doctors told the family treatment is no longer an option because her body isn't strong enough. She is expected to live until around Thanksgiving.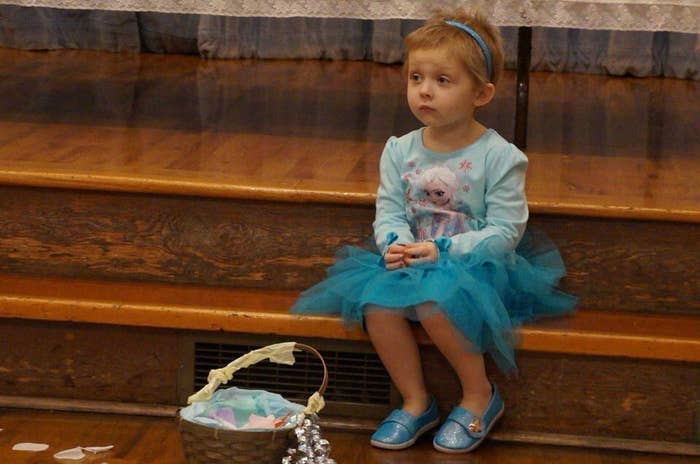 Figuring it would be Lila's last birthday, her parents Heidi Hall and Ryan Schow decided to make her upcoming celebration extra special and started a Facebook group to get things organized.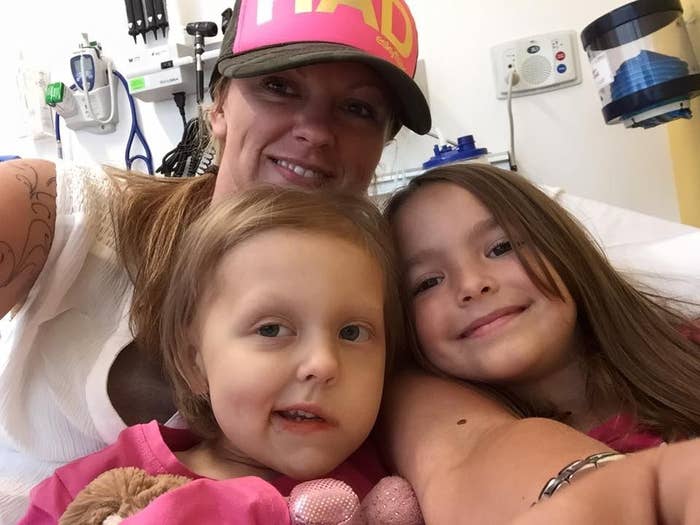 With the help of local businesses, donations, and a lot of volunteers, the bash became a reality. On July 31, everyone got together and put on the party of a lifetime.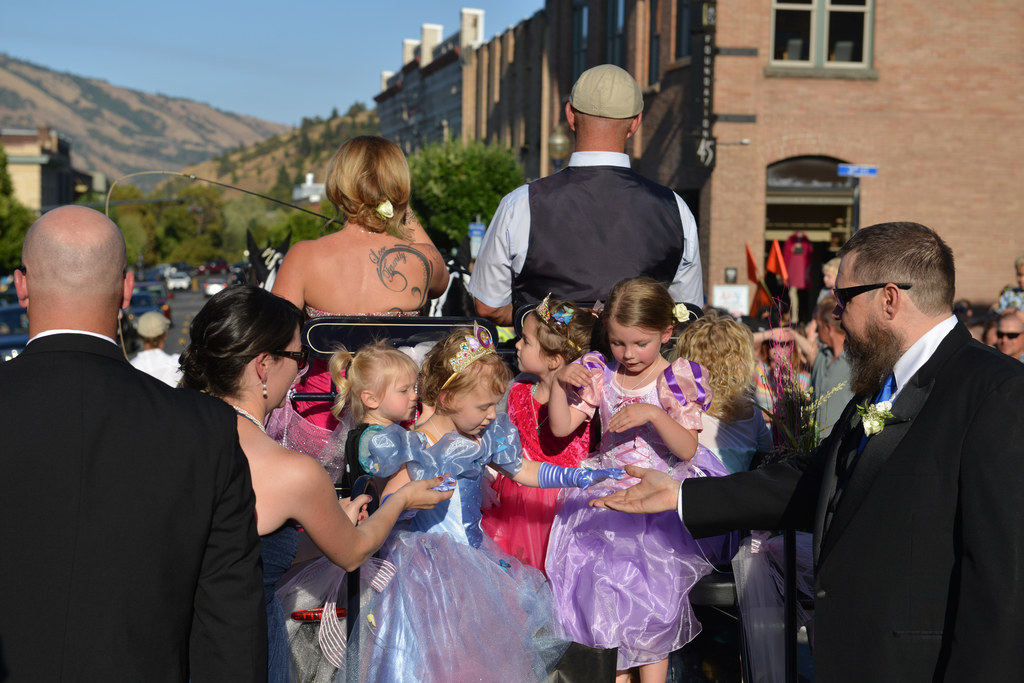 Held at an old local bank, the event was a birthday, prom, and wedding all rolled into one, since her parents knew she would never get to experience the events herself.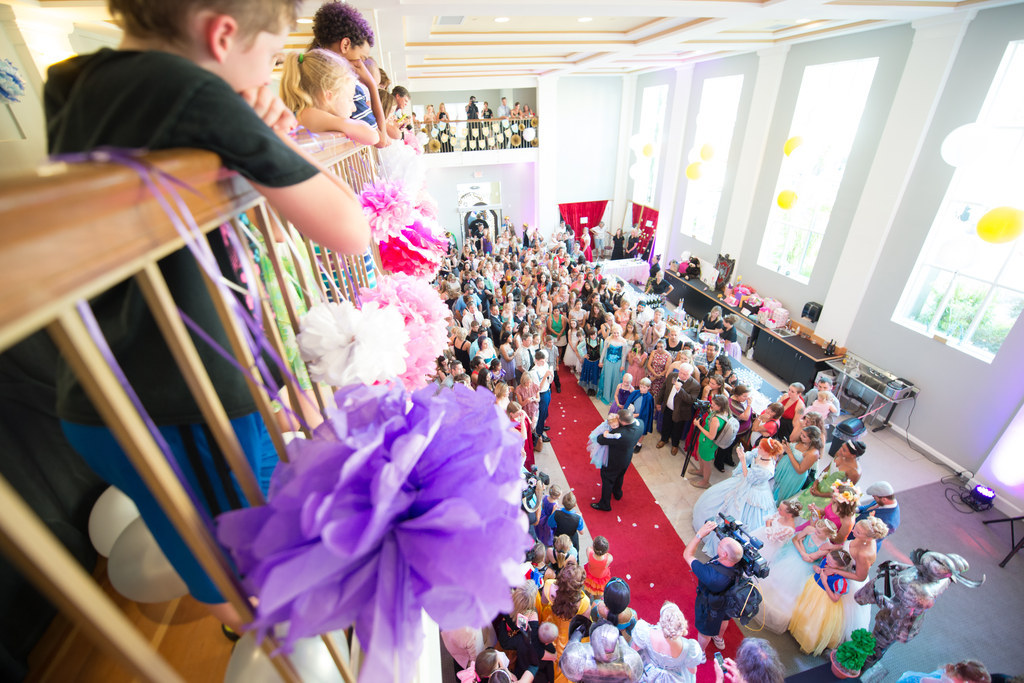 Everything — from the costumes to the music and the food — was donated, and hundreds of people from across the U.S. attended.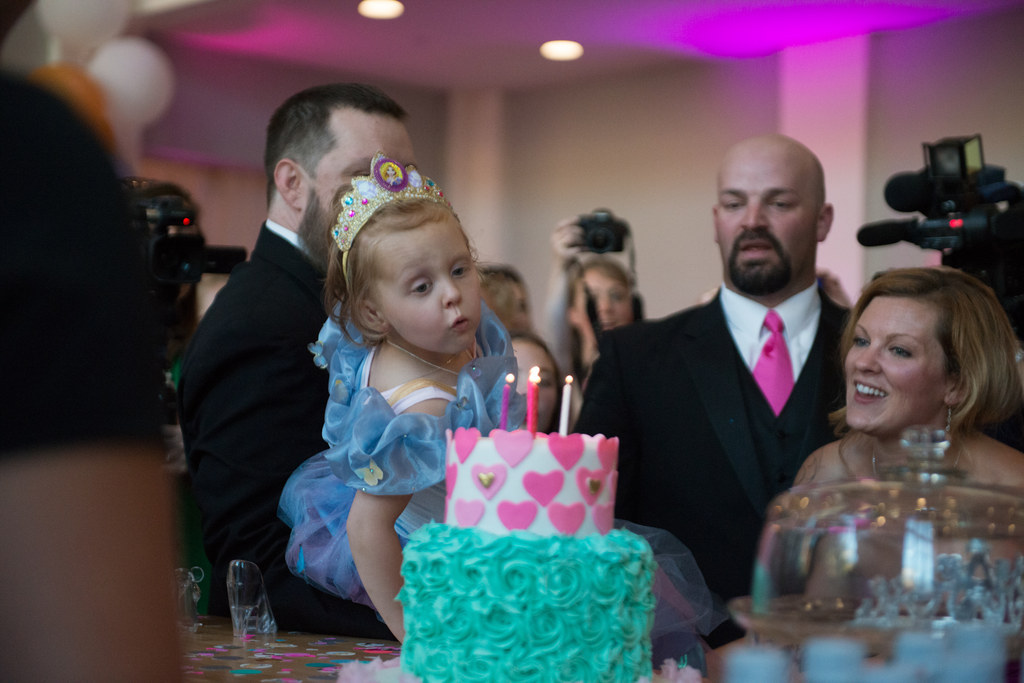 Lila, who attended the party as Cinderella, was even surrounded by a group of Disney Princesses.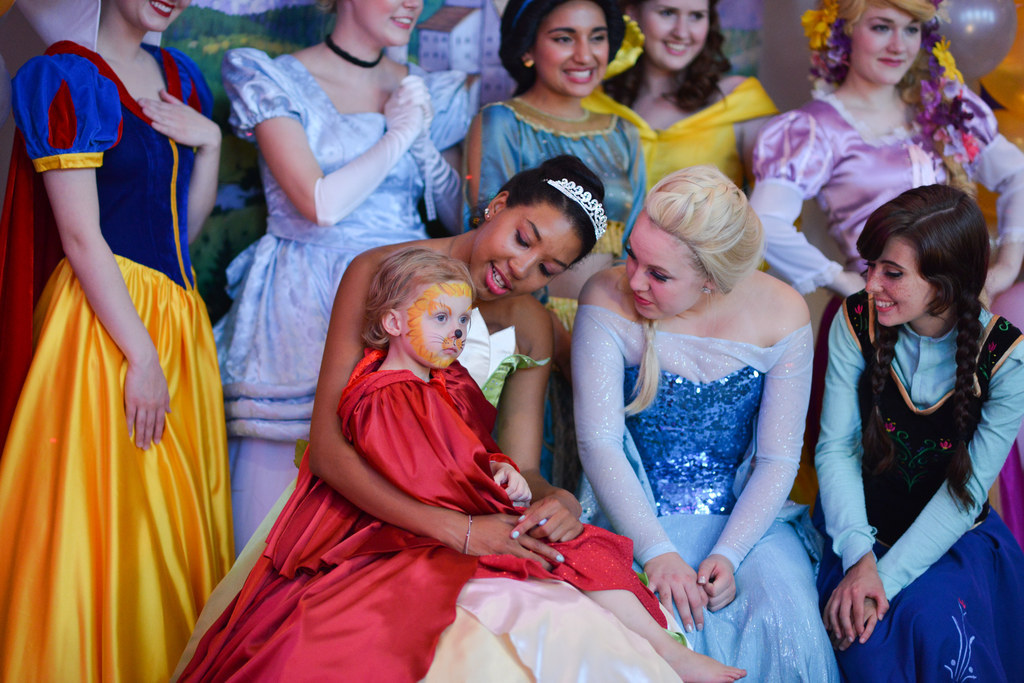 Knowing she would never get the opportunity to have an actual wedding, her father proposed, "married" her in a ceremony, and had a father-daughter dance.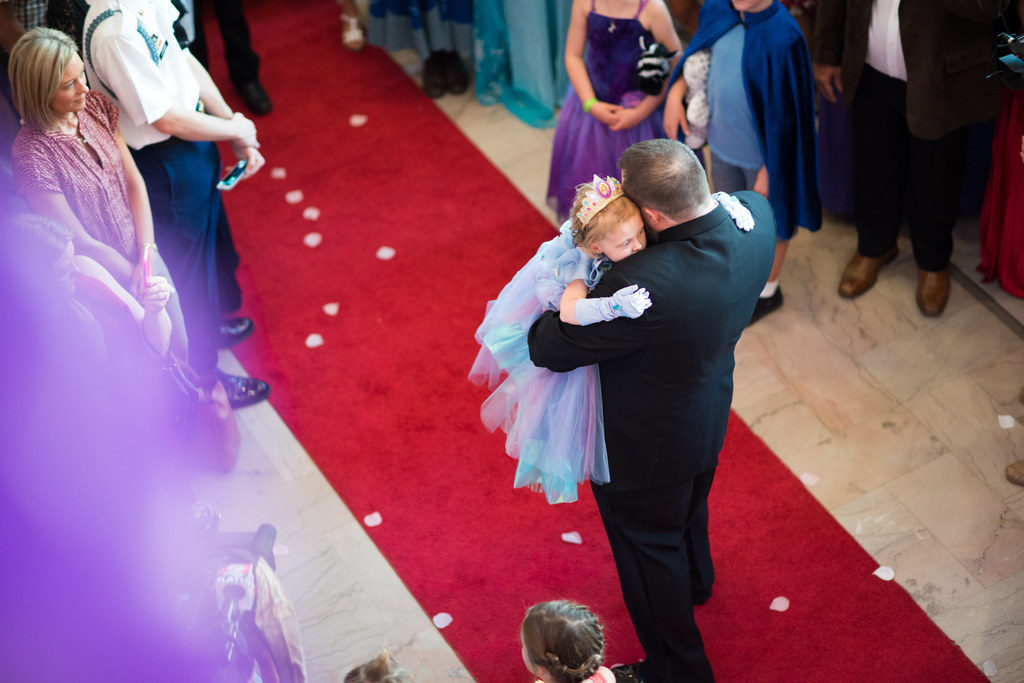 He told local ABC affiliate KATU he was thankful for the support: "We wouldn't have gotten this far and been able to fight this hard without all the help we've been given. We're so very grateful for that. It's all about making a little girl smile."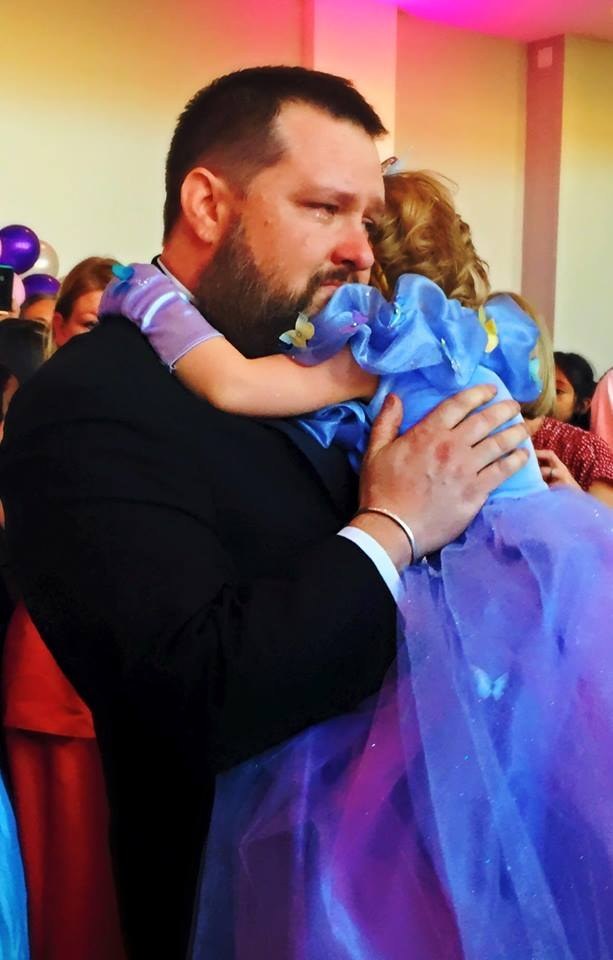 And smile she did.