This is Christien Sechrist, a 20-year-old tattoo enthusiast from Houston, Texas, who is studying to be an electrician.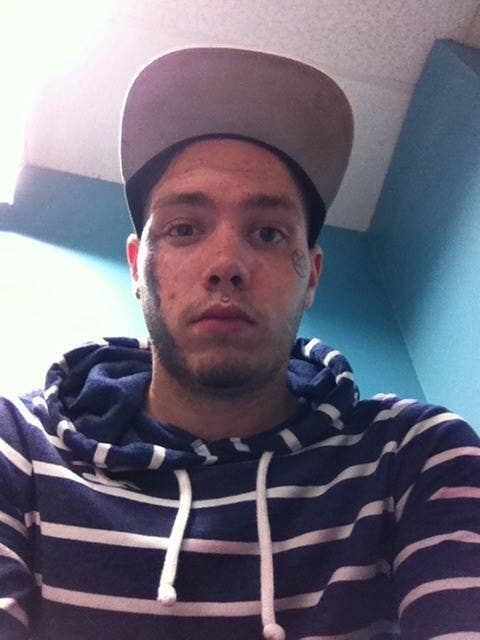 Christien loves tattoos as a form of expression, and told BuzzFeed News that he's liked them "for as long as [he] can remember."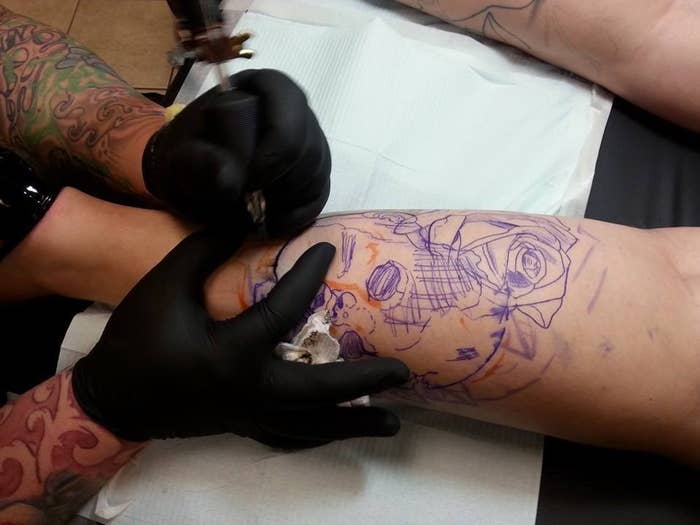 After almost losing his young son Perseus, Christien decided to get a tattoo of his son's face on his own face.
The picture made waves this week when it appeared on Imgur and was picked up by multiple media outlets.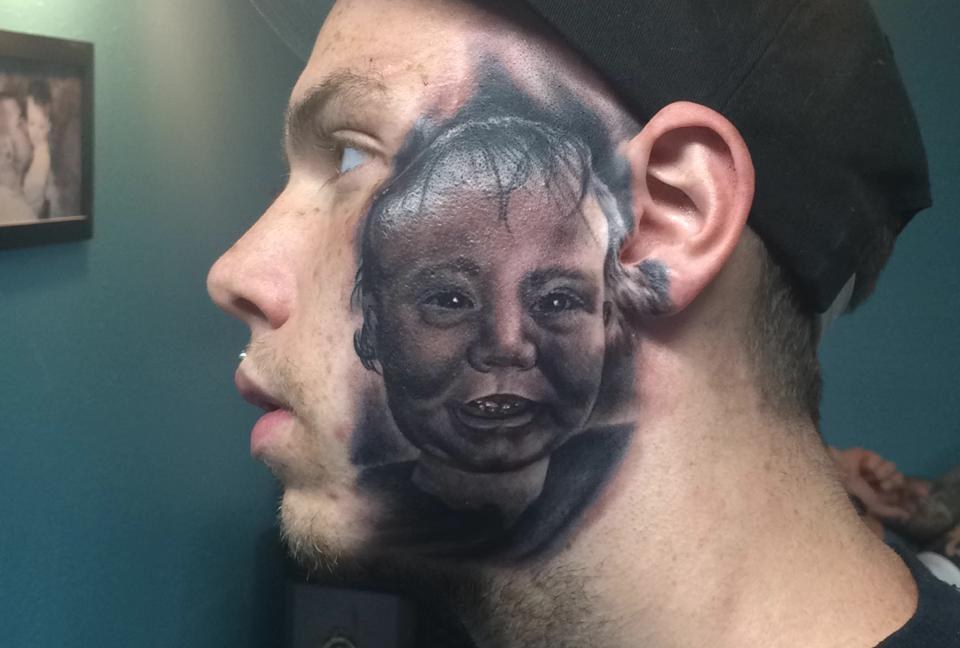 He got the portrait of Perseus last July, and told BuzzFeed News that his son "loves it."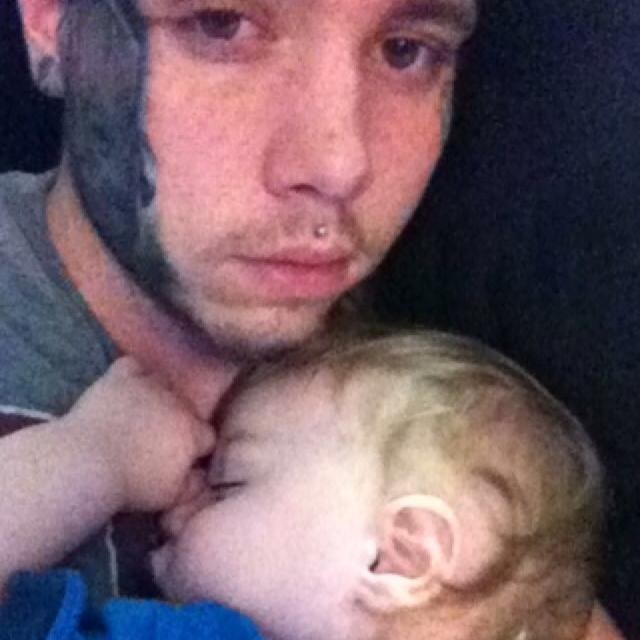 Christien is no stranger to ink on his face, and also has an intricate tattoo on the other side.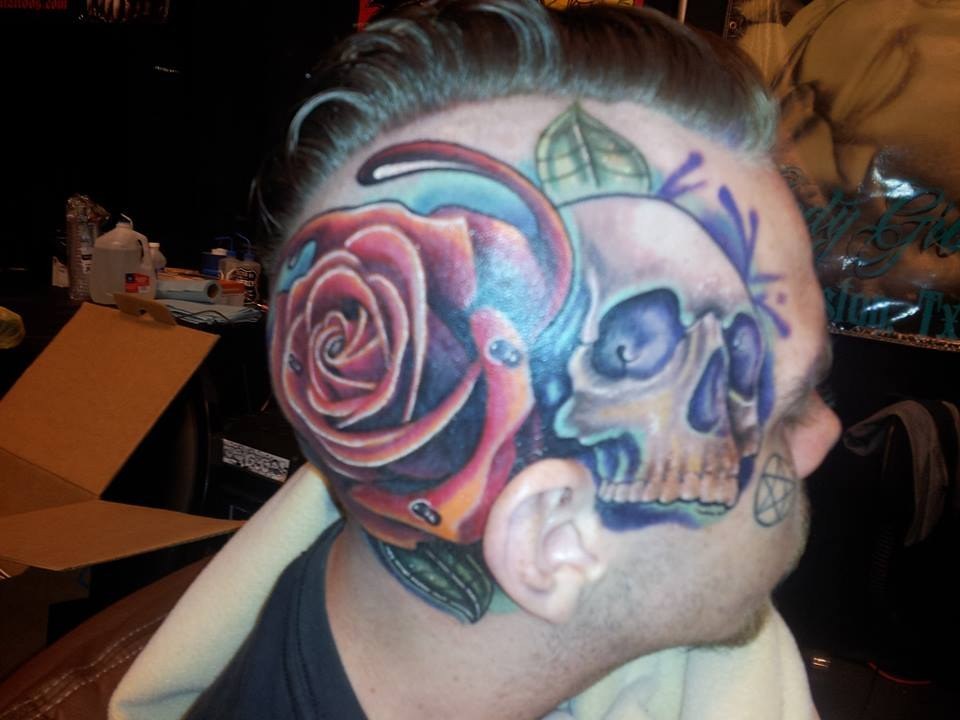 He said the people close to him have mixed opinions on the face tattoo, but contrary to what many think, it hasn't affected his ability to hold down a job.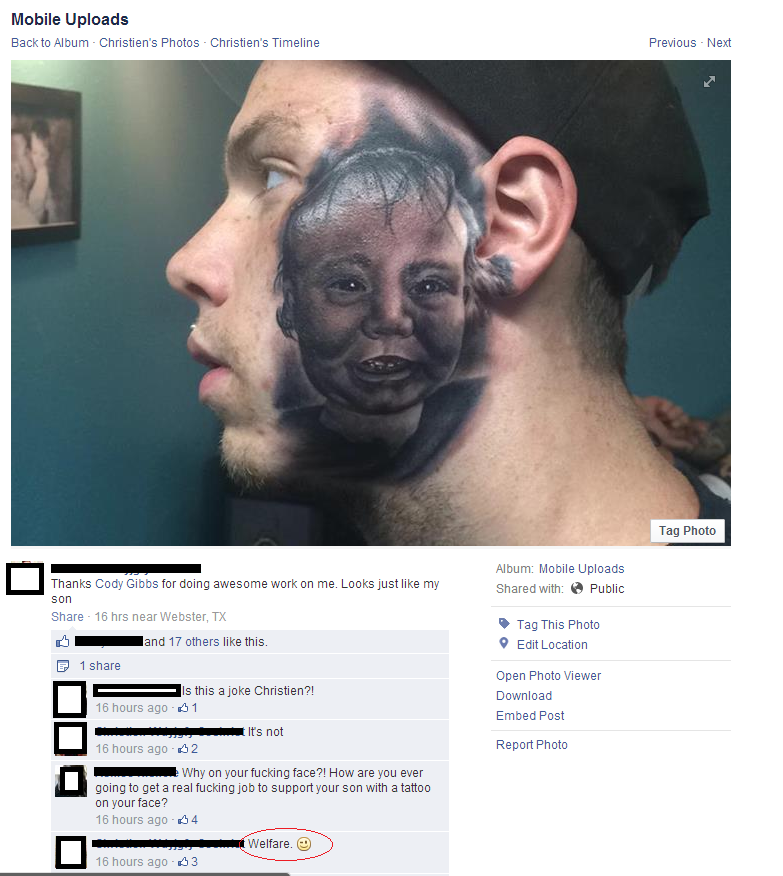 He added that he feels like a lot of people who see it overreact, but that he has no regrets and would gladly get the tattoo again.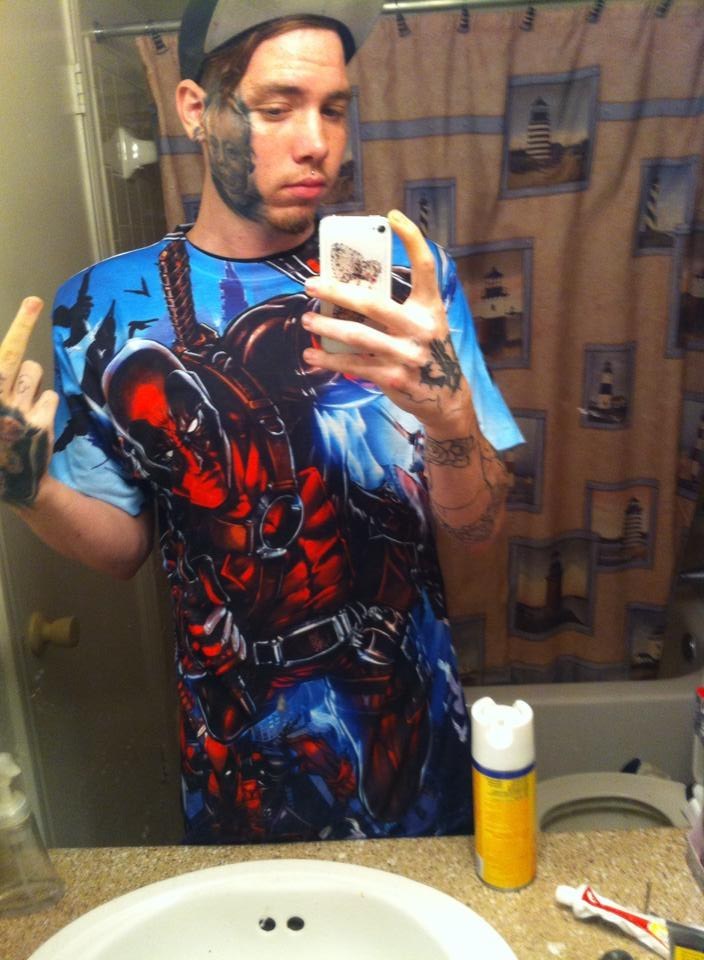 Love really is more than skin deep.