So this year Coldplay, Bruno Mars, and Beyoncé brought the house down during the Super Bowl halftime show. This unique combination of superstars caused the internet to react appropriately.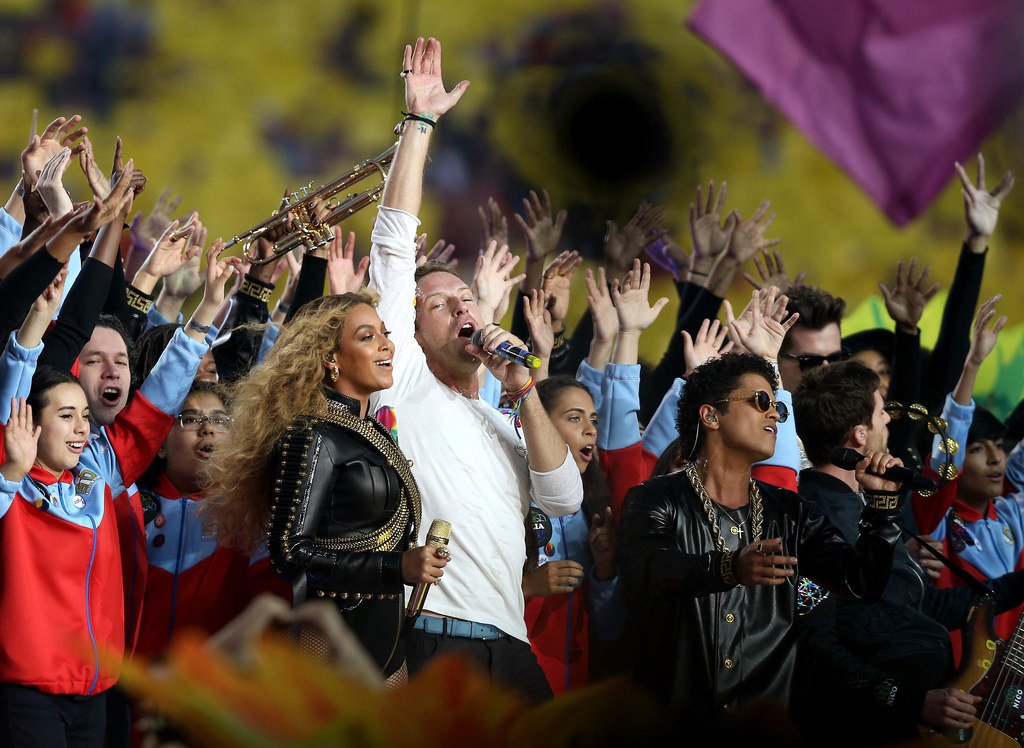 1.
Naturally, there were some Coldplay jokes, like this ode to their song "Yellow."
2.
Puns galore.
3.
And a puppy monkey baby suggestion.
4.
There was also a high-profile case of mistaken identity.
5.
Throughout the performance musical comparisons were made.
6.
And outfits were critiqued.
7.
#NotAllTrashBags
8.
Famous faces were spotted in the crowd.
9.
Truly a star of the show.
10.
Yup.
11.
She also announced her upcoming world tour after the show, which has people already setting aside money for it.
12.
YAAASS!
13.
Kodak moments were also captured.
14.
Homage was paid to previous performers.
15.
Poor Left Shark.
16.
But the best comparison was to the King of Pop himself.
17.
Some people preferred other shows.
18.
It certainly was worth the wait.
19.
Truly a show to remember.