World, this is Bryce, a harbor seal pup who suffered a head injury and went blind.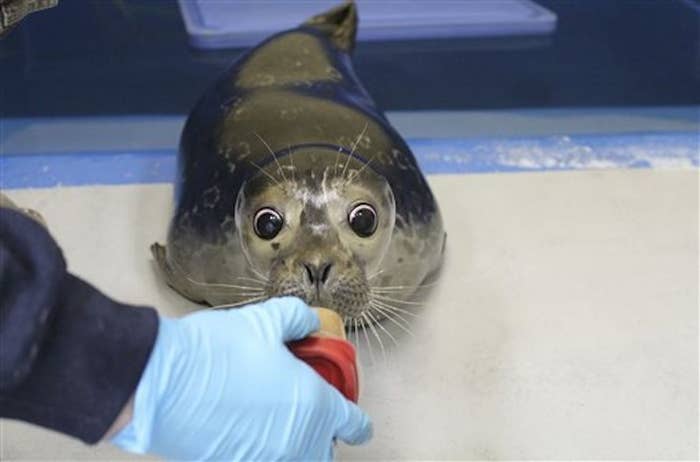 Officials at the Alaska SeaLife Center in Seward rescued Bryce in late December and have been hand-feeding him ever since federal officials determined he didn't stand a chance in the wild.
Veterinary staff have also been training Bryce how to make it as a blind seal.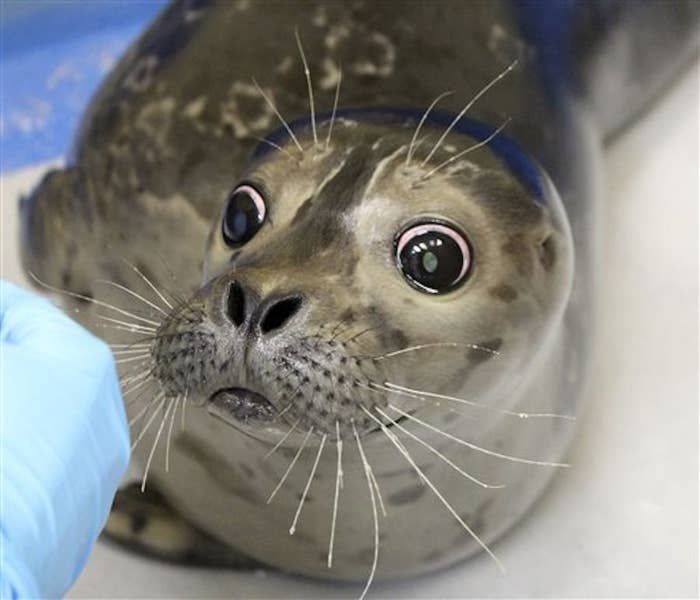 The training includes learning to rely more on his sense of smell and hearing.
Harbor seals are normally "quite shy and skittish," but the center said in a Facebook update that staff members have been surprised by Bryce's adventurous nature.
The staff has been taking advantage of his inquisitive nature as they teach him how to get around using audible cues, such as rattling a "shaker" in place of a target buoy.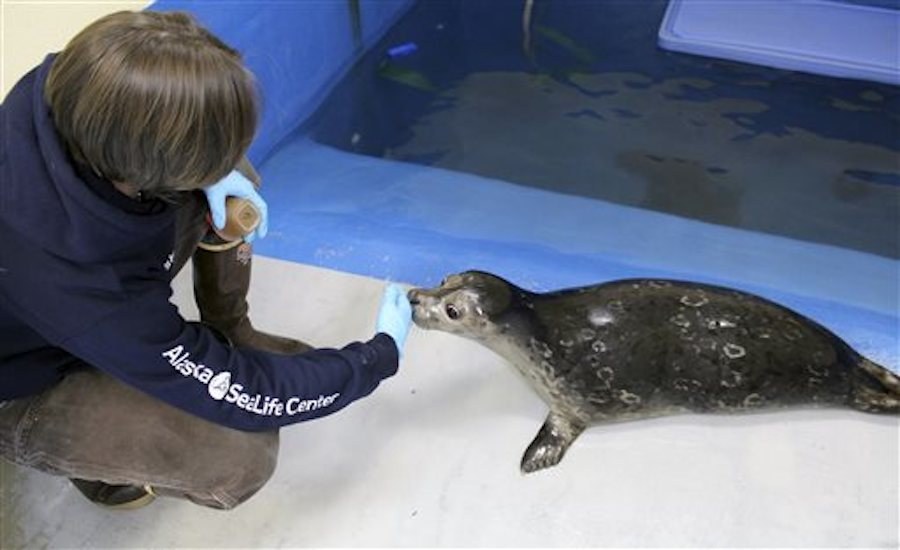 Bryce's lessons are helping him adjust to his environment and make veterinary exams easier.
There's also a small ray of hope: Veterinary staff have noticed a slight improvement in Bryce's sight in one eye.
No matter what happens, though, officials said he will remain in captivity.
"His progress under human care is very encouraging, but we think Bryce's biggest accomplishment is the impressive ability to use his other senses and thrive in his environment," the center said.
Godspeed, Bryce.