This is "Piggy Bank," a 25-year-old endangered green sea turtle who for years lived a quiet agony in her pool in Thailand, consuming hundreds of coins tossed at her by those seeking good fortune.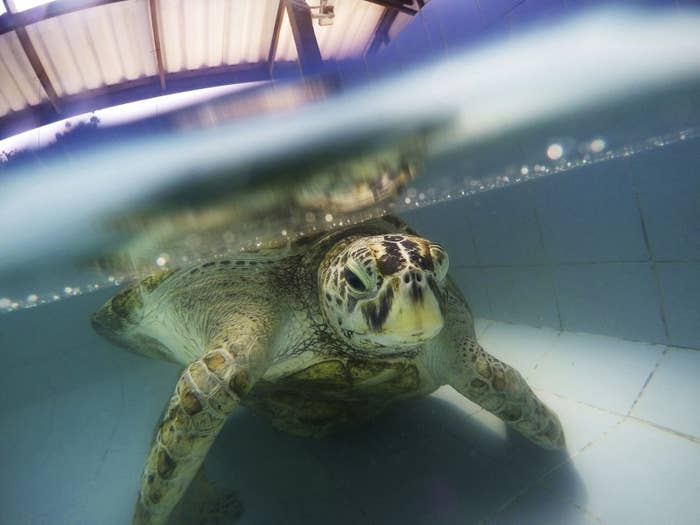 Many Thais believe that throwing coins on turtles will bring longevity. However, for the turtle nicknamed Piggy Bank, the coins in her pool in the eastern town of Sri Racha only brought misery and, eventually, death.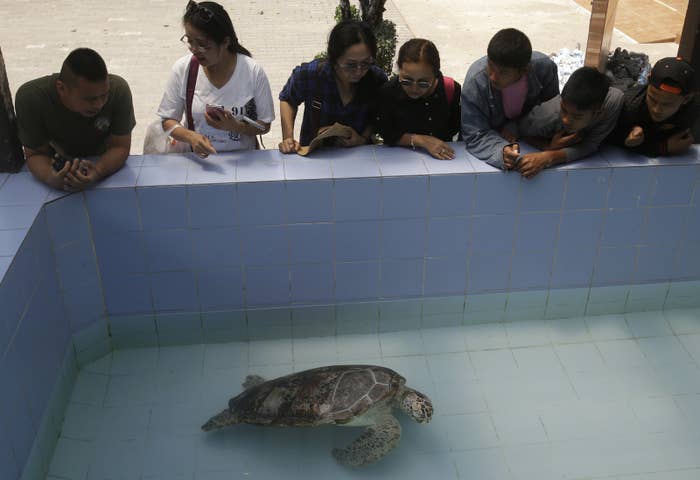 The coins had accumulated in the turtle's stomach, forming a ball that weighed 11 pounds. The weight eventually cracked the turtle's ventral shell, causing a life-threatening infection.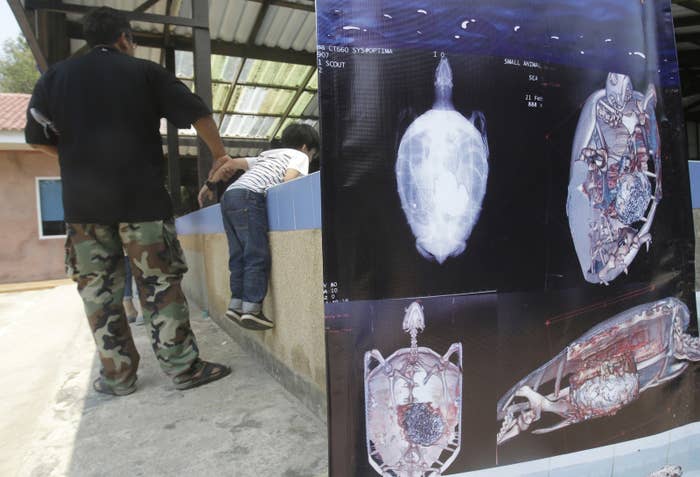 Members of the Thai navy brought Bank to the clinic in February after finding her in distress in her pond, the Associated Press reported.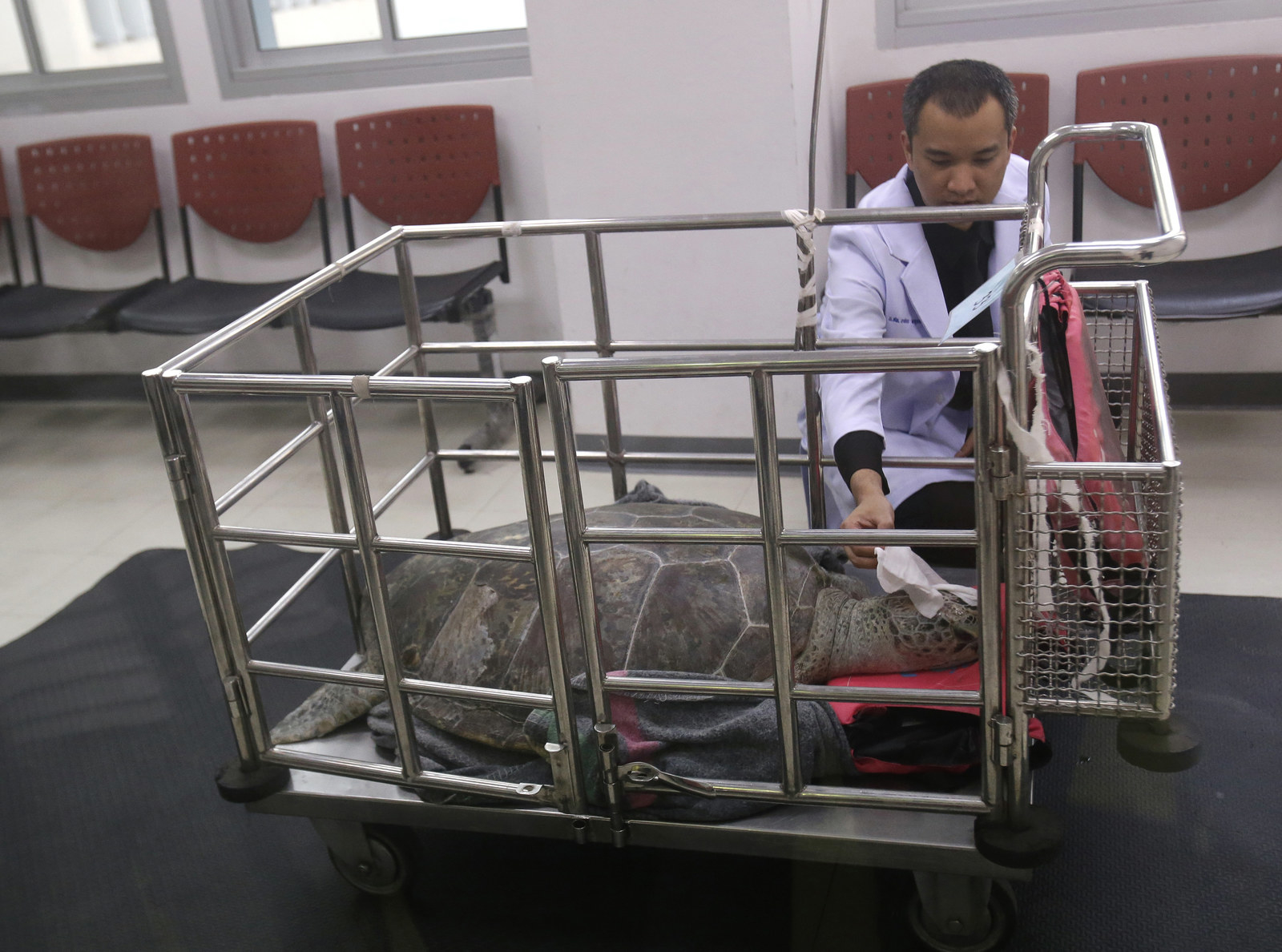 On March 6, five veterinarians from Chulalongkorn University made an incision and, over the course of four hours, removed 915 coins from Bank's stomach.
"I felt angry that humans, whether or not they meant to do it, or if they did it without thinking, had caused harm to this turtle," Nantarika Chansue, head of the university's veterinary medical aquatic animal research center, told the AP.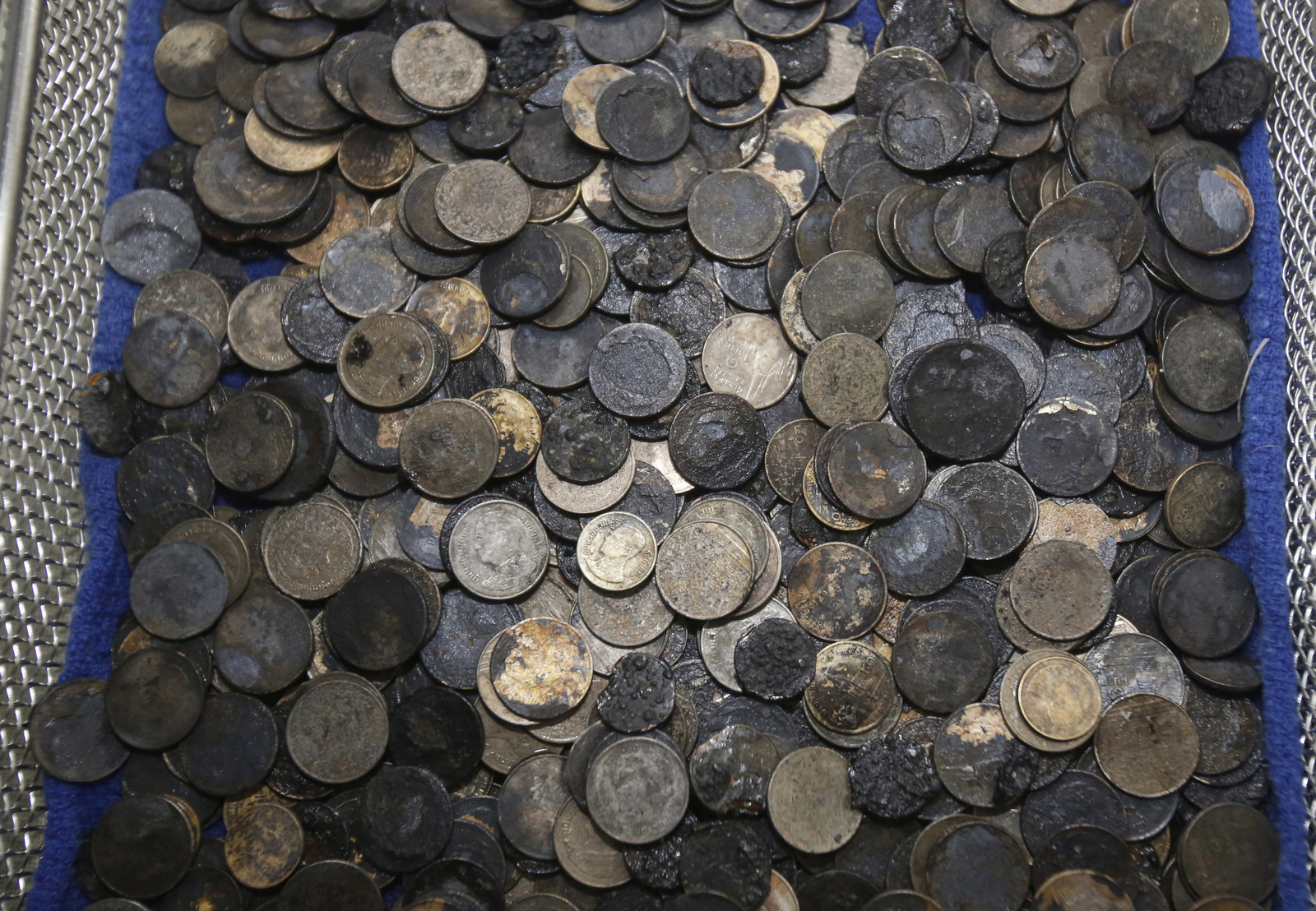 In addition to the partially corroded coins, two fish hooks were also removed by the surgeons. Bank was put on a liquid diet and monitored around the clock, but her condition worsened.
A checkup over the weekend revealed problems with her intestines. After a second hours-long operation, Piggy Bank never woke up and died Tuesday morning.
"She at least had the chance to swim freely and eat happily before she passed," Chansue, who led the team that removed the coins, told the AP.
RIP, Piggy Bank.