The Heroes Who Stopped The Sydney Knife Attack Suspect Described What They Were Thinking As It Went Down
"For us, it was just go and help straight away".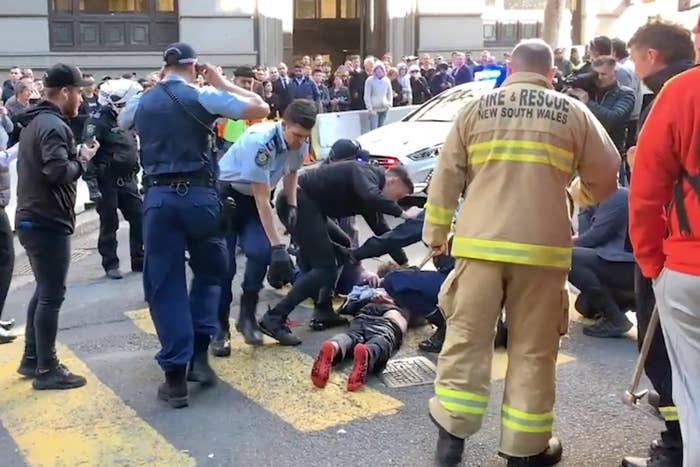 Paul O'Shaughnessy and his team at a recruitment firm had recently discussed what they would do if an attacker targeted downtown Sydney. And then at around 2pm on Tuesday, it happened just outside their office: a knife-wielding man, covered in blood, had climbed atop a four-wheel drive and was threatening members of the public.
So they jumped into action.
"For us, it was just go and help straight away," he told 7 News in an interview right after the 21-year-old suspect had been taken into custody.

O'Shaughnessy was one of several men who took part in what officials said was the extraordinarily brave act of chasing the suspect down and using everything from a milk crate to chairs to hold him down for police officers.

Police said the man is suspected of killing a woman whose body was discovered inside a unit on Clarence Street, prior to stabbing another woman in the area of King and Clarence streets and being chased down and detained.
New South Wales police commissioner Mick Fuller called the men heroes "of the highest order".
Here's what some of the men involved in subduing the suspect said about their decision to take action:

Paul O'Shaughnessy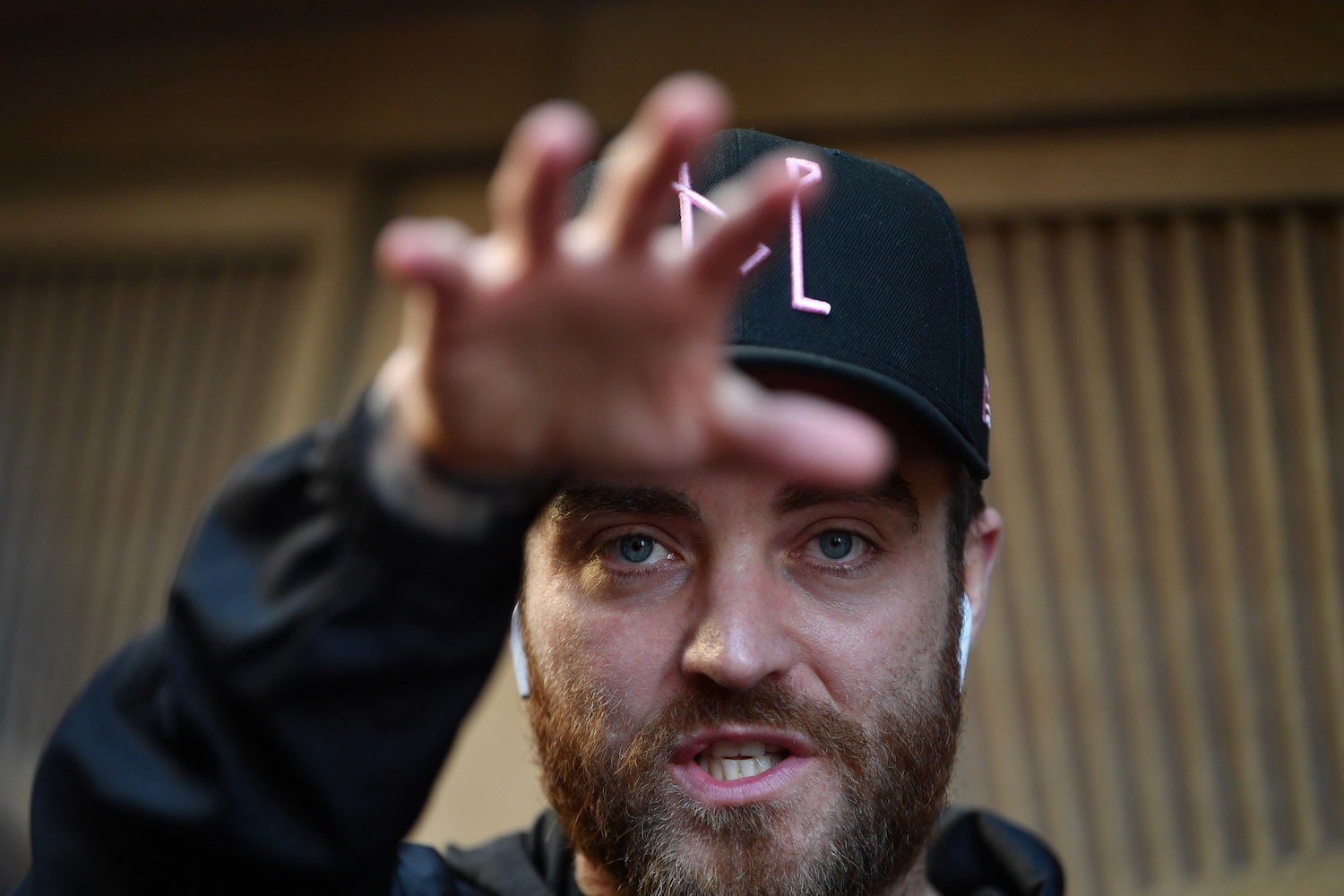 Speaking to 7 News after the attack on Tuesday, O'Shaughnessy — like the others who took action — said he acted on instinct.
"It wasn't terrifying because you kind of play these things out," he said, noting that it was a scenario he and his colleagues had discussed previously.
His mother in Manchester, England, had also warned him that "Sydney's next, Sydney's next" in terms of facing a lone attacker.
"So it's weird because it's like we've been preparing for that," he said. "For us, it was just go and help straight away."
Watch his full interview with 7 News here:
NSW Police has not released a motive for the attack, but noted the suspect had a history of mental health problems and had recently escaped a treatment facility.
They also said that while officers did find information in his possession to suggest he had "some ideologies in relation to terrorism", he has no apparent links to any terrorist organisations.
When asked to describe his encounter with the suspect, and what the suspect was yelling, O'Shaughnessy told reporters that he was using "radicalised words and didn't show any remorse at all".
Praised as one of the people who first tackled the suspect to the ground, Paul's brother Luke O'Shaughnessy told the Today show on Wednesday that he chose to take action when he saw the initial scene unfolding outside their office.

"When you see someone like that covered in blood and there's a knife and there's people around ... it's just protection," he said. "And I said to my brother, 'Let's go'".
He was also quick to give credit to the men who initially intervened.
"The guys that followed him through the streets with various weapons, they're the heroes, and I got there and we made sure he wasn't going anywhere," he said.
When asked what it was like to detain the suspect until police arrived, Luke said it was clear "he was very troubled".
"I was looking in his eyes ... you could see that he wasn't well, he was very troubled, and you could see that, and it was just a shame to see this weak person that had caused so much damage," he said.
Watch the full interview here:
Jamie Ingram
As the knife-wielding suspect ran along York Street, Jamie Ingram's main goal was to distract him from hurting anyone else, Ingram told the Nine Network.
"I followed him up York Street trying to get him to focus on me rather than anyone else," he said.
"There are lots of pedestrians there, and I didn't want him to sort of lash out at them. I wasn't scared, just wasn't really focused on that. I was just focused on what I was doing."
Lee Cuthbert and Alex Roberts
Lee Cuthbert described the scene as chaotic, but in an interview with 7 News said he didn't think twice about following the O'Shaughnessy brothers and another colleague, Alex Roberts, into the melee.
"We just did what we could, really," he said. "Obviously, there's something wrong with him."

As for Roberts, immediately after the attack, he was emotional in describing the incident as "a bit close to home".
What did he plan to do next? "Probably call my mum."