Rare Photos Catch Mountain Lion Family Devouring Deer Near L.A.
Remote photos released by the National Park Service show what could have been one local mountain lion family's last meal together before everyone went their own way. Meow your manners.
Being a mountain lion in the greater Los Angeles area is dangerous, but recent photos released by the National Park Service show one family getting on just fine.
Known as P-19, the mother was recorded via a remote camera in the Santa Monica Mountains in mid-February feeding on a deer carcass with her two nearly-grown kittens.
Park officials have been tracking P-19's three kittens since they were four weeks old.
One of the siblings went solo before the photos were taken. And according to a Facebook update by NPS Ranger Kate Kuykendall, the remaining litter may have also since dispersed, which is normal by the time kittens reach one and half years old.
So for all we know, these photos could be the last family meal P-19 had with her kids.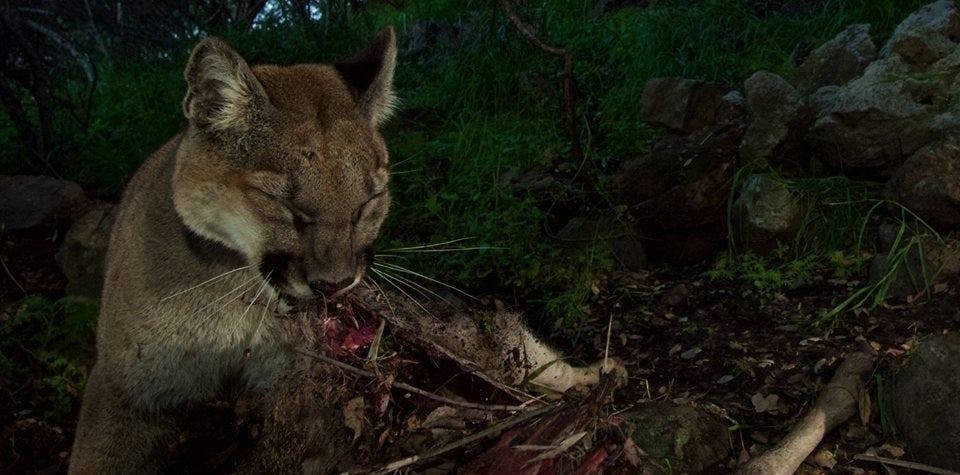 "You two are really getting on my nerves, tbh." — P-19 obviously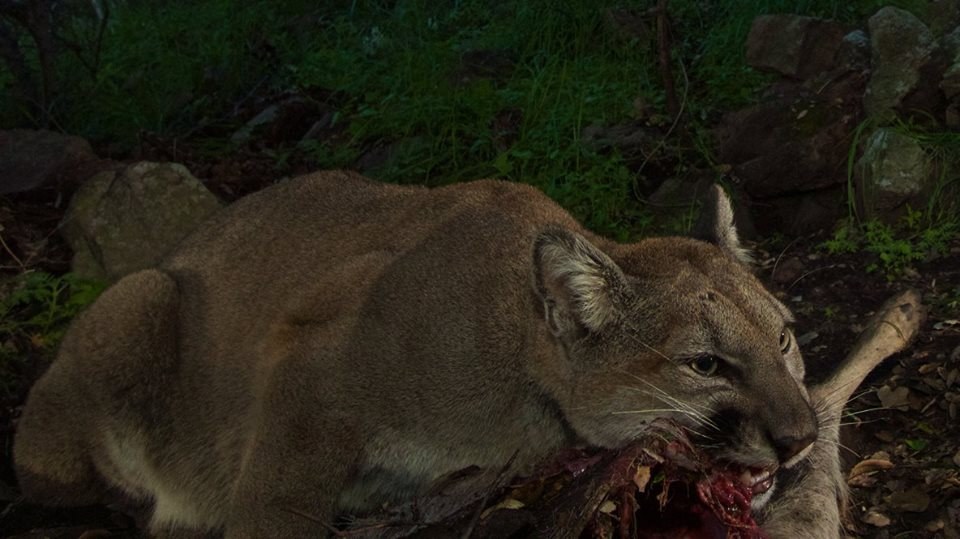 But hunting near urban areas can be dangerous given the impacts of pollution on the food chain.
Never was this more apparent than with the majestic P-22, the mountain lion that somehow managed to cross over into L.A.'s large Griffith Park. After eating park animals and carcasses that had been contaminated with rodenticide, he developed a bad case of mange.
"What about licking? Is licking OK?"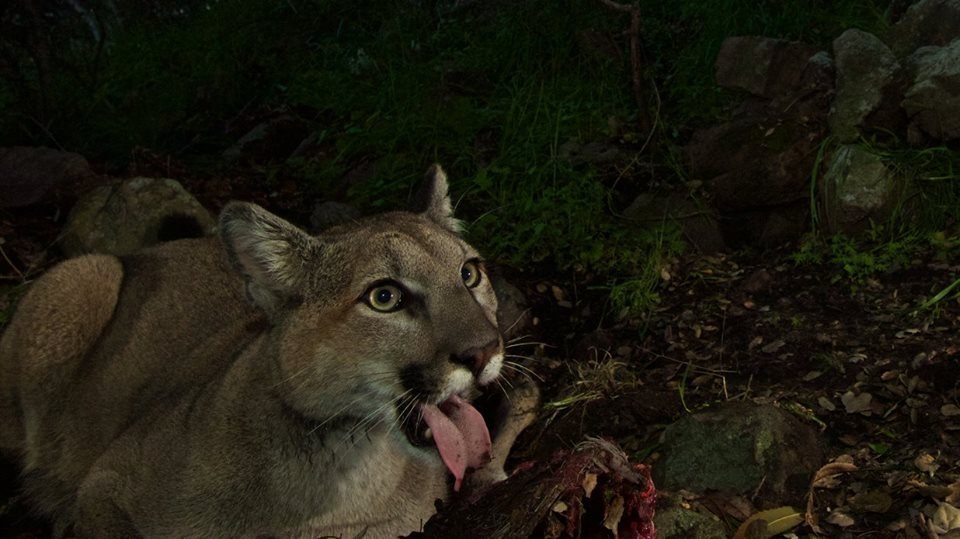 Thankfully, remote camera images later showed that P-22 had managed to bounce back and recover after park officials intervened.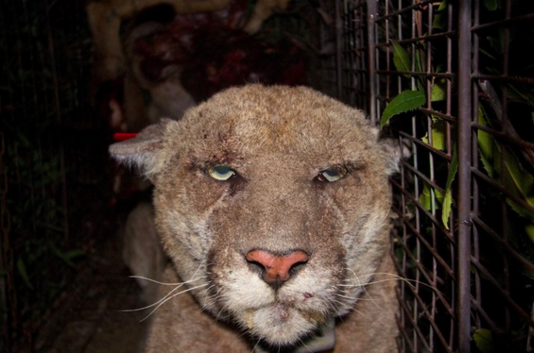 P-22 with mange (left), and then after his recovery (right).
And then there's the challenge of space — there just isn't enough of it.
Hemmed in by a network of freeways in Los Angeles and Ventura counties, mountain lions have a hard time dispersing to areas where they can establish their own territories.
Since the National Park Service started studying the cats in 2002, "we have not tracked any male mountain lions that have successfully dispersed out of the Santa Monica Mountains," Kuykendall wrote.
Many mountain lions that have tried to strike out have been hit and killed on local freeways, sparking calls to create so-called "wildlife corridors" for safe passage.
Until then, competition for resources drives the mountain lion population to engage in inner-species killing, experts say.
But as these recent photos showed, they can still sit down for a nice meal as a family.