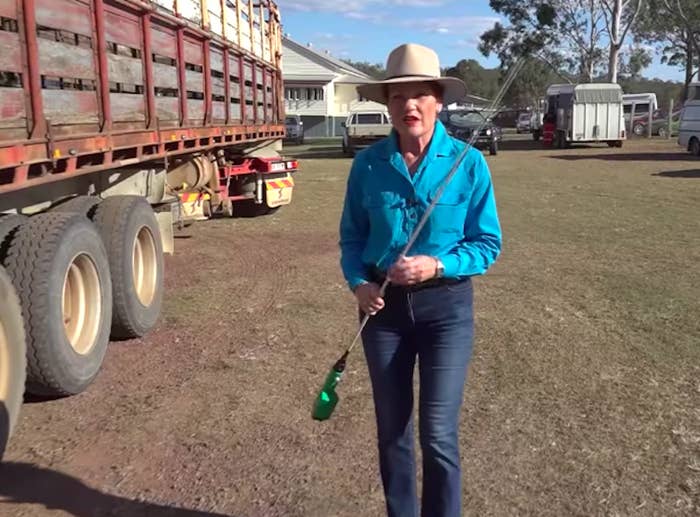 Australian senator Pauline Hanson was temporarily suspended from using Twitter on Thursday after suggesting that electrified cattle prods be used on climate protesters in a widely mocked and criticised video.
Her account was still visible on Thursday, but had not tweeted since Wednesday, when the offending video was posted and later removed.
In the roughly minute-long video, the leader of the far-right One Nation party can be seen holding a cattle prod as she casually walks past a truck.
"Well I don't know if you've ever seen one of these before. It's called a jig, in other words, a cattle prod," she said, wielding the prod.
"When the farmers have trouble with the cattle ... they just touch them with this and they soon move, doesn't matter how big the beasts are!"
She referred to the possibility of climate change protesters disrupting traffic or airports, which, according to Hanson, would be bad!
She put forward various scenarios, including: "How about if you needed to get through the traffic? Maybe take a loved one to the hospital?" and what if you "desperately need to get to your job or something's happened?"
"I reckon the solution — let's use one of these on them, I think they'll soon move," she said.

Reaction to what her office described as a "unique suggestion" was a mix of horror, hard eyerolls, and, of course, mockery.
Others said her idea was just the latest example of her being unfit for public office.
But her supporters were into it.
Hanson's cattle prod suggestion was in response to protesters who have caused traffic jams in Brisbane as they try to raise awareness around the world's "sixth mass extinction" brought on by climate change.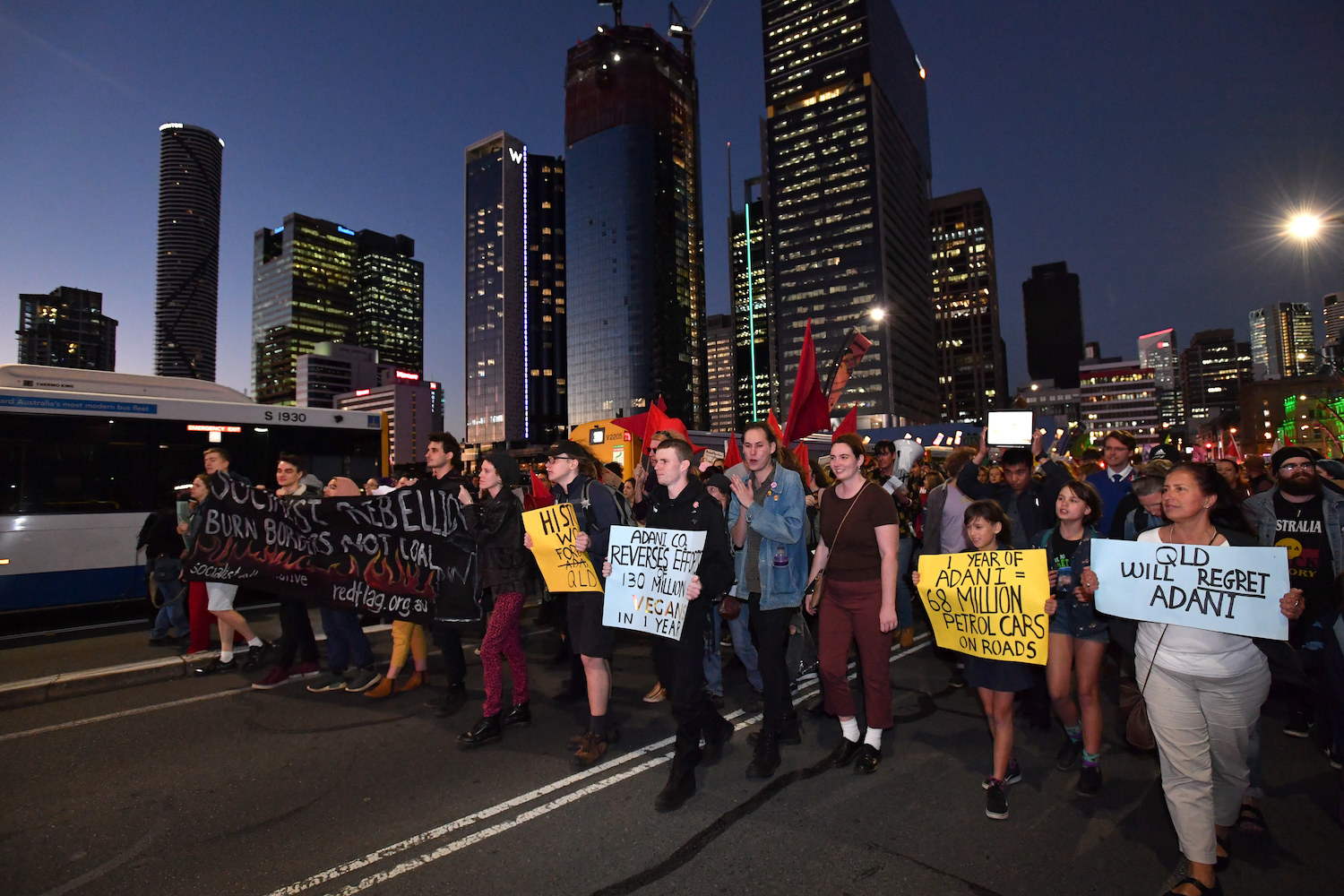 There have been reports that they are also considering taking a page from the book of protesters in Hong Kong and disrupting an airport.
In her response to Twitter's suspension for "violating rules against abuse and harassment," Hanson claimed a double standard was being applied.
She cited tweets wishing her harm during her planned climb of Uluru, which is a sacred site to Aboriginal Australians.
The Anangu people have long asked the public to respect their culture and law by not climbing the rock, and the climbing route will be closed off to the public in October 2019.
"I don't see how my tweet was somehow offensive and potentially harmful, if those tweets wishing I'd fall off Uluru are not," Hanson said.