This is Fah Jam, a five-month-old baby elephant in Thailand that severely injured her front left foot two months ago in an animal snare.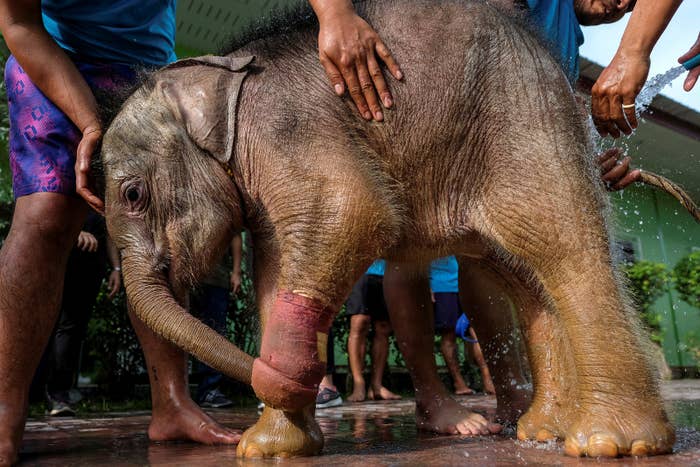 She has since been outfitted with a special foot brace to help learn to walk with her disfigured foot. But on Thursday, she also started her hydrotherapy treatment as part of a lengthy rehabilitation process at a facility in Pattaya.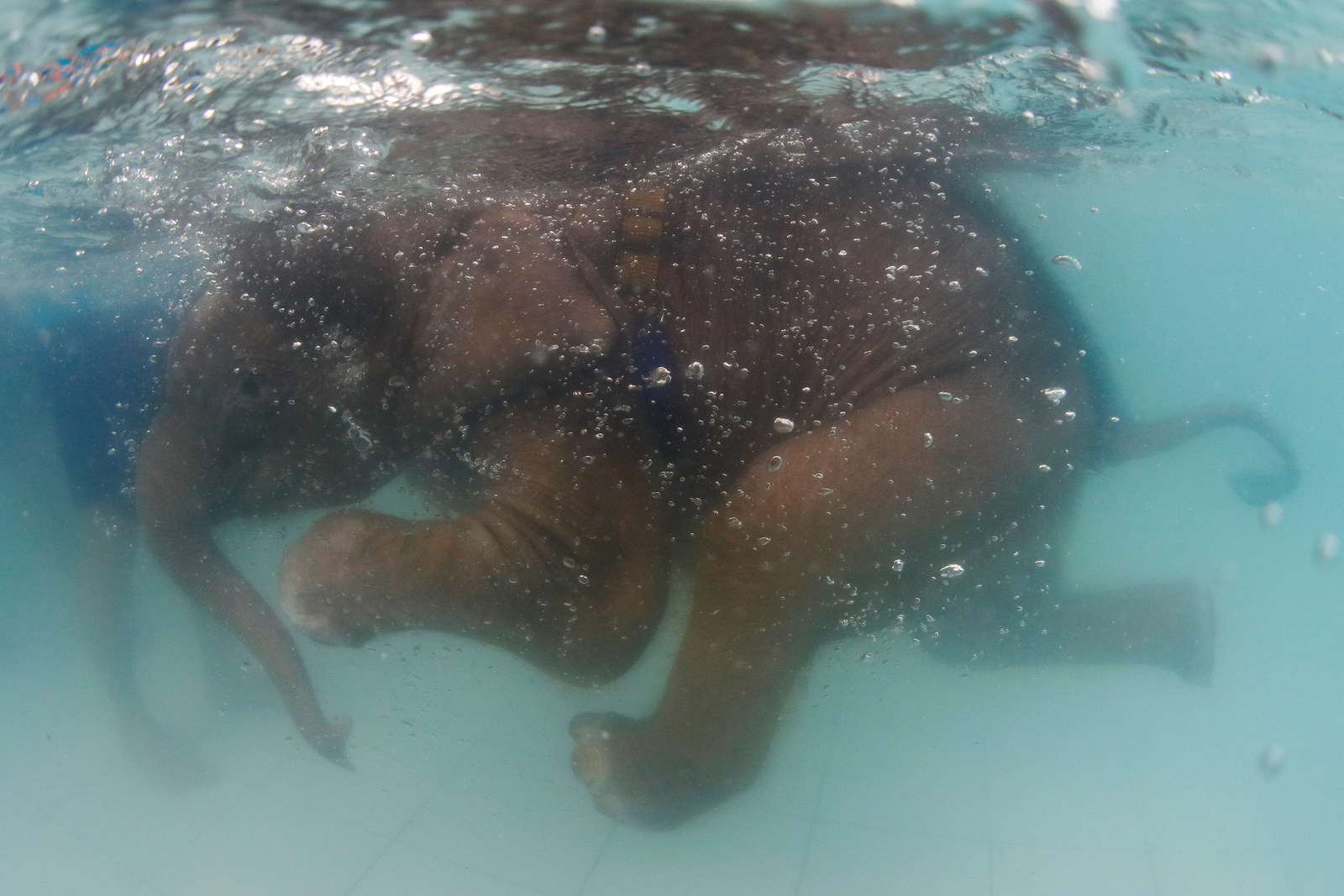 And stole everyone's heart in the process.
The hydrotherapy is supposed to help Fah Jam exercise her bicep muscles since she has been refusing to stand on all four legs, Reuters reported. She looked really into it.
The animal snare was set by villagers to prevent elephant intrusions in Chanthaburi province, but caregivers hope to one day have her up and walking unaided by a special harness.
Only time will tell if the treatment works.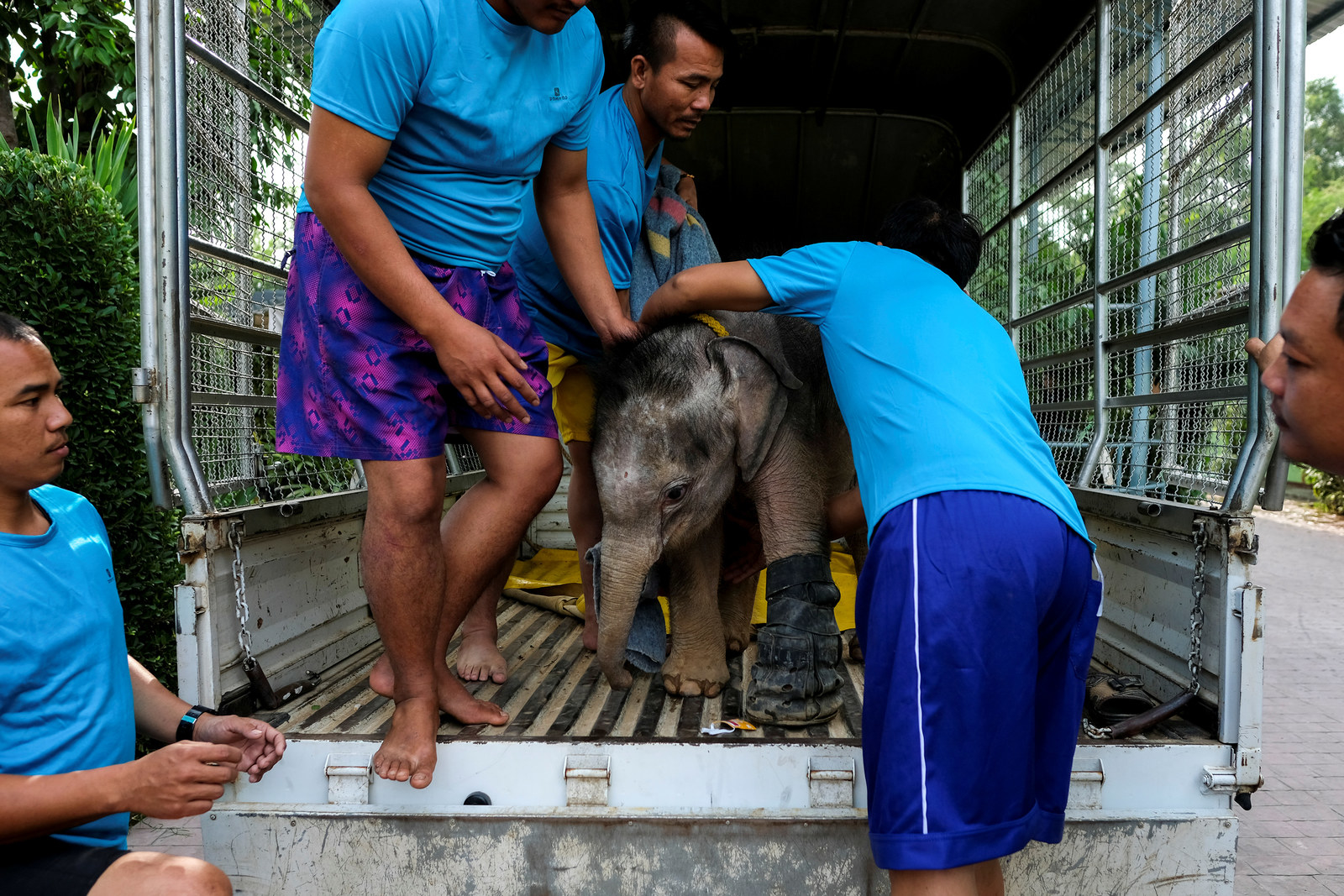 Get on, get on, little Fah Jam.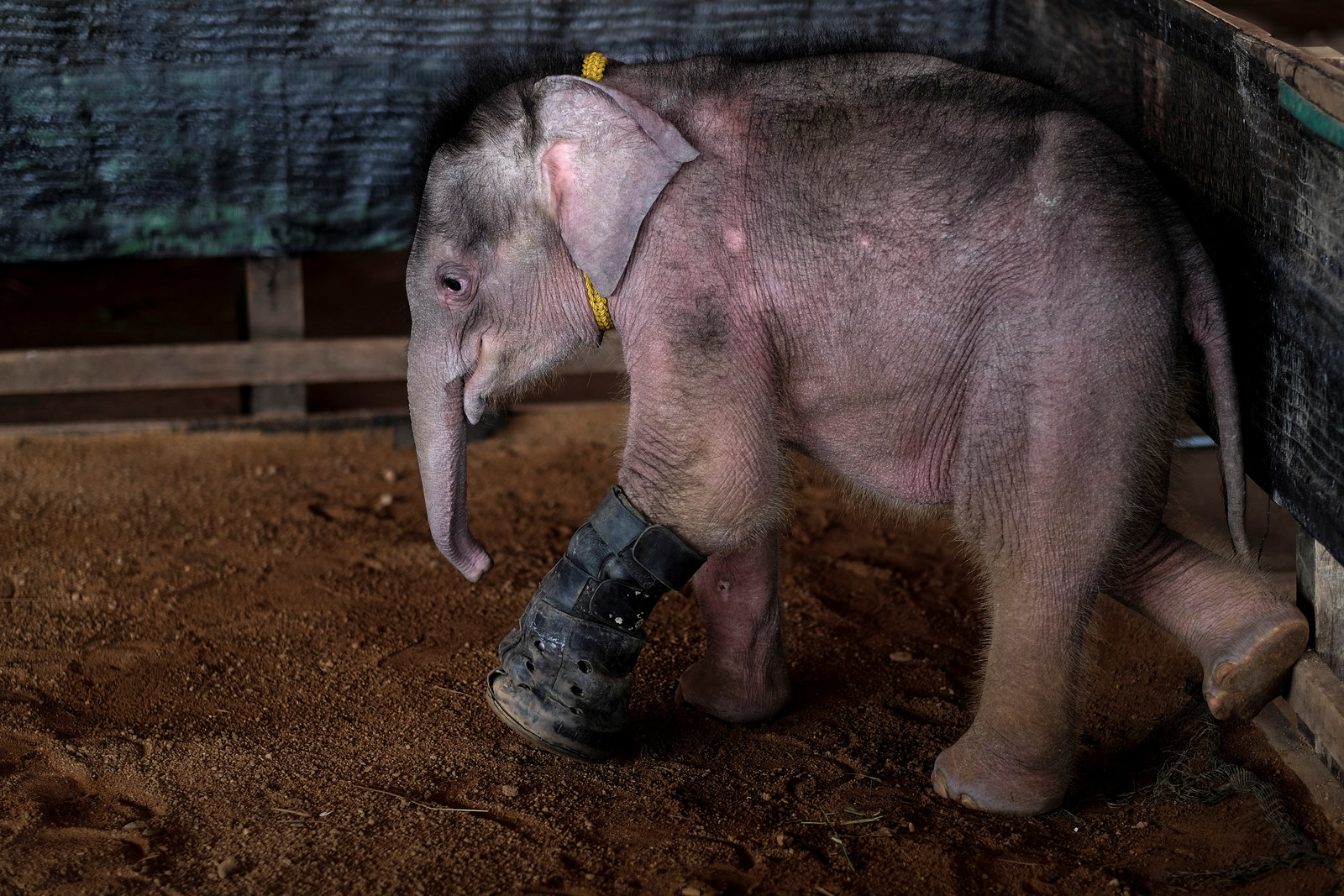 Watch her first day in the water here: