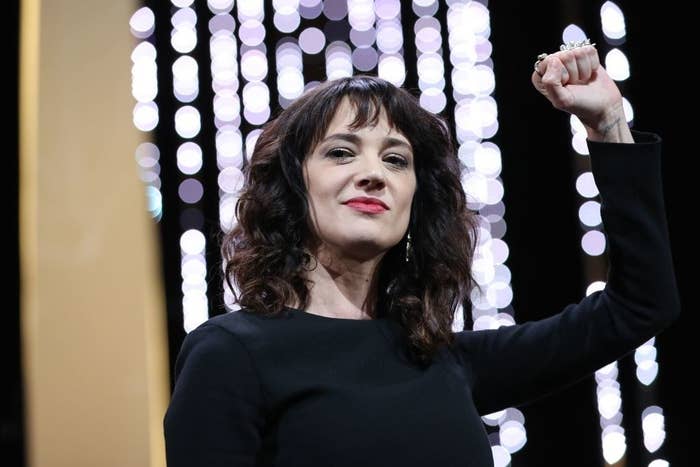 Actor Asia Argento put Harvey Weinstein on blast Saturday, telling the audience at the Cannes Film Festival that the disgraced Hollywood mogul used the event as a backdrop to rape her.
"In 1997, I was raped by Harvey Weinstein here at Cannes," she said while onstage to present during the closing ceremony. "I was 21 years old. This festival was his hunting ground. I want to make a prediction: Harvey Weinstein will never be welcomed here ever again."
Argento alleges Weinstein raped her while filming for the 1998 cult classic B. Monkey, under the pretext of a party at his hotel room. Her story, reported in depth by The New Yorker, was part of what brought about Weinstein's demise as other women followed with their own allegations of sexual assault.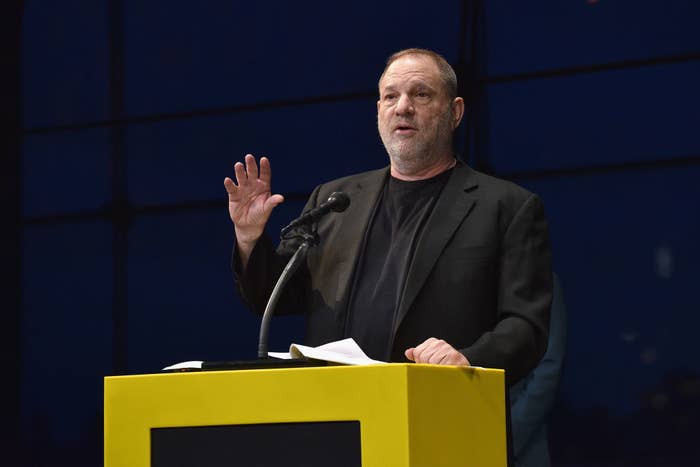 Weinstein — who has repeatedly denied in allegation of nonconsensual sex — now faces potential criminal charges in California, New York, and the UK following investigations by the New York Times and New Yorker that revealed decades of sexual harassment and assault allegations against the producer. He is also fighting multiple civil lawsuits regarding allegations of sexual assault, and the company he co-founded with his brother, the Weinstein Co., has filed for bankruptcy. He has also since been booted from the Academy of Motion Picture Arts and Sciences and the Producers Guild of America.
"He will live in disgrace, shunned by a film community that once embraced him and covered up for his crimes," Argento said before issuing a warning to the other perpetrators in the audience. "And even tonight, sitting among you, there are those who still have to be held accountable for their conduct against women for behavior that does not belong in this industry. ... You know who you are. But more importantly, we know who you are. And we're not going to allow you to get away with it any longer."
Argento told the The New Yorker that after the initial assault in France around the time B. Monkey was being distributed, she "eventually yielded" to Weinstein and had a consensual sexual relationship with him over the course of five years. However, she also told The New Yorker that she felt she "had to" have sex with Weinstein or he would derail her career.

Watch her Cannes speech here: