This is the Gaza Strip home of Saed Eldin al-Jamal, whose grandchildren play with two baby lions he recently bought from a local zoo, the Associated Press reported.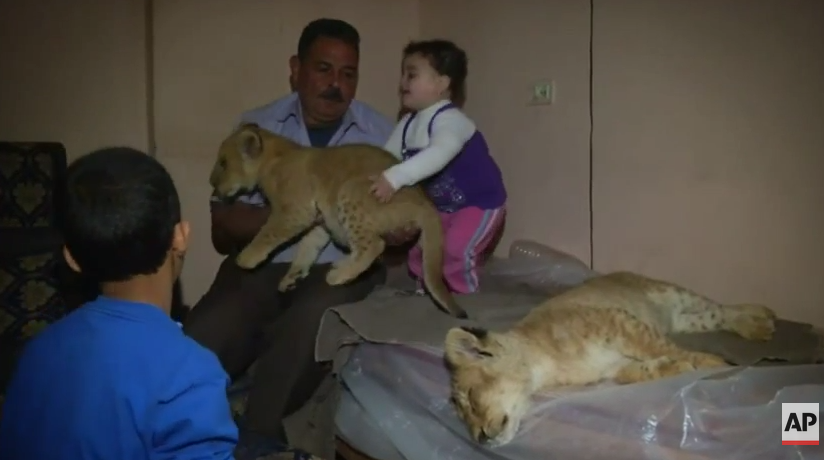 The rapidly growing cubs are 2-1/2 months old and freely roam about the home as al-Jamal's grandkids do what any young child would do: Play with Simba.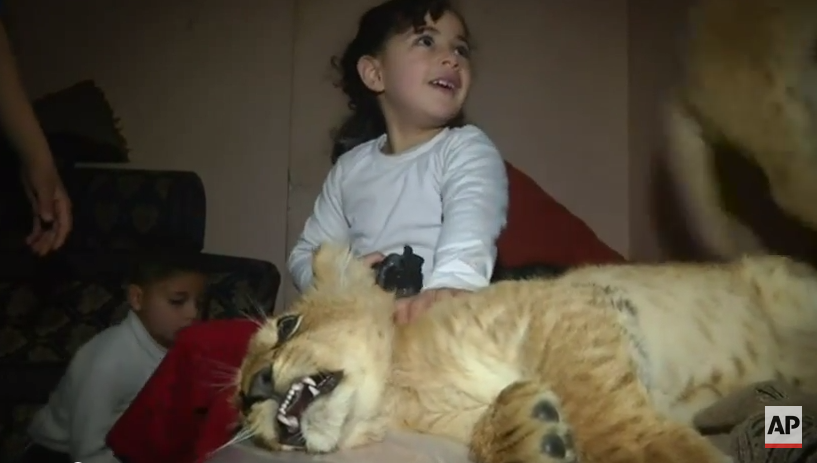 But lions grow up fast, and the cubs are now eating roughly 1 pound of meat a day, the AP reported.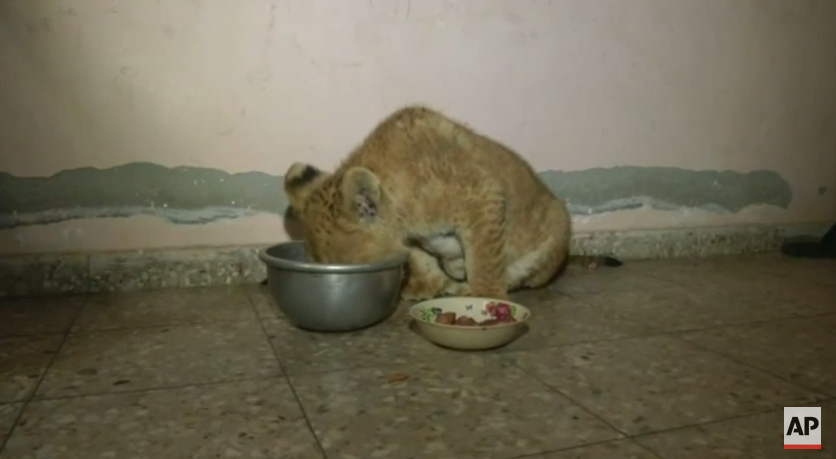 In fact, it probably won't be long when pulling this move will be an even worse idea than it is now.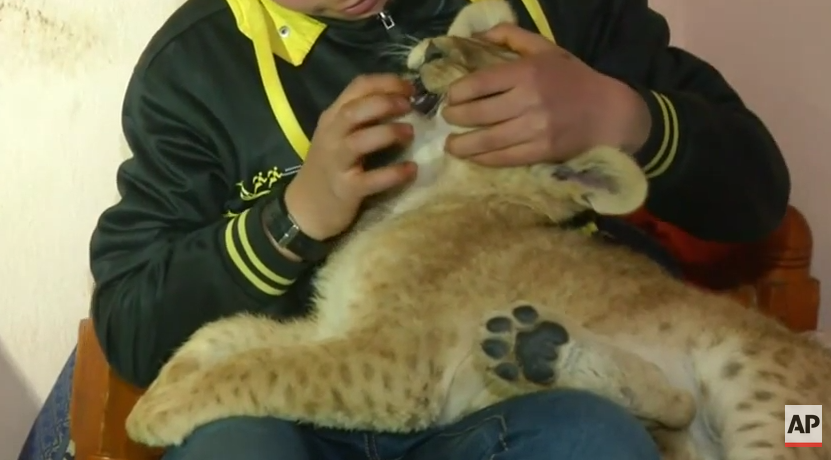 Al-Jamal, who lives in the city of Rafah, acknowledged as much in telling the AP that he gives it another month before "they will start being kept in a cage for our own safety."
Already, the little lions are taking shoulder brushing to an...unnerving level.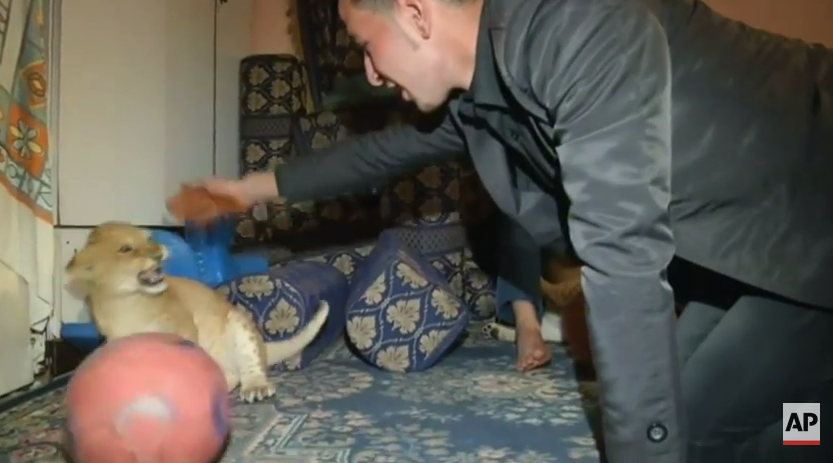 Fact is, these household pets are more than just a weird sight.
The lions and other exotic animals are the product of a local zoo industry supplied by smugglers who use tunnels that link to Egypt, the AP reported.
But the territory clearly lacks the resources to adequately care for the animals, often with sad consequences. In 2013, a pair of newborn lion cubs died shortly after they were unveiled by Gaza's Hamas rulers, according to the AP.
The zoo in Rafah, for example, is stocked almost entirely with smuggled animals.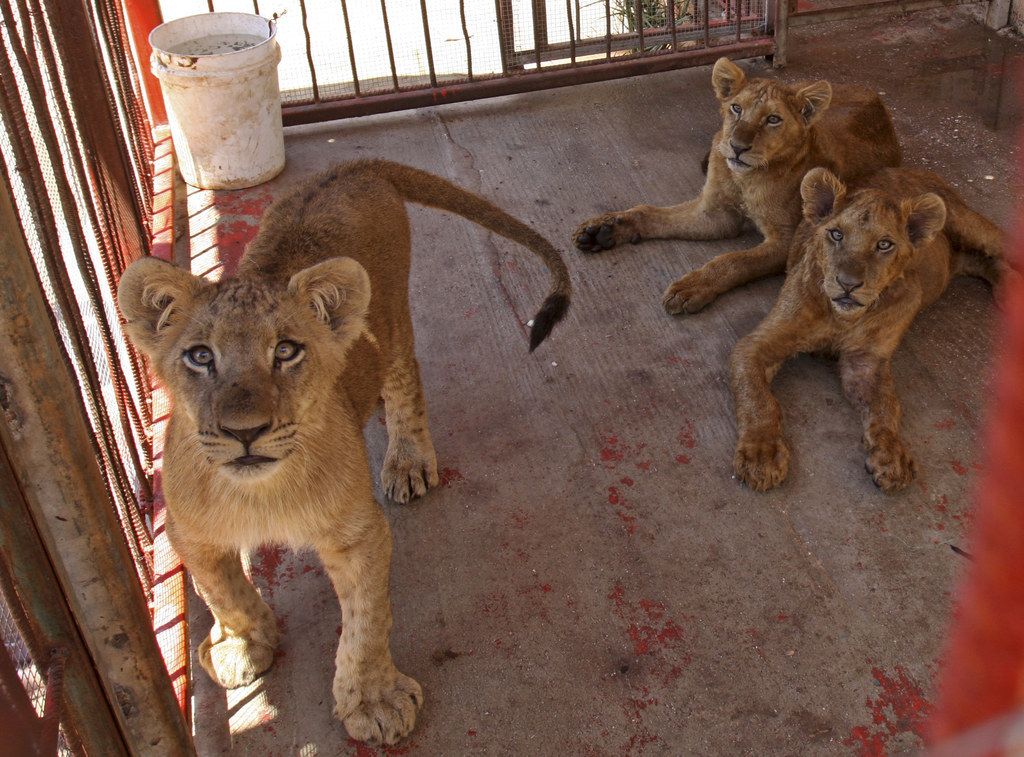 Tunnel traders told the AP that dozens of passages snake the border, with each passage feeding more than two dozen families.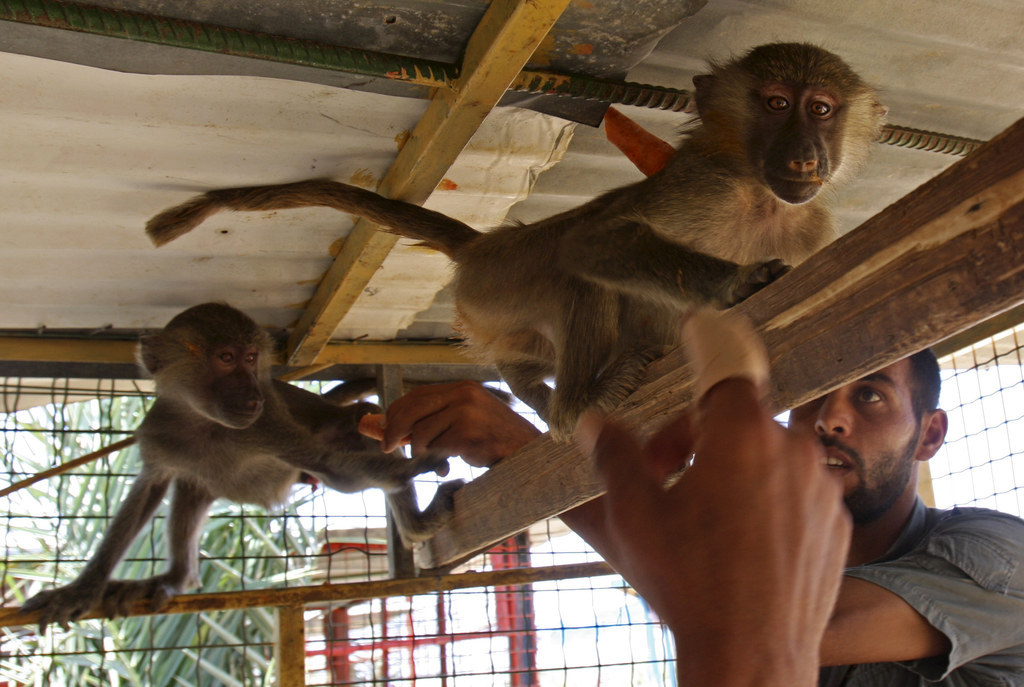 The zoo animals also take a heavy hit during times of military conflict.
Last year, a zoo in northern Gaza was hit multiple times during the conflict between Israel and Hamas militants, leaving dozens of animals either dead or clinging to life, trapped in cages without food or water, CNN reported.
At least these lion cubs have food, water, shelter, and lots of attention.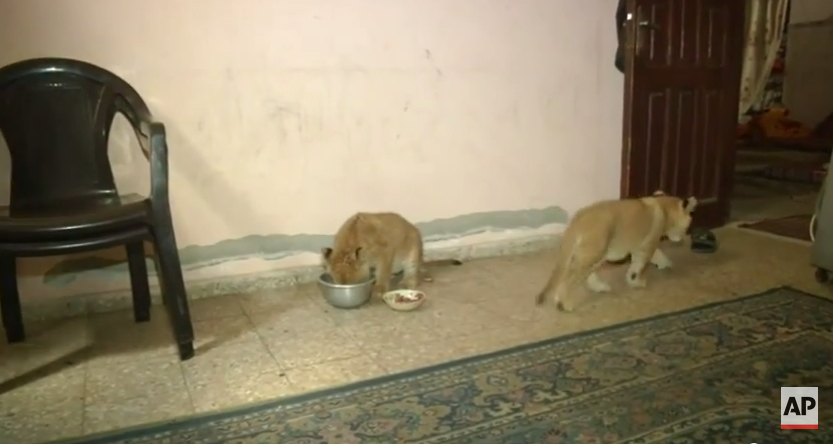 Whether they want it or not.