This post has not been vetted or endorsed by BuzzFeed's editorial staff. BuzzFeed Community is a place where anyone can create a post or quiz.
Try making your own!
Support Homeless LGBT Youth Through Music
FTM Magazine partnered with 11 Trans masculine voices to benefit FortyToNone.org a national response against LGBT Homelessness via the first ever FTM Collaborative CD.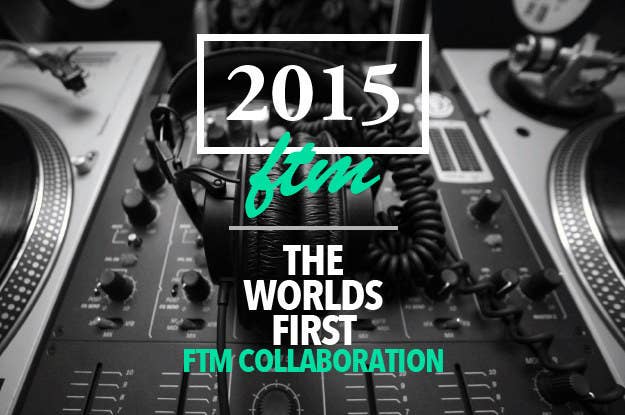 Who says music can't save lives?
Over the (almost) two years of publication that FTM Magazine has under it's belt, one thing has remained a constant. When we reached a point when the magazine was self sustaining, the goal here was to give back in any way possible.
FTM 2015 is the first ever FTM collaborative CD, featuring 11 tracks and 11 different artists/bands who identify as Trans-Masculine (Or Trans Men, meaning they were assigned female at birth and now identify as men or male). Each artist/band was asked to donate one of the tracks to this CD in benefit of a national organization started by Cindy Lauper to end homelessness in our LGBT Youth population, called Forty To None.
Forty To None was very excited to hear about our project, and even more excited when they learned that 100% of the profits from this venture would be going directly to them.
"In America, it is estimated that between 500,000 and 1.6. million youth are homeless each year and that up to 40% of these young people identify as gay or transgender. Since its creation in 2008, the True Colors Fund and its co-founder Cyndi Lauper have been advocating and raising awareness about the fact that no young person deserves to be homeless, let alone because of their sexual orientation or gender identity.
In January 2011, the True Colors Fund set out across the country to meet with young people, direct service providers, community leaders, government officials and advocacy organizations to determine the best role for the organization to fill in response to the growing need around the issue of gay, lesbian, bisexual and transgender youth homelessness.
After a year of development, we are proud to launch the result of our extensive research – the Forty to None Project – the first national program to focus solely on youth homelessness and its impact on gay, lesbian, bisexual and transgender young people. The Forty to None Project is committed to doing all it can to help to bring an end to this epidemic, and reduce the disproportionate percentage of gay and transgender youth who are homeless from 40% to none.
In the coming months and years, the Forty to None Project will unveil and execute an extensive set of programs and initiatives around the areas of education, advocacy, empowerment, capacity building, and inclusion. In the immediate future, the program will focus primarily on raising public awareness, engaging society to be a part of the solution, advocating on behalf of gay and transgender homeless youth on Capitol Hill, and empowering those whom the issue affects most deeply, young homeless people themselves, to overcoming the obstacles and realize the futures they deserve."
Learn more about Their Work at FortyToNone.org