Reloading Press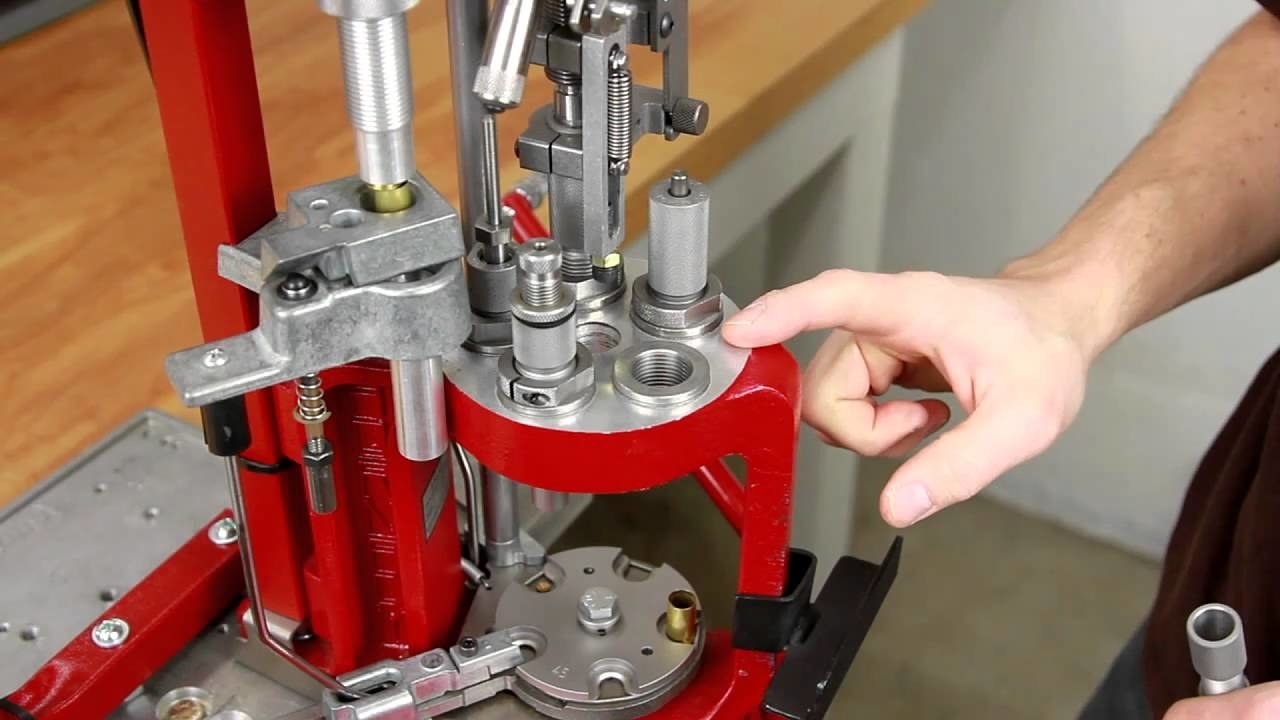 Important Things To Know When Getting A Reloading Press
There are a lot of exemplary manufacturers that one can think about when it comes to machines and a reloading press. We can always name these companies and tell you which one will provide you a very excellent shooting experience.
However, aside from knowing which one manufactures the best machines and produces dependable items, it is always best to consider our own needs and preferences. Just like purchasing any personal needs, one needs to consider the prices if it will fit the budget, know the purpose to be able to determine the specific and needed features and most importantly, the goals which you are planning to reach while using these items.
Purchasing a reloading press is just like buying simple stuff. All the above-mentioned items should be considered most importantly taking one's goal in consideration since it will greatly affect your decision making.
If one's goal is to mass produce a number of rifle ammo, then it is better to purchase the progressive reloading press. If accurate precision is your main target, a single stage press would be a better choice for you.
Now, we have gathered the most important things that should be considered in purchasing a reloading press aside from all that we have already pointed out earlier.
Evaluating Reloading Presses before Purchase
One should be very careful in purchasing reloading presses since it is a very important purchase that should go hand in hand with one's purpose and target usage. In addition, it is best to evaluate the item that one is about to purchase especially that it is very costly.
Here are the following factors that you should think of before taking actions on your reloading purchase:
1. Presses Capabilities: Check the capability of the press that you are planning to purchase and try to check if it fits with your goals.
2. Prime and Priming Solution: Prime or if a priming solution can be possibly added to it if it doesn't come with it is also one factor that should be considered especially for those who want to have speed.
3. Volume and Accuracy: This will help you determine if you want to get a multi-stage progressive press or a single stage press.
Kinds of Reloading Press Explained
Single Stage Press: Single Stage presses are best recommended for beginners. By using a single stage press, speed is not really a factor since it is focusing on making ammo safely and more manageable. They are less expensive compared to the progressive press and are much recommended for those who wants to have a high-precision ammo. They may not have a high production speed compared to the others but it is definitely perfect for starters.
Turret Press: Turret press stands as the middle ground between a single stage press and the progressive reloading press. It offers a lot better functionalities than the single-stage presses but it also takes half of the complexity and cost of a progressive stage. One does not need to batch process the cartridges when using turret press unlike in single stage press.
Progressive Press: Known to be as the speed demons of the reloading world, the best progressive reloading press is best recommended for those who want to produce a lot of ammo in few hours. It may be a lot expensive than single stage press but it is definitely worth the few extra bucks.
We have already provided the basic things that you would need to know upon deciding to purchase a reloading press. We have also added important information regarding the different types of reloading press for you to be able to come up with the right decision and know which one to get. So, we hope that you are now equipped with the basic knowledge and is now ready to go reloading press shopping!
This post was created by a member of BuzzFeed Community, where anyone can post awesome lists and creations.
Learn more
or
post your buzz!