I Tried Le Mini Macaron's Gel Manicure Set And Doing My Nails Has Never Been Quicker
Seriously chip-free nails in just minutes.
We hope you love the products we recommend! All of them were independently selected by our editors. Just so you know, BuzzFeed may collect a share of sales or other compensation from the links on this page if you decide to shop from them. Oh, and FYI — prices are accurate and items in stock as of time of publication.
As much as I ~love~ the look of a fresh coat of vibrant, glossy polish on my nails, I'd be lying if I said that painting my nails wasn't a little annoying sometimes. It always takes FOREVER to dry, when you think you can go about your day in style, your mani winds up smudged, and it starts chipping like three days later after all that work.
So when I first heard about Le Mini Macaron's gel manicure kit, which uses an adorable LED lamp to cure wet polish in 30 seconds, it seemed like something that could put an end to my irritating mani woes.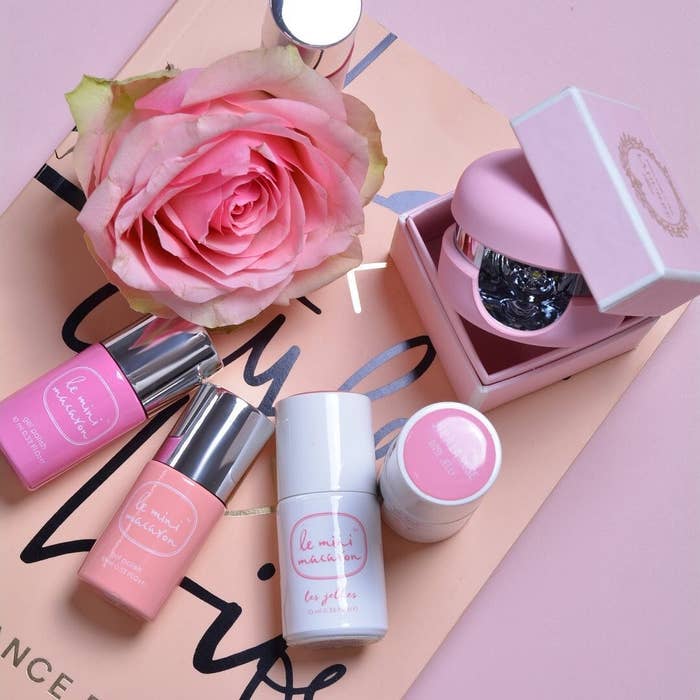 I had never gotten a gel manicure done so I was hesitant at first, but I eventually caved and ordered a Le Mini Macaron set of my own. It pretty much comes with everything you need for your very first at-home gel manicure, including gel remover and a cuticle stick.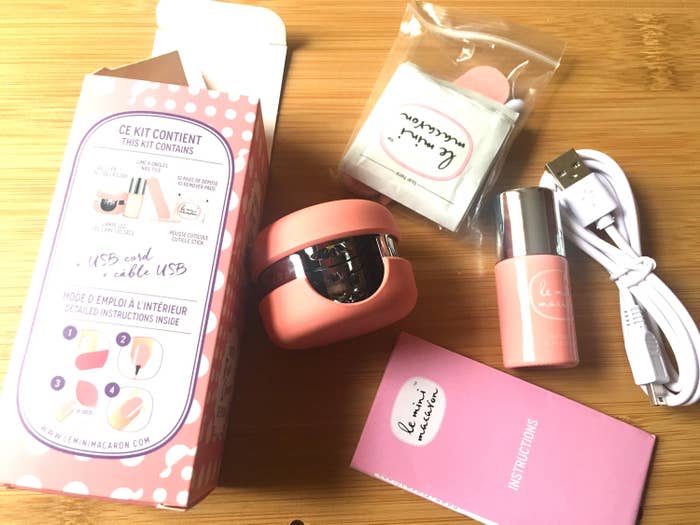 First things first: You'll need to remove any existing nail polish, push back your cuticles with the handy cuticle stick, and file your nails to create a smooth surface — exactly what I did. I also went ahead and plugged the lamp into my laptop.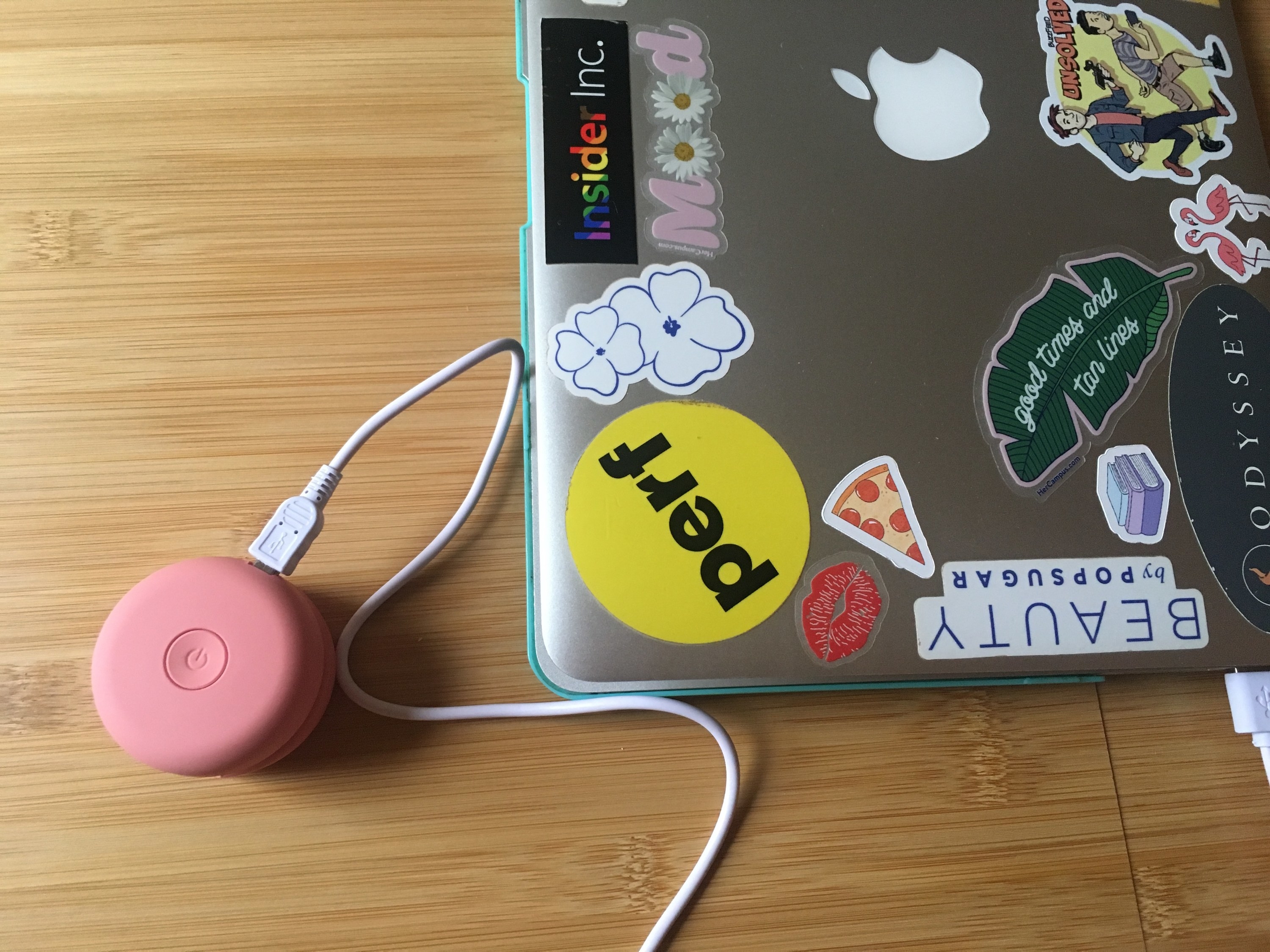 Now this part is very crucial...The instructions say to apply a THIN layer of polish to your nail. Though I was curious to see what would happen if I slathered the polish on, I assumed it could affect the drying time and decided against it. After applying the polish, I placed my finger inside the lamp and pressed the button to begin the curing process.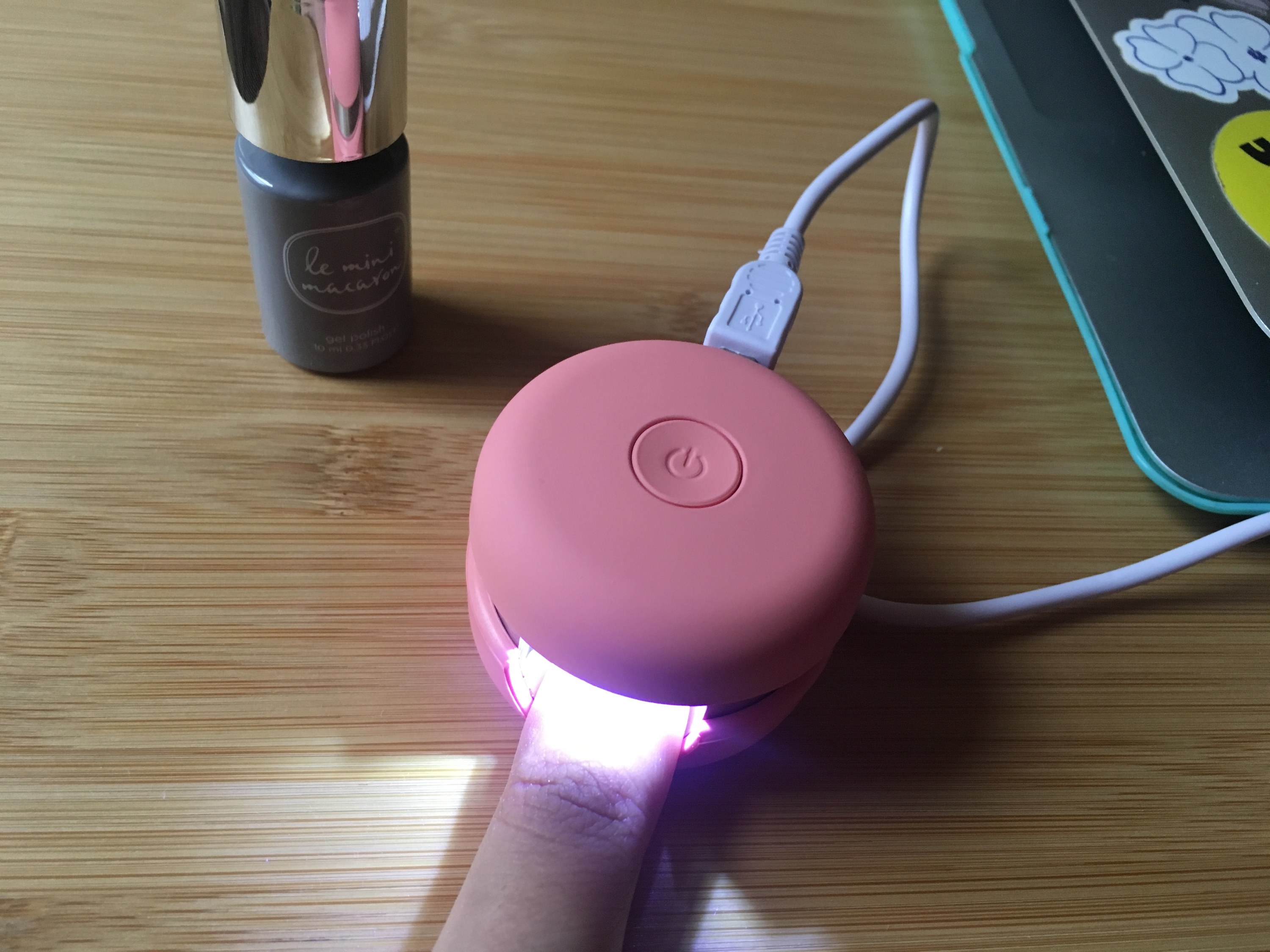 Thirty seconds later and I was EXTREMELY impressed. I rubbed my finger against my nail, expecting the polish to just smudge off, BUT. IT. DIDN'T. It was fully dried and had a really nice shine to it.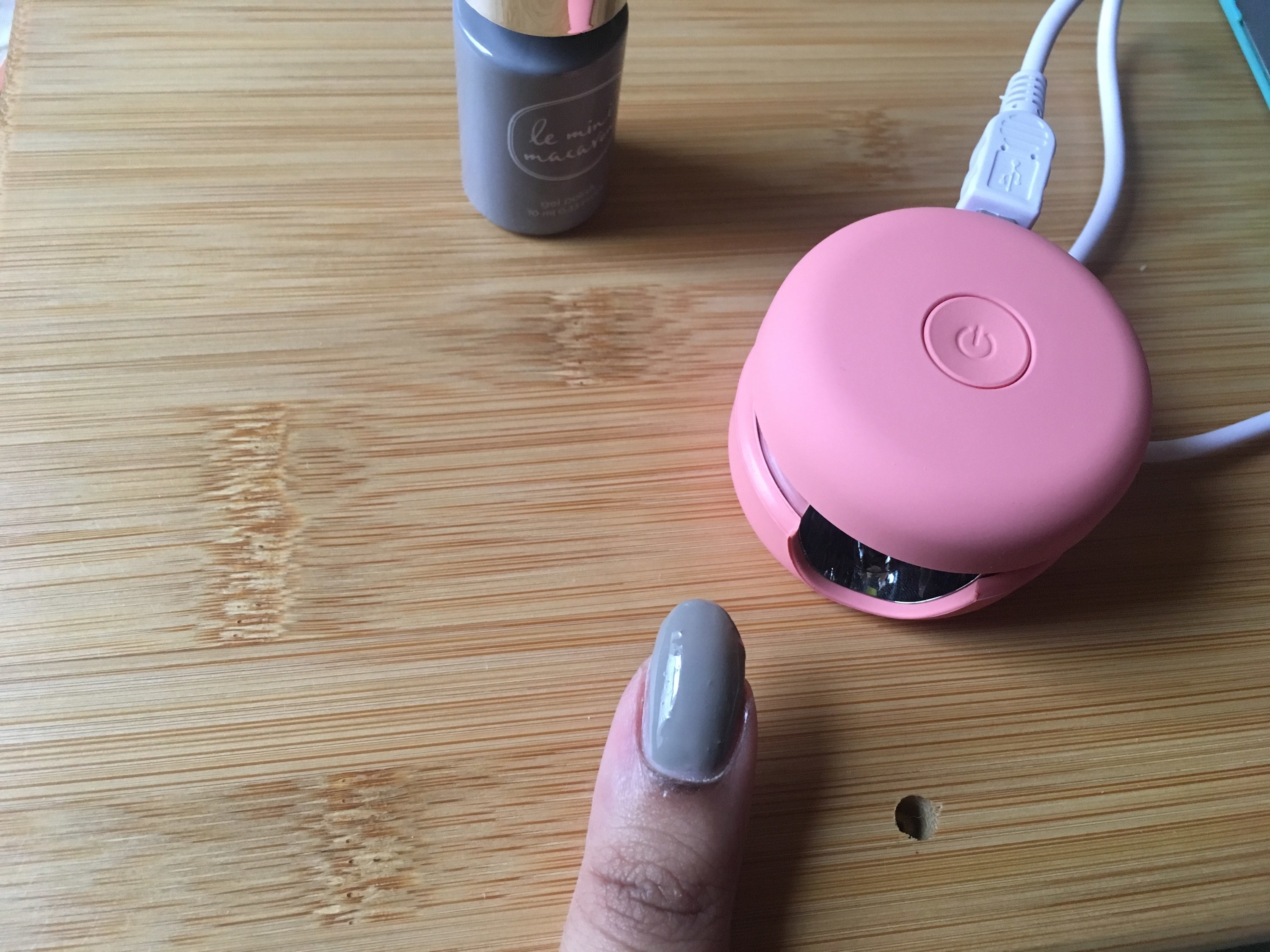 Y'all, I'm not even exaggerating when I say that it took me less than 10 minutes to paint AND fully dry the nails on the rest of my hand.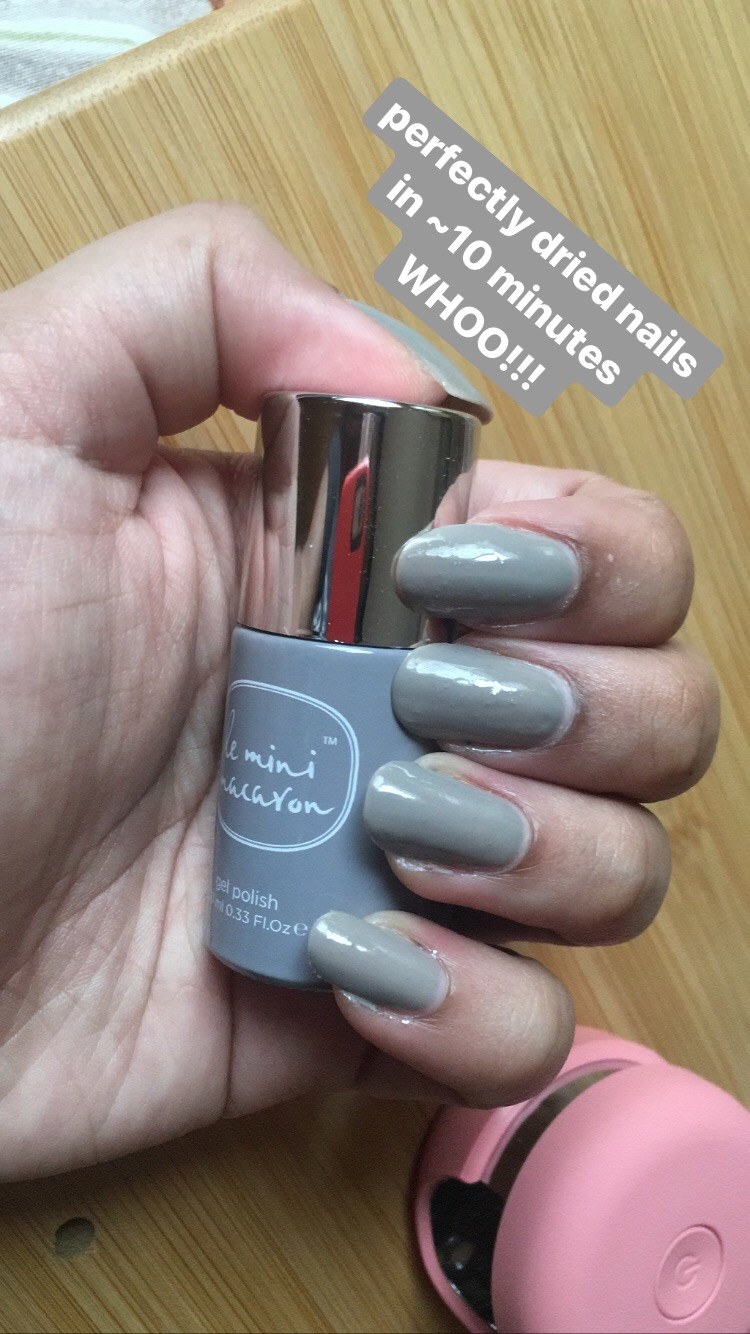 But the ultimate test was when I decided to see how well my mani would hold up after 14 days of wear. As you can probably tell by these pics, it PASSED with *flying colors*.
And as for cleanup, the remover wraps made the process much less daunting than I thought it would be. I just tore open the pouches, removed the adhesive strips, and wrapped the pouches around my nails like so:
Bottom line: this gel manicure kit gives you a pretty, polished nail look in less than 10 minutes that actually remains chip-free for over 10 days.