One thing so many people never talk about is how overwhelming money management can sometimes be. It can feel as if there are just so many moving parts and expenses and not enough money to cover them all. Plus, when you consider all the energy that goes into planning, spending, and tracking, it's easy for money management to be a mental drag.
But with a few pointers, you can feel a bit more prepared to handle some of the anxiety your financial matters may throw at you.
Some people may be able to pay their bills but still feel general anxiety when it comes to thinking about money. Others may feel anxious because they worry their income is just not enough to make ends meet. Regardless of your financial situation, these tips may be able to give you some insight. However, if you're struggling to tend to your basic needs, you may also want to seek help from local and federal government programs, mutual aid groups, or nonprofit organizations that can help make it a little easier. 
1.
Create a plan for your money so you know what's coming in and what's going out.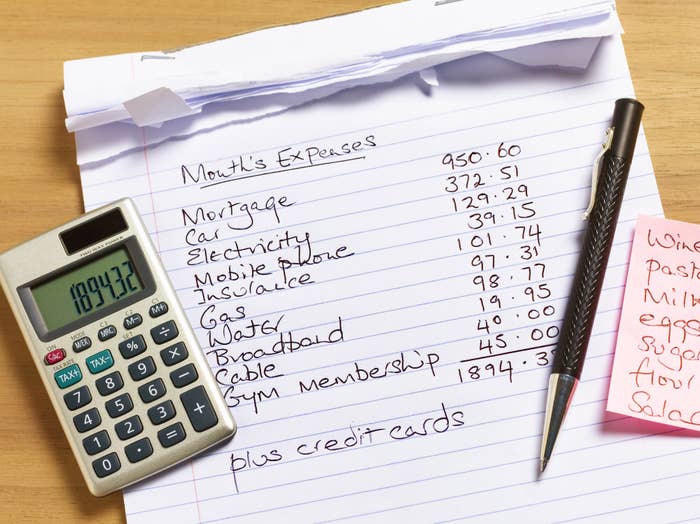 There are sooo many ways to create a budget (we've rounded up some methods that don't require a spreadsheet, and even got to the bottom of the 50-30-20 rule). But if you want to start off as simply as possible, try this three-column budgeting strategy:
Grab a piece of paper and pen. At the very top, write down your income (or expected income) for the month. Divide the page into three columns that read, "Must-buys," "Want-to buys," and "Savings." In the "Must-buys" column, include all of your necessary expenses (like rent, utilities, phone bill, food, etc.) as well as the cost of each one. Make sure you subtract each cost from your total income so you're keeping track of how much is being "spent" so far. 
Now, in the "Want-to buys" column, list the things that you would like to spend money on this month. This list should be products and services that aren't exactly "needs" but that improve your lifestyle and you enjoy buying. This could be your Netflix subscription, a dessert at a new café you want to try, a new outfit for an upcoming trip with friends, and more. Again, make sure you subtract the cost of each as you go along! 
Then, in the "Savings" column, list where you'd like to contribute money and how much. This could be saving $25 in your Roth IRA, transferring $100 into your savings account, or even putting $50 into a brokerage account for investing in stocks. This method is quick to complete, and it captures a pretty full picture of your income versus your spending in an organized, nonintimidating way. 
2.
Pay yourself first; this helps you take care of your savings *before* you make any purchases.
"Paying yourself first is a good strategy," said Elizabeth Dunn, PhD, chief science officer at Happy Money. "First, put $15 into your savings account and then go on from there. This helps you take care of your savings goals so you can get to your other expenses."
Of course, you can come up with a savings contribution that's as much as you're comfortable with (it'll totally depend on you and your circumstances!). Remember that budget we just created? That can certainly help you figure out how much you can afford to save. 
3.
If you have room, lower your spending to lessen the possibility of running out of money to cover your necessities.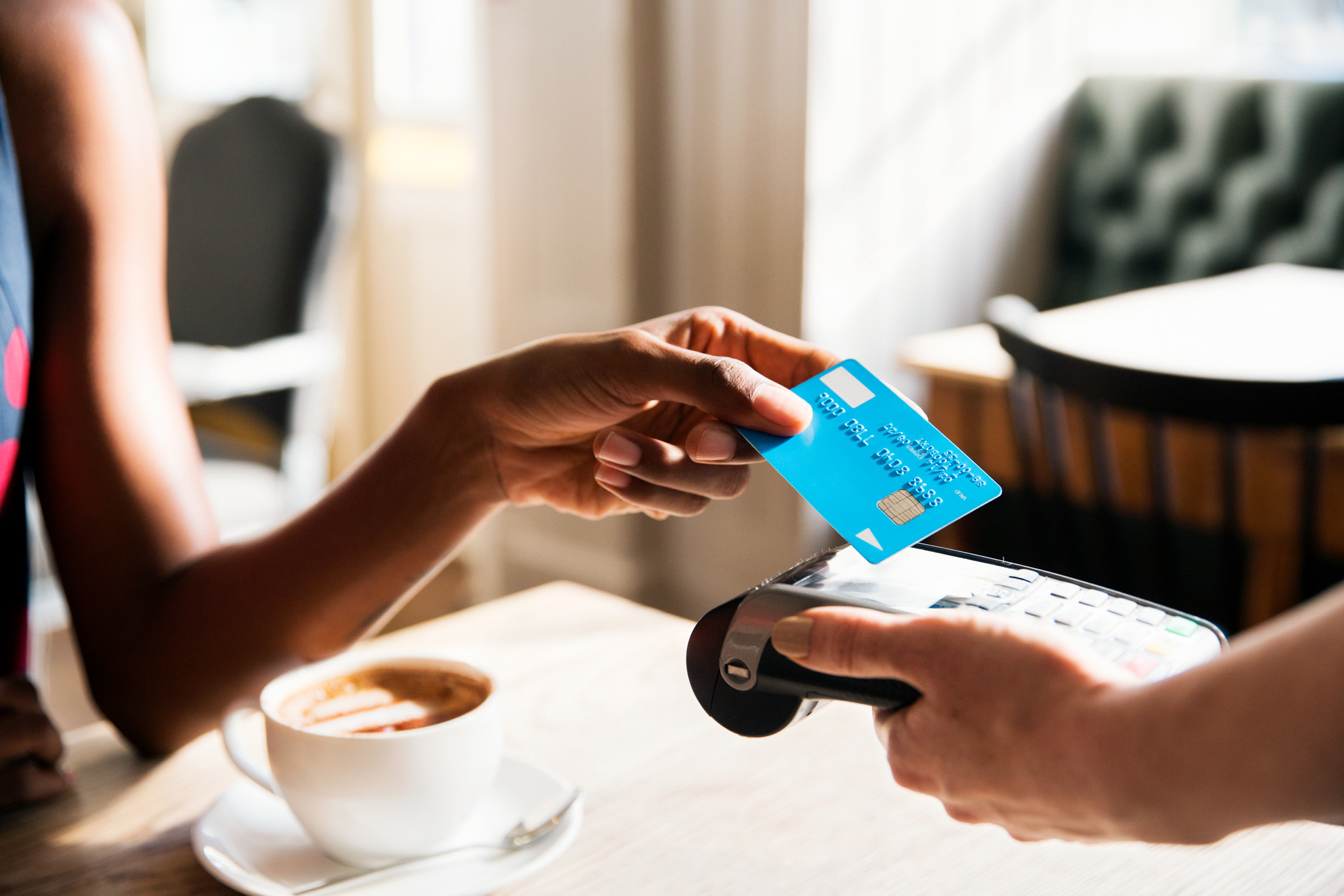 You may feel that you're making a few too many credit card purchases to extend your income to cover additional purchases. And on the other hand, even if you're making enough to cover those expenses, you may worry about getting hit with a surprise bill or fee that eats into your income.
Looking for ways to cut your expenses a little can bring a bit of relief if you feel like you're constantly in a pinch. This could mean canceling a subscription service you no longer have time to use. Or, if you're stretched to the max covering just necessities, you can try switching to a more affordable phone service provider, or negotiating lower monthly payments on some bills and loans. 
4.
Track your spending, but also pay close attention to how your purchases make you feel.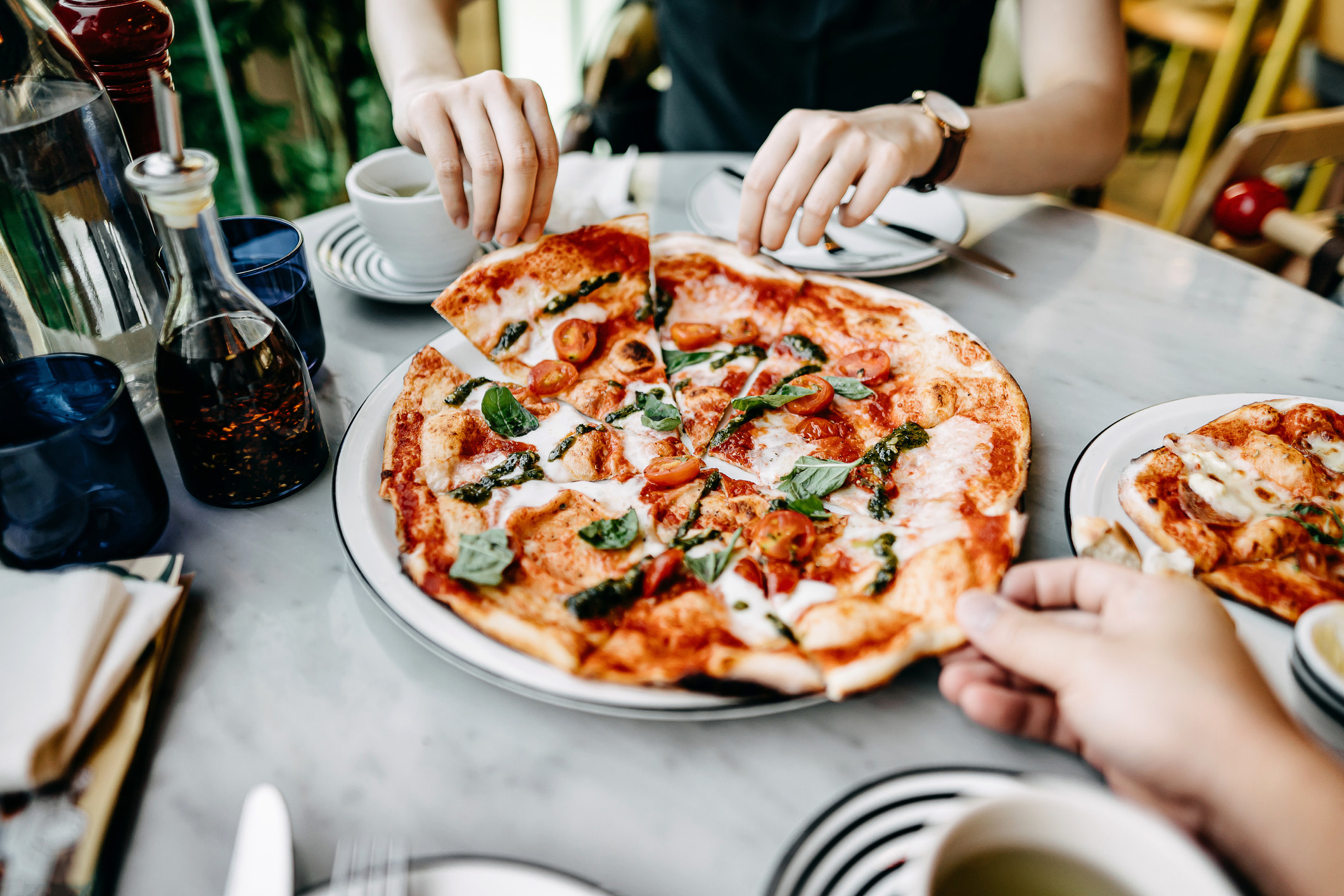 The pandemic has actually put us in a unique position where we've had some time away from the purchases and experiences we've become so accustomed to.
We may have learned to explore new avenues for enjoyment during lockdown — like learning how to make our own fancy-schmancy coffee drink at home, or exercising (for free) in the privacy of our own living room instead of working out at a crowded gym. And now that we're beginning to reintroduce those activities we've had to hold off on for over a year, we have the unique opportunity to compare and contrast our "new" normal with our "old" normal; this can help us decide if and how our interests have evolved. 
5.
Don't be afraid to ask for help.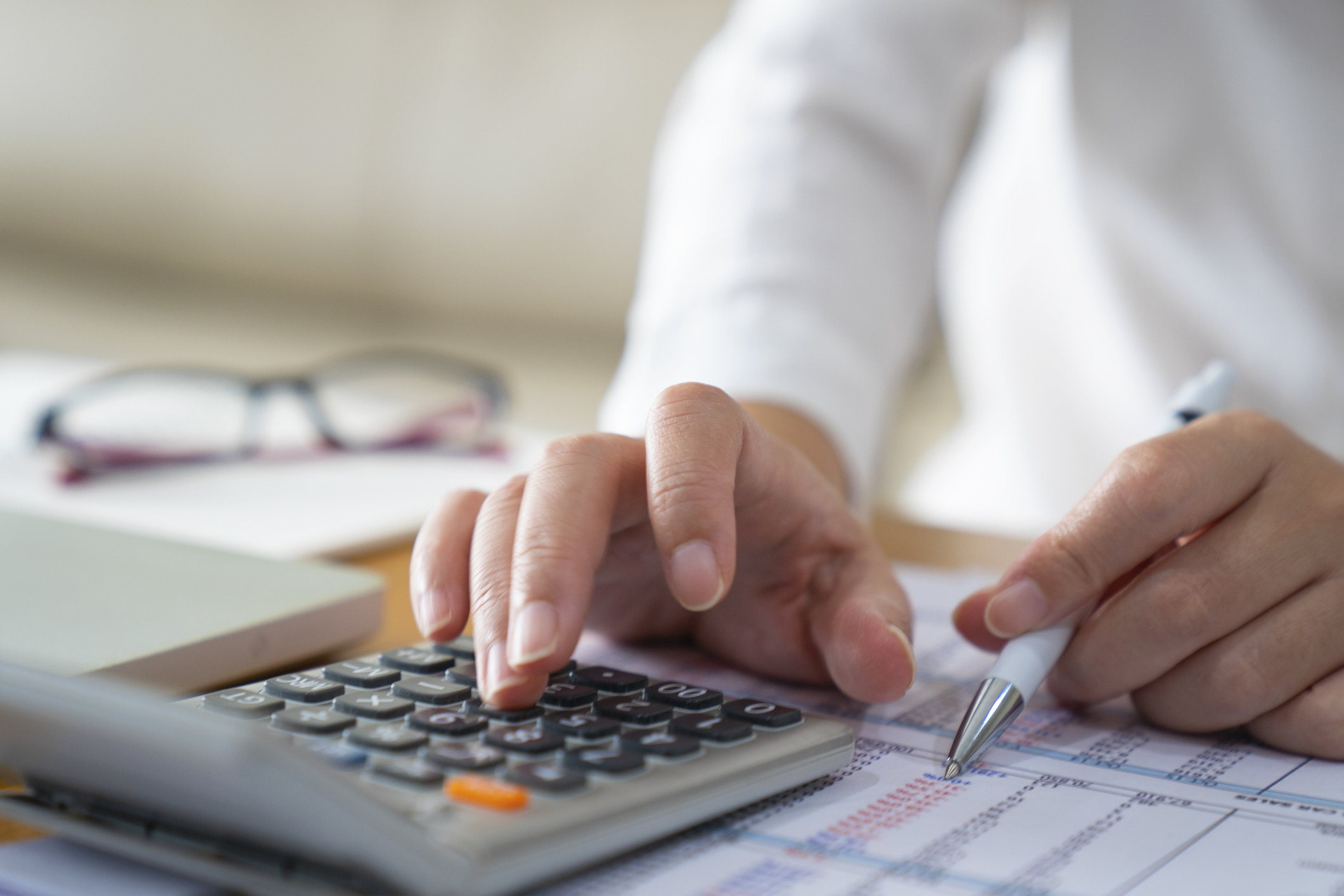 One very important (and useful) way you can get some advice is by setting up a meeting with a financial planner.
Financial planners are qualified to give you personalized financial advice that's geared to your needs, wants, and current habits. You'll need to have some basic info handy during your meeting, like your salary, a general idea of how much you spend each month, your savings balance, and what financial goals you need help preparing for. I discussed all of this when meeting with a financial planner at SoFi (btw, financial planning is ~free~ when you become a member). I definitely left the session feeling a bit more secure about what I was doing and how I should prioritize saving, building an emergency fund, paying off student loans, and paying off credit card debt. 
Another option: Operation HOPE. The organization offers free financial counseling for people with low to middle incomes. 
Is there something else that's helped you deal with financial anxiety? Let us know in the comments below!
And while you're at it, don't forget to take a look at our other personal finance posts for more money tips and tricks.