1.
This person who had a surprisingly rude medication label: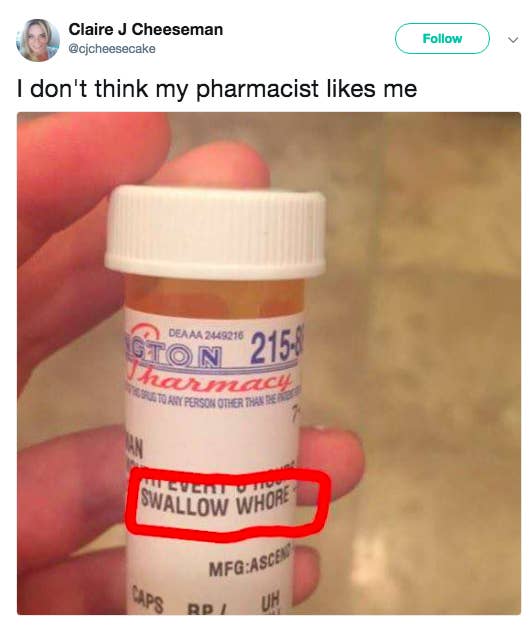 2.
This girl who just wanted a nice photo:
3.
This student who didn't double-check their paper:

4.
This person who ended up with a less-than-ideal email address:
5.
And this person who arguably got an even worse deal:
6.
This person whose tomato wasn't especially appealing:
7.
This dog that ran off with their owner's dentures:
8.
This woman who made the mistake of crying after tanning:
9.
This guy who attempted an underwater selfie: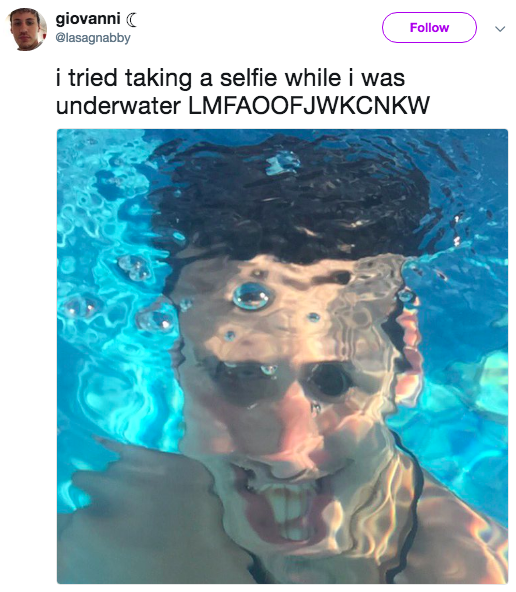 10.
This person who was probably excited to try their free sample:
11.
This person whose excellent photography skills were not reciprocated:
12.
And this girlfriend whose makeup made a hilarious imprint:
13.
This kid who accidentally went to school as meme:
14.
This person who will always remember to ask "who's this?" first from now on:
15.
This person who got a very literal version of an egg and cheese bagel:
16.
And this person who tried to capture their dog's beauty on camera: