2.
This feeling of pride when your dog does literally anything.
3.
Or even when they do nothing.
4.
And this exchange that happens no matter how many times you explain things to your dog.
6.
This truth that you believe in.

9.
This action that no dog owner thinks twice about.

11.
And this feeling when they decide to bark at all hours.

13.
And this one that sounds pretty familiar.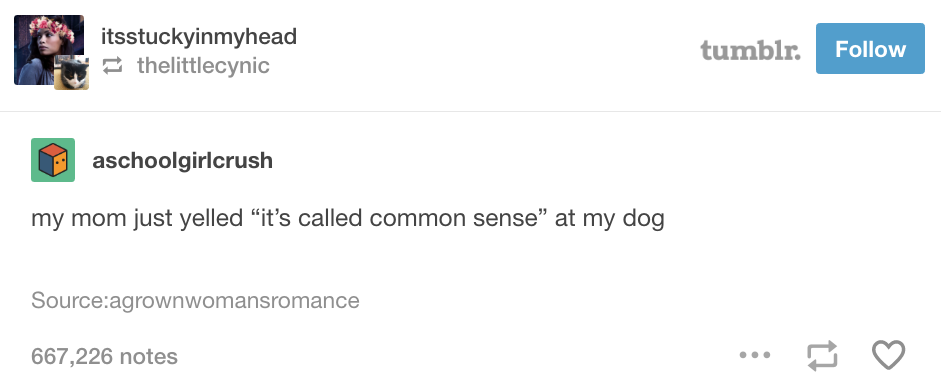 16.
This searing insult you'd use.

17.
And this moment every time one of you sneezes.
18.
This example of how your dog basically rules you.

19.
This conversation that would definitely be you and your dog.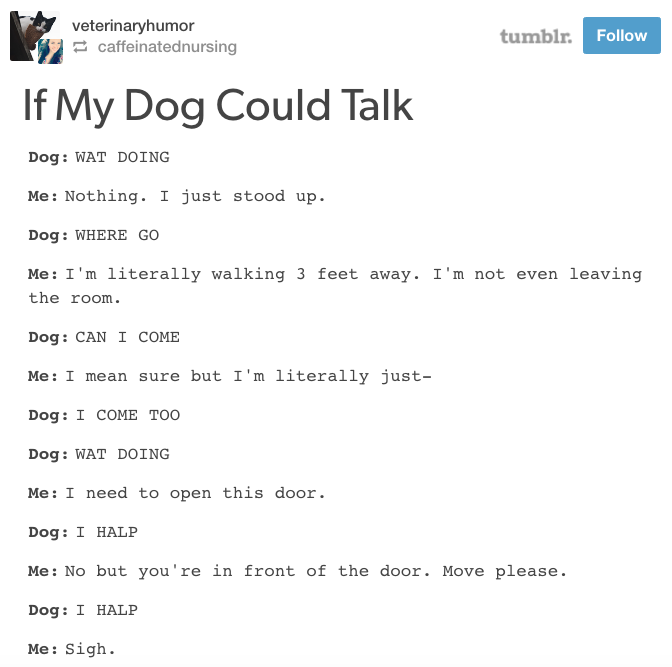 20.
And this question that you wish you could get the answer to.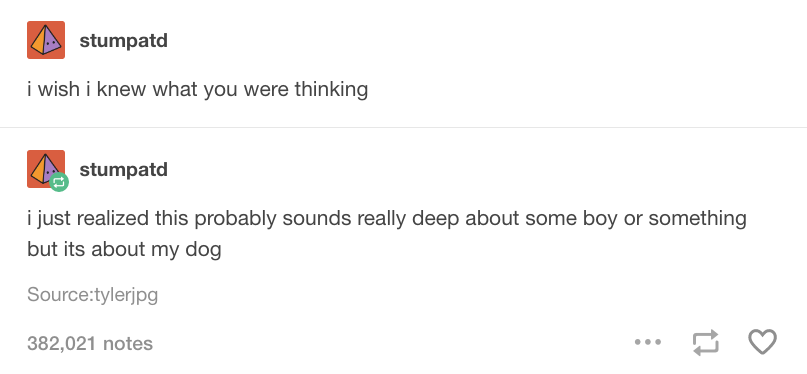 21.
This moment that's definitely happened.

22.
And finally, this ideal person we all strive to be.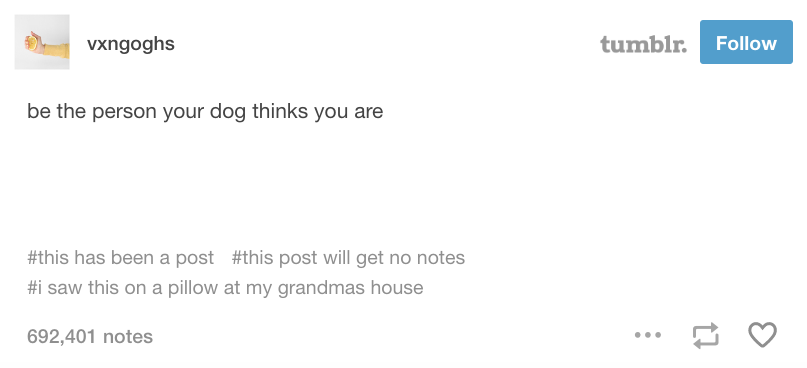 Love dogs? Sign up for our "Dog a Day" newsletter and we'll send you an adorable pup every day!
If you can't see the signup box above, just go here to sign up for BuzzFeed's "Dog a Day" newsletter!