1.
When a "no pumpkin" rule didn't stop this person.
2.
When someone hit the send button too early.
3.
When a terrible, terrible decision was made.
4.
When things learned in the classroom were useful in real life.

5.
And when this student proved you can do so much more with calculators than typing "80085".
6.
When Christmas decorating was given a ~twist~.
7.
When this student made their point, but did it respectfully.
8.
And when this student helped a fellow student out.
9.
When a heartwarming bond was formed.
10.
When someone did what they had to do.
11.
When decorating in uni halls was just very 2017.
12.
When this slightly terrifying life hack was made.
13.
When the university experience got captured in a single screenshot.
14.
When this student made a work of art while in a lesson.
15.
And when this one did what literally all of us would do.
16.
When a prank that shouldn't have worked, did in fact work.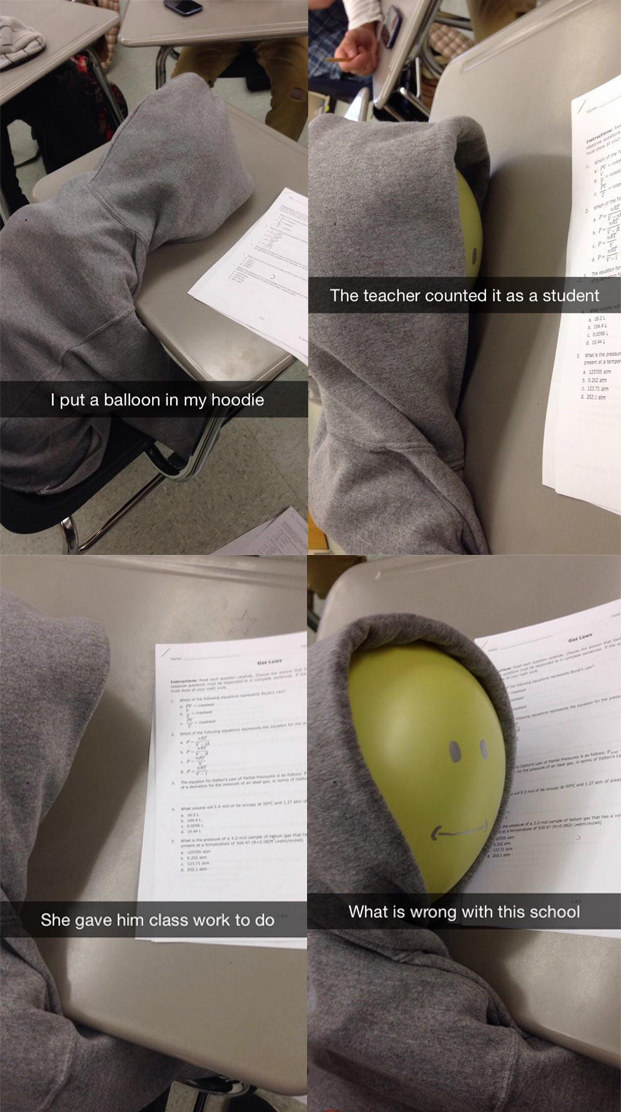 17.
When this yearbook quote was inspiring AND practical.
18.
And finally, when this student saw an opportunity and took it.