1.
You have one of these that's been passed down for generations. 2.
You know that margarine tubs have a multitude of purposes.
3.
The possibilities are truly endless. 4.
Now that you think about it, biscuit tins were deceptive too.
5.
You know the struggle of haldi staining your fingers an unflattering shade of bright yellow.
6.
You watched this movie more times than you can remember.
7.
But nothing compared to the Indian E.T.
8.
When your parents said it was time to leave a relative's house, they would then have a good half hour chat at the front door.
9.
You were often forced to watch Star Plus, even if you didn't understand what was happening.
10.
But you never tired of those dramatic close ups.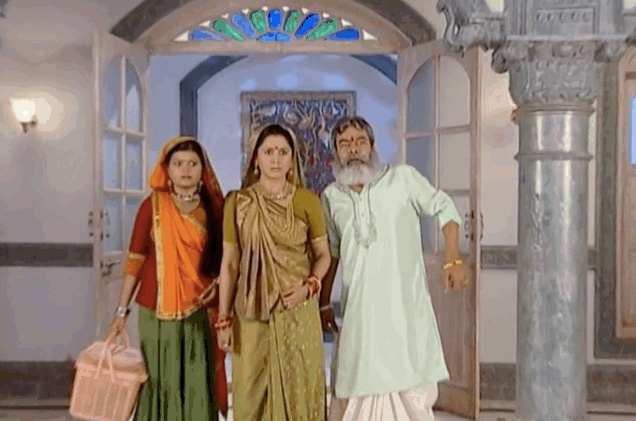 12.
If a relative offered you money, your parents would make you insist that you couldn't possibly accept it.
13.
This was a vital ingredient in most of your dinners. 14.
A cake rusk was the preferred tea-dipping snack of choice.
15.
You had to explain to non-Asian friends that you're not actually related to the person you just called uncle.
16.
There were a lot of superstitions that you didn't really understand...
17.
Like this one that left you anxious about never growing.
18.
And if you sneezed before heading out, you couldn't leave straight away because y'know.
19.
You had one of these blankets lying around.
20.
When it was your birthday your family would insist on feeding you a bit of your cake.
21.
Your family refused to accept you might not be hungry sometimes.
22.
There was not an ailment on God's green earth that couldn't be fixed with paracetamol.
23.
There was a giant bag of this taking up space in your house.
24.
Whilst at school/college/university your conversation with relatives centred on one question..."How's your studies?"
25.
And if you accidentally stepped on a book, you were in deep shit.
26.
Studying was important, but your parents knew of another thing that could affect your exam results.
27.
You had a needlessly fancy tissue box, or knew someone who did.
28.
You learned early on that a wedding is more than just a day...
29.
And they're a prime opportunity for family members to start talking about you getting married.
30.
Now you're older you see there's the odd upside to these weddings...
31.
Though the main upside is the food.