1.
This dog who'll step on people to get to the top.
2.
This cat that has powers we can't understand.
3.
And this cat who knows full well what she's doing.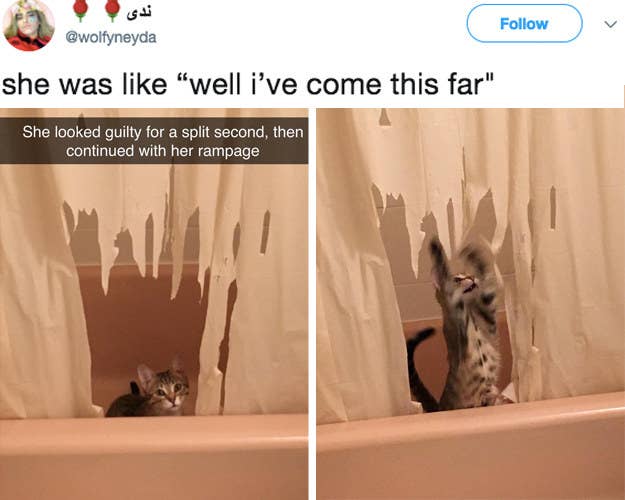 4.
This cat caught in the act.
5.
This dog just trying to fix his mistakes.
6.
And this dog who found a new "toy" they won't let go of.
7.
This cat learning to love the finer things in life.
8.
This grouchy photobomber.
9.
This dog who likes to steal household items so much, they ended up being the star of a Twitter thread.
10.
This dog who doesn't give a fuck.
11.
This cat who at the very least likes their gift.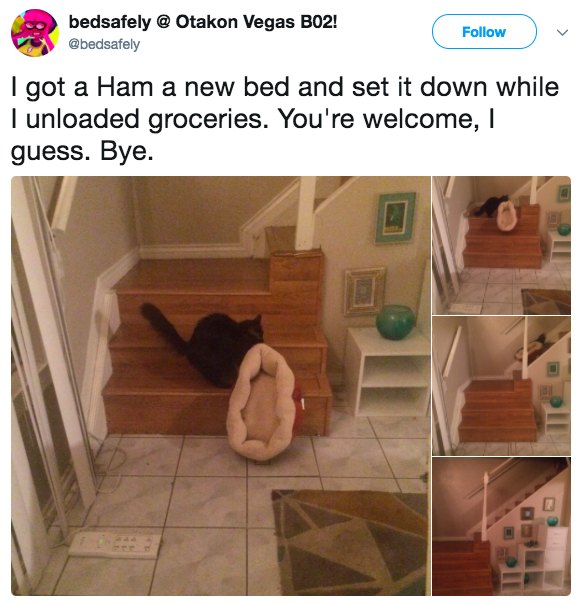 12.
This poker-faced cat.
13.
And this one who knows how to scheme.
14.
This dog and their salad-stealing ways.
15.
This cat who mastered giving a death stare.
16.
This karate move cat.
17.
These fighting felines.
18.
And this super disgruntled dog.