1.
This diner who was looking forward to a nice meal:
2.
This woman who needed a new chair: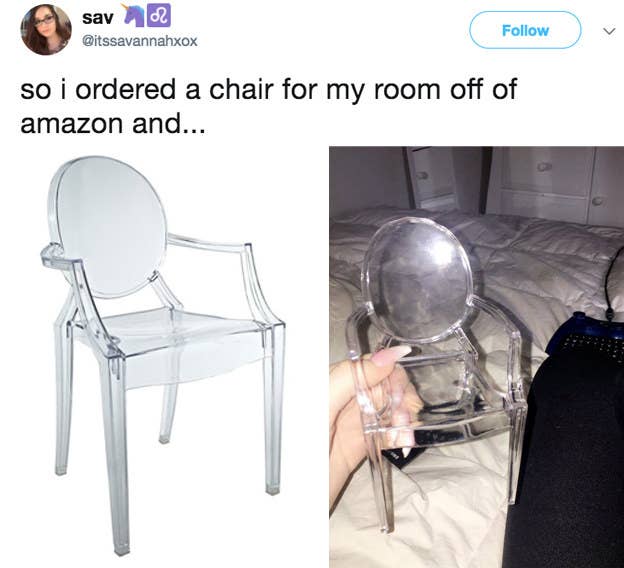 3.
This mum who got an underwhelming pizza:
4.
This person who just wanted a cute face mask:
5.
This sister who made a fair offer:
6.
This woman who just wanted a simple photo crop:
7.
This person who might not have expected this gift: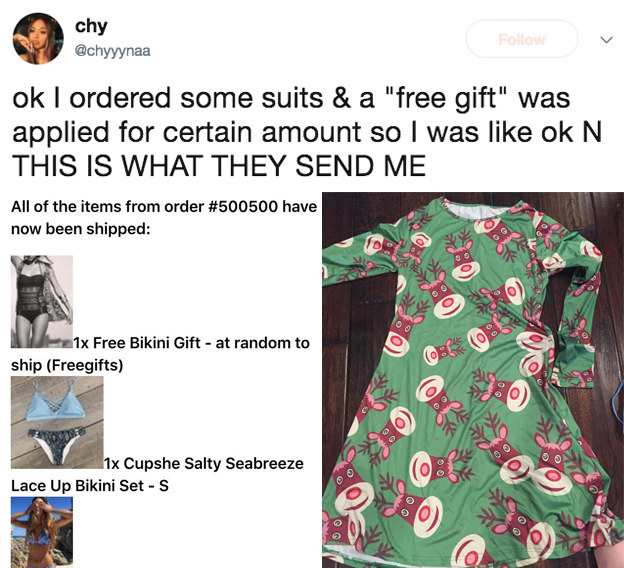 8.
This mum who ordered a cake in good faith:
9.
And this mum who was in for a Christmas surprise:
10.
This dog owner whose pet was given quite a makeover:
11.
This guy who didn't get his money's worth:
12.
This mum who just wanted some peaches:
13.
This sister and her underwhelming breakfast:
14.
This person looking forward to their new tech:
15.
This woman whose prom dress looked VERY different in real life:
16.
This person whose ~controversial~ food choice was judged:
17.
This guy who, in a way, got BETTER than what he asked for:
18.
This girlfriend who was on the receiving end of a pretty smart joke:
19.
And this person who got the most unfortunate order fuckup: