1.
The guy who made a very convincing Powerpoint for his Tinder.
2.
Whichever student really, really didn't want to take an exam.
3.
The guy who turned the mundane into ~art~.
4.
The people who thought "eh, we'll give it a shot."
5.
The person who added a flair of drama to a snowy day.
6.
The guy who made his own boyfriend.
7.
The driver who had a really smart idea.
8.
The mum who went all out for her son's birthday.
9.
The person who wasn't messing around when it came to Vine knowledge.
10.
The boyfriend who found a new way to express his love.
11.
The practical joker who was kinda genius.
12.
And the girlfriend who really took the time to deliver the perfect prank.
13.
The people who wanted justice for Brenda the snow-woman.
14.
The guy really doing the Lord's work.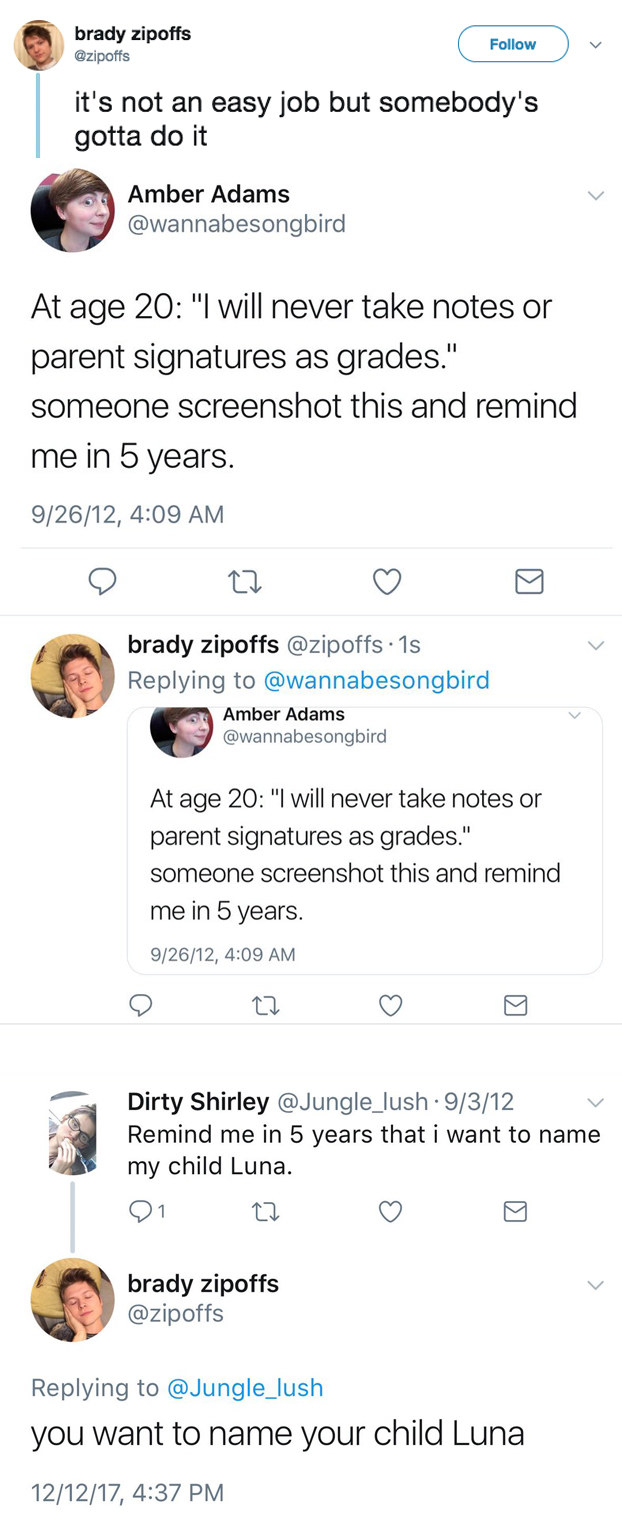 15.
The family members who staged their own mini photoshoots.
16.
The little sister who just really wanted a cat.
17.
The person who bothered to go out in the snow to make this masterpiece.
18.
And the guy who made sure he was an accommodating host to his cricket guest.