1.
This happened at every sleepover, growing up:
2.
Low ponytails are a very hard look to pull off:
3.
We have all been the drunk girl or the drunk girl's friends in this scenario:
4.
Something about the song "Man! I Feel Like a Woman!" resonates with you:
5.
Public bathroom lighting is cruel and unforgiving:
6.
Everyone's aesthetic is built this way:
7.
The lure of a drugstore is impossible to resist:
8.
This issue is really common:
9.
And these hypothetical replies are very, very real:
10.
Shaving your bikini line is a never-ending task:
11.
This is an important milestone in a relationship:
12.
Women's shampoos are marketed very differently to men's ones.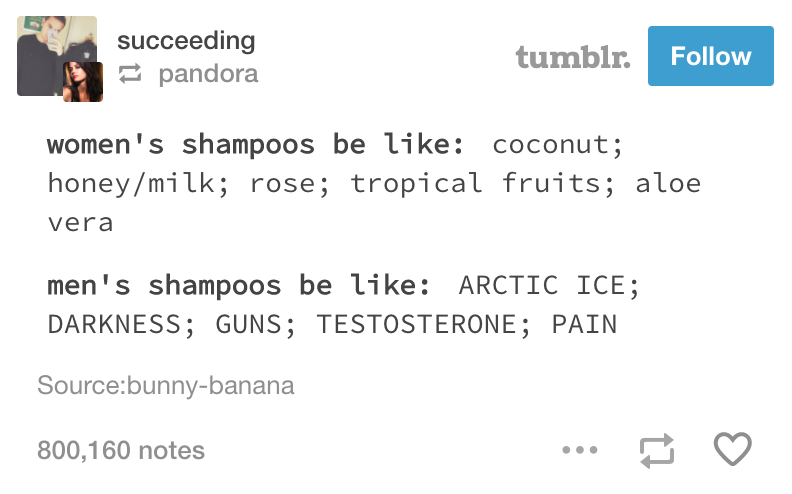 13.
You will have to do this every time you have a crush on someone:
14.
Trying to hide your pain while on your period is a struggle:
15.
The urge to cut your hair can strike at any moment:
16.
We don't need to buy screen cleaning wipes:
17.
This is the closest most of us get to closure:
18.
Every sci-fi movie you see raises this thought:
19.
And everyone turns into a makeup vlogger the minute they get their foundation out: