1.
This daughter who knows her stuff.
2.
This kid who understands how to make complex characters.
3.
Riley, who knows how to think outside the box.
4.
This little girl who is giving a masterclass in how to serve a look.
5.
This nephew who embodies confidence.
6.
This little bot who isn't afraid to stand out.
7.
This 6-year-old who is going to be a cultured AF adult.
8.
This niece who is happy being herself.
9.
This kid who has found a genius way around the rules.
10.
This son who already knows how to give thoughtful gifts.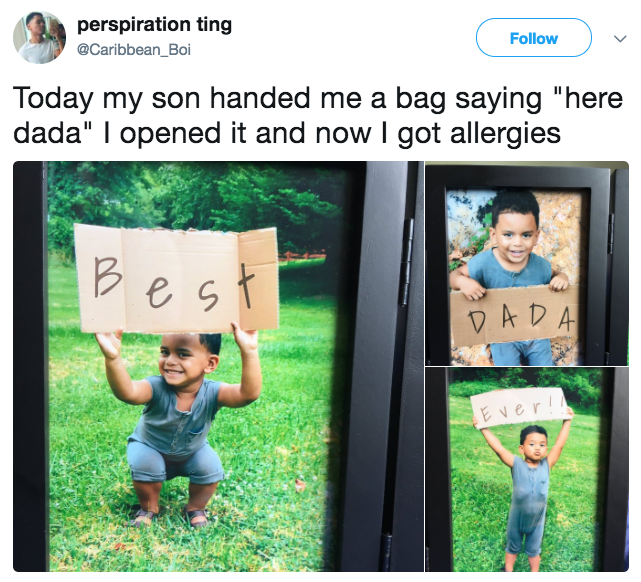 11.
And this son who lost a race for the cutest reason.
12.
This daughter who apologises with flair.
13.
This student who is so sincere it'll make you smile.
14.
This 3-year-old who has the answers to every question.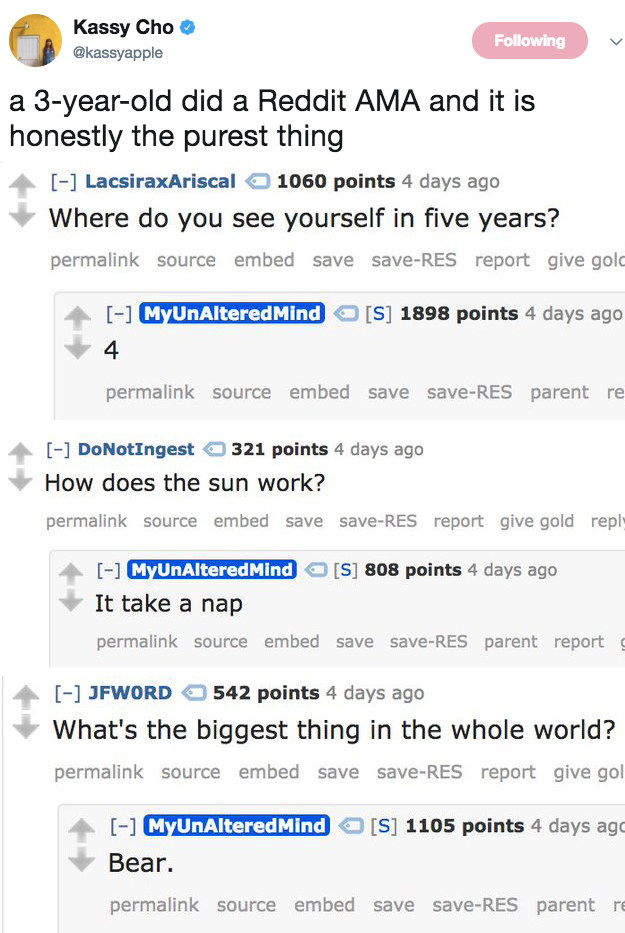 15.
This little boy who knows you have to look after yourself.
16.
This little girl who is definitely going places.
17.
This little sister who knows household etiquette.
18.
And finally, this kid who had a pretty poetic excuse.