I Tried To Find A Good Takeaway Tea On The High Street And It Was The Worst
Coffee lovers don't know just how they lucky they are.
As an avid lover of tea, you could say that over the years I've become quite the expert in brewing a good cuppa.
But as a tea lover there's one glaring issue when you're on-the-go: it's really bloody difficult to get a decent cup of tea to take away.
I like my teas strong and with that proper, tea flavour that's easily achieved at home. In comparison, the best I've found from takeaway teas is usually just a vaguely tea-flavoured hot water that doesn't match up to a homemade brew at all. With this in mind, I went out onto the high street in an attempt to find a takeaway tea that didn't taste of dishwater. To measure it accurately across the board, I had the same type of tea each time: English breakfast, with milk and two sugars.
1.
Costa Coffee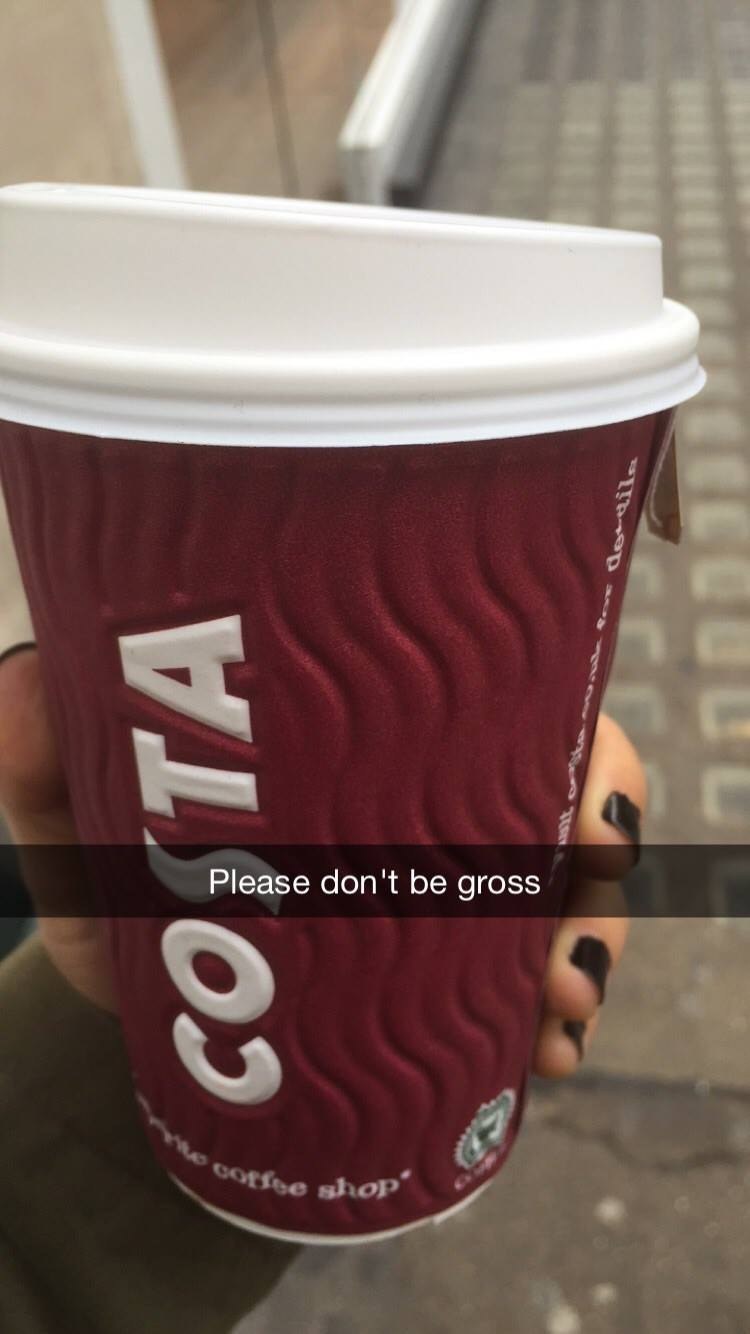 2.
Pret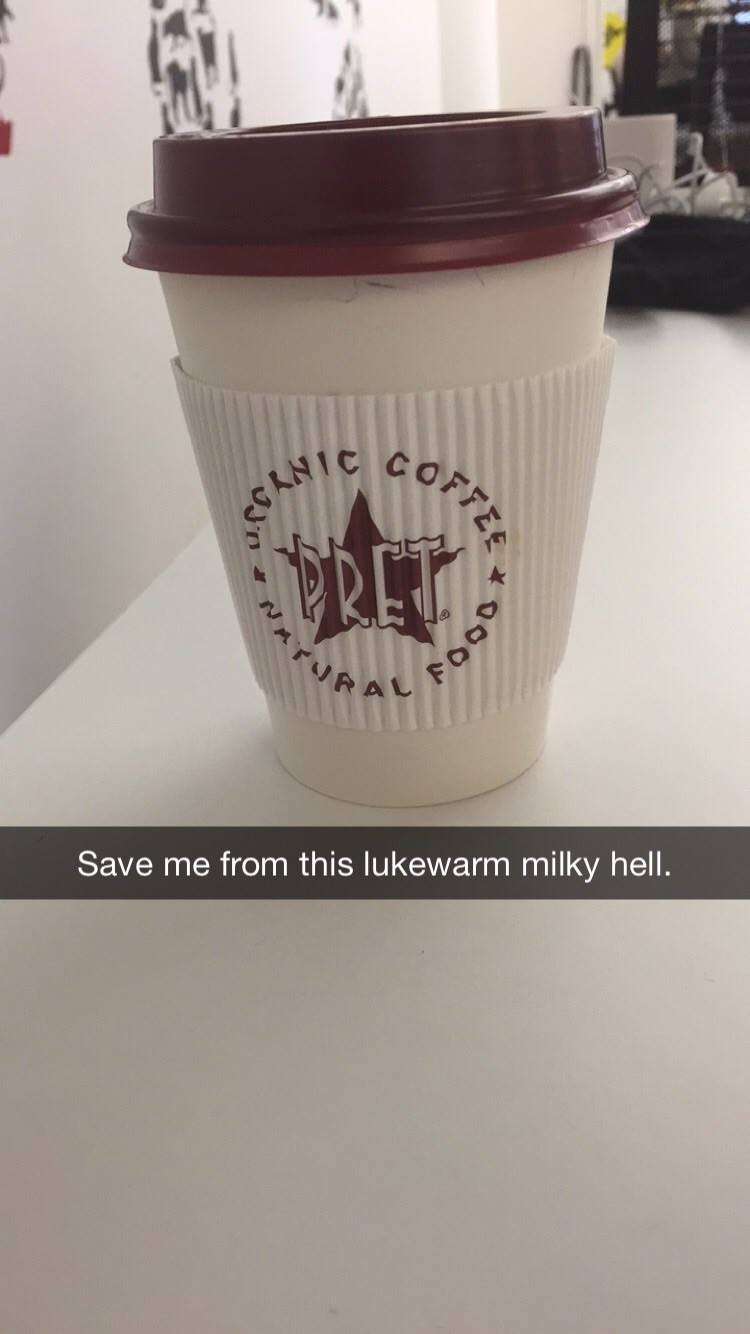 3.
Starbucks
4.
Ben's Cookies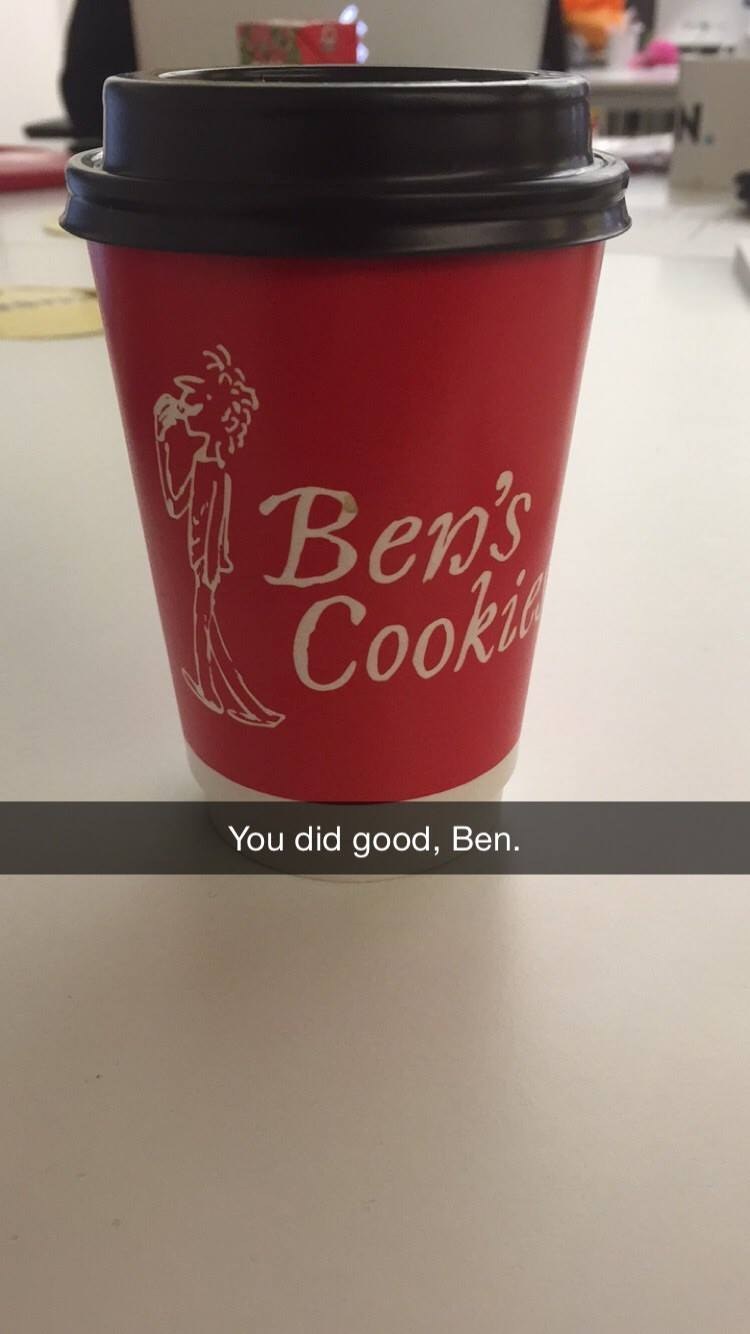 5.
Leon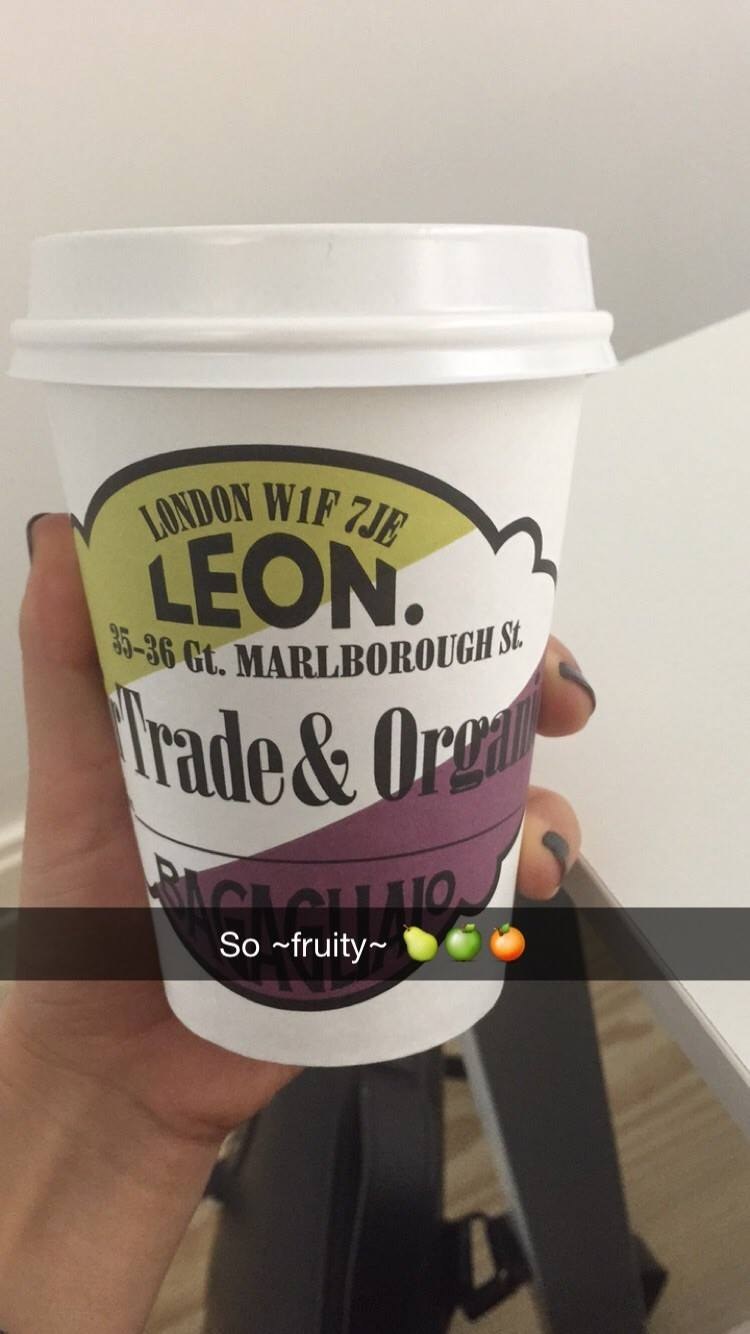 6.
Crussh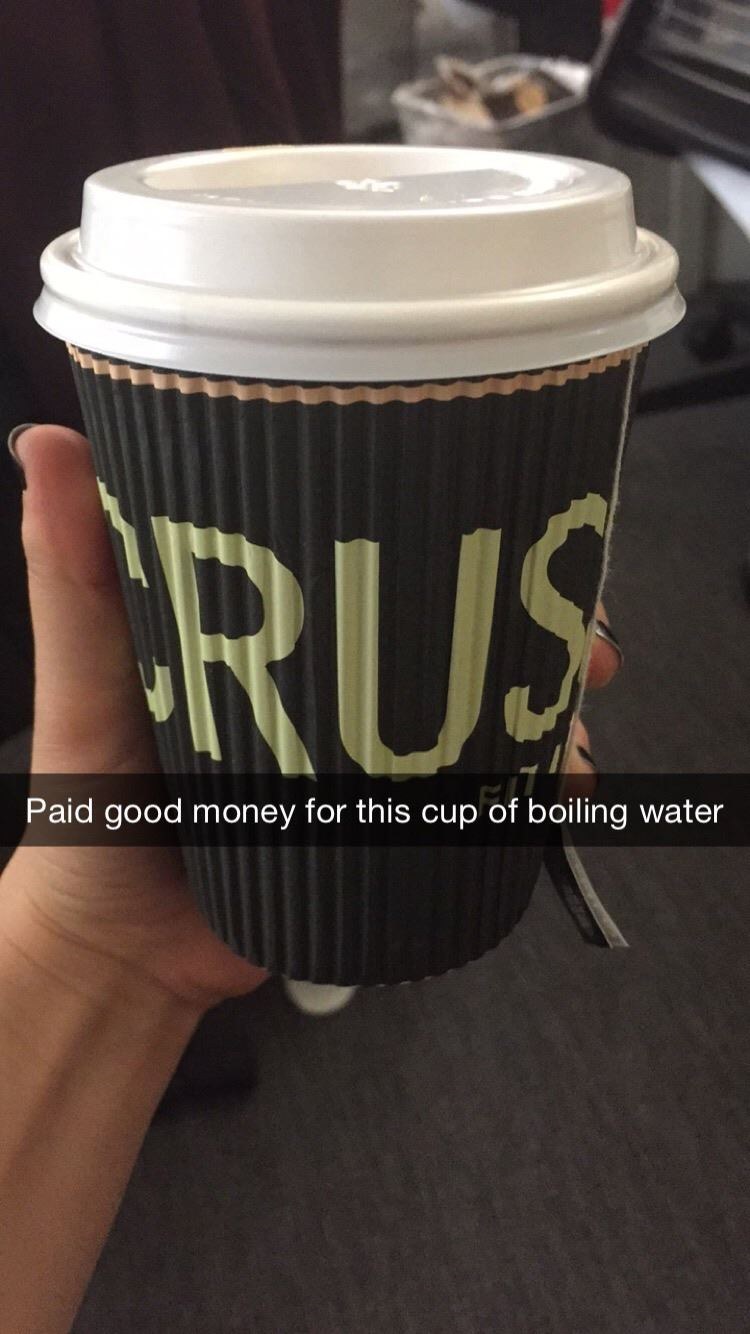 7.
McDonald's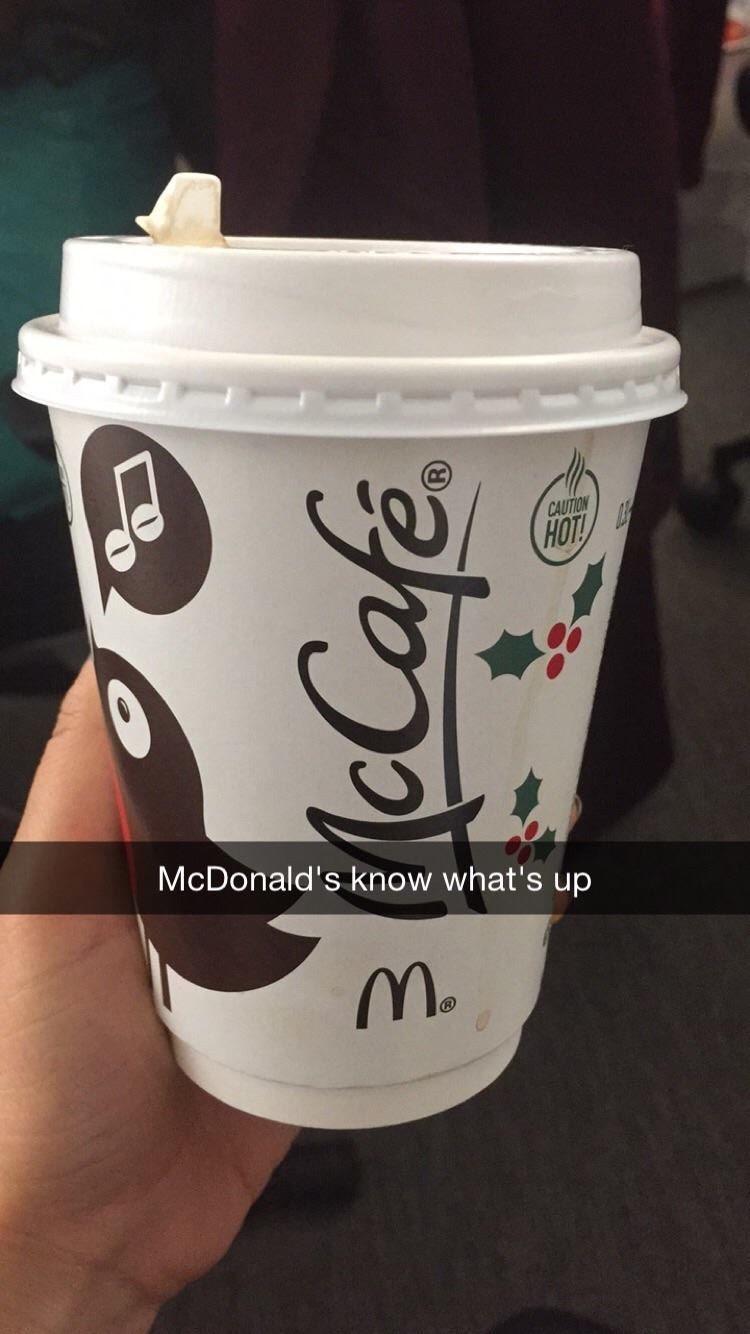 Conclusions
Unfortunately for my tastebuds, takeaway teas are pretty horrendous and it was hugely disappointing. However, the best that is available gives you change from £1 and is available from McDonald's, which are everywhere, so it's not all bad. But seriously high street, up your tea game. If a kettle and a standard teabag from the supermarket can make a great brew, there's no reason you can't. If most of these places had a stronger flavour, a more discernible tea one, I would definitely become a regular takeaway tea drinker. And until there's more good alternatives, we all have to come to terms with the fact that the only truly nice teas are the ones made at home.