Hi! I'm Jasmin. I'm the Shopping Editor at BuzzFeed UK and am really into working out.
As part of my job I've stumbled across a lot of highly-rated, super popular workout clothes on Amazon and wondered whether they're too good to be true. I'm pretty set in my ways with the activewear I like (namely Nike, Gymshark, and H&M), but after seeing the amazing reviews I thought it was worth trying some of the items for myself.
To narrow it down I put four different pieces to the test – two tops and two bottoms. I settled on a sports bra, running jacket, leggings, and cycling shorts.
I wanted to test them for quality, looks, sizing, and how practical they actually are to work out in. I'm a UK size 4/6 so ordered an XS in the bottoms, an S in the sports bra because they don't do XS, and S in the jacket as I'm a bit broader on the shoulders.
I was seriously impressed by the quality of this jacket. The material and double lining around the thumbholes made it look and feel more expensive than it was. My dad actually asked me if I'd bought it from Lululemon when he saw it!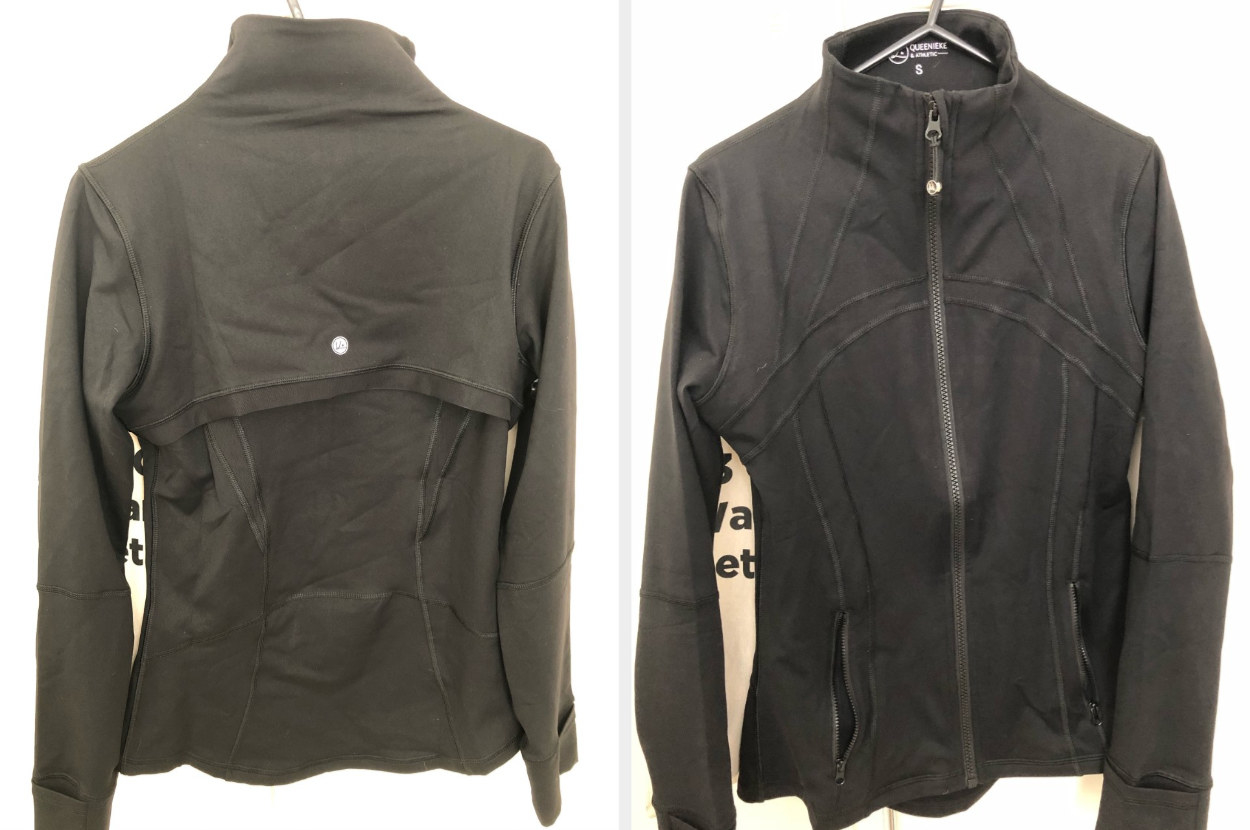 When I wore it on a run, it kept me warm (but not sweaty) on a day that the temperature was *just* above freezing. Because the spacious pockets have zips there was no need to wear a running belt! I loved the fit and felt it was snug but still comfortable. Unlike some running jackets, the material isn't slippery so you can tie it around your waist without worrying that it'll come undone and fall.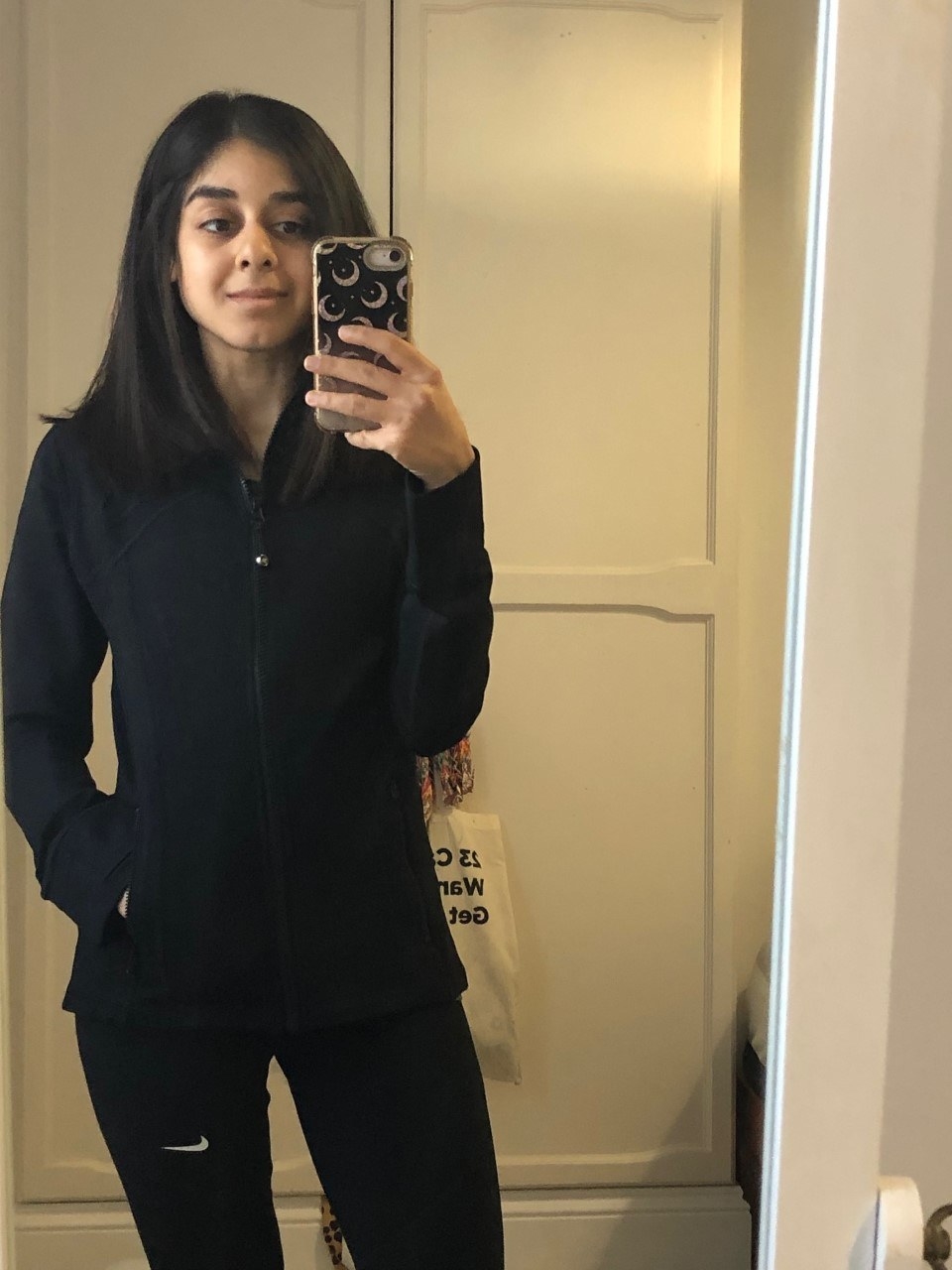 Rating: ⭐️⭐️⭐️⭐️⭐️
Sizing: As mentioned I ordered an S instead of XS but it turns out I didn't need to. I still liked how it looked and felt sized up, but if I'd gone with my usual size it would have been the perfect fit.
Quality and appearance: It feels like it should cost at least double its price, which is what I'd resigned myself to paying for a jacket like this. It's not a 'cheap' jacket but it still looks and feels way above its price point.
Practicality and comfort: The spacious zip pockets make it so much easier to just pop my phone away the minute I get my running app open. My hands get obliterated in the cold so I appreciate the protection of the thick material around the thumbholes too.
I've already told two people about this jacket and now wear it every single time I run!
You can get it here for £37.99 – it's available in sizes XS-XXL and a separate option of UK sizes 10-18.
Okay, so I wasn't a fan of the insertable pads in this bra – they are quite stiff. My other ones have inserts too but they're more lightweight and flexible, whereas these are a bit big proportional to the size of the bra. Without the pads it looked and felt too flimsy, which was a shame!
But, plot twist, once I tried it on I actually loved it! Despite it looking like it would feel restrictive, it was no different from the type of bralette I'd wear around the house. I wore it on a run and actually felt less aware of it being on than I do with some of my other ones. It's also easy to put on and take off – there's none of that wrestling you can experience with some sports bras.
Rating: ⭐️⭐️⭐️⭐️
Sizing: Overall the fit was pretty good and my only issue was it gaping slightly at the front. I think that's just due to how structured the inserts are.
Quality and appearance: It does feel high quality and holds up after being washed. I wasn't initially sold on its appearance on me but after multiple wears I've come around to it!
Practicality and comfort: Despite my reservations, it was super comfortable. It feels very lightweight, and the material is quite soft so it doesn't rub uncomfortably against my back or around the shoulders.
If the inserts were just a little less stiff it'd be a full five stars from me, but I love how comfortable it is and it's earned its place among my other sports bras.
You can get it here for £13.59 – it's available in sizes S-XXL.
These leggings were so soft and premium-looking! I wore them on a run in the park and was amazed by how comfortable they are. The pockets are super deep so I could pop my phone and keys in without worrying about them falling out.
Steady state cardio is one thing, but I also wanted to see how these managed during a HIIT workout and weights session! And honestly? I was impressed. They were just as comfortable as higher-end brands. They don't offer the same compression as say, my Gymshark ones, but you can't go far wrong for the price.
Rating: ⭐️⭐️⭐️⭐️
Sizing: I used the handy size guide on the product page but did find that it was slightly off. The measurements given on it feel like they may be smaller than the ones of the item, as I didn't think the waist was actually that high.
Quality and appearance: The material is thick, high-quality, and soft. These also hold up really well in the washing machine! The slightly ~unconventional~ colour is lovely too, and it's ideal if you don't want all-black but find bright activewear a bit loud.
Practicality and comfort: These were incredibly comfortable and running in them felt no different to using my higher-end gear – in fact, they were maybe even a little better. I didn't think these would be good for HIIT workouts and was impressed that they did such a good job of keeping me dry and cool. The extra-deep pockets are a huge plus as there was absolutely no risk of anything falling out.
I absolutely love these leggings for running and could see them being great for yoga too. I prefer a more compressed feeling when doing intense workouts and weights but that's a matter of preference more than anything! I'm already thinking about what colours I want to get them in for weekend wear.
You can get them in forest green here for £18.69 -£21.99 depending on size – they're available in sizes S-XL (XS and XXL are out of stock at time of writing!).
First thing's first, I've got to say I loved the ~aesthetic~ of these shorts. The material wasn't soft like the leggings, but was thick enough to be squat-proof and didn't feel cheap.
I then put them through their paces with some Saturday morning HIIT that had a big emphasis on the legs to see how they fared, and I...was not impressed. Alongside the legs and (I'm sorry) crotch riding up, the waist was sagging down. And later when I took them off, I noticed some stitching had already come undone at the waistband!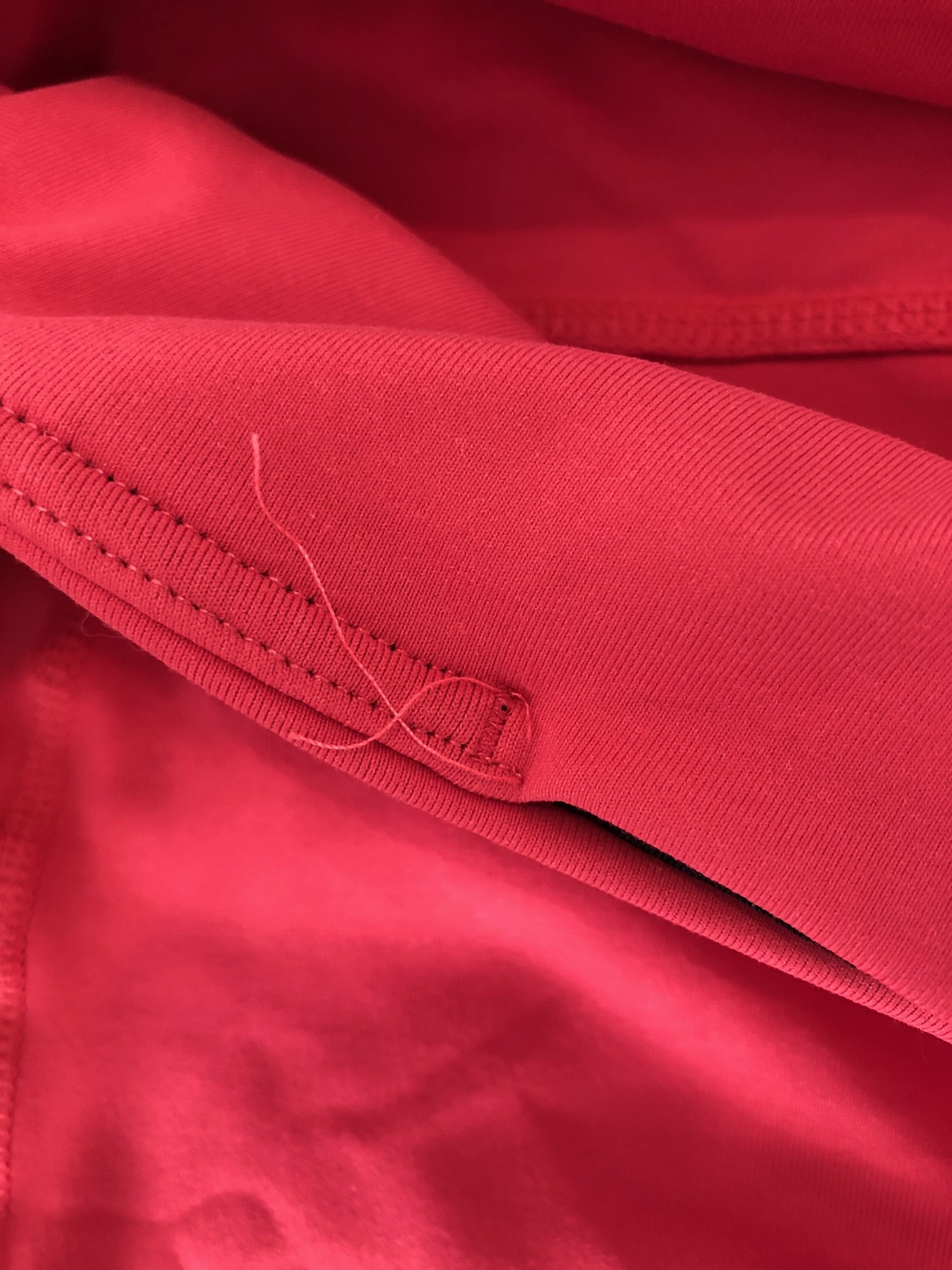 Also, the phone pocket was not particularly deep. I have an iPhone 8, which isn't one of the biggest smartphones by some way, and it had to be shoved right down to fit but then would ride up and peek out as I moved.
Rating: ⭐️⭐️
Sizing: The sizing felt right when I initially put them on but they do loosen and become slack as you move in them. A lot of reviewers recommend actually sizing up on these and preferred the fit that way, which was surprising as I thought the opposite.
Quality and appearance: I was impressed by the quality at first but the stitching coming apart after my first wear was disappointing and put me off.
Practicality and comfort: They were comfy enough to start with. However, between the riding up, the sagging waist, and the not-quite-big-enough phone pockets, they wouldn't be my go-to choice for a workout.
Overall I think for the money I'd just put in a little bit extra and get them elsewhere. These have tons of positive reviews though (81% are either four or five stars) so I'm not sure if mine was just some faulty in some way.
You can get them here for £14.03-£19.99 depending on size and colour – they're available in sizes XS-3XL and come in 17 different colours.
Final thoughts: While I won't be getting rid of my usual workout gear any time soon, I'm glad to have found some new faves! The running jacket and leggings will become staples and I can see the sports bra getting put into rotation pretty often. The only item I probably won't wear again is the cycling shorts.
Where do you think does the best workout clothes? Let me know in the comments!