Hotel Chocolat are known for doing some seriously tasty treats. Like this Everything H-box that contains chocolates with flavours like Eton mess and caramel cheesecake(!)...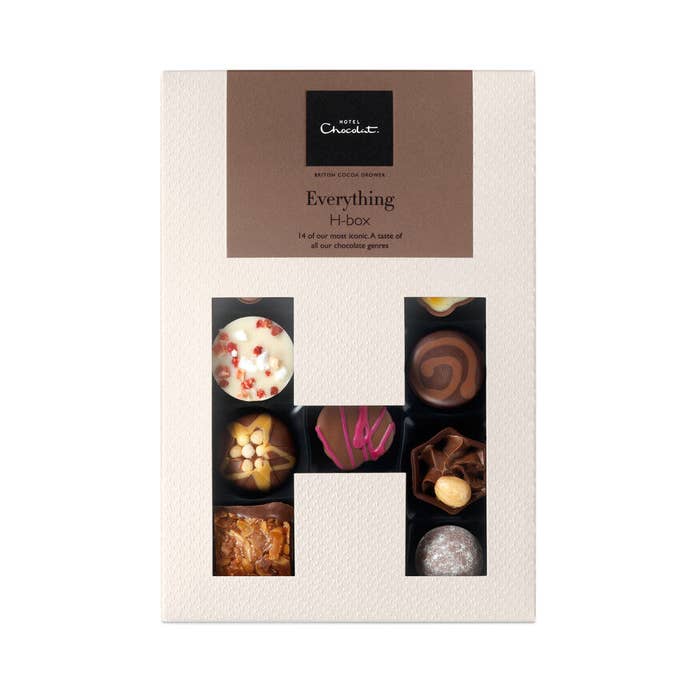 Well now they're doing lucky dips, where you'll receive a box of chocolate treats (but won't know which ones), saving you up to 30% compared to what it would cost to buy the items in your hamper individually. Basically it's every chocolate lover's dream.
For £25 there's the small hamper which contains six surprises and can have a total value of up to £39(!) You'll get a varied collection of chocolatey treats – maybe some selectors, or their famous slabs. It's a ~mystery~.
For £40 there's the large option which also contains six surprises (maybe some biscuits or one of their H-selection boxes?), with a total value of up to £64.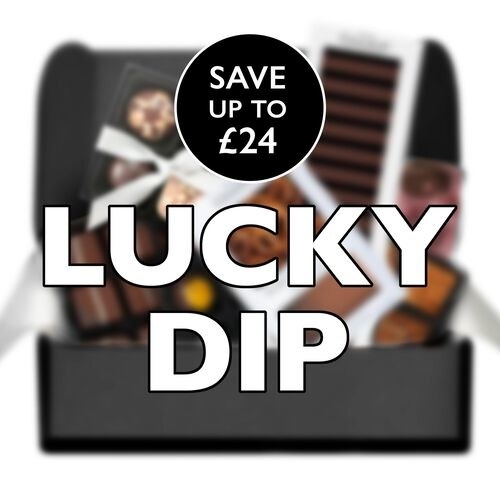 And if you want to go all out, there's the EXTRA large for £50, with a total value of up to £71 AND a guarantee that at least one of the items inside will have a RRP of £20. You'll get five surprise treats all in all!
FYI, part of the reason these are available such good value is because they have a short best-before date – the 31st May. Although over a month to get through this chocolate sounds pretty doable to me, to be fair.
If you're looking for the perfect gift for someone you love, or yourself (self love is important too, y'know), it's hard to go wrong with this. So go ahead and enjoy!