1.
When this wholesome mum didn't know the intent of this photo:
2.
When this grandma just wanted to give a nice gift:
3.
When Jessica misread the situation:
4.
When a mix-up led to a difficult situation:
5.
When a concerned neighbour presumably thought this was something more sinister:
6.
When a Snapchat joke was taken seriously:
7.
When this customer's accent caused some confusion:
8.
When this mum had been given some incorrect information:
9.
When the owner of this pencil case didn't quite think things through:
10.
When this guy's cousin had a funny response to a simple question:
11.
When this woman just really went for it:
12.
When this boyfriend was really very sweet:
13.
When this first-time Harry Potter reader wasn't actually reading it at all:
14.
When this mum thought she'd seen a cute dog:
15.
When these partygoers didn't check the label properly:
16.
When this guy tried to make friends: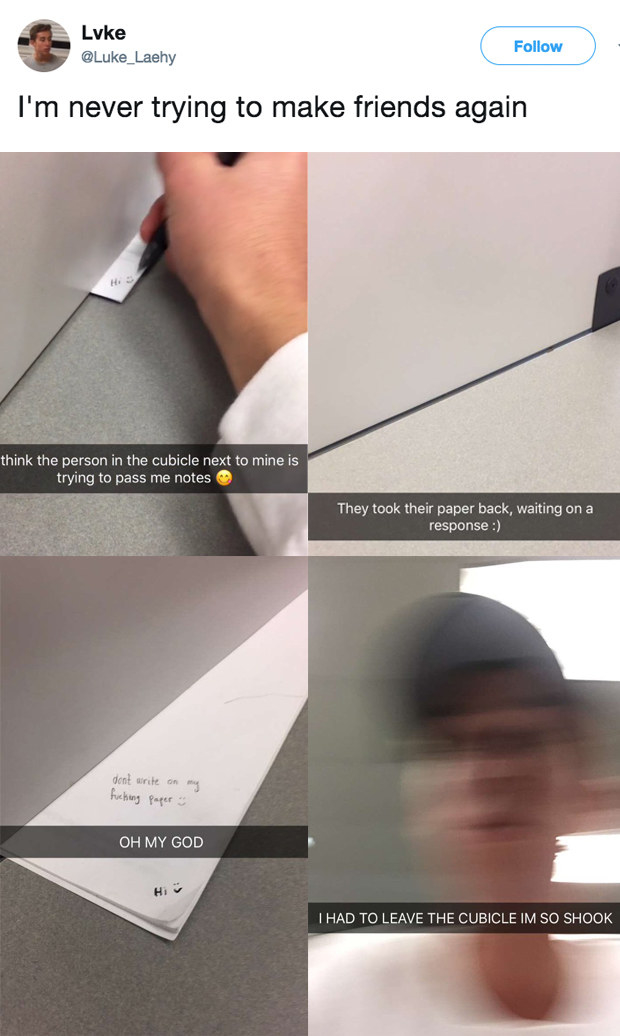 17.
And when this son didn't realise what the picture was for: