33 Fucking Infuriating Things That'll Make Women Go "Ugh, Same"
Getting an eyelash in your eye and hoping that you can just blink it away.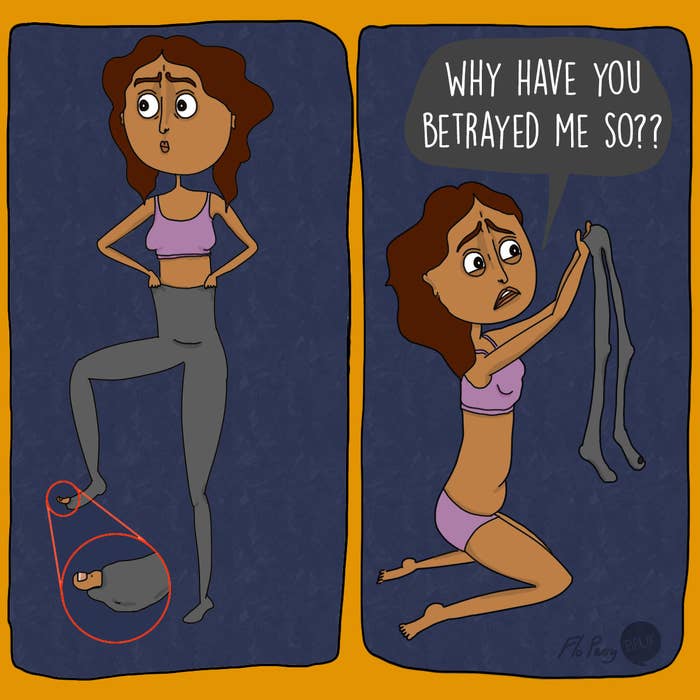 1. Pulling on a new pair of tights and immediately laddering them.
2. Running to the bathroom while on your period because you think you've leaked, and realising your butt was just sweating.
3. But then getting complacent and thinking it's just butt sweat when you really HAVE leaked.
4. Checking to see if your nails are dry after painting them by *gently* pressing one, and leaving a fingerprint mark.
5. Breaking a bit of nail and cutting it short, but then having to cut all of your other nails to match that one.
6. Redoing your eyeliner so many times that your eyes start to sting a bit.
7. Shaving your legs really carefully, and still ending up with little dots of blood.
8. And missing a patch, usually near your knee, despite spending ages in the shower shaving.
9. Trying to pluck a hair from the root but it just getting snapped by the tweezers so that it's now too short to pluck.
10. Discovering a hole on the inner thigh of your jeans while you're out in public.
11. Getting a hole in the foot of your tights and it cutting off the circulation in your big toe.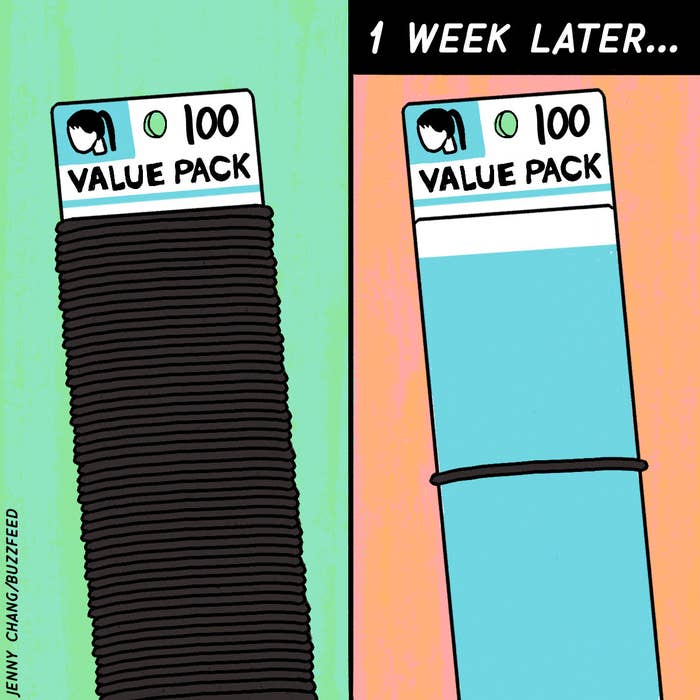 12. Pulling out a hair tie that's gotten stuck and it having loads of your hair woven around it.
13. Tightlining with an eyeliner pencil and having a scratchy bit of rogue wood poke your eye.
14. Flushing the toilet while on your period and some persistent blood streaks refusing to go away.
15. Getting an ingrown hair in an awkward place, like your bikini line.
16. Having horrendously itchy pubes in public and having to act chill about it.
17. Your bra strap slipping down your shoulder and constantly having to pull it up.
18. Getting stabbed in the boob by an underwire that's decided to pop out.
19. Buying a pack of hair ties and a week later, having exactly one left.
20. And when it comes to hair clips, you're lucky to have any left at all after a week or so.
21. Being convinced you that you didn't turn your straightener or curler off, and being too far from home to go back and double check.
22. Putting on recently-washed skinny jeans and struggling to get them on because they've become skin-tight.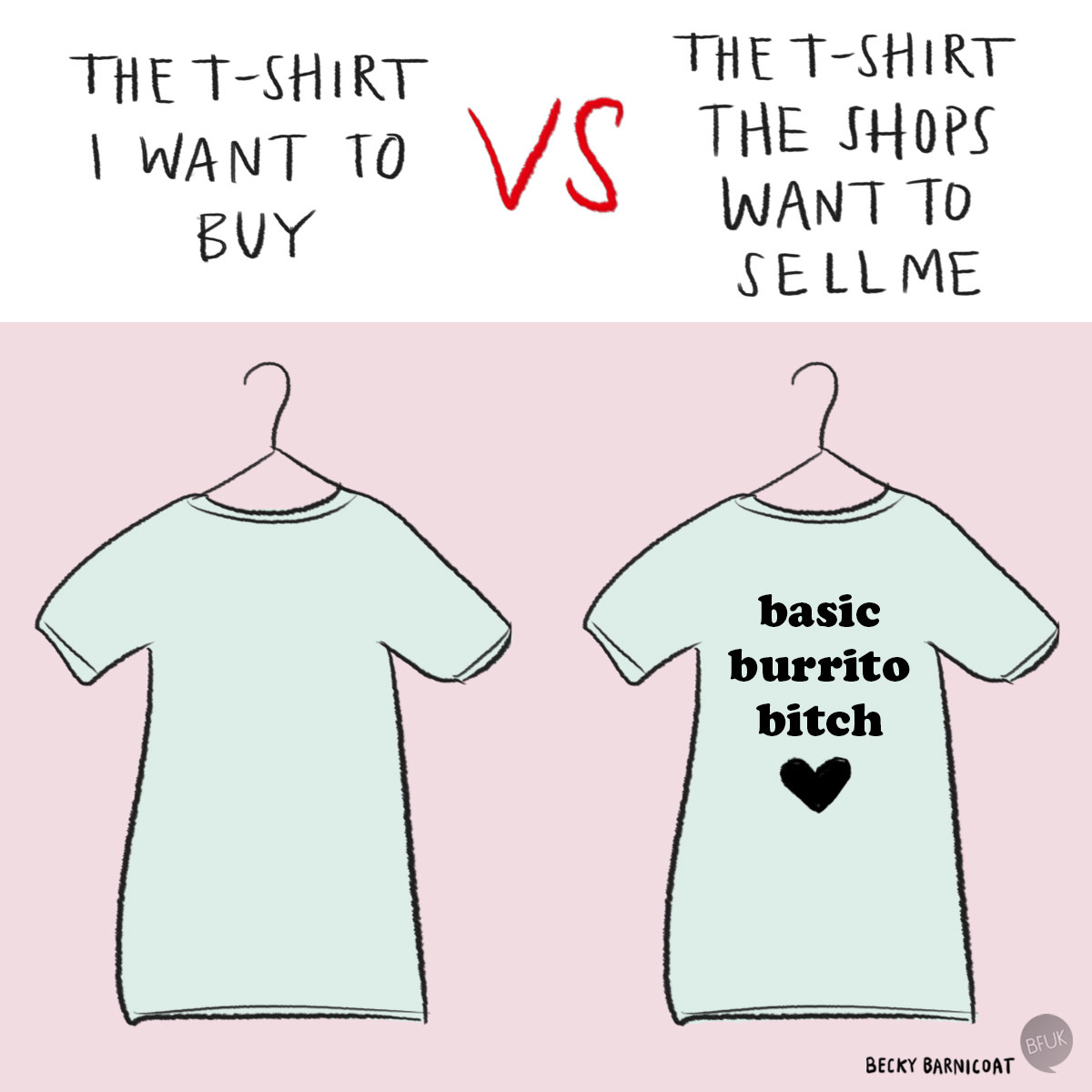 23. The back bit of a necklace getting tangled in your hair.
24. The dreaded ponytail dent when you take your hair out.
25. Using nail polish remover but some of it getting into some exposed skin and burning like fuck.
26. Snapping a hair tie that had been perfectly stretched to accommodate your hair, and having to start the process all over again with a new one.
27. Getting your hair caught in the back of a hairdryer.
28. Wearing pop socks and feeling them roll down to your toes during the day.
29. Doing your mascara and one eye being clumpier than the other, so not knowing whether to start again or just make the other eye clumpy to match.
30. Having an eyelash get into your eye and not being able to fish it out, so blinking loads in the hopes it'll go away.
31. Getting trousers that have an unexpectedly high crotch that make you feel like you'll get a yeast infection at any moment.
32. Buying an item of clothing online and not realising how see through it is until you see it in real life.
33. And worst of all, finding a top that would be really nice, but it has some weird frills/a slogan about burritos/is actually a bodysuit.