1.
This comeback to being called cute: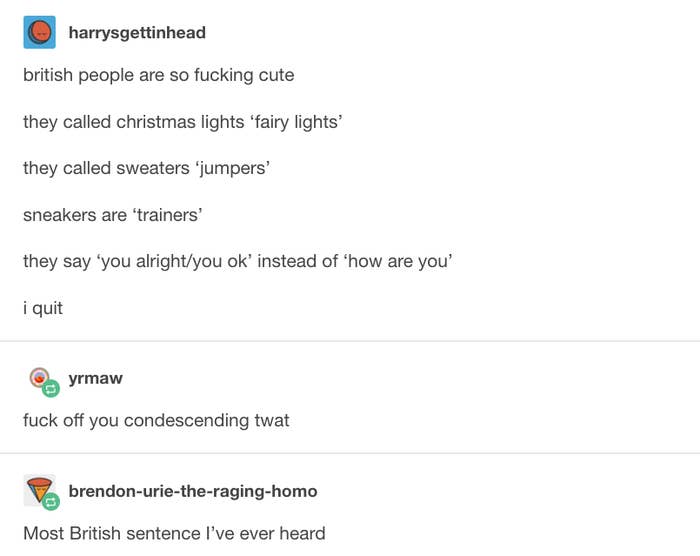 2.
This difference between British and Canadian politeness:
3.
This fierce defence of toasties:
5.
This perfect collage: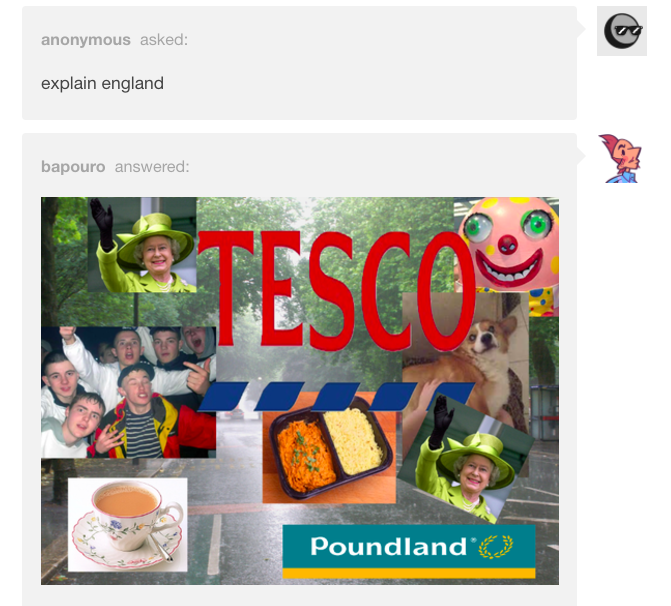 8.
This reaction to the Yorkshire accent being disrespected: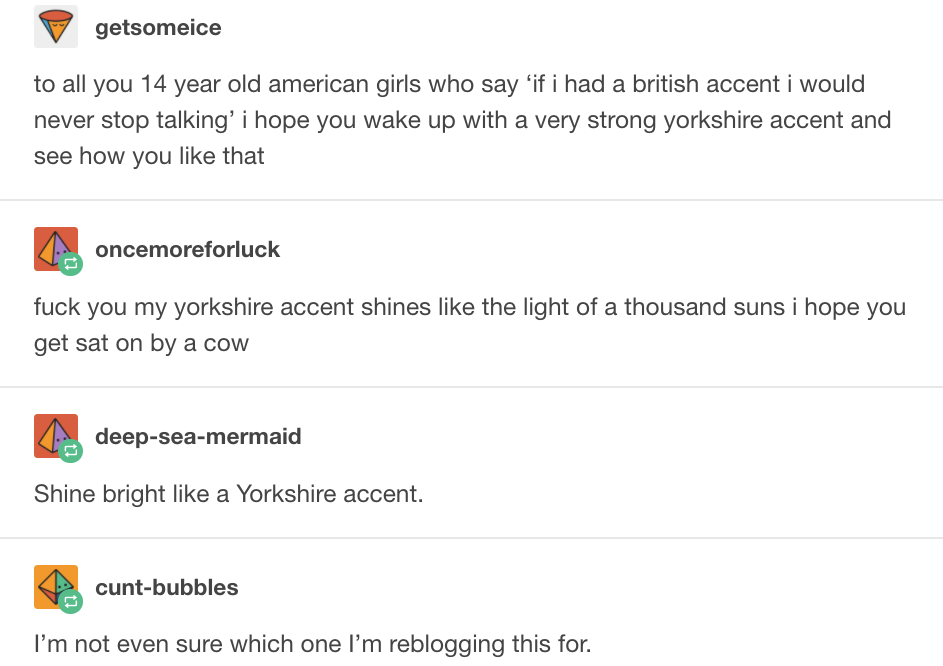 10.
This summary of early November in Britain: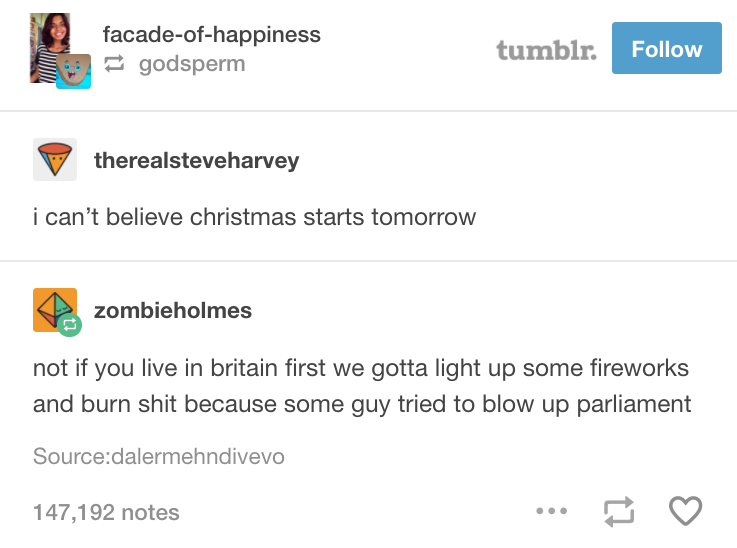 11.
This contrast between the US and the UK: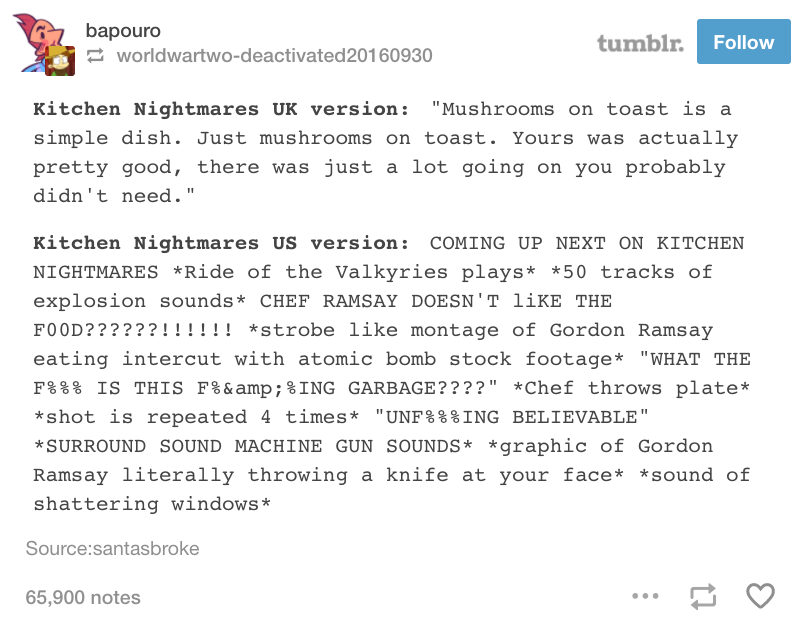 12.
This reality check: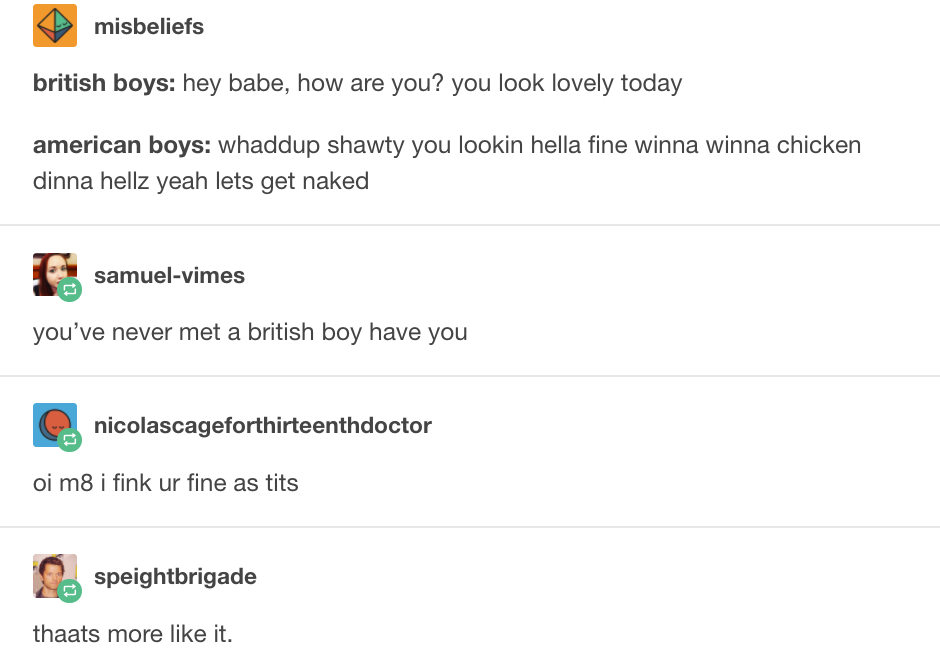 17.
This explanation of why we suffer in summer: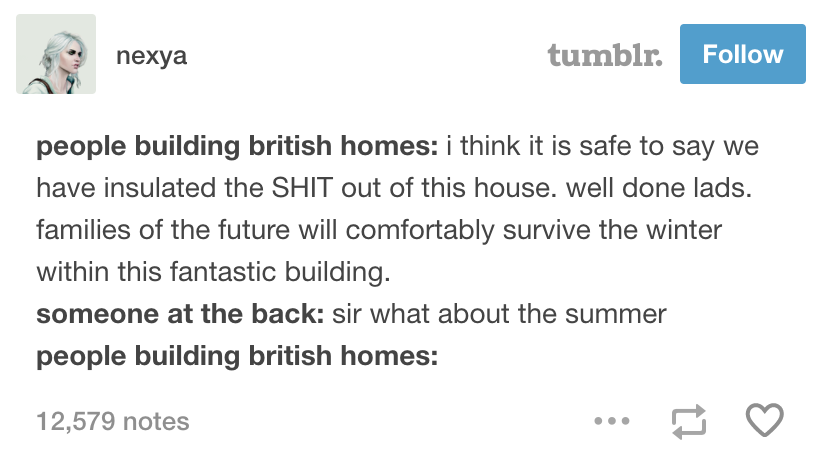 18.
This humiliation everyone fears: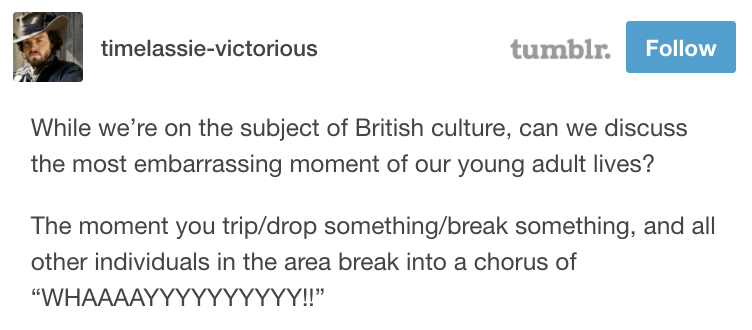 19.
This excellent point: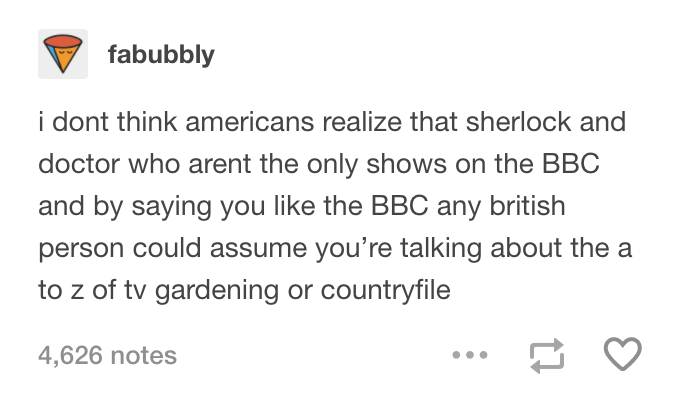 20.
This comparison of leaving school: