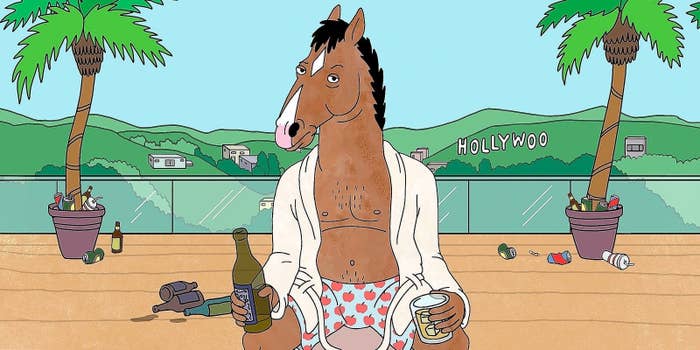 1. On BoJack Horseman, celebrities are usually approached to voice the cartoon version of themselves. If they say no or can't for some reason, the depiction of their character tends to be a bit meaner, and sometimes meets a cruel fate (see: Andrew Garfield's character falling down a hole and breaking all his bones).
2. But Jessica Biel actually asked for the jokes about her to be meaner.
3. Creator Raphael Bob-Waksberg has said there's no ending in mind for the show or a timeline for when he would like it to end, so believes under the right circumstances it could be a long-running series that spans years and years.
4. As a rule, none of the characters have pets on the show, although it's established now that they do eat meat.
5. Laura Prepon initially auditioned for the role of Piper in Orange is the New Black, but didn't have the "girl next door" vibe.
6. The scene where Piscatella tortures Red in season 5 took six hours to film; as sometimes it involved pretending to pull Red's hair before dropping fake hair on the floor, and other times it was a stunt actor in a wig and so he could actually cut the hair.
7. The character of Nicky was only meant to be in the show for six episodes.
8. Even though viewers have been watching the show for five years, at the start of season six Piper Chapman has only spent around eleven months in prison.
9. Winona Ryder supposedly didn't know what streaming was prior to being approached for Stranger Things.
10. And the show was rejected 15-20 times by various networks.
11. The creators were told by some executives to either make the show kid-friendly, or to not have children as the leads and make it a show focused on Hopper's investigation.
12. The series was planned initially as a limited run, where Eleven would die at the end and not come back.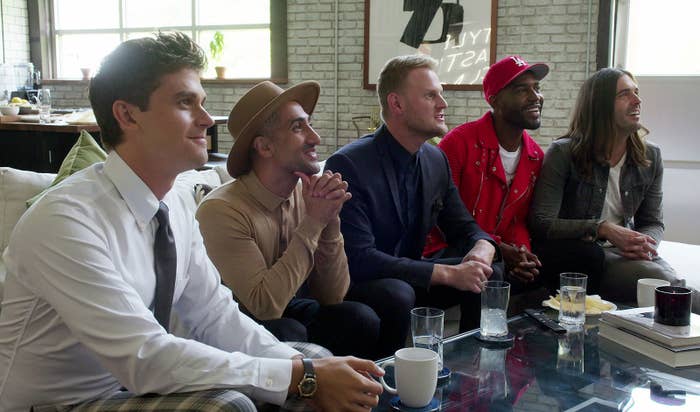 13. Alison Brie was initially rejected for GLOW because they wanted to cast an unknown as the star.
14. And all of the actresses on the show do their own on-screen stunts.
15. Felicity Jones reportedly auditioned to play young Queen Elizabeth II on The Crown.
16. Finding authentic looking shoes was one of the hardest parts of perfecting the show's costumes, as most vintage ones only run in small sizes, and the average shoe size has increased quite a bit since then.
17. The Fab Five apartment in Queer Eye is a set tacked onto the production office.
18. Tan France didn't audition but was was sought out from social media, although he found the idea of being on the show terrifying at first because he hates having his photo taken.
19. he Fab Five got on so well and there was so much energy between them all, that there was an on-set wrangler to make sure they sat and behaved between scenes.
20. Wagner Moura had to gain 18kg for the role of Pablo Escobar in Narcos, and has said he wouldn't take on such a physically taxing role again.
21. He couldn't speak Spanish beforehand, and took himself to a university Spanish course in Colombia to learn the language.
22. The character of Carol Danvers was going to feature in Jessica Jones but because the MCU shifted and she got her own movie, she ultimately wasn't in the show.
23. Krysten Ritter put on ten pounds of pure muscle for the role.
24. The swear jar in Luke Cage was a homage to Prince, who had one, and there had been hopes of showing him the initial episodes so that he would appear in the finale. Unfortunately, his untimely death meant this never happened.
25. Charlie Cox has said that his Daredevil role may have contributed to his Han Solo audition going badly. He says that he had gotten so used to not making eye contact with people while playing the blind lawyer Matt Murdock, that he forgot to make eye contact during the Han Solo audition too.
26. 13 Reasons Why was originally going to be a movie after Universal acquired it and Selena Gomez, who executive produces the Netflix series, was set to star.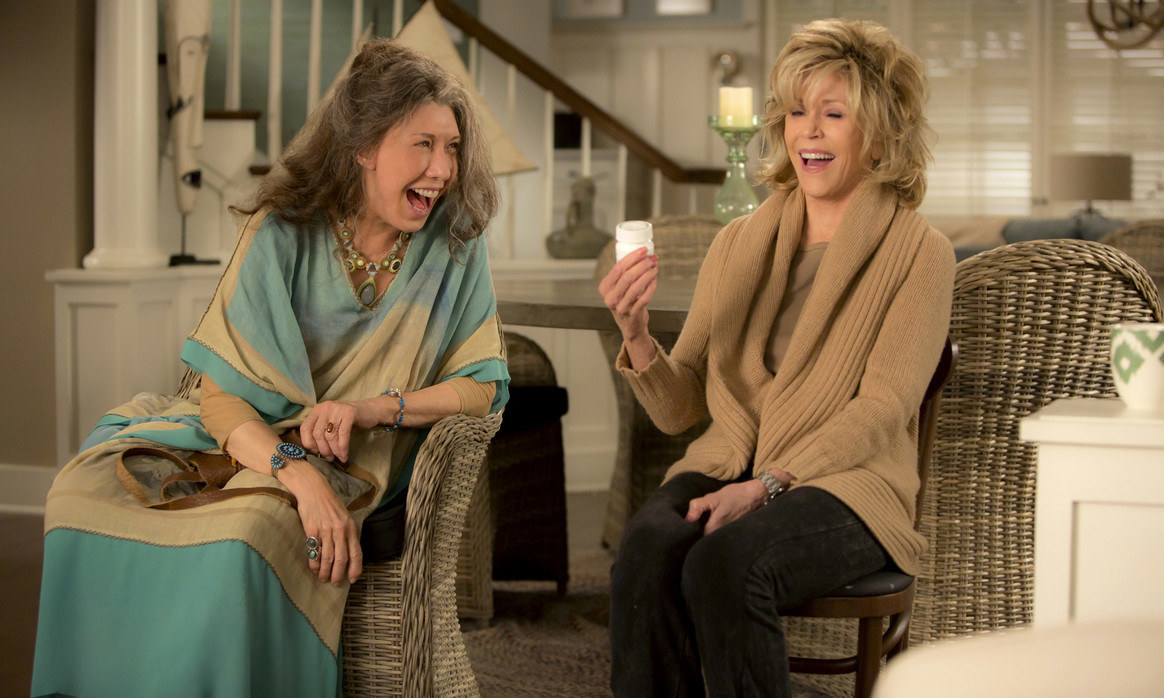 27. The creator of Grace and Frankie says it's highly unlikely any of the main characters would ever be killed off as "it would be so mean to kill one of them off just for the sake of killing one of them off."
28. Even though she has been acting for decades, Jane Fonda hired an acting coach to help her for the role of Grace as she had never done episodic television before.
29. It took between 75 and 90 minutes to transform Neil Patrick Harris into Count Olaf for A Series of Unfortunate Events.
30. The actor playing Sunny Baudelaire had to wear a "baby toupée" in season one.
31. Unbreakably Kimmy Schmidt actors Ellie Kemper and Jon Hamm go way back – he used to be her drama teacher.
32. The show references Jon Hamm's Don Draper role, with Kimmy calling him a "madman" and saying that he convinced them he came up with the "buy the world a Coke" commercial.
33. They had to smooth over and re-edit the show to cover where the commercial breaks would have been, as the show was originally made for NBC and would have had to run shorter.
34. The sex scenes in Sense8 have to sometimes be filmed in lots of different locations, so THAT orgy scene in season one was actually filmed over and over during a series of months.