1.
Most summer clothes requiring a strapless bra, which is the last thing anyone wants to be putting on in summer.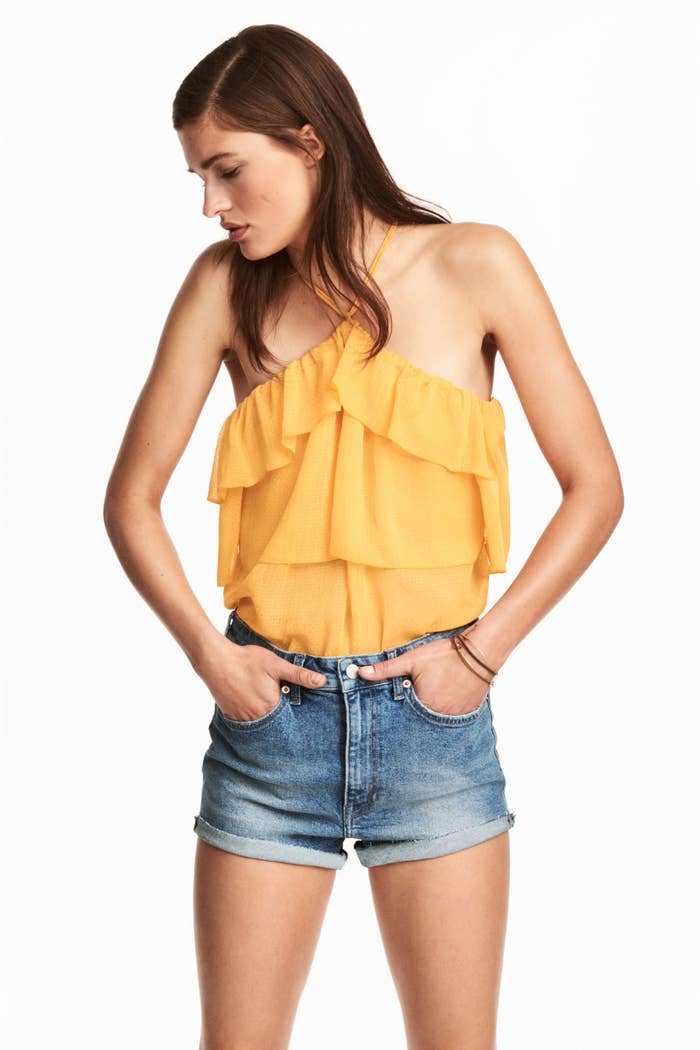 2.
Trying to find shorts that fit your waist and legs at the same time.
3.
All the clothes being made out of fabrics that make you sweatier than you already are.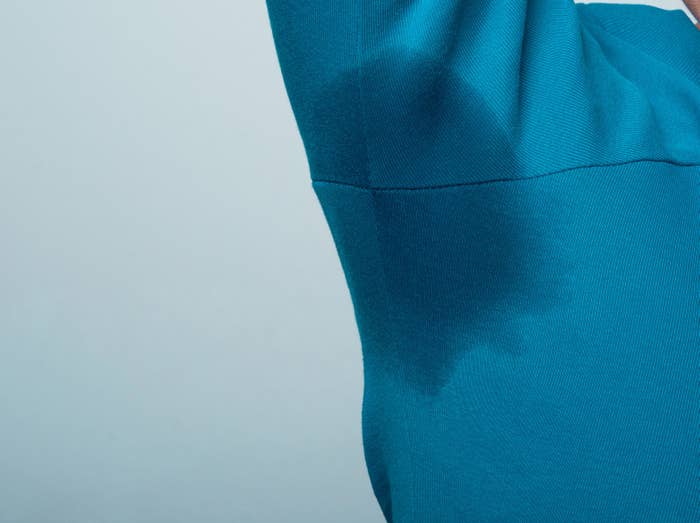 4.
Taking off your playsuit to pee and basically being naked.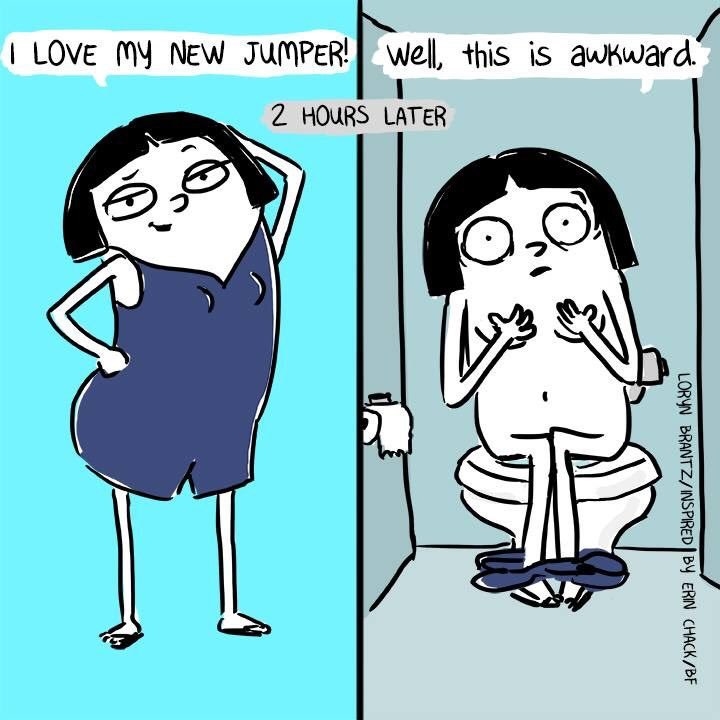 5.
Finding summer clothes you can also actually wear to work.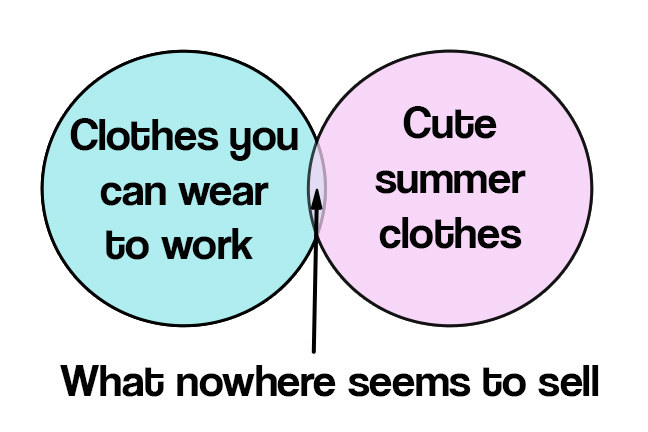 6.
When denim shorts ride up and hurt your crotch.
7.
Going to buy summer clothes in summer and realising they've already got rid of most of them.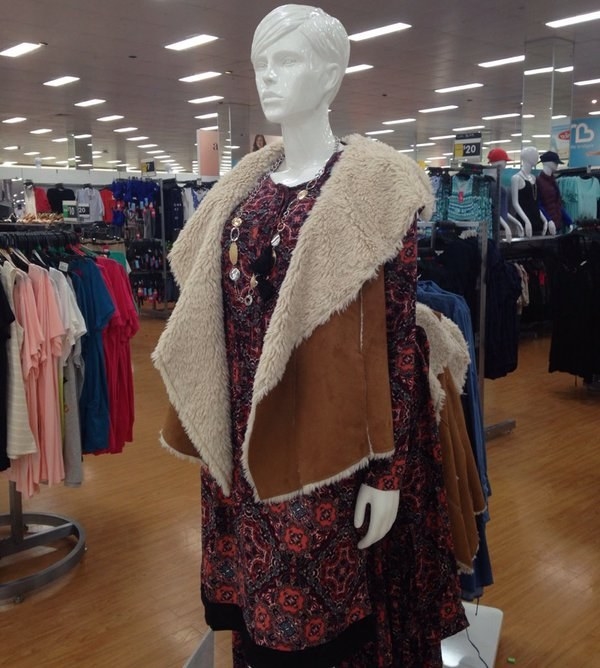 8.
Trying to find a happy medium between these two lengths of shorts.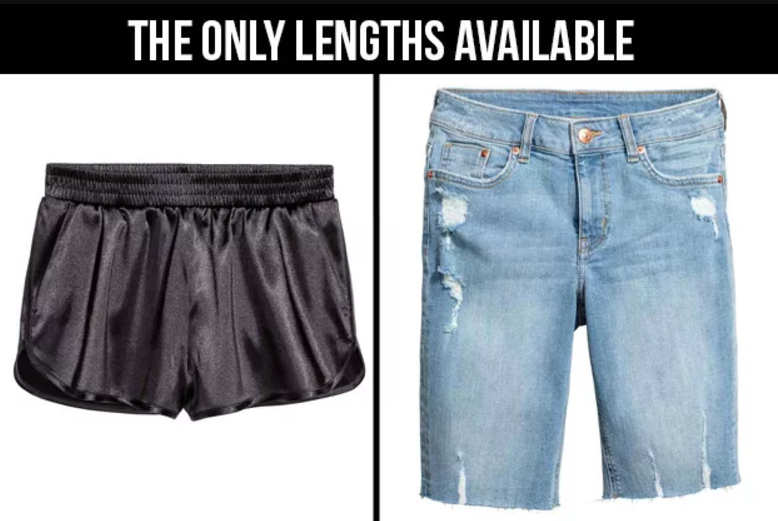 9.
Trying to work out if your bikini top will fit, because hardly anywhere does them by cup size.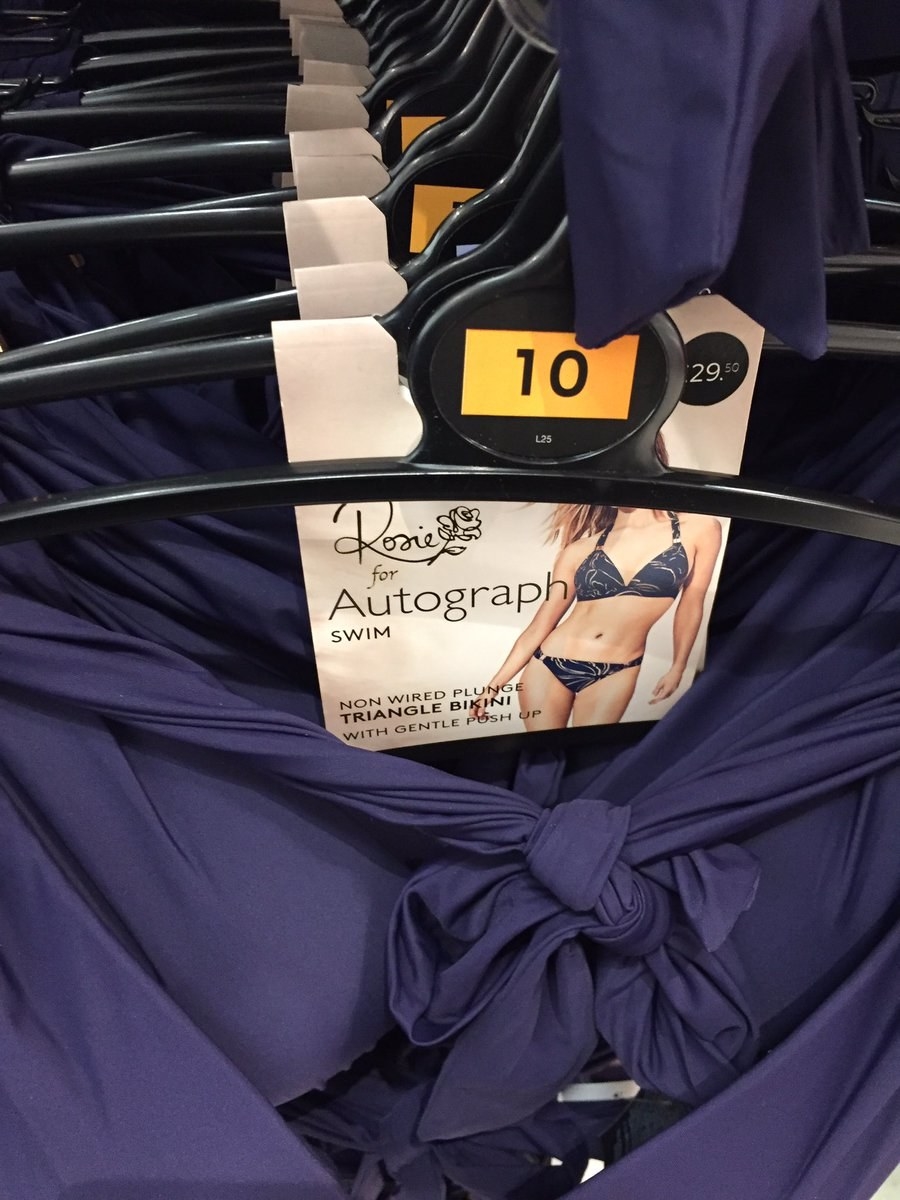 10.
Getting blisters from your sandals.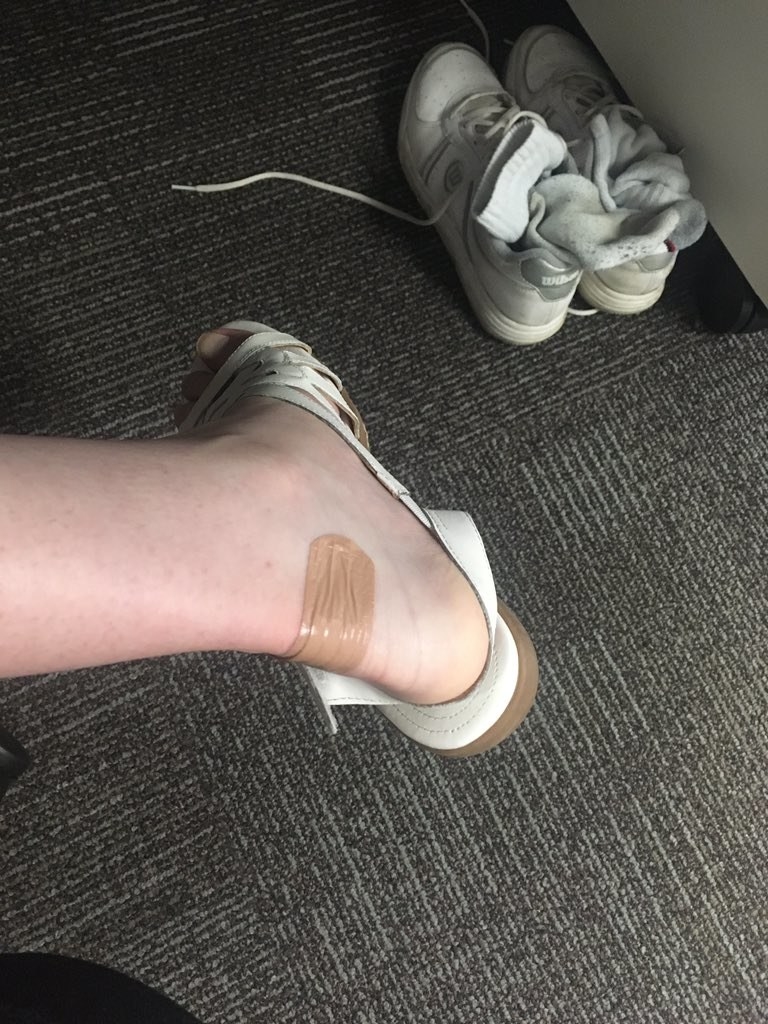 11.
Every sundress looking fine when you buy it, but then wearing it out later and discovering it's see-through.
12.
Wearing ripped jeans as a jeans/shorts compromise and ending up with weird tan lines.
13.
Wanting to get a maxi dress so you don't need to shave your legs, but finding that nearly ALL of them having slits.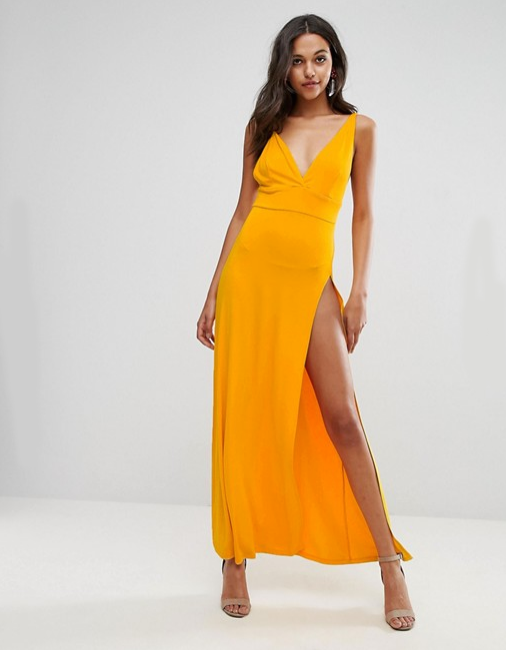 14.
And finding that most of them seem require you to wear a thong, so then you have to peel off your sweaty thong when you go to pee.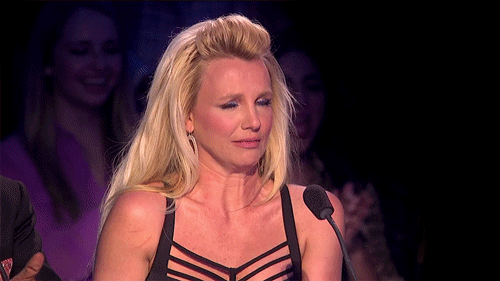 15.
Being kind of into ~interesting~ swimming costumes, but ending up with these tan lines.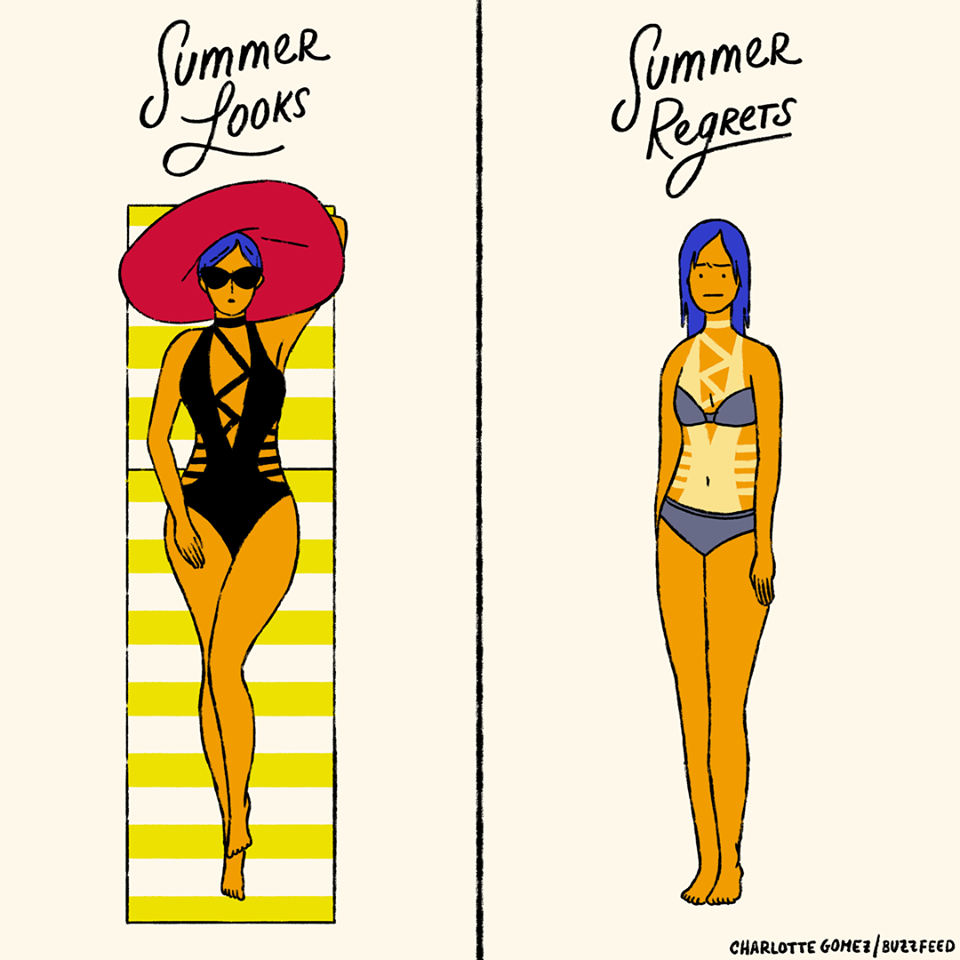 16.
Being completely pocketless all summer long because it's too hot for a jacket.
17.
And finally, thinking you've found a cute dress but it's actually a playsuit.