It's true that some of the press surrounding the use of drones in business seem to be frivolous, including the attempt by a Minnesota Micro Brewery to use drones to deliver beer to ice fisherman. However, there have been a few developments showing that the use of drones may be incredibly beneficial within certain industries.
Issues of Safety
Aside from increasing firefighter safety, drones are also becoming part of the wildfire control landscape by initiating controlled burns. Once the edges have been defined by trained professionals, the drones are used to ignite the rest. Even controlled burns are incredibly dangerous, as things can take a turn quickly. However, the drones allow the job to be finished with much less risk to human life.
Drones may also increase safety across the world's beaches. Lifeguards currently use drones in Seal Beach, CA to monitor sharks in the area. The ability to fly equipment, such as a lifejacket, to a swimmer in distress is also being researched. This allows help to arrive sooner, and gives lifeguards a better chance at reaching the swimmer before catastrophe has struck.
In 2015, drones were used during the aftermath of the 7.8 magnitude earthquake in Nepal. The drones took aerial footage of the affected areas, providing the foundation for maps to those on the ground. This helped rescuers identify blocked roads and alternate routes, locations of flooding, and even track the movement of quake survivors. The attached thermal cameras were even used to search for people who were buried in the rubble.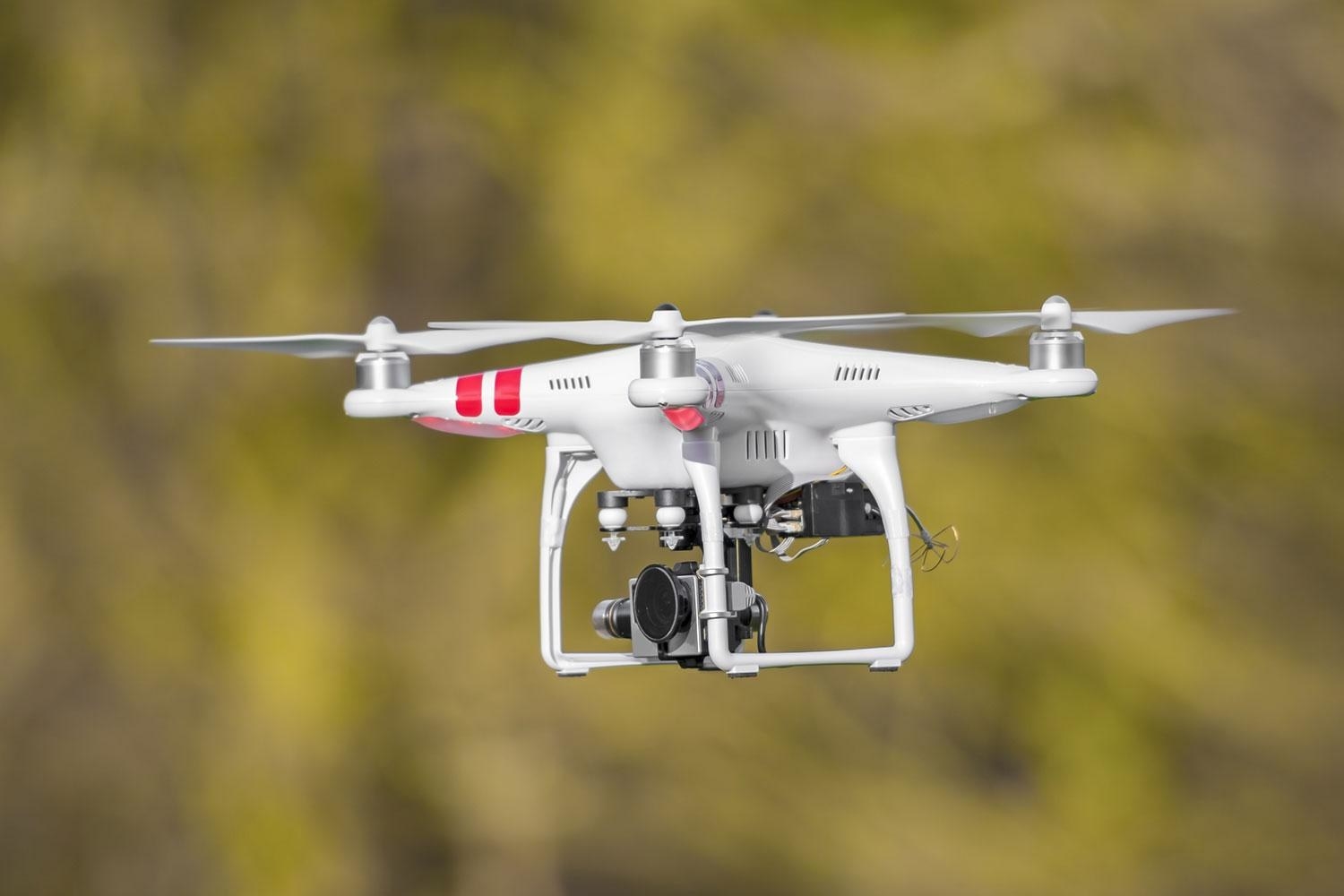 Issues of Conservation
Ecological benefits are also being found. Drones allow researchers to monitor animal activity, such as the health of whale pods and calving numbers, without having to disturb the animals in anyway. It can also produce photographs and videos of the animals acting in a more natural way than can be caught by camera from a boat. Since the animals are less aware of the drone's presence, they are less likely to change their behaviors based on the drone entering their environment.
Aside from observing whales in Hawaii, drones also help track orangutan populations in Indonesia and one-horned rhinos in Nepal.
Issues of Production
Drones are also becoming valuable farming tools. Drones fitted with specific cameras can record information regarding how plants are reflecting sunlight. The difference in the colors identify if any plants are in distress. While the technology does not pinpoint the reason for the distress, future developments may produce more specific results. In the meantime, farmers can catch earlier signs of disease or insect infestation, and can react appropriately.
Identifying the Best Drones
There are a wide variety of drones on the market today, and they represent a lot of different functions and options. For example, the DJI Phantom 4 has a 4K camera, object detection, and integrated collision avoidance. That could make it ideal for tracking animals through a landscape, assisting with disaster or rescue efforts, or mapping areas that are hard to reach, as the video quality would ideal for search-related activities.
If you need a waterproof drone, the Swellpro Splash Drone PRO Version is a great pick. While it only has a 20 minute flight time, it does have the capacity to carry a lightweight rescue device for water rescues. It can also be setup with a GoPro, allowing video to be captured over the ocean without having to worry about the water damaging the device.
For situations where extended flying time is needed, the Penguin B UAV Drone has been able fly a record 54.5 hours without having to touch down. With that stellar performance also comes an astronomical price tag. However, it is highly customizable, allowing anyone who chooses to make the investment to truly get what they want.
This post was created by a member of BuzzFeed Community, where anyone can post awesome lists and creations.
Learn more
or
post your buzz!