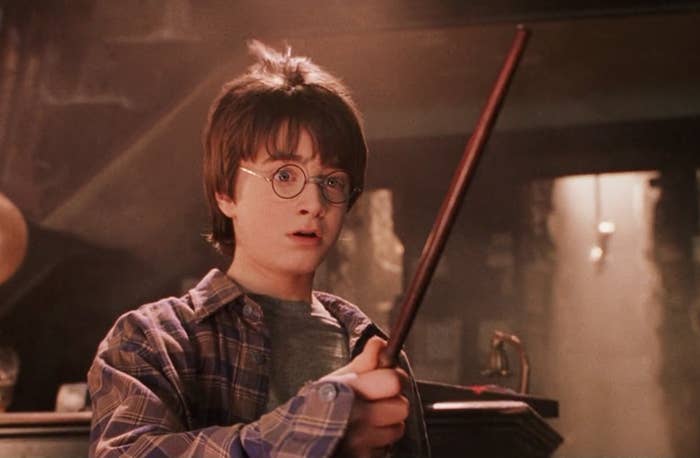 Look sharp, Potterheads! There's a book coming out in November about the wands from Harry Potter and the characters who use them — it's called Harry Potter: The Wand Collection.
This November, Insight Editions in partnership with Warner Bros. Consumer Products is publishing Harry Potter: The Wand Collection, the only comprehensive look into the magical wands from the Harry Potter films and the characters who wield them.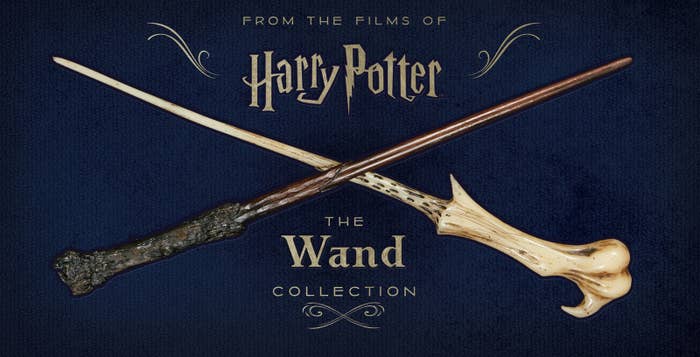 The book's publisher, Insight Editions (in partnership with Warner Bros.), described it as a comprehensive, behind-the-scenes look at the wands in the series from the artists who created them.
The book includes fascinating behind-the-scenes insights from the real-life wandmakers — the concept artists and prop makers who created the wands — along with detailed profiles of each wand featuring stunning new photography, statistics, and other filmmaking secrets from the Warner Bros. archive.

This collectible volume allows fans to delve into the creation and history behind these beloved props and further immerse themselves in the magic of Harry Potter.
Insight Editions provided BuzzFeed with an exclusive sneak peek at the pages about Dumbledore's and Hermione's wands: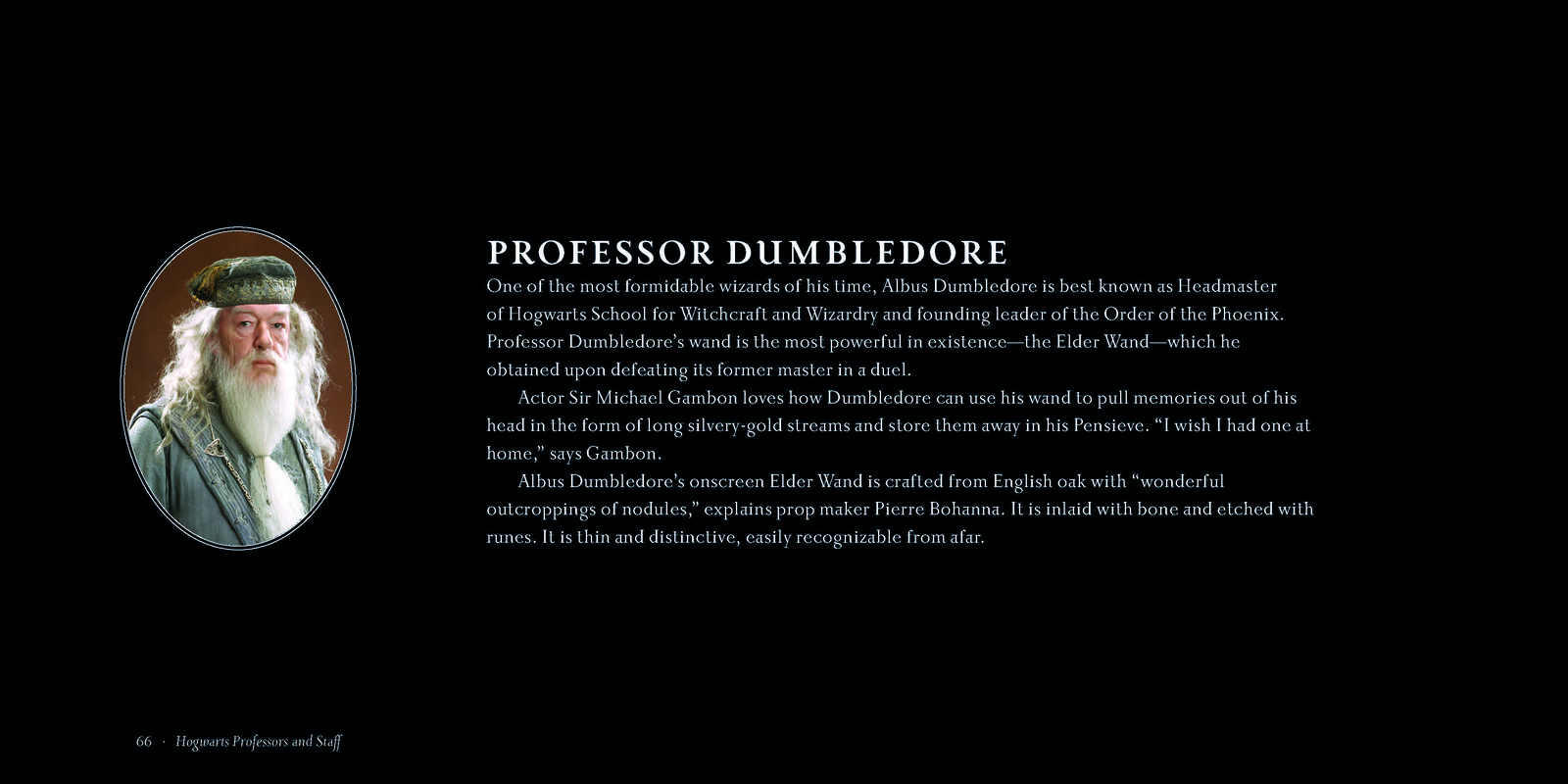 Actor Sir Michael Gambon loves how Dumbledore can use his wand to pull memories out of his head in the form of long silvery-gold streams and store them away in his Pensieve. "I wish I had one at home," says Gambon.

Albus Dumbledore's onscreen Elder Wand is crafted from English oak with "wonderful outcroppings of nodules," explains prop maker Pierre Bohanna. It is inlaid with bone and etched with runes. It is thin and distinctive, easily recognizable from afar.
Distinctive and easily recognizable indeed.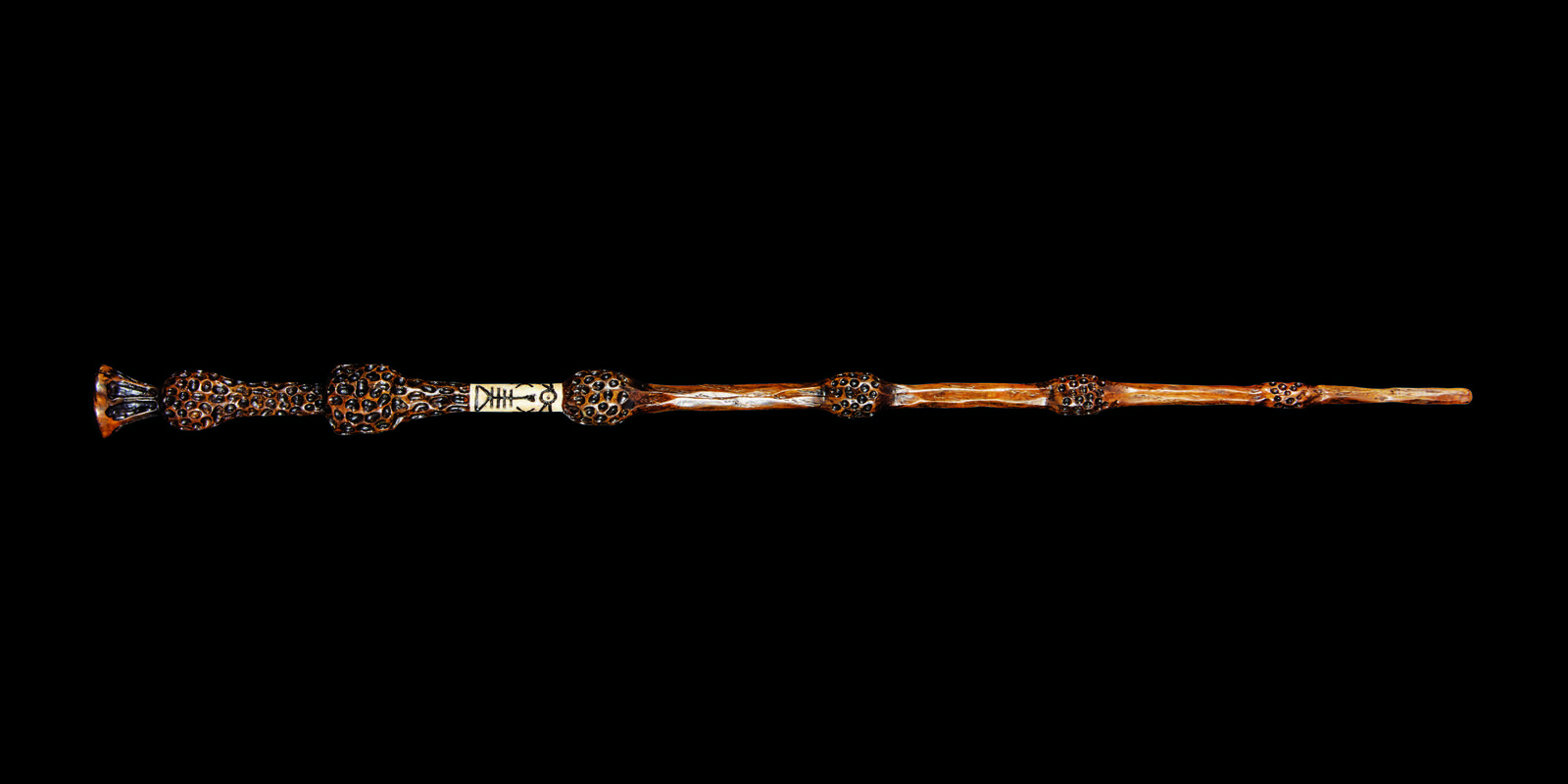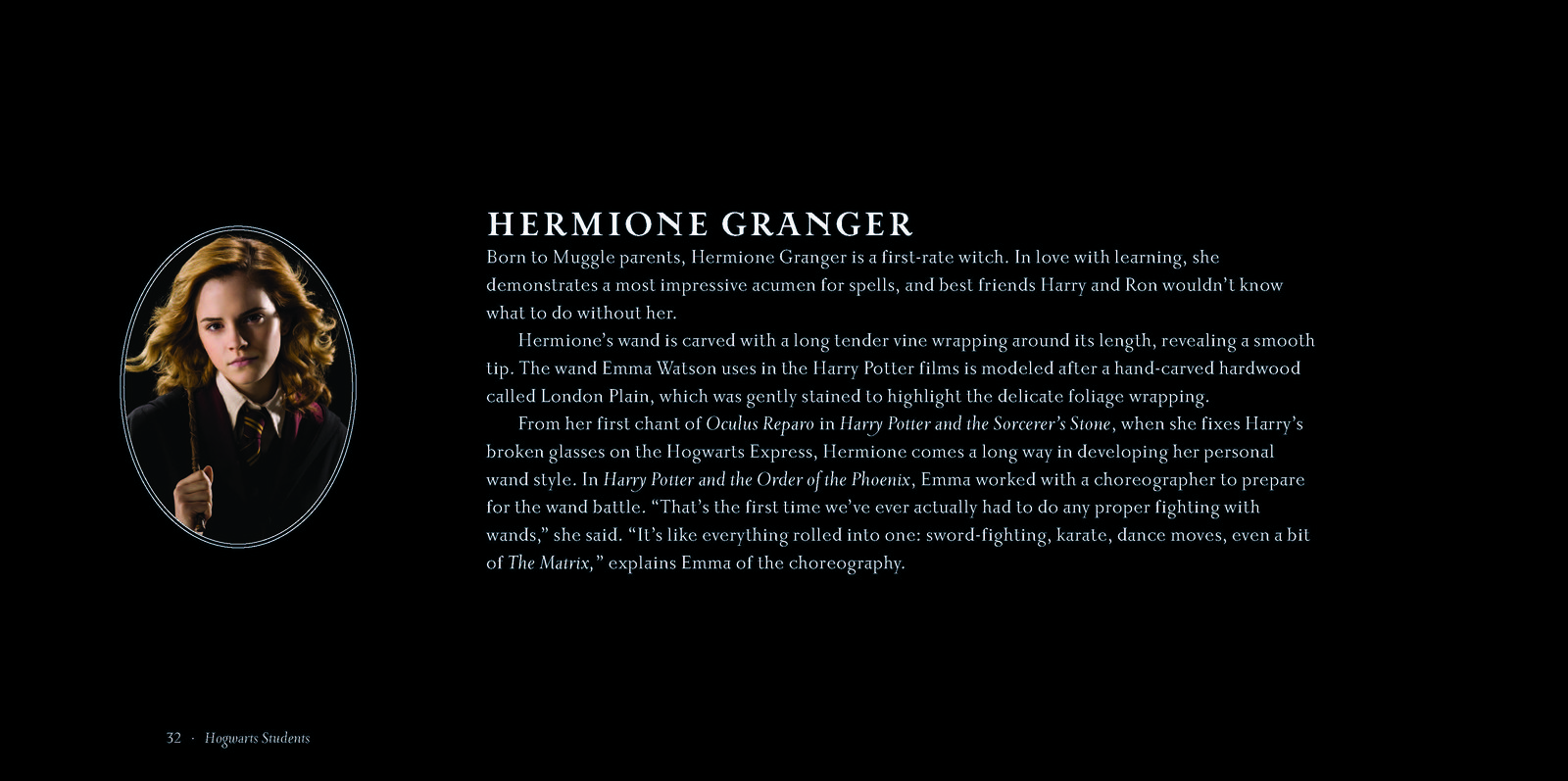 Hermione's wand is carved with a long tender vine wrapping around its length, revealing a smooth tip. The wand Emma Watson uses in the Harry Potter films is modeled after a hand-carved hardwood called London Plain, which was gently stained to highlight the delicate foliage wrapping.

From her first chant of Oculus Reparo in Harry Potter and the Sorcerer's Stone, when she fixes Harry's broken glasses on the Hogwarts Express, Hermione comes a long way in developing her personal wand style. In Harry Potter and the Order of the Phoenix, Emma worked with a choreographer to prepare for the wand battle. "That's the first time we've ever actually had to do any proper fighting with wands," she said. "It's like everything rolled into one: sword-fighting, karate, dance moves, even a bit of The Matrix," explains Emma of the choreography.
Now that's one magical-looking wand.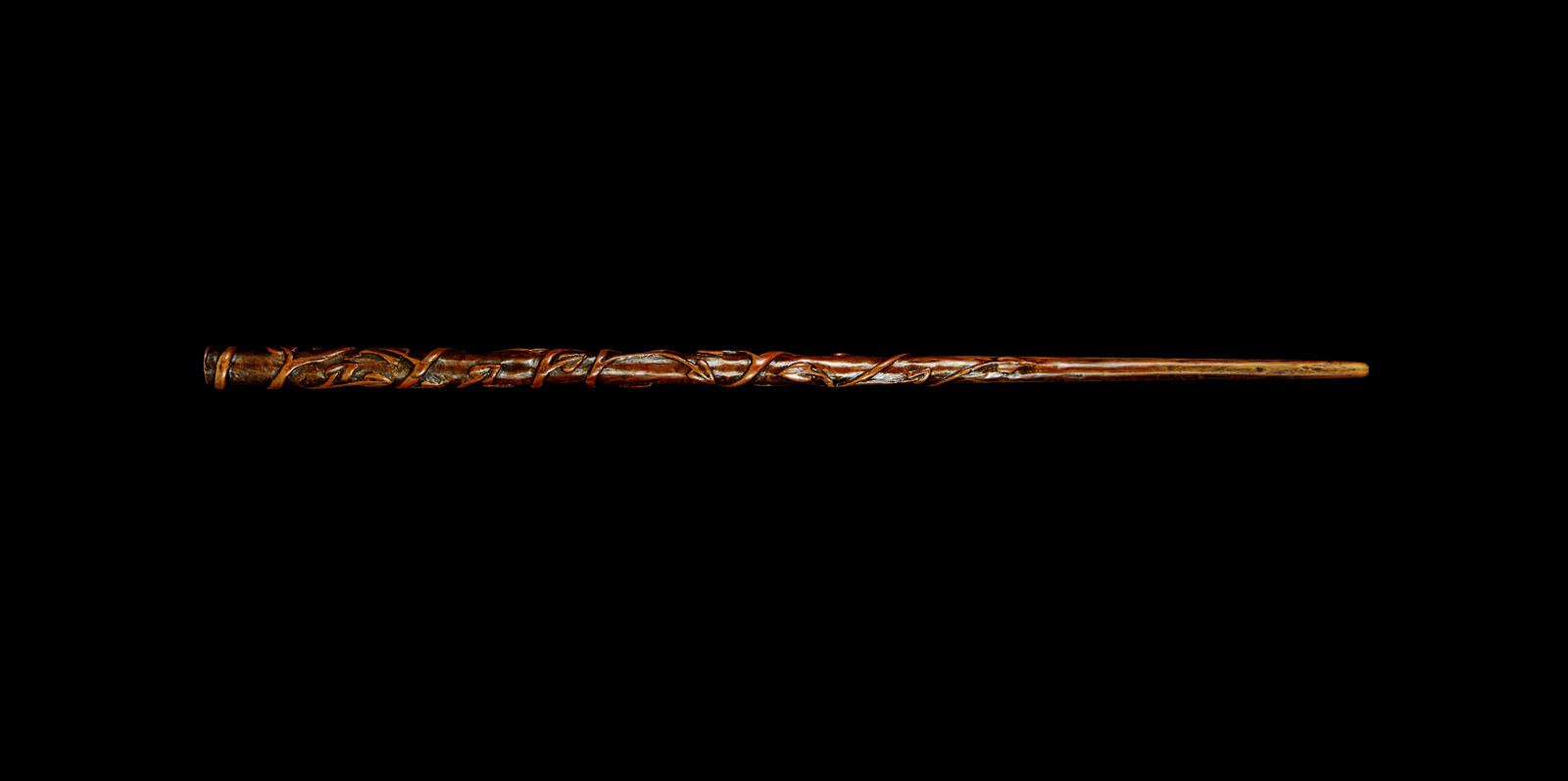 Harry Potter: The Wand Collection will be released on Nov. 14. To preorder the book or learn more, swish and flick — sorry, click — here.