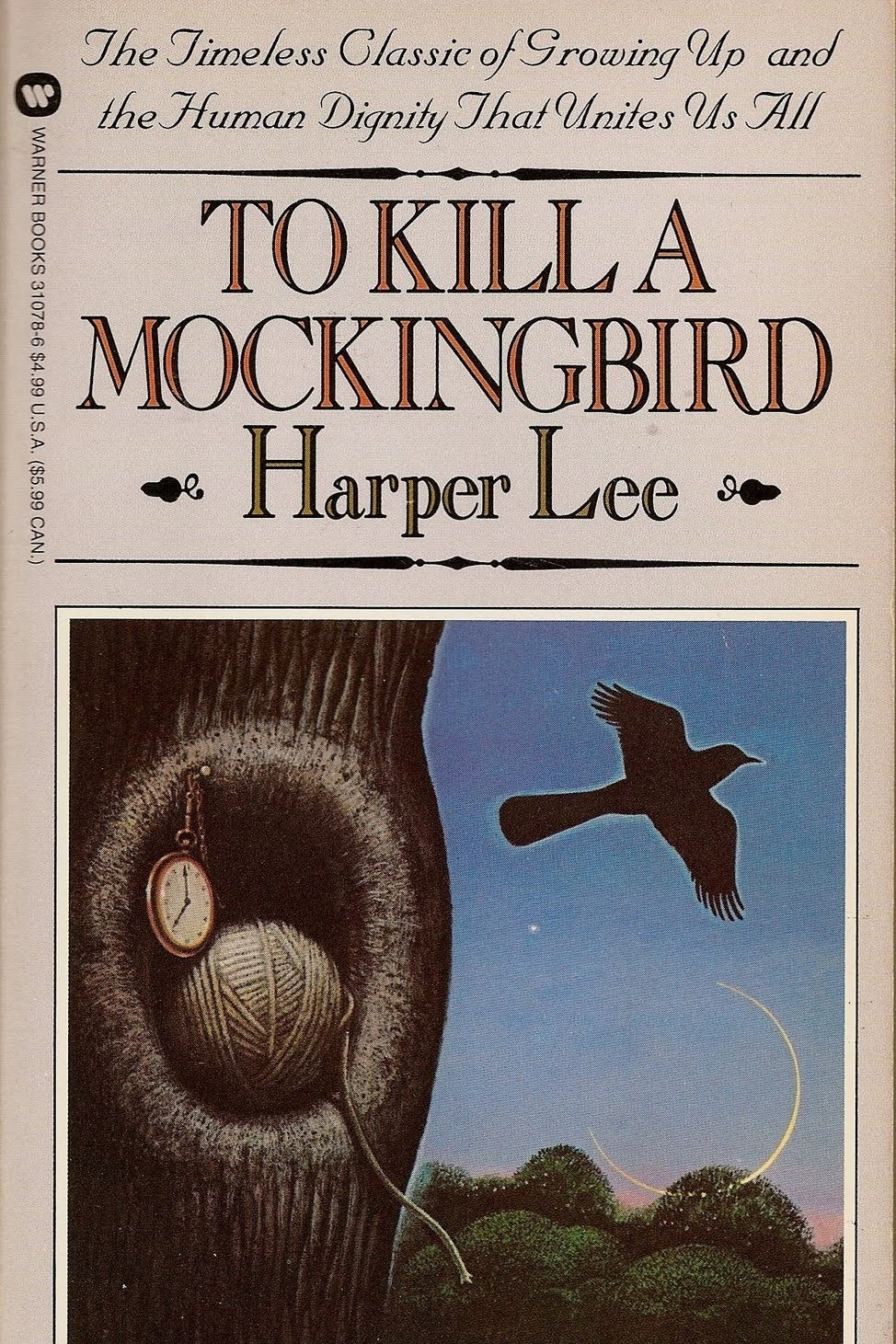 If you haven't been living under a rock, you've probably heard about Go Set a Watchman, Harper Lee's second novel that was published Tuesday.
Here's what critics have to say:
Mark Lawson wrote in a review for The Guardian that Watchman is more complex than Mockingbird (though he also feels it is less compelling):

The shift in Atticus's attitudes proves to be nuanced and rooted in the deep political complexities of the south – which New York editors may reasonably have thought too obscure for a broader audience – but their excision significantly altered the story. While there can be no doubt that the editorial attention given to Mockingbird made the narrative more gripping – the new publication has no equivalent climax to the courtroom drama of the Robinson trial – it can also be accused of having liberally (in two senses) sanitised the contents. ...

Regardless of whether the new book is regarded as Mockingbird 2 or Mockingbird 1.0, it is, in most respects, a new work, and a pleasure, revelation and genuine literary event ... unless another surprise for readers lies somewhere in her files, this publication intensifies the regret that Harper Lee published so little.
The Oyster Review's Kevin Nguyen agrees, calling Watchman sometimes messy, but "on the whole, really good," and both braver and more ambitious than Mockingbird in its depiction of racism:

This is going to sound a bit blasphemous, but To Kill a Mockingbird has some flaws. The truth is that the book considered racism sympathetically, but not deeply. ...

Go Set a Watchman is braver in its willingness to wrestle with the ugliness of racism. Parts of the book are difficult to read for that reason, but it possesses an ambition—in narrative and theme—that far surpasses its predecessor. ...

If you believe a book can have literary merit despite being splintered in places, that something incomplete can still be as vital and thoughtful as something whole, that repulsive and unsettling things are worth confronting, then yes, Go Set a Watchman is entirely worth reading.

I'm pleased and not a little surprised to be able to report, however, that for all the controversy that surrounds the way it came to be published and the state in which it was found, "Go Set a Watchman" is, in fact, a complete book. And if it's a highly uneven one, it's still worth reading at a moment when we're grappling yet again with Northern and Southern variations of white supremacy and the idea that good people can do poisonous things.
Adam Gopnick deemed Watchman a "failure of a novel" and "a string of clichés" in a review for The New Yorker:
Though "Watchman" is a failure as a novel (if "Mockingbird" did not exist, this book would never have been published, not now, as it was not then), it is still testimony to how appealing a writer Harper Lee can be.
Meanwhile NPR's Maureen Corrigan called it a "troubling confusion of a novel" and a "failed sequel" that will change — negatively — how we think about To Kill a Mockingbird:

Go Set a Watchman is a troubling confusion of a novel, politically and artistically, beginning with its fishy origin story. Allegedly, it's a recently discovered first draft of To Kill a Mockingbird, but I'm suspicious: It reads much more like a failed sequel. There are lots of dead patches in Go Set a Watchman, pages where we get long explanations of, say, the fine points of the Methodist worship service. ...

All I know for certain is that Go Set a Watchman is kind of a mess that will forever change the way we read a masterpiece.

We at Brilliant Books want to be sure that our customers are aware that "Go Set A Watchman" is not a sequel or prequel to 'To Kill A Mockingbird'. Neither is it a new book. It is a first draft that was originally, and rightfully, rejected. The book, and some of the characters therein, are very much a product of this era in the South. ...

It is disappointing and frankly shameful to see our noble industry parade and celebrate this as "Harper Lee's New Novel". This is pure exploitation of both literary fans and a beloved American classic (which we hope has not been irrevocably tainted.) We therefore encourage you to view "Go Set A Watchman" with intellectual curiosity and careful consideration; a rough beginning for a classic, but only that.

Beyond this, many reviews, while highlighting some positive and negative aspects of Go Set a Watchman, don't really take an explicit stance either way, which echoes the mixed feelings surrounding the book.
In particular, the very first review of Watchman — Michiko Kakutani's for the New York Times — comes to mind, in which Kakutani talks more about the book in the context of Mockingbird than appraising it as a stand-alone work.
But as Quartz notes, some passages in Watchman are nearly identical to those in To Kill a Mockingbird, suggesting the "sequel" was a first draft of Mockingbird and perhaps not intended to be a full-fledged book of its own.

It's not clear that Lee, now 89 and ailing, ever intended to publish Watchman as a separate book. ... Our analysis identifies many passages in Watchman that survived the transformation into Mockingbird, both revised and nearly untouched.
Gopnik makes a similar point in his New Yorker review: Watchman does not effectively stand on its own without the context of Mockingbird.

The emotional force of "Watchman" depends entirely on the reader's sharing Scout's shock at the revelation of Atticus's new friends and new affiliation, and, since Atticus is scarcely dramatized at all before his fall from grace, the reader already suspicious about the pedigree and the background of the book becomes doubly so. If you don't know Atticus as a hero—and in this book you really don't, except by assertion—why would you care that he seems to defect to villainy, however well he defends it? Taken as a composite from both books, Atticus may be a credible hero, but you have to read both books to know that. ... Indeed, the book as a book barely makes sense if you don't know "Mockingbird."

So, what does this all mean for readers?
Maybe Go Set a Watchman needs to be read within the context of To Kill a Mockingbird to be fully understood and appreciated, but it is also important to keep in mind that the two books are vastly different, occupying similar but still separate and fundamentally independent worlds.
Perhaps the real reason there are so many mixed feelings about Go Set a Watchman is because when it was announced that Harper Lee had written a second novel, we were so excited to read a second To Kill a Mockingbird. But that's exactly what Watchman is not, and likely was never meant to be.
That's not necessarily a bad thing, but it's certainly something to take into account when deciding whether or not to read Go Set a Watchman. If you go into it expecting another Mockingbird, you are sure to be disappointed.