If you're a night owl, a nature lover, or just someone who appreciates really darn good photography, National Geographic's new book Night Vision: Magical Photographs of Life After Dark might appeal to you with its 230 nocturnal photographs.
Here are 14 stunningly gorgeous shots from the book:
1.
Joshua Tree National Park, California: "The Milky Way galaxy provides a galactic frame for a solitary Joshua tree."
2.
Singapore: "Streetlights illuminate shipping containers at the Port of Singapore."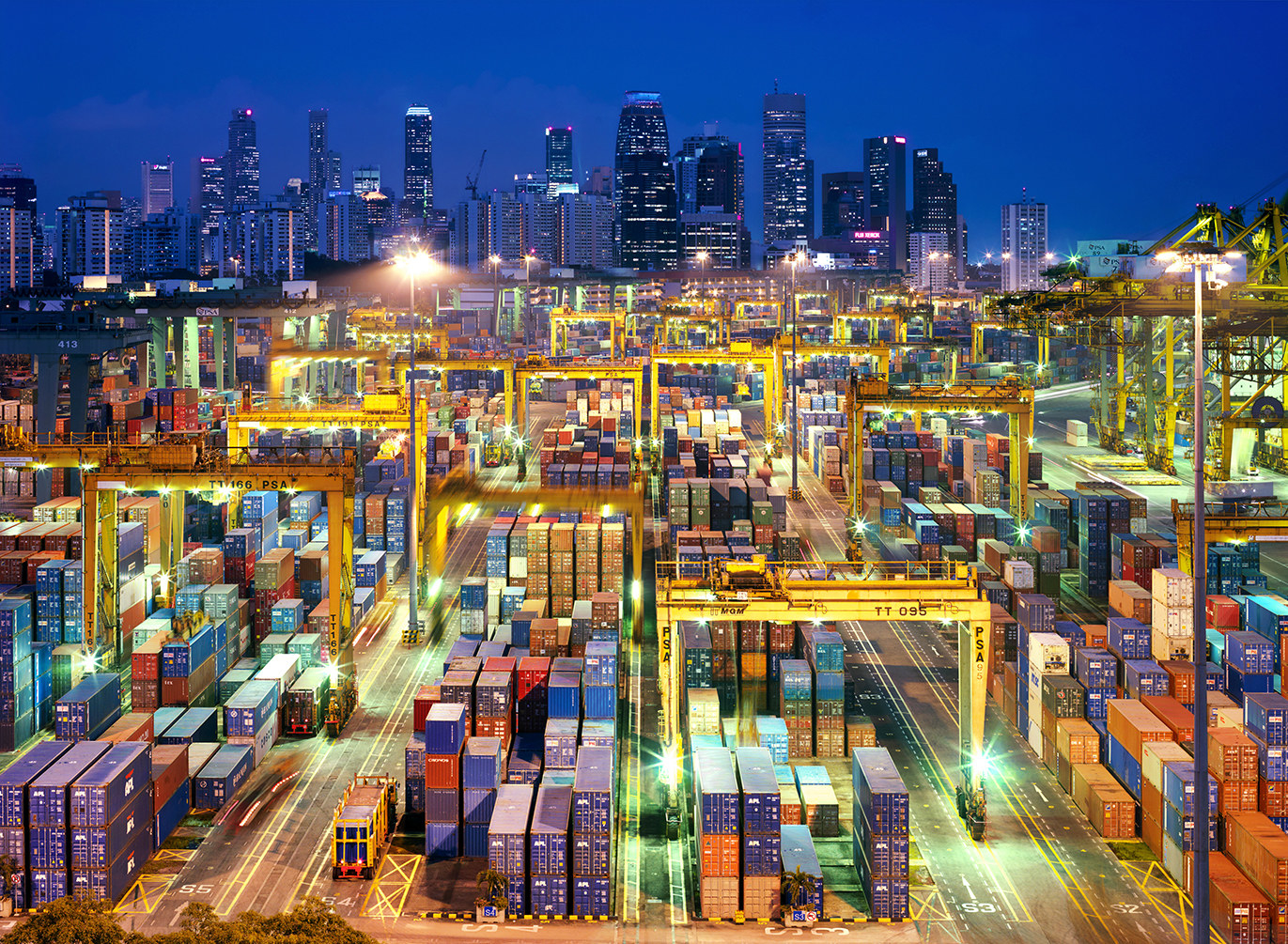 3.
Taichung, Taiwan: "Fireflies transform a forest floor into a surreal light show."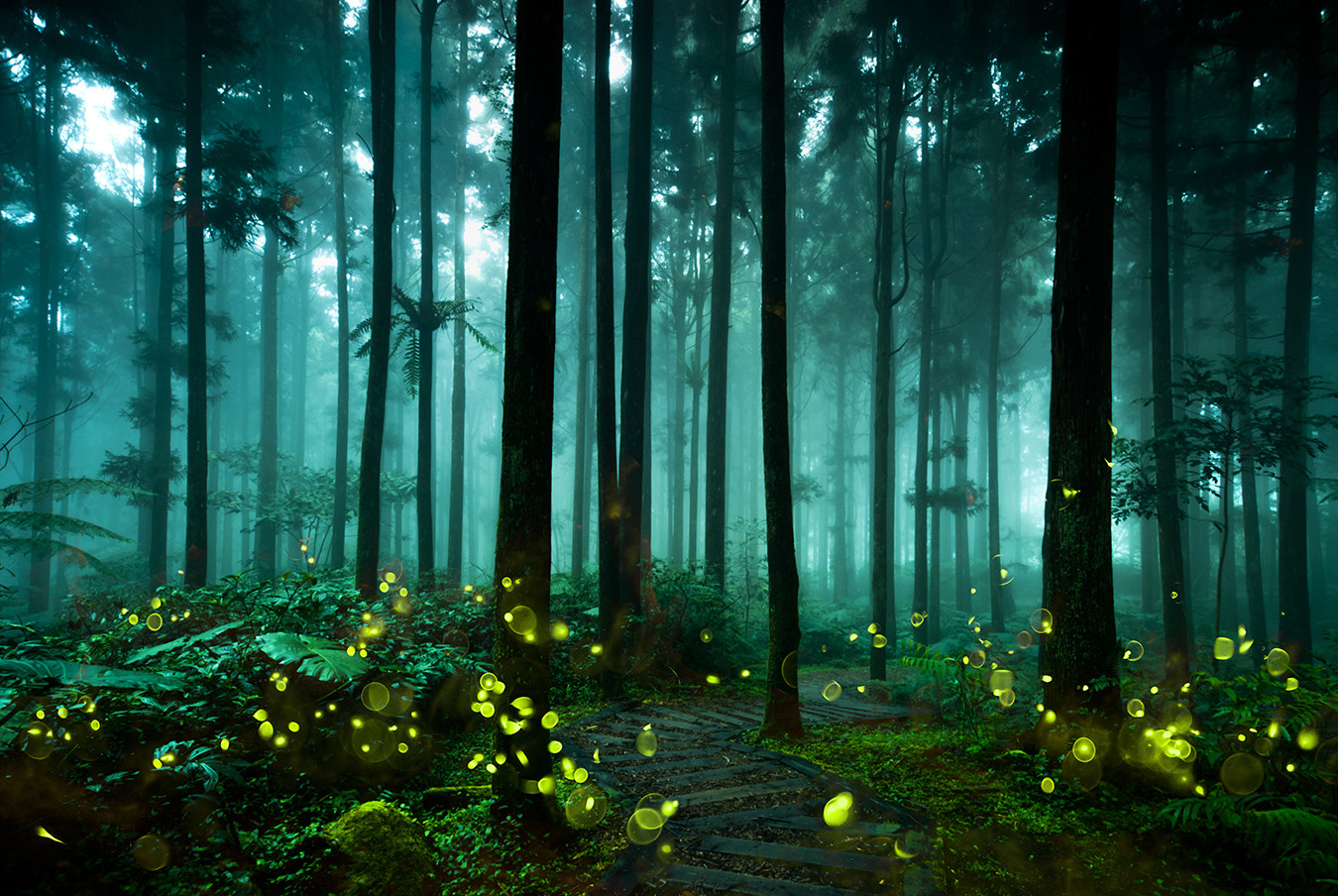 4.
Normandy, France: "A dark-blue serpentine stream winds its way toward the island of Le Mont-Saint-Michel."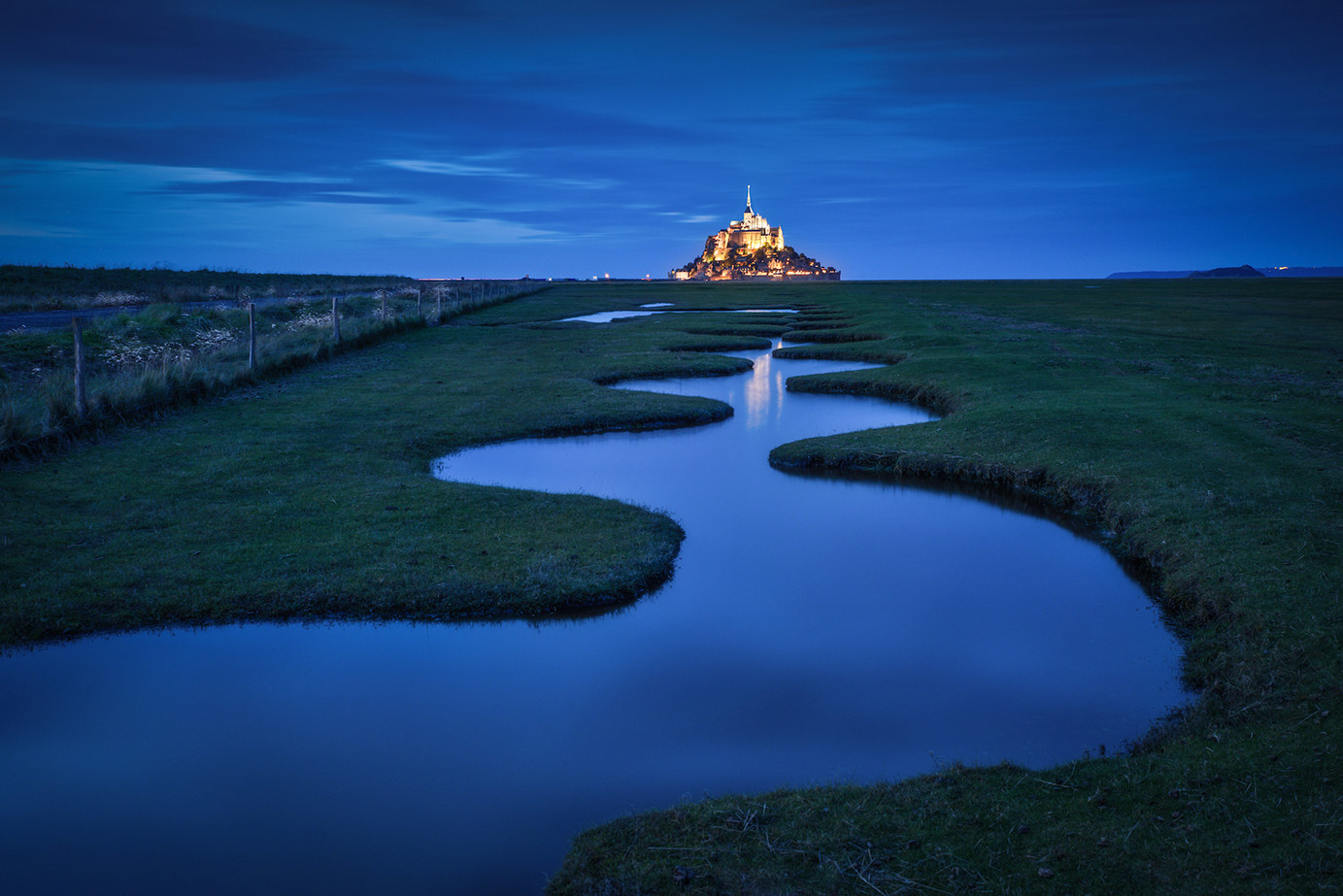 5.
East Java, Indonesia: "Star trails above Mount Bromo."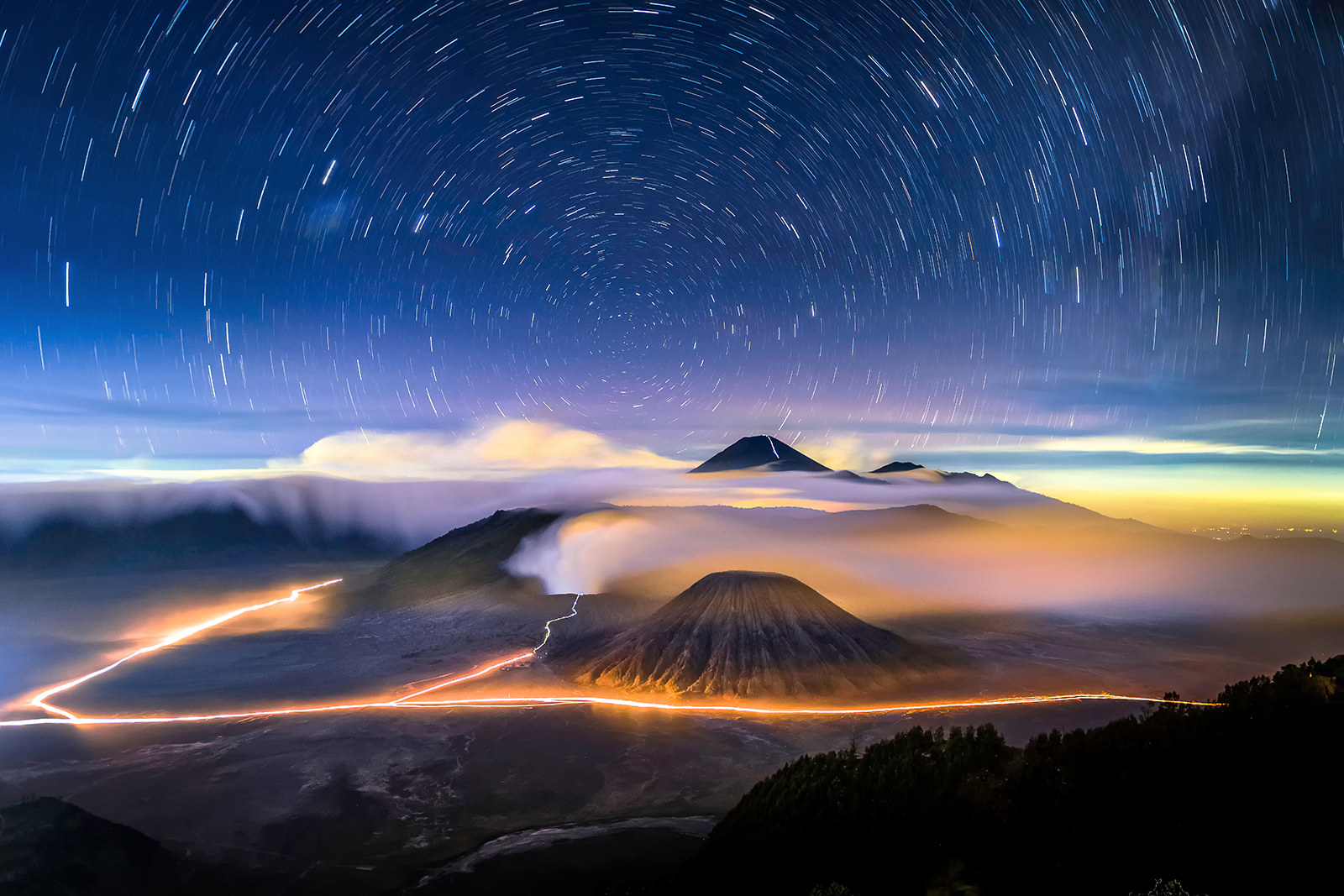 6.
Kamchatka, Russia: "Explorers use headlamps and flashlights to find their way in an active volcanic crater."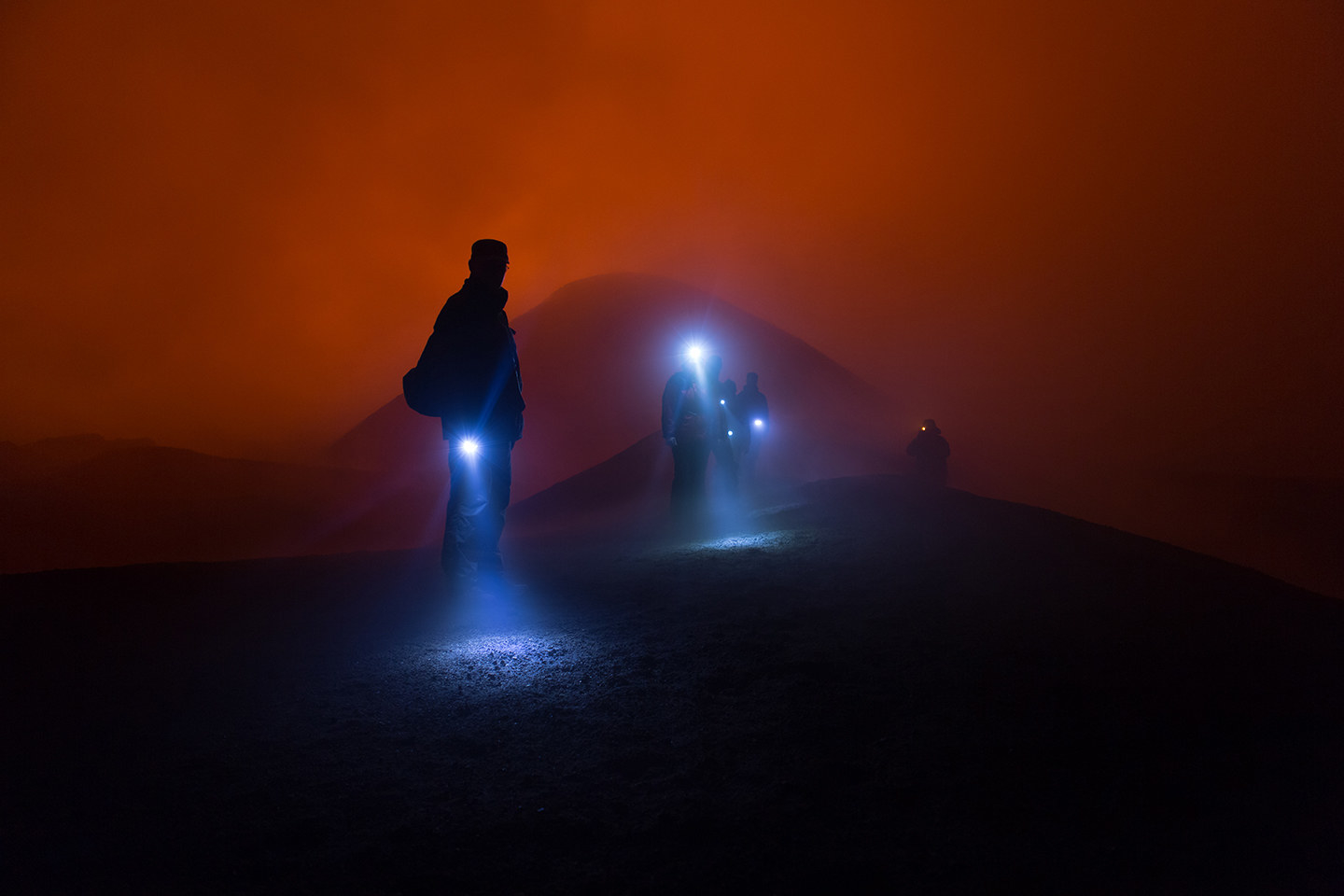 7.
Tehachapi, California: "The blades of wind turbines look like spinning discs in this long exposure."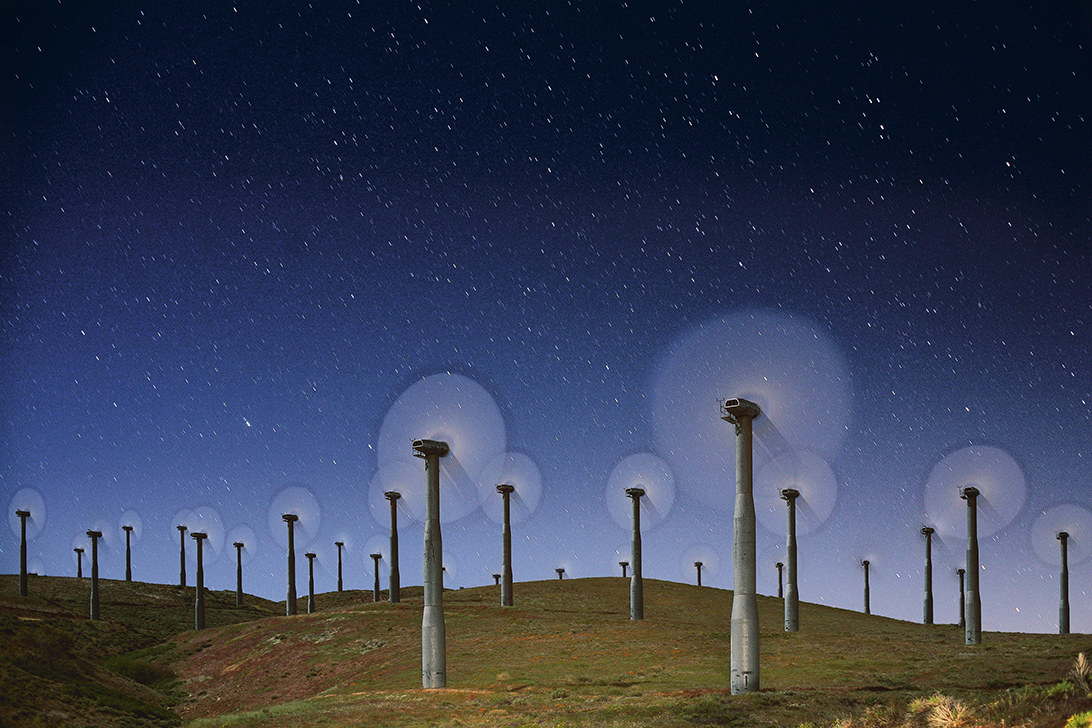 8.
Dubai, United Arab Emirates: "Two camels and their minder walk in front of the illuminated Dubai skyline."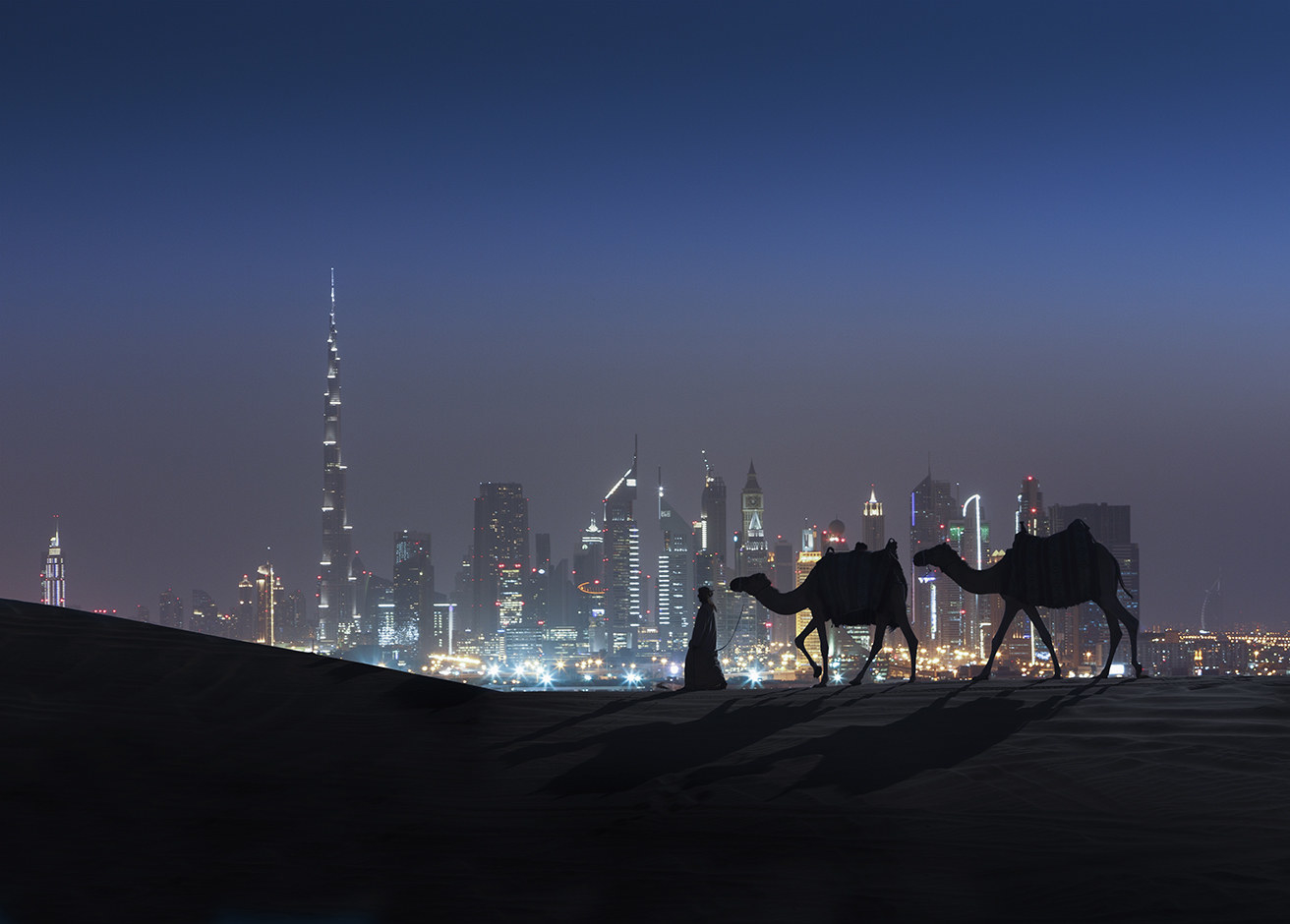 9.
Frederica, Denmark: "The bright lights of a rail yard shine over off-duty parked trains."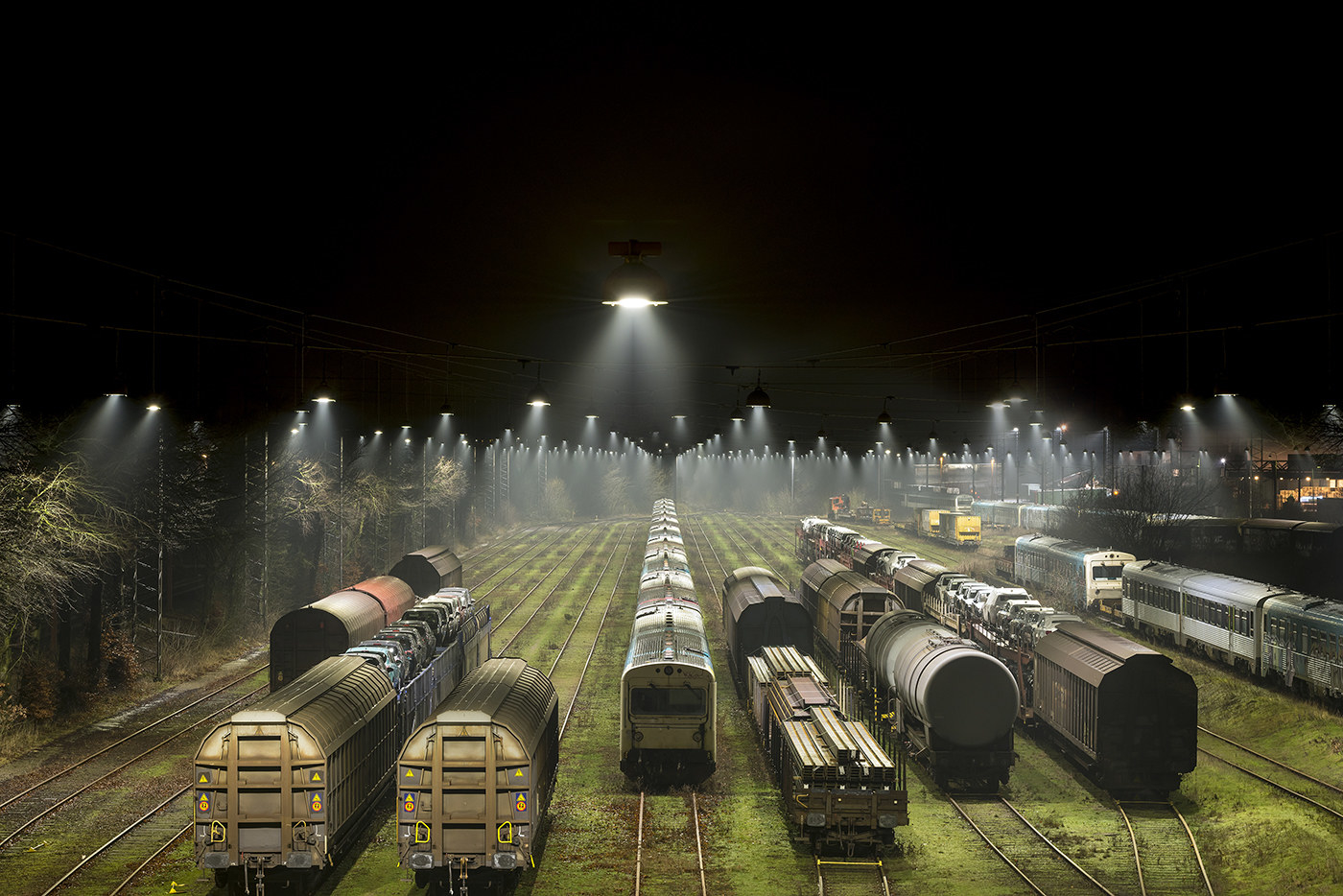 10.
Tokyo, Japan: "Lights dot the shoreline of Lake Kawaguchi as Mount Fuji rises in the background."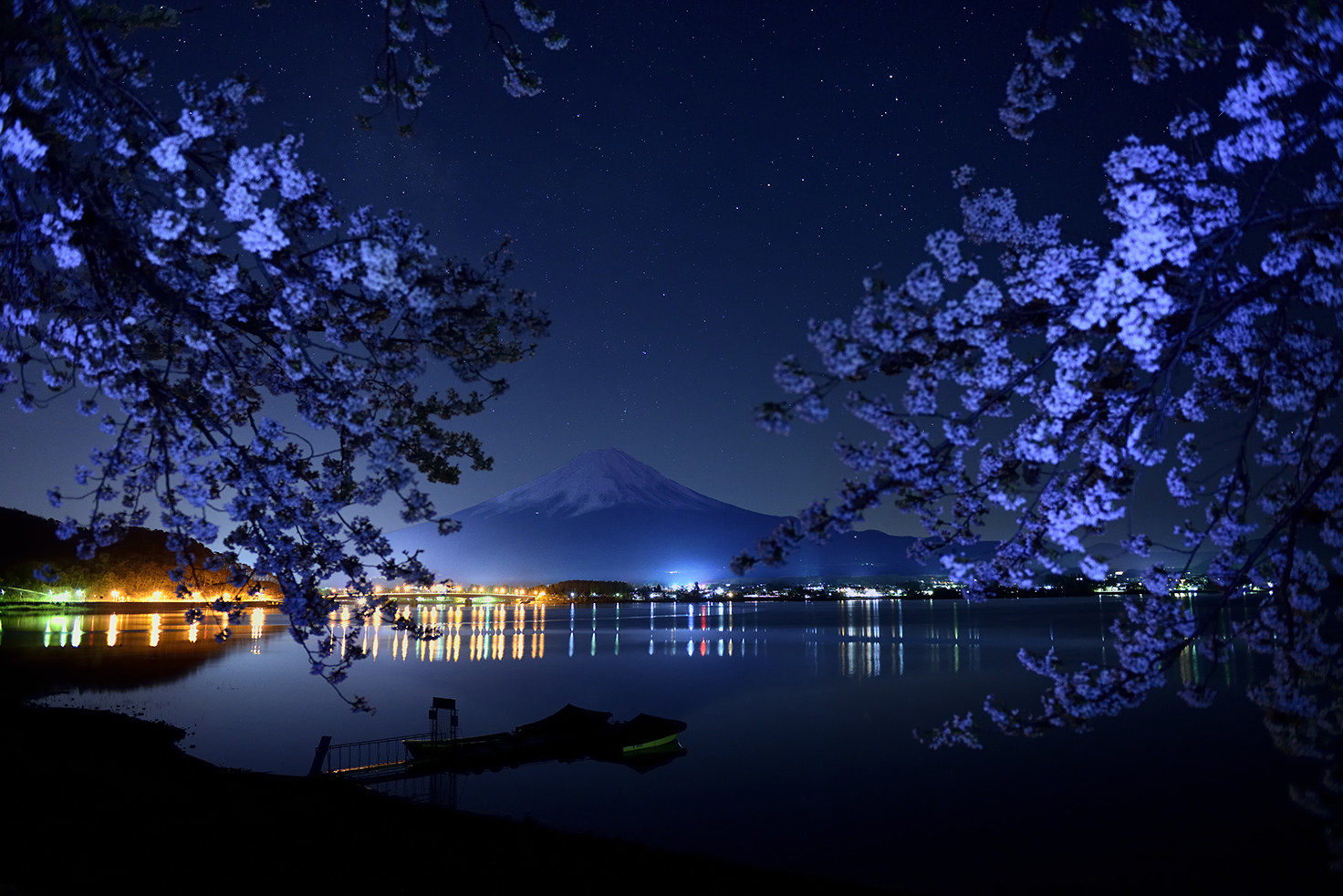 11.
Windansea Beach, California: "A couple looks out at the ocean waters lit by radiant moonlight."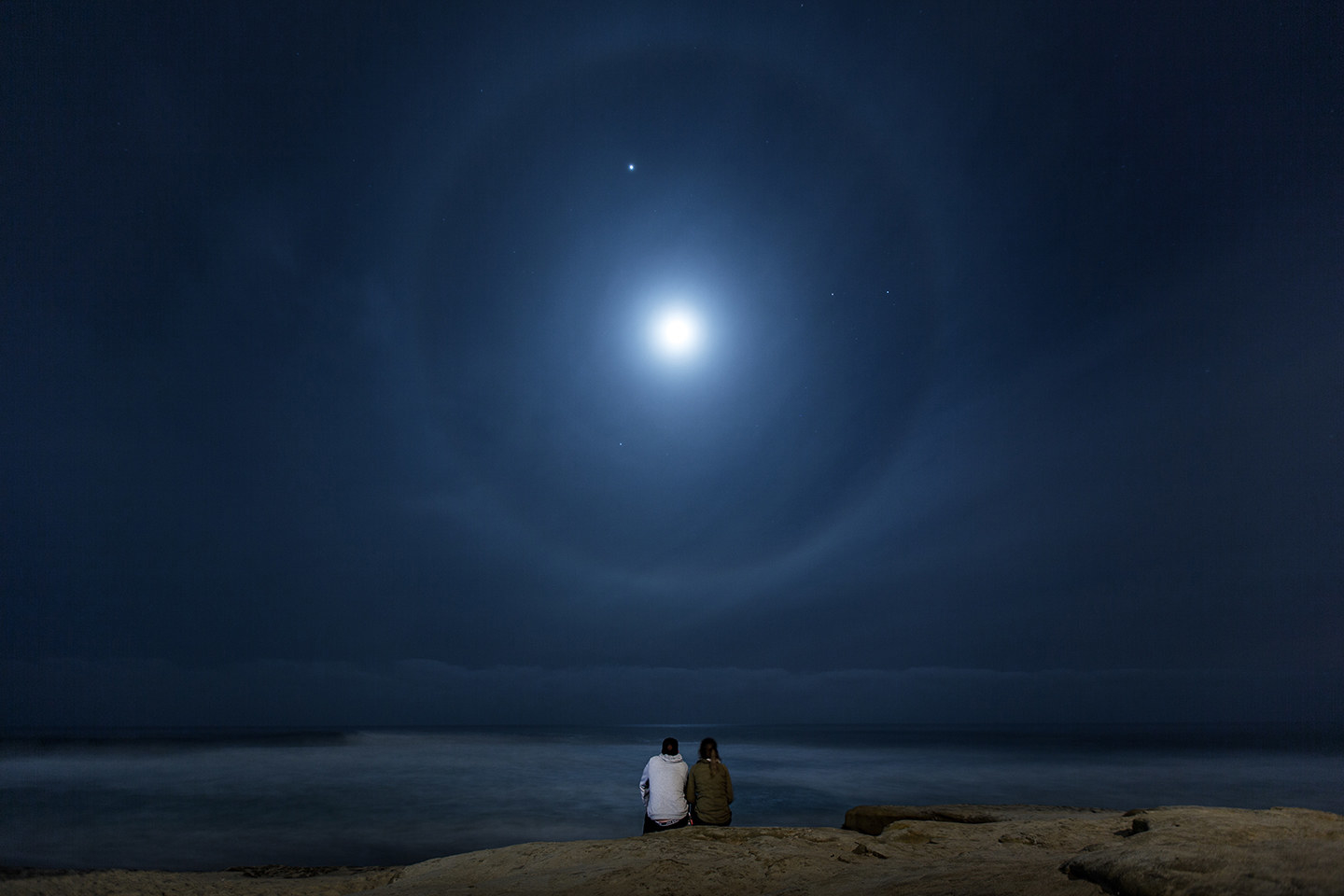 12.
Giza, Egypt: "The lights of Cairo turn the Pyramids at Giza into stunning silhouettes."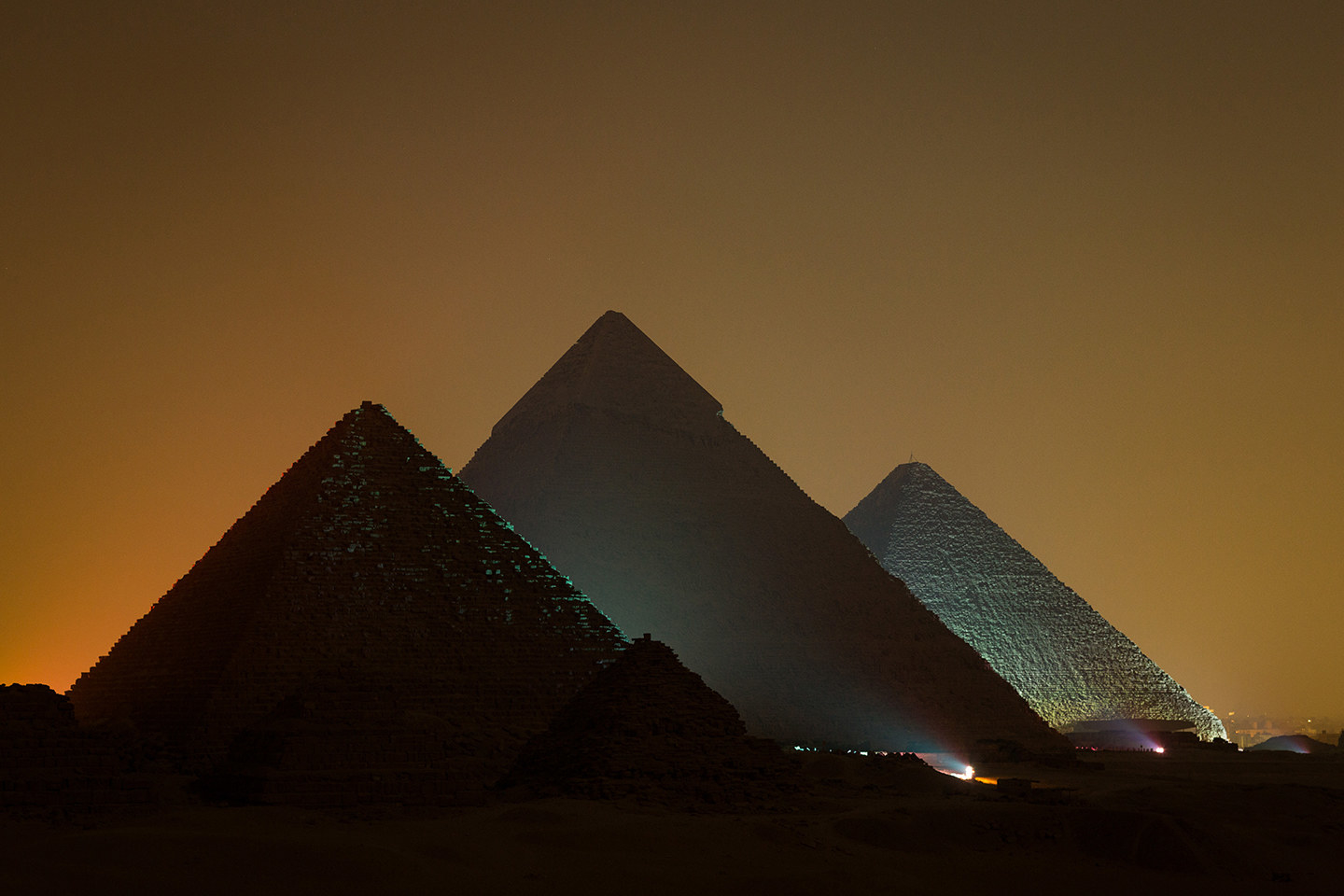 13.
Easter Island, Pacific Ocean: "Prehistoric Moai statues look out over a sky splashed with stars."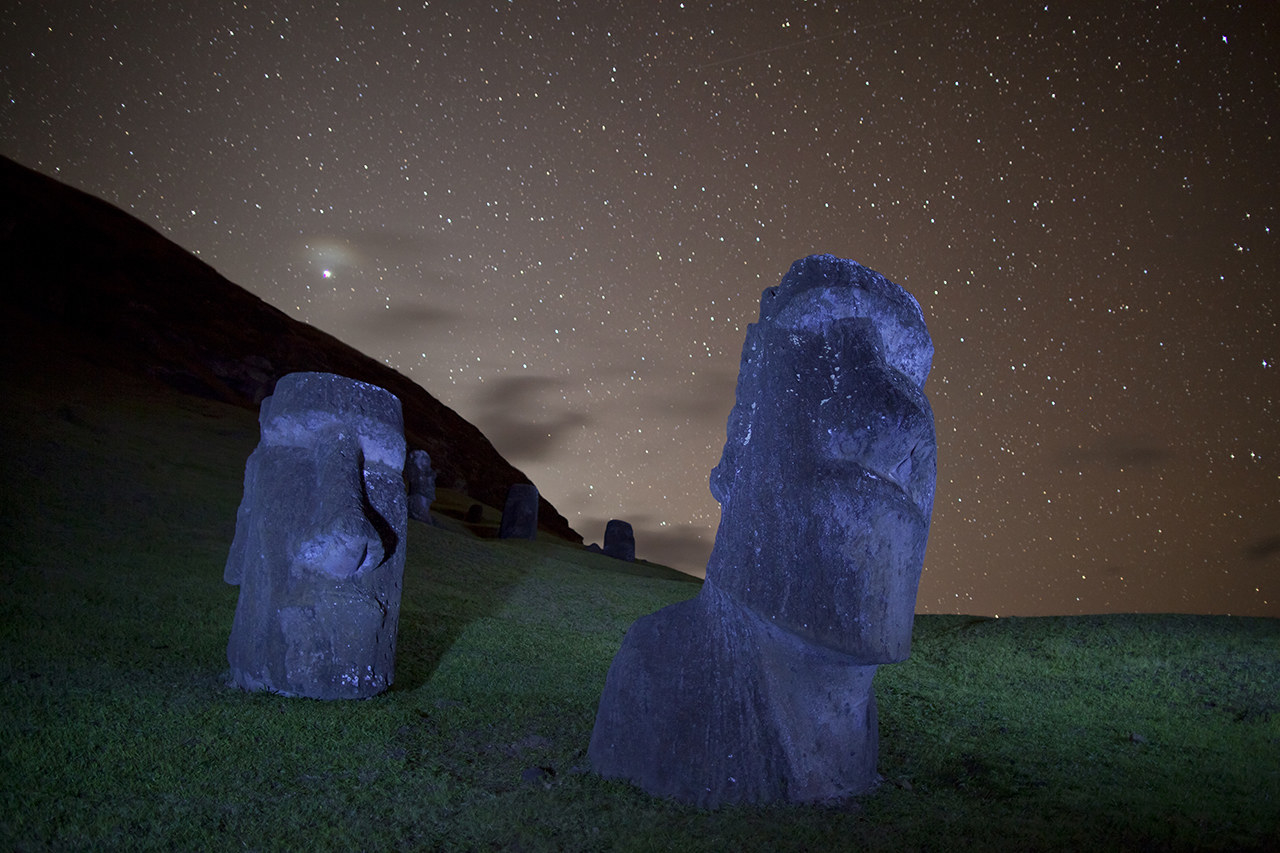 14.
Agra, India: "A midnight view of the Taj Mahal provides time for quiet reflection."